Skovhuset Art & Nature: Go through the looking glass at this forest museum
By Miriam Gradel | Photos: Bastian Birk Thuesen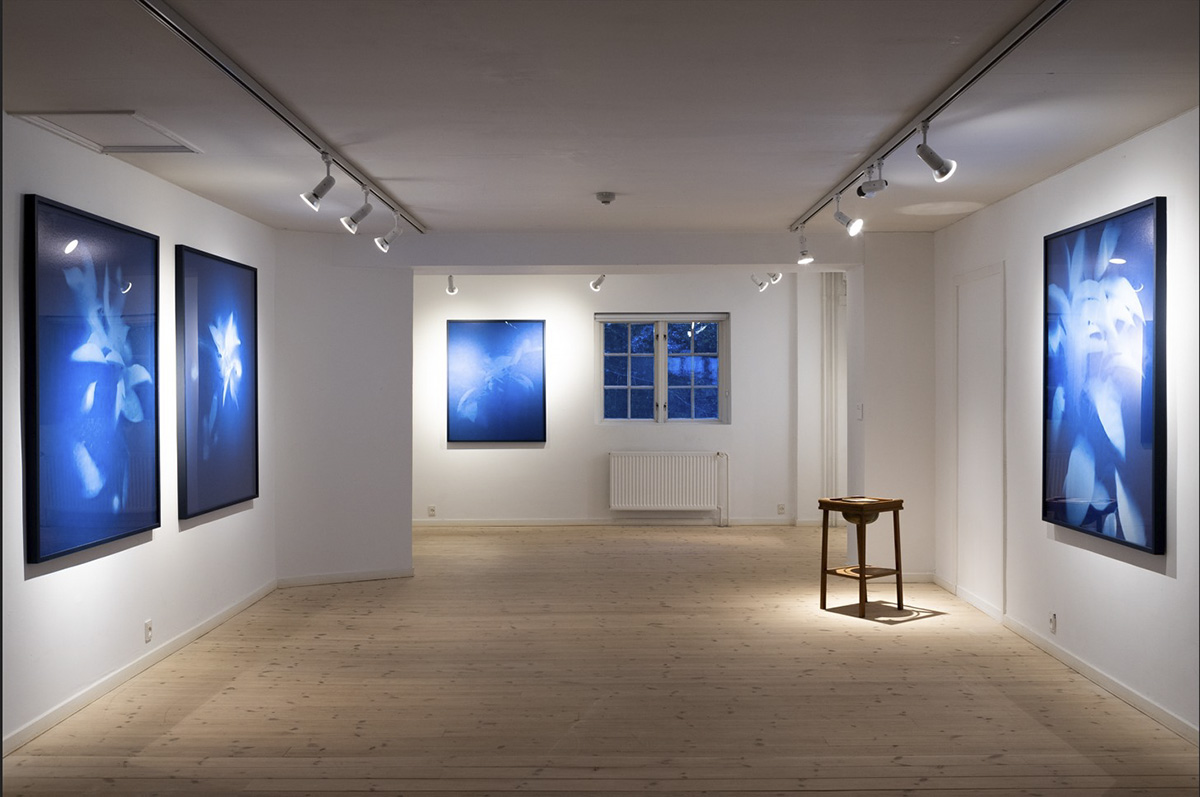 In contrast to the wilderness of its Scandinavian neighbours, Denmark's homogenous forests and polished fields stand as testaments to its agricultural cultivation. However, the country's neat aesthetics come at a price. Its biodiversity rankings are egregious and, with over 60 per cent of the national territory dedicated to farmland, Denmark is facing a challenge: how to reconnect citizens with nature.
The museum Skovhuset Art & Nature prides itself on its proximity to nature. Indeed, just strolling up to the main entrance is an exercise in forest bathing. With a clear view of Søndersø, one of several natural lakes that formed in the wake of the last ice age, it's hard to believe Copenhagen is only a 30-minute train ride away.
As the name indicates, Skovhuset museum focuses on the synergy between our human existence and the nature within and around us. But rather than creating internalised experiences, the art at Skovhuset aims to make our encounter with nature more immediate, interactive and unifying.
"Art provides us with a more sensual approach to understanding and being with the world around us," says museum curator Lene Crone Jensen. Through art, "Skovhuset aims to give relevance to momentous issues such as the climate crisis or the role of nature, and make the way we address these thematics perceptible," she explains.
"Nature is always relevant, but the past 50 years or so have challeneged our perspective of it," explains museum director Lars Grambye. "Our impact on nature has become significantly more visible." That said, Skovhuset is not trying to incite political action. "We would like visitors to leave with an increased awareness of the value of nature," Grambye explains.
The most recent installation at Skovhuset, Now, the Forrest Fades focuses on the unnerving aspects of nature and our basic fear of the unknown. "It is about daring to see the unpleasant sides to nature, and acknowledging that nature isn't just here for our enjoyment, but that it also exists within us," explains Grambye. As with much in the natural world, Skovhuset is a hidden gem waiting to be uncovered. With a focus on contemporary art and practices, the museum ambitiously seeks out local and international artists who use, address or explore nature in their work. "We want to provide an experience that goes beyond that of the stereotypical museum," says Grambye.
As such, Skovhuset not only incorporates interactive elements into its exhibitions, but collaborates with mediators from other industries, to expand the museum experience to a wider audience.
Art and nature – a social imperative
Since free education became an institutional part of Danish society, the personal and cultural maturation of individuals through art – referred to as 'dannelse' in Danish – has been regarded by many as equally, if not more important than elementary schooling.
In the 'dannelse' framework, art acts as a bridge between education and philosophy. However, in an age where technological know-how is proiritised, artistic subjects have been slowly and systematically stripped from the curriculum. An arts education has become a nice-tohave, not need-to-have credential – and that can be considered troublesome. "Culture is a great part of what makes us human," says Grambye, calling the divide between elitist art experiences and art for the general public 'an outdated misconception'. "In Denmark, we are big consumers of art and culture. Politicians shouldn't ignore this, but rather view art as a positive attribute in contemporary society," he says.
Skovhuset advocates for this view by using art as a channel to nature. Surrounded by forests and lakes, Skovhuset's intimate museum space is ideally situated to offer art experiences that authentically reconnent visitors with the natural world – inspiring harmony amidst the dissonance of modern society. As part of its programme, the museum organises after-school arts and crafts for children, hosts talks and workshops, and works with local organisations to bring joy to socially vulnerable citizens through art.
According to Jensen: "The pandemic has challenged our perception of nature," in both the sense that human life is not a constant in the grand scheme of Earth's, but also that when societies shut down, the value of being in nature is heightened. "Society is moving faster than ever before. Here, we have a connection with nature that extends beyond a mere walk in the woods, offering a slower approach," says Crone Jensen. "The more profound our relationship with nature becomes, the more meaningful moments we'll be able to experience."
Web: www.skovhus-kunst.dk
Subscribe to Our Newsletter
Receive our monthly newsletter by email