Snö of Sweden – classic jewellery with a twist
By Emma Rodin | Photos: Snö of Sweden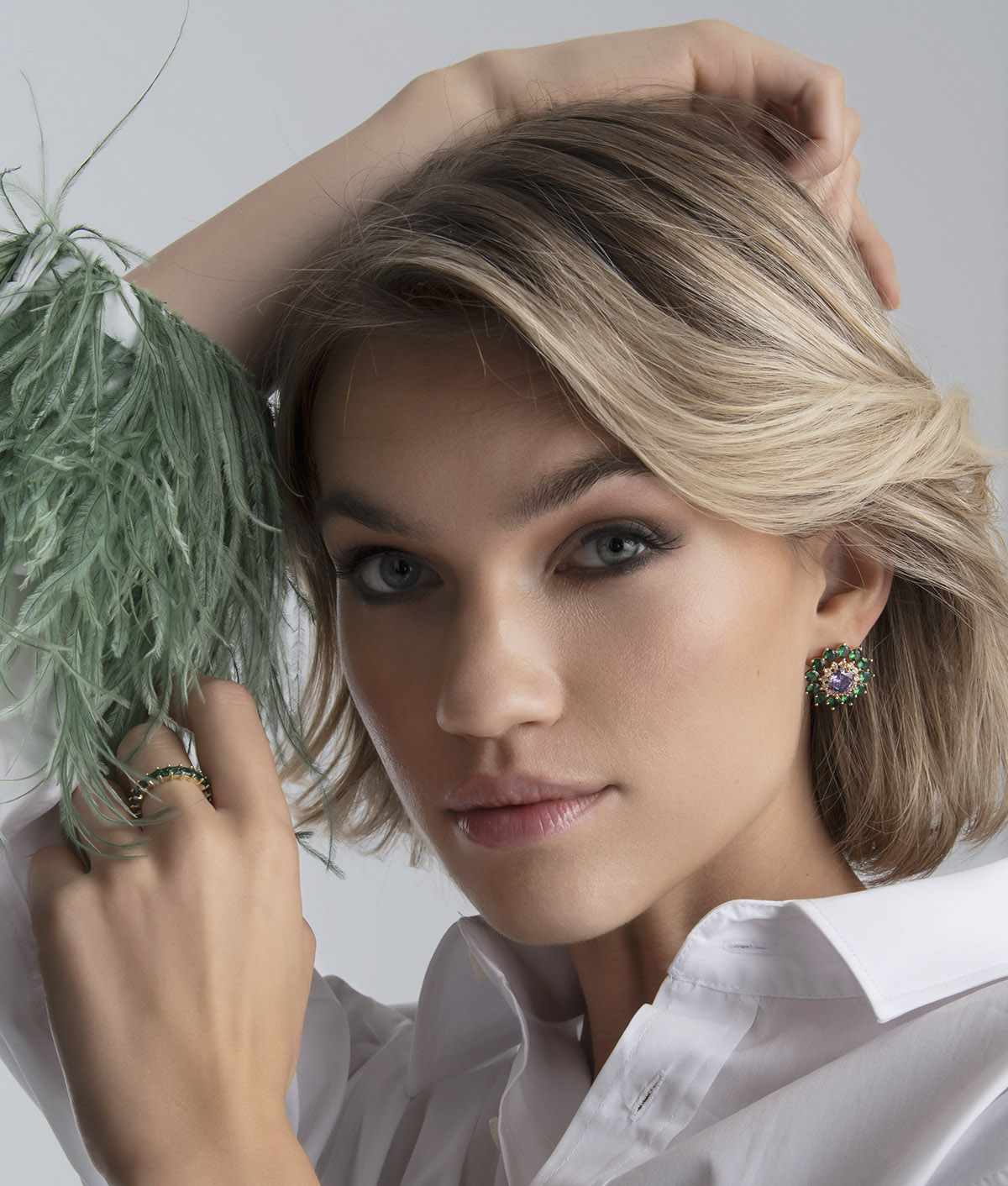 A familiar face on the Swedish jewellery scene, Snö of Sweden has helped shape the industry for more than 20 years. Worn by everyone from grandmothers to teens, Snö jewellery is made with style and longevity in mind, celebrating both everyday moments and once-in-a-lifetime occasions.
Whether you're looking to elevate an outfit or encapsulate your personality, there's a Snö piece of jewellery to take on the job. The brand, which was one of the first in Sweden to establish fashion jewellery as a core offering, makes necklaces, rings, bracelets and earrings, designed for those curious souls searching for a match.
"Much like clothing brands, we're led by the seasons and create four main collections each year with around 200 unique pieces per launch," says marketing manager Emma Hilvander. "Each of these collections is built around a theme, or a thought, which we approach from various directions, from materials and colours to size and compatibility".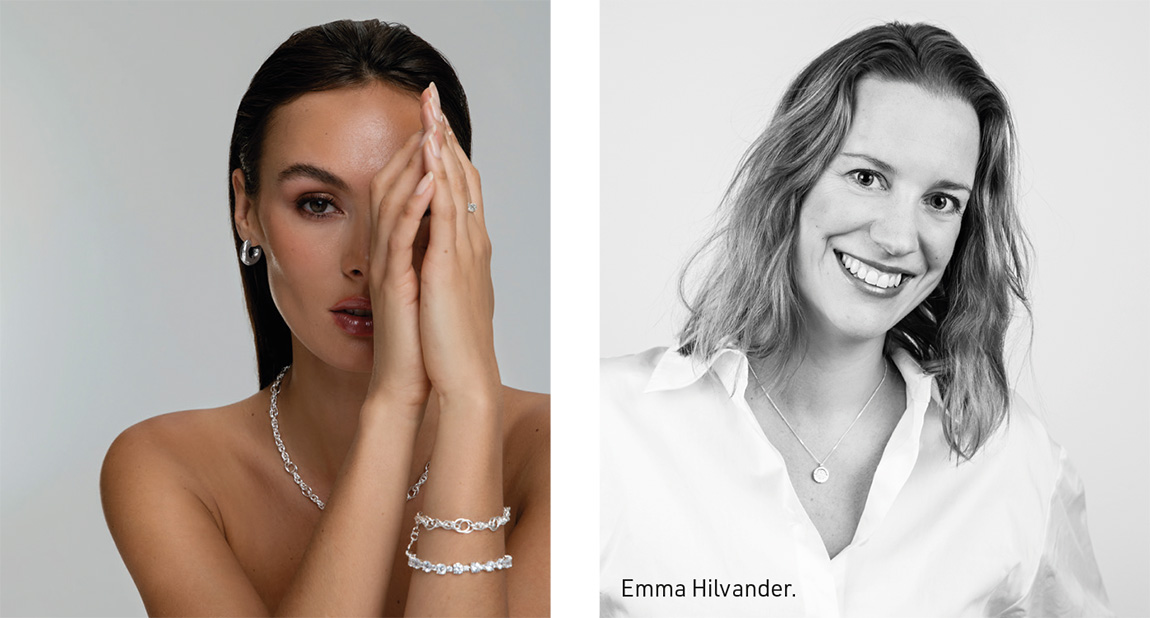 Tales to Tell
Speaking of themes, the winter collection from Snö has just launched; it is greatly inspired by fairy tales and the mystery that often surrounds them. Accompanied by the expression 'From a spinning world to a place where everything is possible', the collection, aptly named Tales to Tell, is designed to encourage peace and a sense of calm.
"Sometimes in life, you just need a break. That's why this new collection is inspired by the escape to fairy tales, to a place where everything is possible and your imagination can roam free," explains Hilvander. "In a way, I guess the collection is also a source of energy, helping you manage whatever life throws at you".
Never stop growing
Across all products and collections, there's a built-in versatility. Indeed, Snö jewellery tends to be designed with two looks in one, meaning that a part of the jewellery can often be removed if and when the user wants to. For instance, there are earrings with stones that can be unhooked, creating a semi-new look with close to zero effort. This clever feature is ideal for those living busy lives, going straight from the office to their evening dos.
Speaking of change and versatility, as a brand, Snö is both highly adaptable and open to change. As a long-term player in the jewellery market, it would be easy to get stuck in old ways and get comfortable. Snö, however, is quite the opposite.
"I like to tell people who haven't shopped with us for a while to look at our website. Many are surprised to see how much we've changed over the years, though they still recognise the core elements we've kept since the start," says Hilvander. "We're flexible and responsive, always listening to what the customer wants while keeping in tune with current and upcoming trends. Instead of creating demand, we simply meet it".
If Snö jewellery was previously known as big and bold, it is today, more pared back and clean (though always with a twist), leaning more towards fine jewellery in its expression. This makes Snö a go-to brand for those sourcing gifts for special events, such as birthdays, graduations and anniversaries.
"Although we relate to customers of all ages, I would describe our typical customer as a woman who's looking to add something extra to her style. She will either base her outfit on her Snö earrings, necklace or bracelet, or she will simply complement her outfit with it," says Hilvander.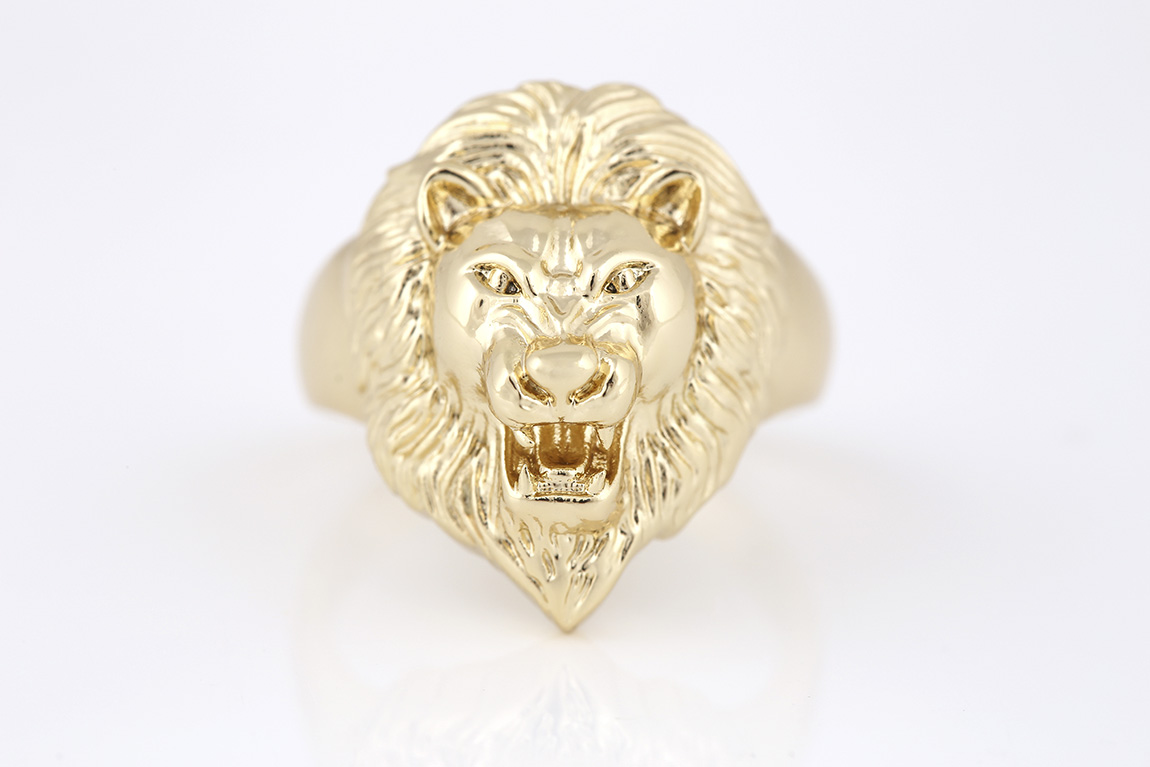 Innovation and quality
With the brand launched in Östersund, its creative studio based in Stockholm and its production in Beijing, the team behind Snö takes pride in maintaining a closeness within both team and production.
"We have our own factory in China with Swedish management on site, so even though we're somewhat spread out, everything we do is defined by Swedish culture and quality," explains Hilvander. "We work hard to quality-control our entire production chain, which includes reviewing our sustainability efforts in terms of materials and volume of production, but also the working conditions for all employees".
The brand philosophy is that Snö should always be a friendly workplace with high ceilings, where creativity is encouraged, curiosity is welcome and joy is sparked. A belief which, of course, also translates to the jewellery itself.
So, why not give someone a little box of joy this Christmas? Even if that 'someone' is, in fact, you.
Web: www.snoofsweden.com Instagram: @snoofsweden
Subscribe to Our Newsletter
Receive our monthly newsletter by email