Sophia Jansson: Family Values
By Paula Hammond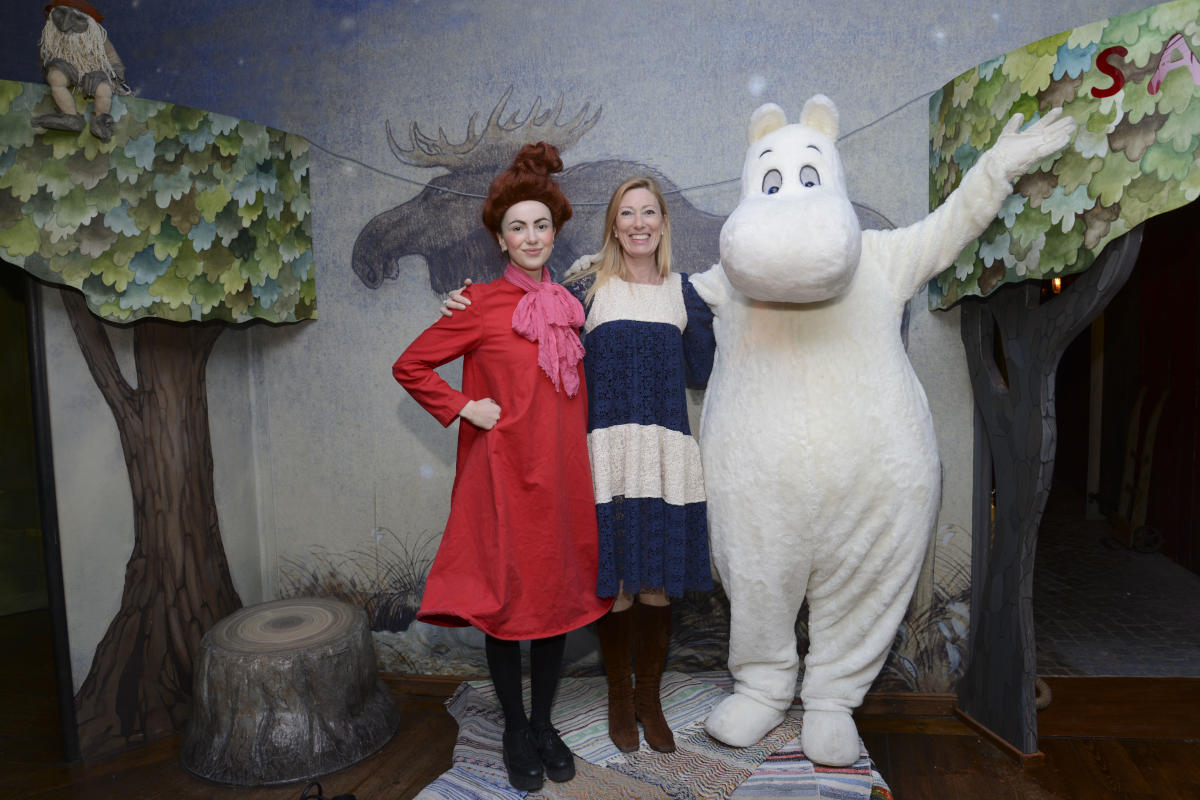 Rye bread, salty liquorice and big, big skies are just a few of the things Sophia Jansson misses when the business of managing the Moomins takes her away from her Helsinki home. Since joining the company in 1997, Sophia has focused on returning the company to her aunt, Tove's, original values. The pay-off has been phenomenal – along with the stresses. Sophia speaks to Scan Magazine about the pressures and pleasures of being part of the Moomin family.
The Moomins were created by Finnish artist, illustrator and author Tove Jansson in 1945. Sophia's father, Lars Jansson, took over drawing the Moomins comic strips in the '60s, when the pressures became too great for Tove. Without his support, the Moomins might have floundered but Lars remained Tove's right hand man up until his death in 2000.
"They had very different personalities," Sophia says. "Tove was happy facing the public for a while, then she became a bit of a recluse. For Lars it was enough to be her main helper. He had no need to pat himself on his chest and say 'I did, I did.' I often think that we should talk more about him and his role, but Tove knew exactly how important he was and I'm happy with that."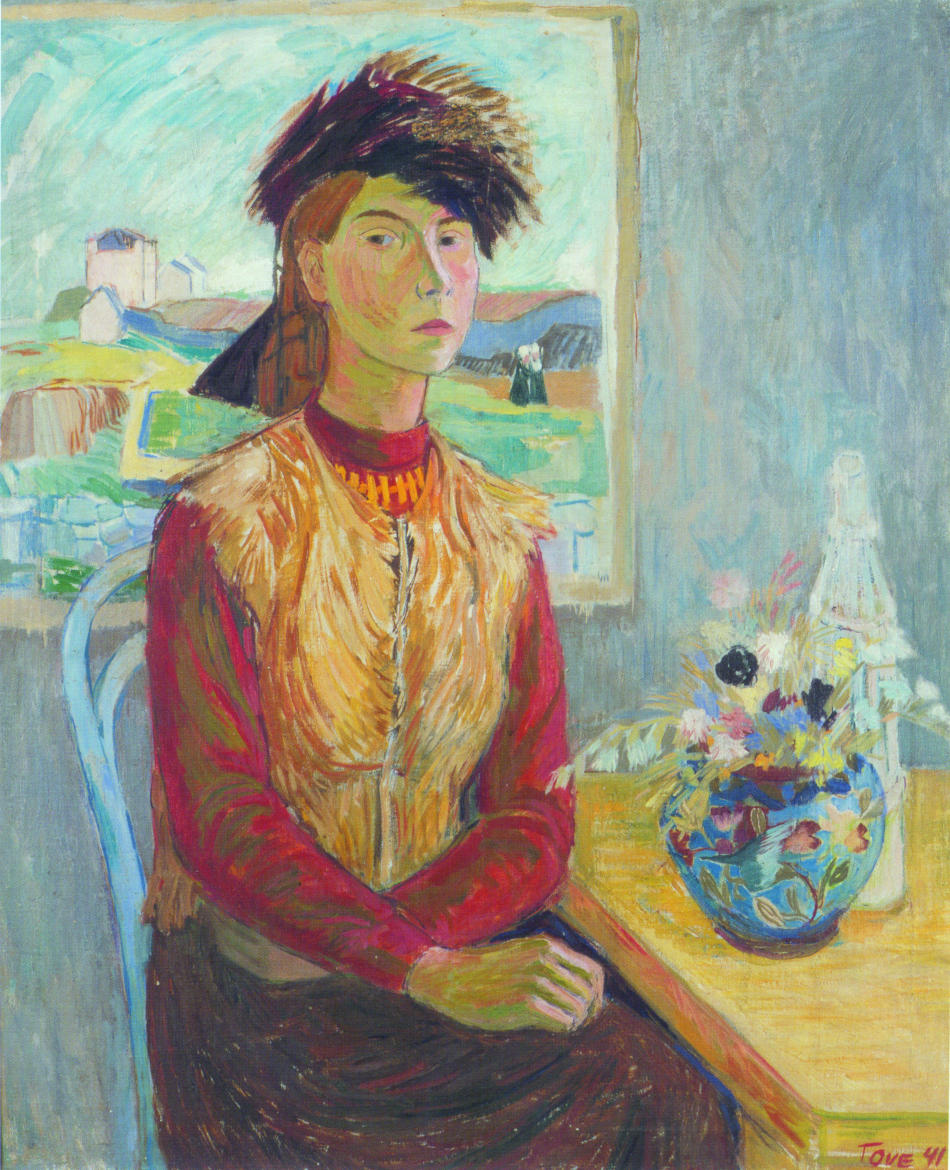 For a young girl growing up in a family of artists, life was rich in experience. While the Jansson home was in Helsinki, the family spent their summers on the rough, unpopulated islands of the Finnish archipelago. Those idyllic times were recalled by Tove in her exquisite Sommarboken (The Summer Book), which wove together tales of Tove's childhood with incidents inspired by Sophia's own island days. "Those summers," Sophia says, "were very much like those lived by the Moomins, and their fantastical worlds seemed very normal to me. Even now, we still go to the same archipelago every summer, but the island that Tove lived on is a bit empty without her and her partner. The whole place is quite small and back then it was all about being there – the life. Now it's just these empty walls, so I don't go as much."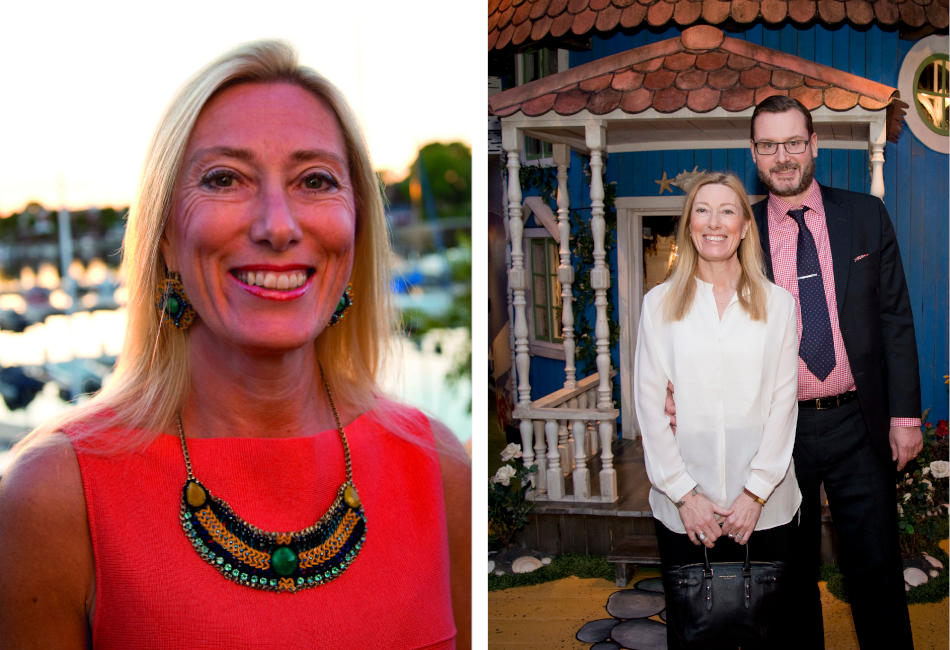 Back to the beginning
Languages and linguistics are Sophia's passion. She trained as a language teacher and left Finland to teach Spanish, thinking that she would never return. However, as age and illness took their toll on both Lars and Tove, she stepped into the breach.
By then, licensing and merchandising were threatening to take over the brand. The Moomins were more associated with cute pre-school animations than Tove's original creations. The quiet beauty and depth of Tove's tales were in danger of being lost entirely.
Almost 20 years have passed and it is a very different story thanks, in no small part, to Sophia. "For a very long time," she says, "one of my key questions was: 'What would she have wanted?' I was quite worried. I felt I had to do right by this inheritance: to return it to its core – the art and the text. That's what people loved."
The pressures were enormous and there were times when she simply wanted to walk away from it all. "After a couple of years of being over worked, I thought I'd had enough. Part of it was really down to the fact that I don't have a mercantile background and I was faced with questions that I couldn't handle. I thought I'd hire someone who understands that world, then stop working with it. That was ten years ago. So much for that plan!"
Did Tove or her father give her any guidance? "No. They didn't ever tell anybody what to do, but they had a very clever way of broaching subjects in a roundabout way. I always thought," she laughs, "that I'd ended up in the Moomin company by chance. In hindsight, I'm not so sure! I remember saying to my father 'Well come on, tell me what are the most important things I need to know before I take this over' and he said 'Keep your feet on the ground and use your common sense.' It wasn't such a bad piece of advice."
So is Sophia the Moominmamma now? "Somebody actually called me that the other day," she says in mock horror. "No, no! It's really not right because I'm not Tove. People do ask me to sign her books and I understand that it's out of respect but it feels odd. I don't think I really deserve it. Yes, I deserve some appreciation for having been in the company for so long, but not for her art." That, Sophia insists, belongs to Tove, although perhaps the fans who feel part of this quirky, bohemian troll family might disagree.
Thanks to Brand Licensing Europe for their invaluable help in arranging this interview.
Subscribe to Our Newsletter
Receive our monthly newsletter by email