Stockholm's Golfklubb: Sweden's best kept golf secret?
By Astrid Eriksson | Photos: Karl Nordlund
When visiting the capital of Sweden, it is hard to imagine that right outside the city centre is an oasis of calm, peace and, naturally, great golf. Just a tube ride away awaits a classic, timeless treasure in the Swedish golf world, eager to impress you with its beauty, history, professionalism and course. Welcome Stockholm's Golfklubb. We guarantee you'll enjoy it.
"One of the things that strikes people the most is the dignity and tradition of the club and golf course," says Bert Johansson, Club Manager at Stockholm's Golfklubb. This is the second oldest golf club in Sweden, dating back to 1904, where high quality golf has always been the main focus. "We have a classic approach towards the sport, which is displayed in our wonderful golf course," Johansson continues. "You rarely see courses like this outside the United Kingdom. We have all the features of an original course, but with an added modern twist."
A classic British park course
The golf course Kevingebanan, which houses Stockholm's Golfklubb, sports 95 bunkers, fantastic greens and demands a lot of strategy from players who want to perform well. "We have stayed true to the ideals of classic British park courses," Johansson explains. "You have to be both strategic and tactical if you wish to succeed." He continues with a laugh, "We quite often call her an old lady. You have to be nice and gentle and show her a lot of respect and if you do, she will make sure to reward you for your hard work."
Stockholm's Golfklubb is proud to be nurturing the next generation of golfers and has invested a lot in their youth training. It is not without its excitement, as Johansson and his follow members watch how the young enthusiasts are slowly but steadily becoming competent managers of the long legacy of the club and its course. "We have since the 50's, when we started our youth curriculum, trained future national and international golf stars, and we are thrilled to see that we are continuing in the same direction."
A dignified profile
Even though Kevingebanan is a central course, merely a stones throw from Stockholm City, Stockholm's Golfklubb keeps a low profile. "We never kick up any fuss," says Johansson. "We like to keep a dignified and respectful approach to both the club's traditions but also to our members. This is a place of peace, tranquility and good golf, something our players appreciate."
Indeed they should. During its lifetime, Stockholm's Golfklubb has fostered a long line of elite players on the very highest of levels of the sport. "It is however, very important to know that although we might be seen as a conservative kind of establishment, we are always welcoming anyone wanting to come for some good play at a first class golf course," Johansson stresses. "We have some exclusive features, but we are never excluding when it comes to people stopping by. No one is born a golfer. It is a difficult sport in itself and it takes immense hours of practice to become good at it. We appreciate and encourage that. Everyone is very welcome, regardless what level their play is on, or what background they have. If you like the game, you should feel free to stop by."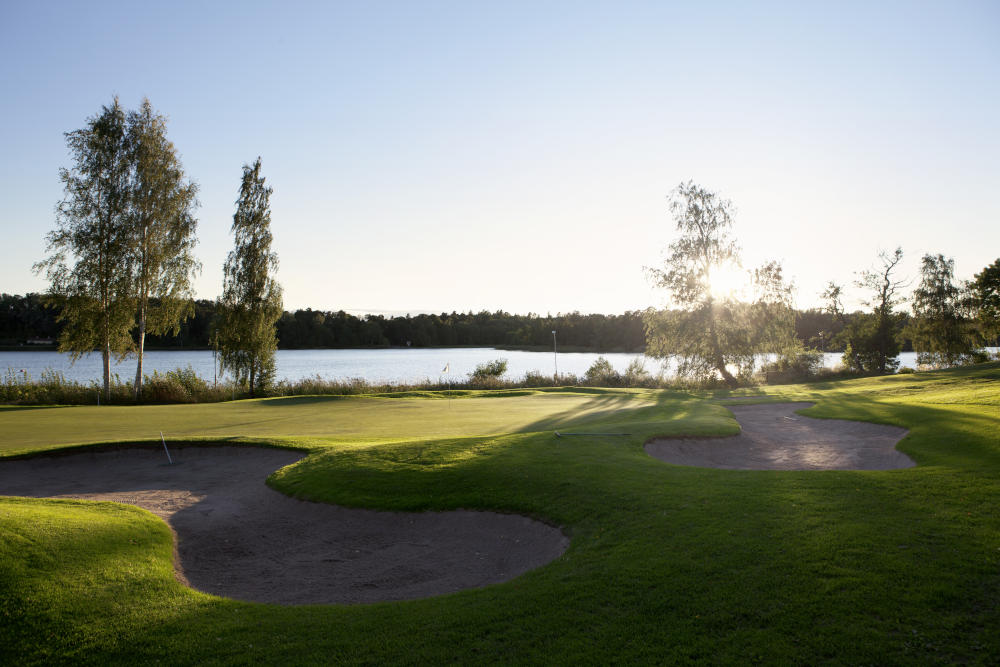 Superb golf conditions
This year, Kevingebanan and the golf club are both in a splendid condition. "The people who tend to the course, land and our facilities are true pros," Johansson adds proudly. "If you want to keep a good golf course, a good layout is far from enough." Stockholm's Golfklubb is known for keeping everything up to standard and in an impeccable condition. "We love that we are able to focus on good golfing opportunities to players, much thanks to the well run machinery that is the staff we hire to keep the grounds. This truly is a green, fresh, oasis next to Stockholm City."
In addition to being a go-to place for superb golf conditions, the club also offers their guests and members a range of social opportunities and activities. In their well-stocked golf shop visitors are free to add on to their existing golf arsenal with fittings and consulting for both clothes and clubs, as well as a wide variety of accessories and necessities for a comfortable and well equipped round on the course. Stockholm's Golfklubb is sporting fresh and modern locker rooms, a bridegroom and a large restaurant where mouth-watering dishes offer a nice break from the time spent practicing and playing outside. "We take care of the people who come here, no matter if they are members or just stopping by for a day," Johansson says. "Everyone has the same rights and responsibilities and we make sure that they all equally get exactly what they are here for: fantastic golf in a fantastic place."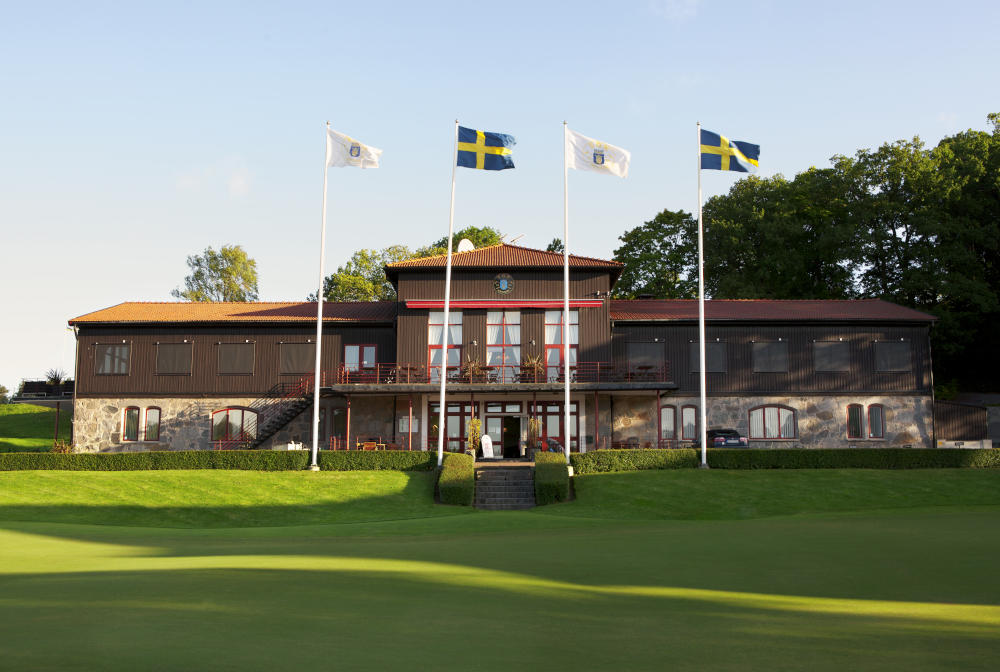 For more information, please visit www.stockholmsgolfklubb.se
Subscribe to Our Newsletter
Receive our monthly newsletter by email