Svein Arild Berntsen: Brushstrokes of emotions from Senja
Text: Ingrid Opstad | Photos: Svein Arild Berntsen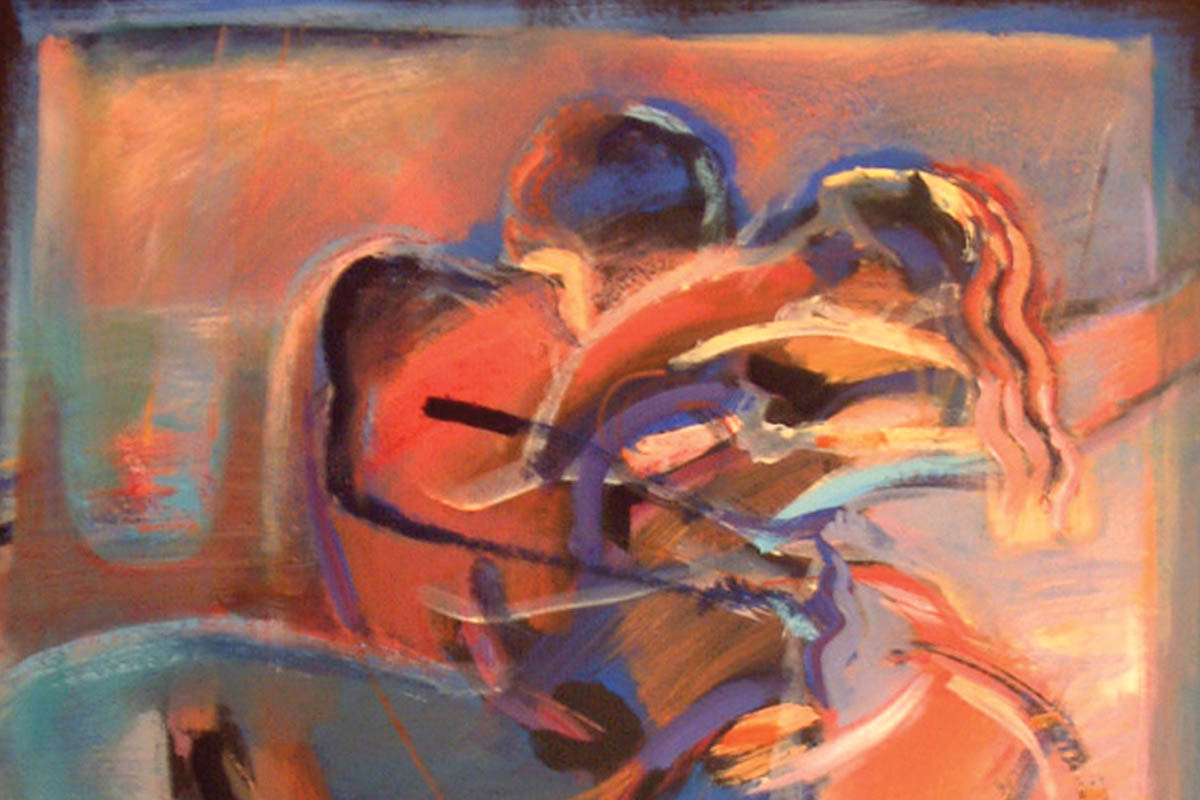 For the last 45 years, the multidisciplinary artist Svein Arild Berntsen has been putting his colourful mark on northern Norway. From his base and studio in Senja, he creates expressive and vivid paintings filled with emotions and music.
Svein Arild Berntsen was born in 1950 in Stavanger, where he studied to be a graphic designer. He later moved to Senja for love, and became the first professional visual artist on the island, paving the way for others. "The light and the lyrical landscape from my upbringing, along with the blues and the typical bluestones from Lars Hertervig, came with me to the north and have always been of great importance in my work," Berntsen recalls.
The Norwegian painter has established himself not only as an important artist, but also as a musician and a cultural communicator. He has won awards for his art and dedication, and his commitment has helped to build bridges between music and art in northern Norway though projects like Sporløft. "It is often the music and the dance that dictate the tones and colour palette in my paintings, which results in a glowing composition inspired by the lines and light found in nature. The movements are present in each brushstroke, colourful and spontaneous – like chords – often against blue mountain walls that descend into the sea and then into ourselves," he explains. His paintings are the result of his passion for both music and nature, which often leaves a longing while encouraging the audience to finish the story he started.
Berntsen is known for using blue in every nuance, a trait directly inspired by his musical background. Over the years, he has been a member of several blues bands as a soloist, writer and harmonica player. His latest music project, the blues band Blåcompaniet, recently released a record and will be touring the country. "Being able to improvise in the music I create has helped me to be more spontaneous and to dare more as a painter, too. This has given me more power to reach my audience and their emotions in a unique way," he says. "The glow on my paintings can help give people hope in the dark. But I never forget those dark, blue tones, which play a part in our lives, too," he says.
This January, Berntsen will be exhibiting his work at the Northern Lights Festival, a music festival in Tromsø, alongside Anna-Brith Arntsen.
Facebook: Svein Arild Berntsen-Kunst og Kultur Instagram: @sveinarildberntsen_kunst
Subscribe to Our Newsletter
Receive our monthly newsletter by email