Taiko: Accessible art for everyone
By Taiko | Photos: Taiko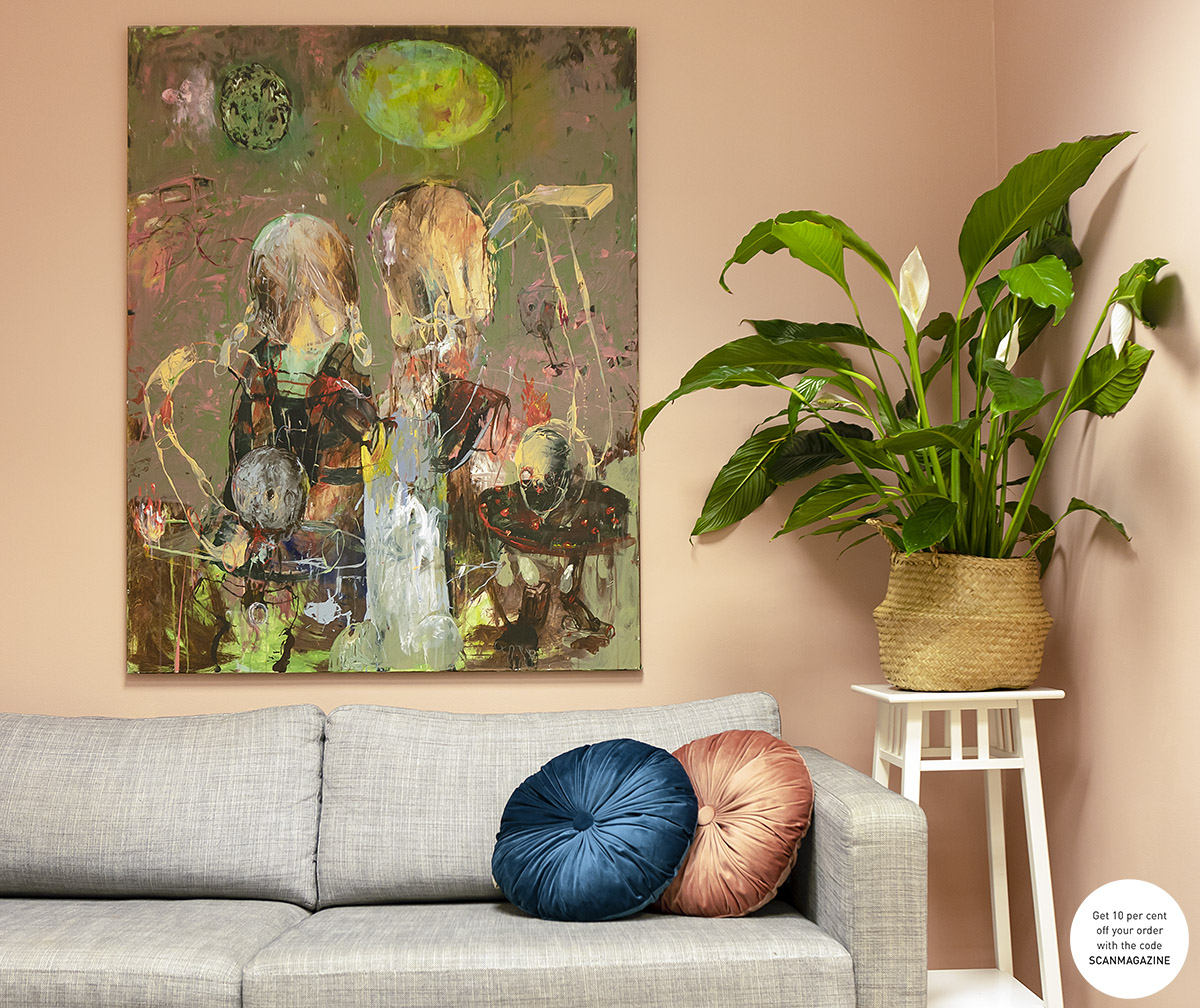 Once upon a time, Pia and Patrik Edman were looking for a painting for their home. They searched near and far, but without any luck. Then one day, the couple had an idea. Why not make it easy for anyone to buy art from an online store with thousands of artworks by hundreds of artists?
Today, Pia and Patrik operate Taiko, the world's largest marketplace for Finnish contemporary art. With just a few clicks, you can order unique art straight to your home.
Choosing soul and green values
The green trend in consumer behaviour also affects the way we decorate our homes. In moving away from a throwaway culture, towards more sustainable values, we now want long-lasting, personal and handmade products in our homes. Original art fits this trend exceptionally well.
"We want to surround ourselves with long-lived objects that create memories and radiate positive energy. An artwork, often passed on from generation to generation, does just that. And apart from bringing joy to the buyer, selling an artwork is always a big thing for the artist as well," say Pia and Patrik.
With a collection of some 10,000 artworks by 550 artists, Taiko has delivered more than 7,000 artworks to homes in both Finland and abroad since 2016. To ensure high quality, only artists that fulfill certain criteria may sell their art on Taiko.
Besides reaching those already familiar with art, Taiko has attracted people who haven't previously been exposed to traditional channels such as art galleries. In fact, many have bought their first ever artworks from Taiko.
Busting the myths
There are persistent beliefs that prevent us from buying and enjoying art. Pia's and Patrik's goal is to bust these myths. For example, art doesn't have to be interpreted in a complicated and flashy way. If an artwork triggers positive feelings, it is the right choice for you.
"It's as simple as that. Secondly, many think that art is always expensive and out of reach for ordinary people. This is also a myth since you can buy a print or an aquarelle for as little as 100 euros," they explain.
Finnish art has an excellent international reputation, but never has such a range been made so accessible until Taiko. Finnish design brands, such as Marimekko and Artek, are already popular abroad. Now, Finnish contemporary art is following in these footsteps.
Find the right artwork
Artworks of nature and animals have traditionally been most popular among Taiko's buyers, but abstract art is finding its way to more and more homes. Filtering through Taiko's thousands of paintings, prints, photo works and sculptures may seem challenging, but its versatile search filter makes it easy to find the right artwork. You can also sort art based on theme, size, price and colour. Plus, you can try out Taiko's virtual art guide Artzie, which uses artificial intelligence to recommend artwork for you.
When you have found the right artwork, add it to the shopping cart and pay online, with credit card or PayPal included in the payment options. After that, just wait for the courier to knock on your door.
"Our goal is fulfilled with each artwork that finds a home through Taiko. We feel that our work is extra meaningful in these uncertain times. Art may not win wars, but it brings beauty, comfort and soul to our home and mind," Pia and Patrik conclude.
Web: www.taiko.art Instagram: @taiko.art Facebook: taiko.art LinkedIn: Taiko - Finnish Art Online
Subscribe to Our Newsletter
Receive our monthly newsletter by email