Ten ways to be inspired by the Nordics for a healthy, happy 2020
Text: Linnea Dunne
The New Year can be a painful time for media consumers who are done with diets and extreme lifestyle changes in the search for forever happiness. This year, try baby steps instead, and be inspired by the Nordic nations to nudge yourself closer to living your best life – or, if you don't mind, a moderately, lagom good life.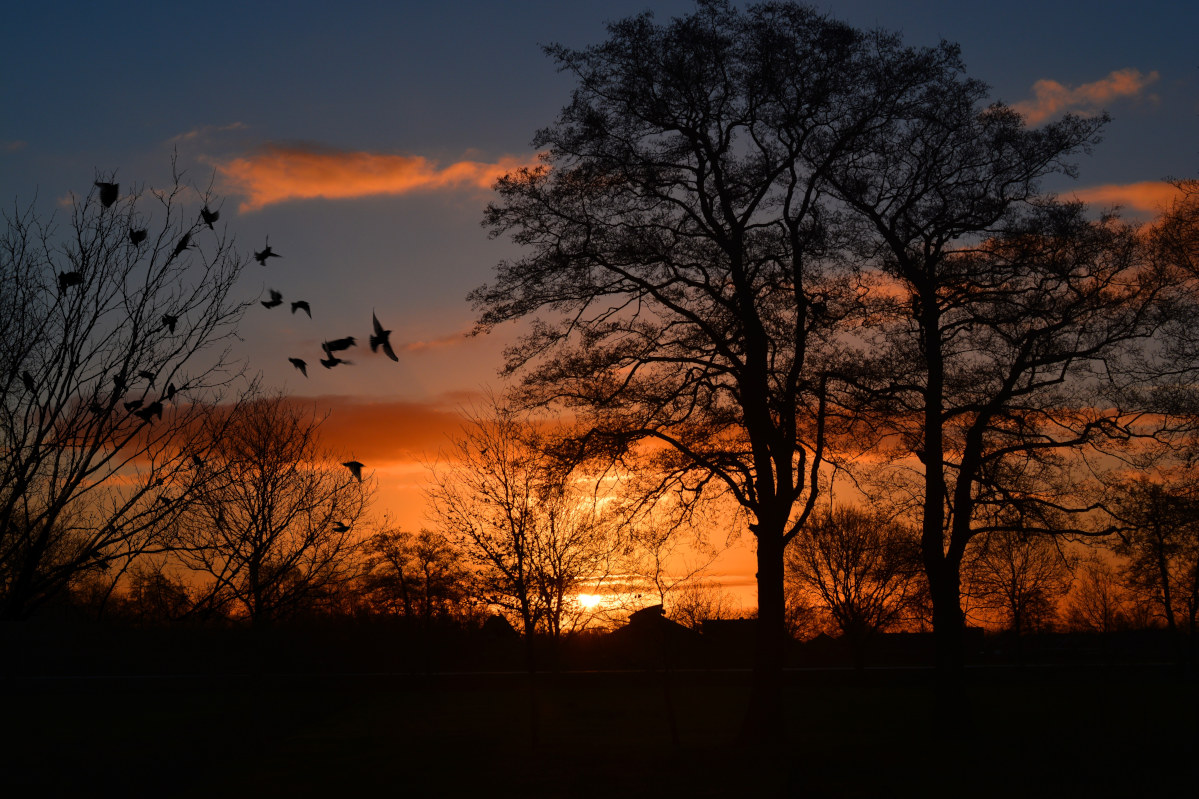 1. Gökotta – mind your mornings
The Swedish 'gökotta' tradition is all about starting the day right. The word comes from 'gök' for cuckoo and 'otta' for early morning, and indeed it involves rising at dawn to go out and listen to the first birdsong. Originally, this ritual took place in local village communities and parishes, where people would share this magical morning moment together. Today, many people are inspired to rise that bit earlier, pay attention to the beauty of the morning, and create a meaningful morning ritual for themselves. Try it! Starting the morning with a little bit of peace can make a world of difference.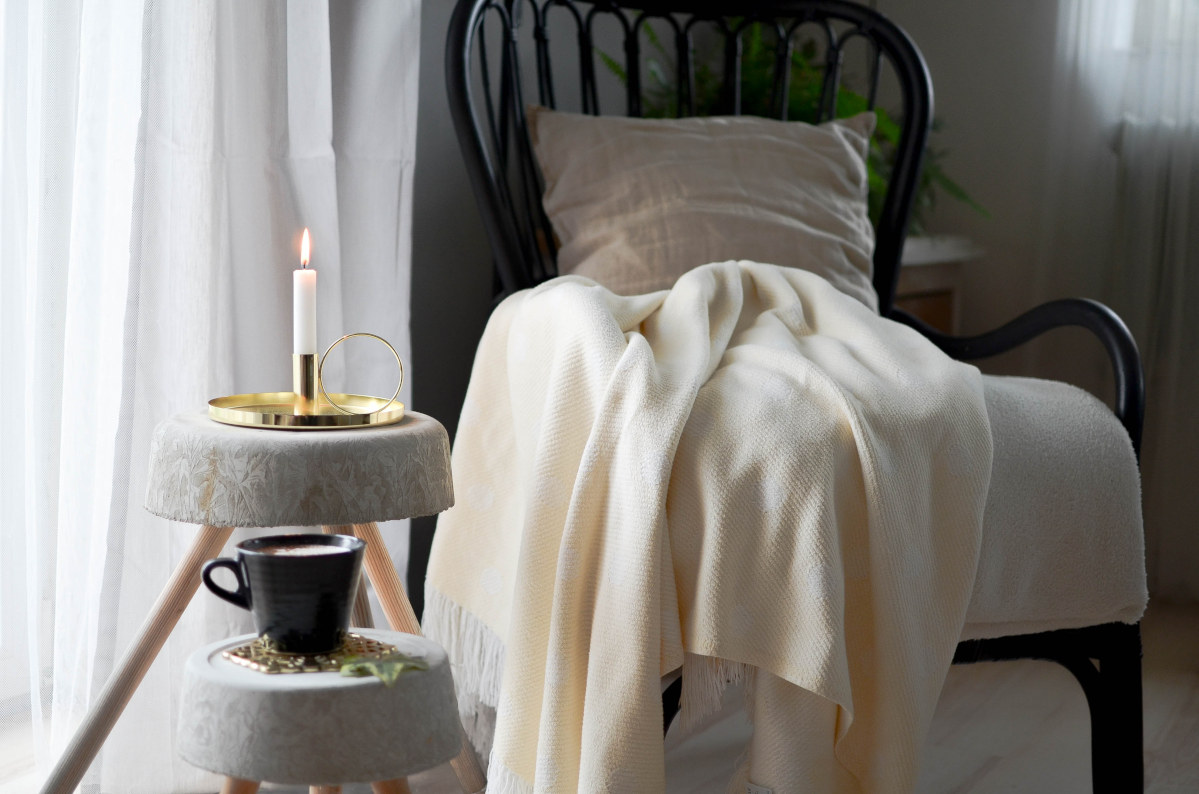 2. Hygge – cut yourself some slack and get cosy
You might feel that the Danes have been beating the hygge drum for a little too long by now, but the loveliness of this concept or vibe can't be overstated. Sometimes self-care can be as simple as cutting yourself some slack, making a cup of tea and lighting a few candles. Do believe the hype – in that hygge has a lot to answer for when it comes to wellbeing and happiness. But equally, don't believe the hype when you're told to spend all your hard-earned cash on expensive blankets and special hygge brands – unless you want to, of course. Hygge starts within – you won't find it in the shop aisles.
3. Lagom – strike that balance
When people say that Swedes are a little bit reserved and a little bit too serious, have they reflected on the concept of lagom and its impact on the Swedish psyche? Lagom is all about moderation and balance, about not going over the top and not rushing into things. Does it tend to stave off spontaneity? Sure, it can do. Does it mean that you're faced with considered questions when you'd rather not think much at all? Sometimes. But surely a lifestyle of fewer, more appropriate things and an awareness of your inner world and that of those around you is appealing? To learn to find balance in everything from group dynamics and life at home to shopping and living sustainably, read up about lagom. Just a bit. No need to go over the top.
4. Consensus – learn to listen
The pursuit of happiness is often painted out to be an individualist quest, but no one knows better than Scandinavians that the community and a fair society are key if you want to live in a safe, trusting world. This one can be tricky if you move in circles where hierarchies and power struggles are commonplace, but learning to listen and ask the right questions is a good place to start. How democratic is your family dynamic, and how good are you at listening to that junior staff member at work? To use a well-known expression: no one can be free until we're all free – and you're not going to find happiness in a workplace where your colleagues are patronised and miserable.
5. Equality – share the burden, and the joy
Equal societies are happy societies, and equal marriages are happy marriages. There's research on this stuff, and the Nordic countries are cases in point. It's not a coincidence that the nations that consistently score highly in global happiness rankings are also right up there when it comes to social mobility and gender equality. Try it at home and see what happens – but be patient, because changing a culture and habit of a lifetime isn't easy. Start by becoming aware of the little things – the chores and to-do lists and planning. Who does what, and who is fed up? Then branch out to childcare duties and the bigger-picture stuff. The long-term benefits can be quite amazing.
6. Nature – enjoy the great outdoors
Think Scandinavians must be real couch potatoes, considering the harsh climate up north? Think again. The Scandinavian countries all come with a love of the great outdoors, complete with plenty of traditions and habits to bring you outside for fun and leisure. From skiing and ice skating to trekking and foraging, there's no end to the opportunities to breathe in fresh air and soak up all the benefits of time in nature – no matter the season or weather. Key to this, at least sometimes, is a wardrobe that works. Think proper rain gear, wool base layers and practical foot wear. This is where that serious, expert planning mindset comes in handy.
7. Fredagsmys – start the weekend in style (or comfort, rather)
They may not be couch potatoes, but Swedes sure know how to strike that balance between staying active and getting rest, and after a week of hard work in the spirit of a Lutheran work ethic, they have learnt to love fredagsmys (literally 'Friday cosy'). Enter lounge wear, crisps and dips, Netflix and low-maintenance dinners like Swedish DIY tacos, and add candles or other atmospheric lighting. Fredagsmys is all about going easy on yourself and relaxing into the weekend. Very lagom altogether.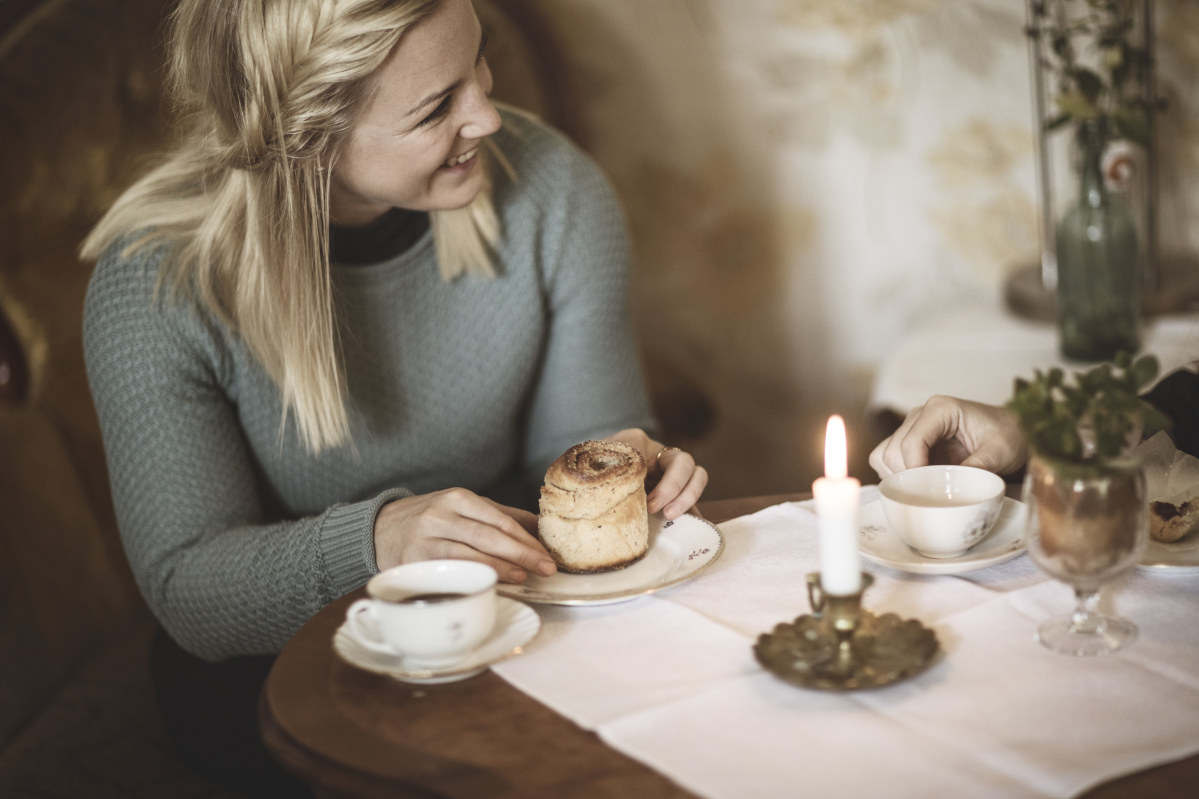 8. Fika – coffee, cake and conversation
Take hygge, lagom and a keen consensus culture that's all about listening to each other, and bunch them up into a daily habit. What you get is 'fika', or a near-religious relationship to regular coffee breaks, ideally complete with pastries, biscuits or cinnamon buns. Fika culture not only helps you to remember those all-important regular breaks away from the screen in work, but also provide a cosy way to catch up with friends without the need to spend a lot of money or consume alcoholic beverages. What's not to love?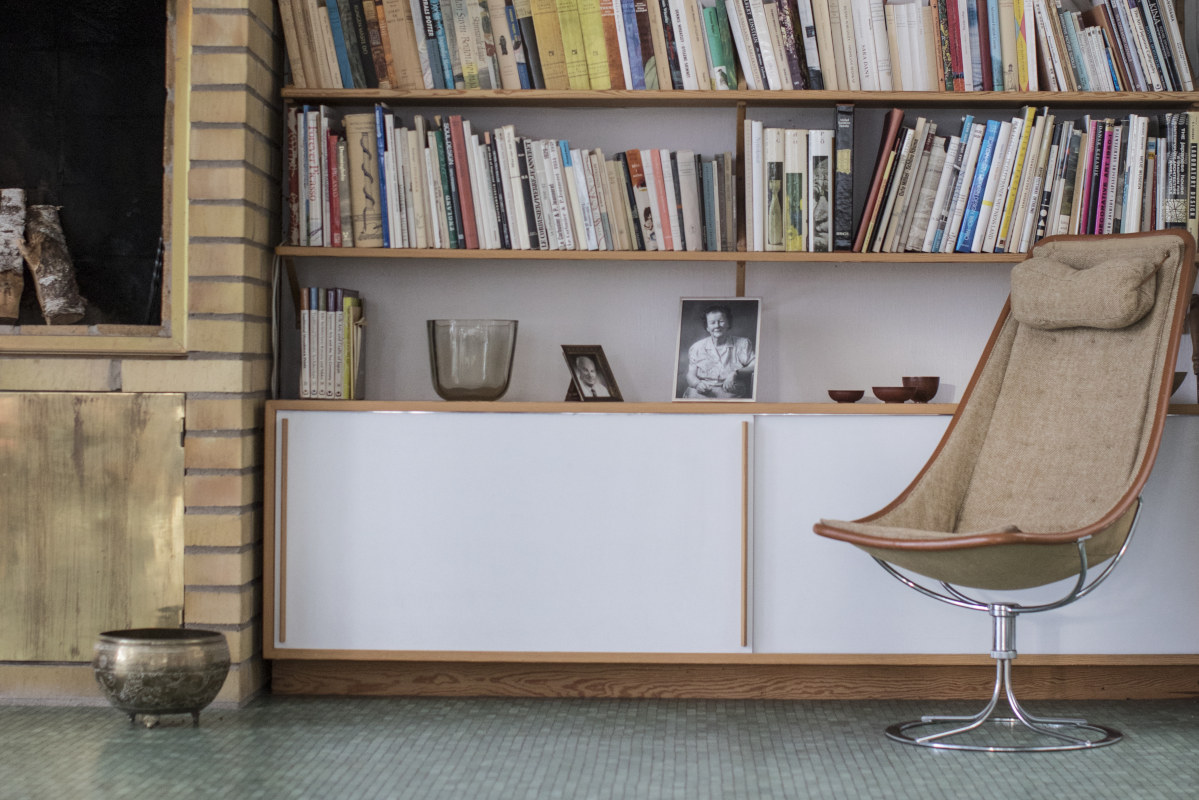 9. Design – get organised
It might be a cliché that a messy home means a messy mind, but there's something to it, and Scandinavia provides the solutions to all your storage and sorting problems. It's not just IKEA that's revolutionised the way we think of storage in our homes, but from way back when functionalism was the latest thing and not yet a hipster trend, beautiful shelving systems like String by Nisse Strinning have been coming out of this super design region, making homes better organised and floors easier to clean. Add systems like Elfa and cute storage boxes from the likes of Flying Tiger Copenhagen, and you'll soon start to think about organising dull paperwork as pure joy.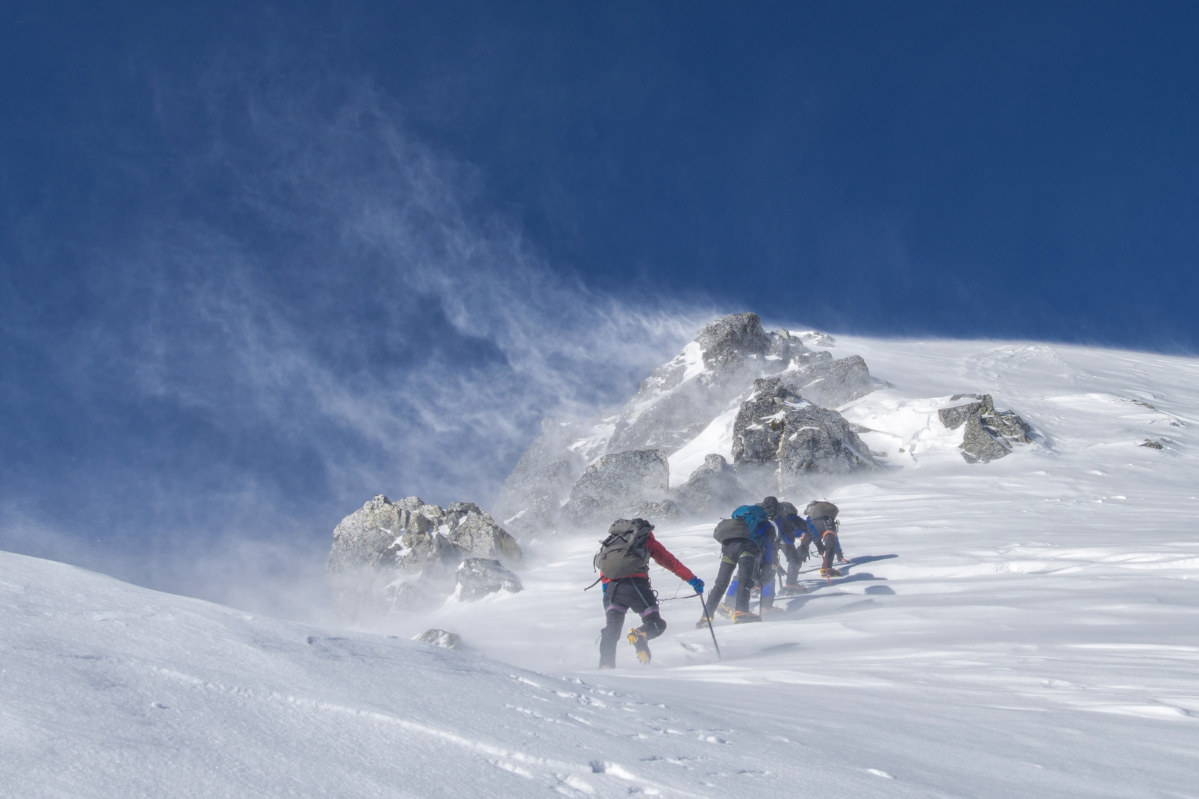 10. Sisu – find resilience and faith within
Sisu is yet another of those unique, untranslatable Scandinavian words, this being Finnish for strength of will, determination, or perseverance – a sort of sustained courage and resilience. If you look at Finland's history and add its climate, you can see why the Finns would need sisu – but at a time when we're growing increasingly addicted to the immediate and continuous gratification of social media, and arguably less contented because of it, it's safe to say that we would all benefit from a bit of sisu in our lives.
Subscribe to Our Newsletter
Receive our monthly newsletter by email