The Noma effect
By Tina Nielsen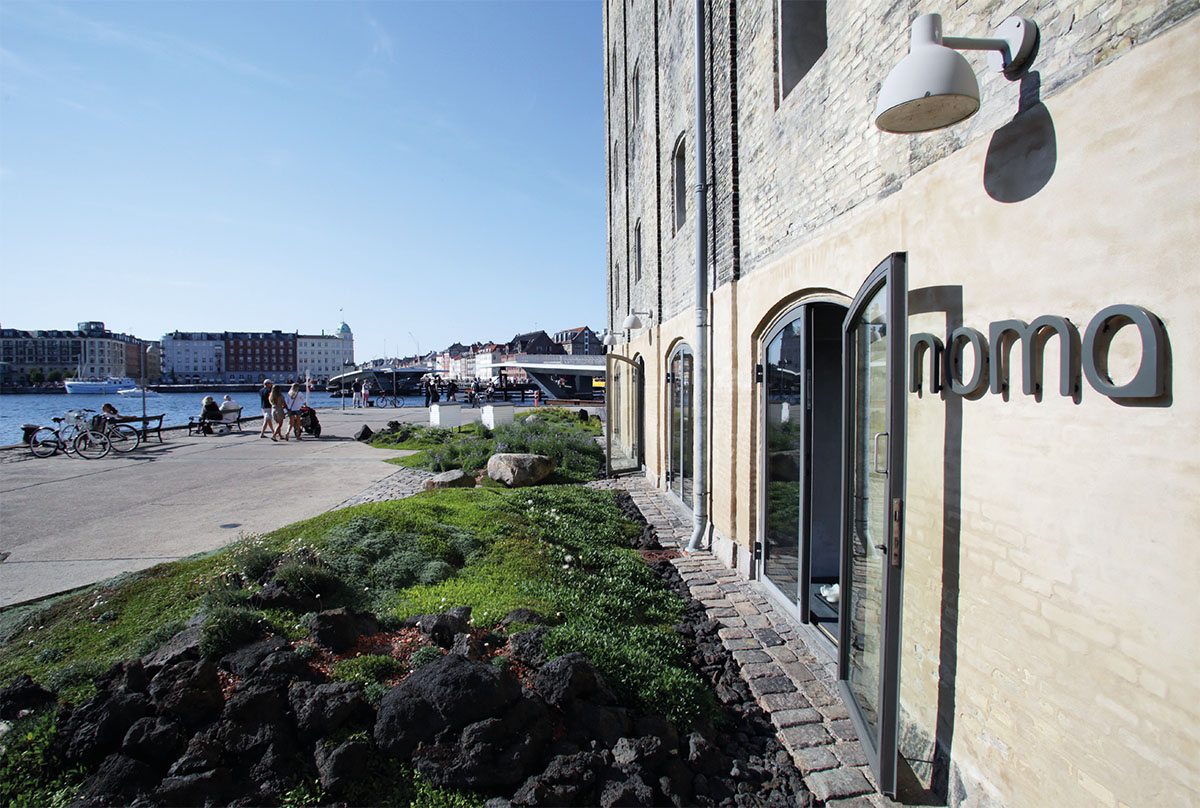 As influential restaurants go, Denmark's Noma is among the luminaries on the world stage. Almost 20 years after its launch, the heritage of the Nordic food pioneer has continued to shape global gastronomy as the chefs who have trained in the Noma kitchens have struck out on their own.
Opened in 2003 by chef René Redzepi, alongside co-founder Claus Meyer (who later left the venture), Noma soon etched its name into global gastronomy. Named number one in the annual celebration of The World's 50 Best Restaurants in 2010, 2011, 2012 and 2014, it became one of the most acclaimed restaurant brands in the world.
This is a restaurant with the sort of confidence to close completely in 2016 at the peak of its powers, only to reopen in a new incarnation in 2018 and go on to garner rave reviews and praise from critics and diners alike.
In 2021, new Noma was at last awarded a third Michelin star – something that had always eluded it until that point – and it was restored in the number one spot as officially the world's best restaurant.
After its launch, Noma (an amalgamation of the first letters of the words 'Nordisk mad', Danish for 'Nordic food') quickly became famous for foraging, choosing to work with local ingredients, and putting together deceptively simple dishes, putting all the spotlight on the ingredients.
Noma has shaped the food scene in Copenhagen, Denmark, and beyond, as those who have passed through the kitchens of the pioneering restaurant have gone on to make their own mark on the world of gastronomy. There's no doubt that Redzepi put Denmark on the world map and has inspired a generation of chefs with his genius and drive from a genuinely innovative restaurant in an unassuming country, from Chicago native Rosio Sanchez, former pastry chef and now owner of several sites in Copenhagen, including Hija de Sanchez and Taqueria Sanchez, to Matt Orlando, who went on to open one of the country's first fully sustainable restaurants, Amass.
A Mexican in London
For Mexican chef Santiago Lastra, the experience of working with Noma has been life changing – and life defining. He joined the team for the acclaimed Noma pop-up in Tulum, Mexico, in 2016, where he was employed as the project manager. Despite Lastra having very limited knowledge of his own country's ingredients and having never dealt with suppliers or organised research trips previously, Redzepi showed faith in the young chef and he grasped the opportunity. "If a place like Noma gets in touch to ask you to be a part of them organising the event of the century, to learn about your culture and change your life, you can't say no," he says.
Lastra, the man behind Kol, one of the most talked-about restaurant openings in London in the last year, says that without Noma, without them giving him that opportunity, his life would be very different now. "I wouldn't have had the idea of opening Kol, I wouldn't have had any idea about Mexican culture and my heritage, and I wouldn't have made the amazing contacts and friends that I did," he says. "I wouldn't have had the understanding of quality that I learnt from René and his team."
A Danish-Italian with a love of an open kitchen
Danish-Italian chef Christian Puglisi joined the Noma kitchen in 2007, when he returned from a year of working at El Bulli in Catalonia, then celebrated as the world's best restaurant. Then, at just four years old, Noma was starting to gain a reputation – but it was not yet in the mainstream.
Puglisi joined as sous chef in January 2007, and in March that year, Noma went on to be awarded its second Michelin star and was ranked in the number 15 slot of the World's 50 Best Restaurants. "Noma in 2007 was not even known by all the cooks," Puglisi recalls. "It really took off in the time I spent there; if I had to choose a period to work there in hindsight, I would choose that same time."

Today, Puglisi is the owner of two Copenhagen restaurants – Mirabelle and Bæst – having recently closed for good the two restaurants he opened immediately after leaving Noma (Relæ and Manfreds). He says Noma determined the physical attributes of the restaurants he went on to open. "When I worked with René, it was the first time I saw a chef paying so much attention to the dining room; it was the first open kitchen I had worked in, and when I went on to open my own restaurant it became the biggest priority that it had to have an open kitchen," he says. "In terms of cooking, it was the idea of bringing lightness to the food. My palate really developed there a lot – it wasn't that sharp before."
British restaurateur couple
British chef James Knappett and his wife and business partner Sandia Chang at London restaurant Kitchen Table worked at Noma during the same period, Knappett as sous chef and Chang as the first non-Danish-speaking member of the front of house team. They came from working with other heavyweights, including Thomas Keller in New York City, but Redzepi's kitchen showed a different way. "He turned everything I knew about food upside down, and he probably has the best palate I have ever worked with," says Knappett. "He had the ideas – everything was new."
Chang, who worked the dining room at Noma and is now the wine director of Kitchen Table, where she is also responsible for front of house, says that the uncompromising Redzepi was always present in the way the dining room was managed, too. "They could say no to the guest, but in a very hospitable, warm way. It was a different sort of hospitality; everybody was honest – still warm, but honest," she says.
Noma's lasting impact on world gastronomy is not in doubt, as chefs continue to replicate the success – no easy feat, says Puglisi. "Most people just stay on the surface, but don't catch the essence. What is interesting to me is the process, the method behind it."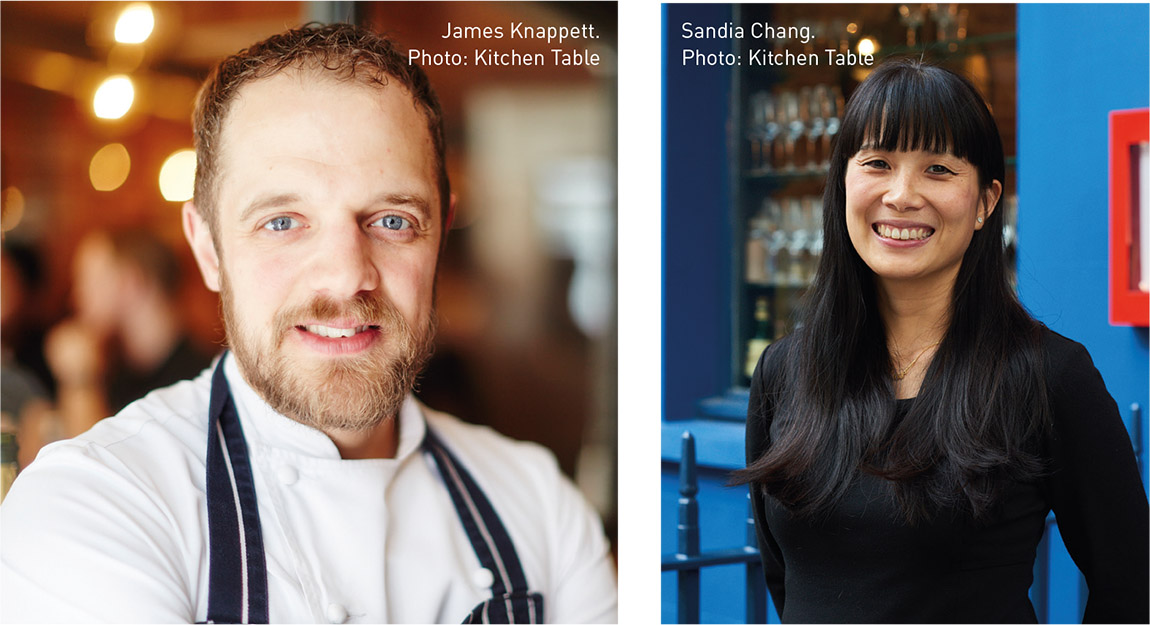 The Noma family tree Among the many chefs who have worked at Noma and learnt from and been inspired by René Redzepi are: Santiago Lastra Kol, London Rosio Sanchez Taqueria Sanchez and Hija de Sanchez, Copenhagen Matt Orlando Amass, Copenhagen James Knappett/Sandia Chang Kitchen Table, London Christian Puglisi Bæst and Mirabelle, Copenhagen Formerly Relæ and Manfreds, also Copenhagen Claus Henriksen Restaurant Mota, Nykøbing Sjælland Formerly Dragsholm Slot Søren Ledet Geranium, Copenhagen (co-owner and wine and restaurant director) Previously sous chef at Noma Blaine Wetzel The Willows Inn, Lummi Island, Washington State (head chef and partner) Previously sous chef at Noma Daniel Burns Tørst, a beer bar in Brooklyn, NYC Formerly pastry chef at Noma
Subscribe to Our Newsletter
Receive our monthly newsletter by email