The Ultimate Jukka Hildén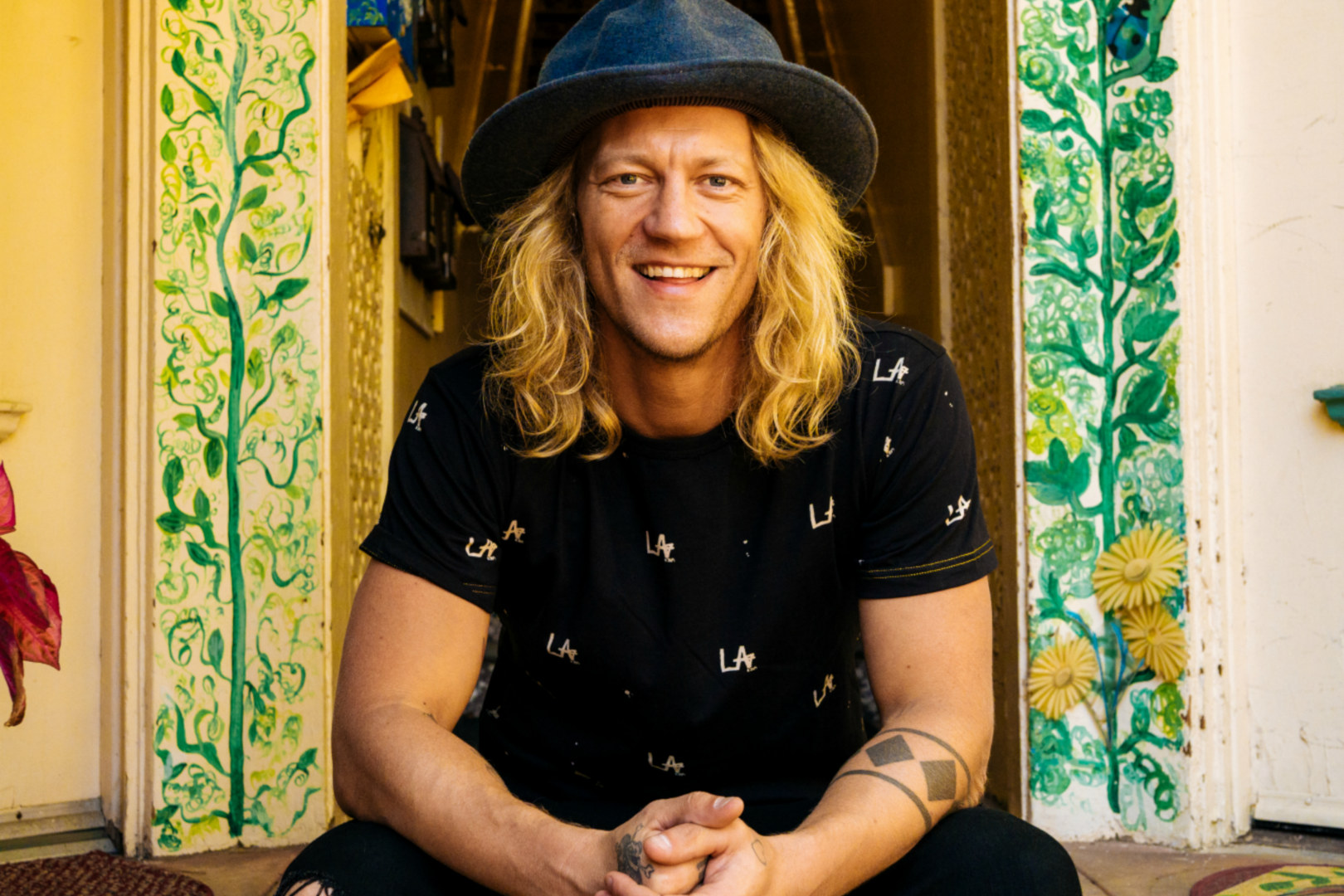 Jukka Hildén has 4.6 million YouTube Red subscribers. That is more people than watch Love Island or Top Gear. However, despite his success, the ringleader of the renowned stunt team The Dudesons likes to keep his feet firmly on the ground — metaphorically speaking, of course.
Hildén has just launched his new hit online series Ultimate Expedition, in which eight celebrities with no previous climbing experience attempt to ascend Mount Tocllaraju in Peru. It is heart-stopping stuff — experienced climbers die every year trying to reach the peak. Fortunately, Hildén is a man who never backs away from a challenge.
The Finnish-born extreme sports star spent his early years "tipping over sleeping cows" in the small town of Seinäjoki. It was an idyllic childhood "with lots of love and attention", but, he admits, "with no rules". The result was a kid with "a good heart and lots of confidence".
That devil-may-care attitude has served him well. "I always wanted to do something special — to test my limits, push myself and learn, even when I was younger," he explains. "So I applied for the Finnish Special Forces and got in. Military service is compulsory in Finland anyway, so why get bored and do it the normal way?"
From jumping out of planes to digging snow caves, Special Forces training is not for the faint-hearted. 120 people started the course with Hildén. Only 80 finished. But while the experience fuelled his love of adventure and taught him valuable survival skills, it also gave him something much more useful: "It taught me that it's okay to use your head and to bend the rules in the right places."


PHOTOS © RABBIT FILMS
Stunt performers, he comments, practice and calculate their stunts. He does not do that. Instead, intuition and common sense are his guides. "Obviously I'm not going to do something insane and stupid that would kill me, but I like to go for the leap of faith and see what happens."
While Hildén's biography describes him as a "stunt guy, actor and rockstar", he defies conventional labels. "I like to act, but most of my work comes from being myself, so that's not really me. Rockstars have a sort of anarchy to them which inspires others, but I don't have any musical skills, so that's not really me either. However, I do live my life with a ballsy attitude and the courage to look myself in the mirror and evolve mentally and physically. I like to say that I'm a Dudeson — a lovable daredevil."
Fans of The Dudesons' TV show will be familiar with the explosive exploits of Hildén and his three childhood friends, but Ultimate Expedition has a more serious tone. Celebrities not only challenge themselves physically, but also explore and share emotionally. Surviving cancer, racism and sexism are all up for discussion.
It feels very much like the next big step for Hildén. "Ultimate Expedition has been the best and the craziest experience for me," he says. "But it also gave me so much back because a journey like this forces you to think about your life, your goals, the past, and the future. I now feel that I'm in a good place. Taking complete rookies to a deadly mountain, pushing everyone, including myself and my own mental, physical and social limits, and being able to go through with it, was an experience that I can look back on and say, 'I got this', with whatever the thing is that's facing me."


PHOTOS: RABBIT FILMS
When Hildén is asked whether there is anything that he is genuinely afraid of, he pauses for just a moment before replying: "I never want to forget my dreams or stop enjoying the journey. Life is short, I want to live it hard. And I want to leave a legacy to my children. To be the man that lived his life doing his bucket list and inspiring people around him by being happy with a good heart. And you become happy when you put yourself first, not by living by society's expectations or what your parents want you to be."
It is an answer that might surprise many but behind that fun-loving, risk-taking persona, there is a gentler, slower Jukka Hildén. A father, a husband, a guy who likes to spend his summers in his lake-house in Finland. "A sauna, midnight sun, and good friends that you can talk about anything with — that's where my soul rests."
Did You Know?
When he was ten, Hildén tried to build a bomb using fireworks. It blew up in his face, giving him third degree burns. "My face was like a big scab. It was a miracle that I kept my eyesight, but, surprisingly, I have no scars or marks from the accident. My mum was really pleased about that!"
Ultimate Expedition is available exclusively on YouTube Red.
TEXT: PAULA HAMMOND | TOP-IMAGE © SANTI FOX
Subscribe to Our Newsletter
Receive our monthly newsletter by email