Thure Lindhardt: A chameleon – from the Danish stage to Hollywood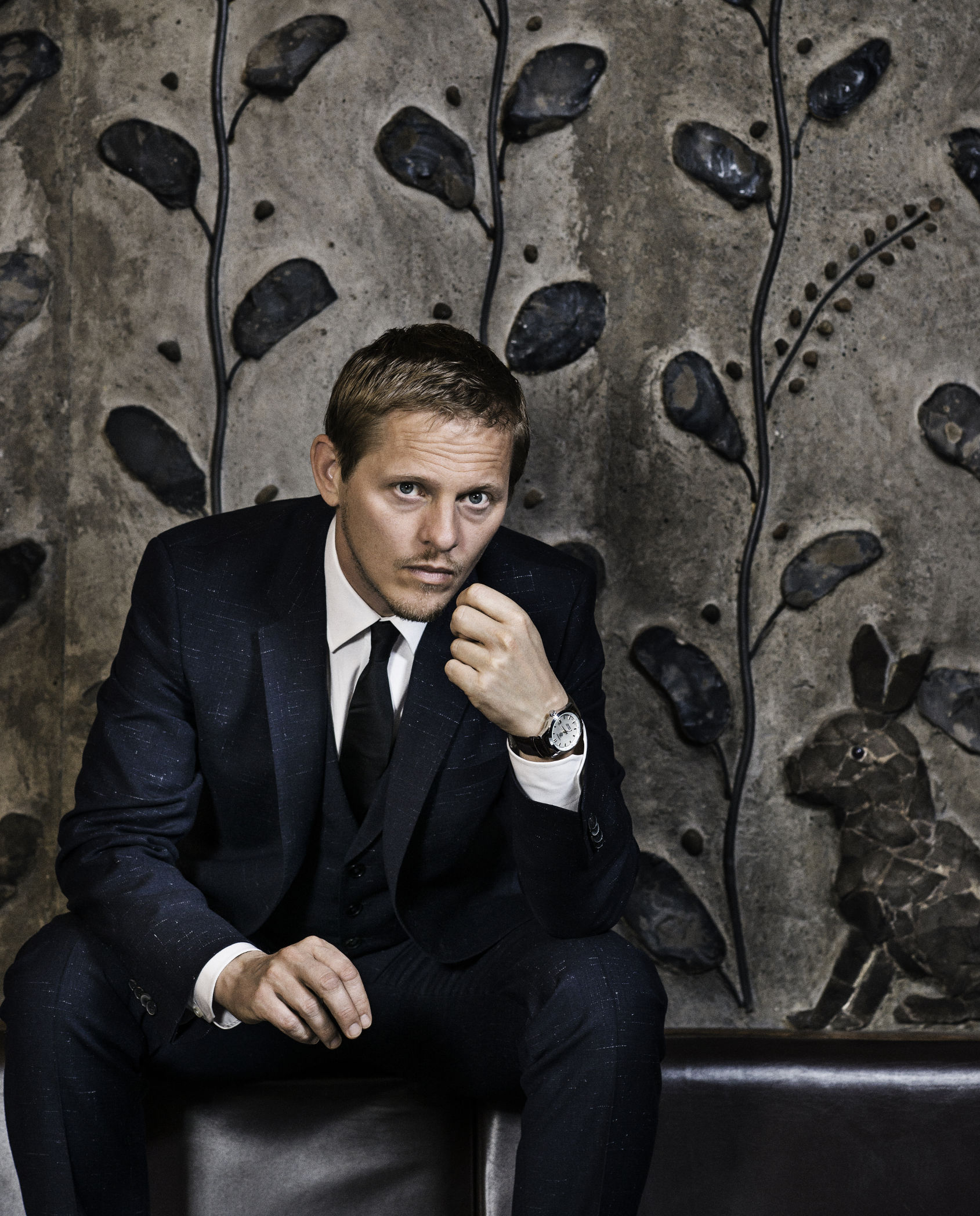 Sought after worldwide, Danish actor Thure Lindhardt never has a dull moment. Known for his remarkably multifaceted talent, he has been seen on screens and stages both across Europe and in Hollywood, and projects keep lining up. Scan Magazine spoke to him about the beginnings of his journey as a chameleon, the boyhood dream of entering Hollywood, and how his career is led by provocation.
"Do you mind if we push the interview back 30 minutes? I was filming until five o'clock this morning and am in dire need of a shower and a cup of coffee," Lindhardt apologises after spending the previous night filming in a village outside Budapest, where his face and hair were plastered in mud and dust. "They put these products from a can in your hair to make it look dirty. I was home at 5.30am and went straight to bed, so my pillowcase looks like something you wouldn't believe. Night shoots are a killer – you get a hangover without drinking!" But he is not complaining. He knows that he is fortunate to be able to work as much as he does – and on great projects. Currently, Lindhardt is on set in Hungary filming season two of the BBC hit series The Last Kingdom, where he plays the role of King Guthred. As his résumé suggests, he is a busy man. His list of roles continues to multiply and this year alone we have already seen him in Kill Command, Despite the Falling Snow and the Danish television series Badehotellet, with two more movies coming out later in the year.
Trusting the eternal doubt
"I have never had the realisation that I was good at acting. It's the plague of the artist: the eternal doubt," Lindhardt ponders with a laugh. "Acting revolves around people and vulnerable human minds. There will always be a million questions and constant doubts, which is a good thing. I use doubt actively in my work." One thing he never doubted, however, was that he wanted to be an actor. Getting his first film role in Pelle the Conqueror by Bille August at the mere age of 12, Lindhardt had an early start in the field of acting. His blossoming attraction to the stage began with some adolescent fun. "It all began for me with playing in a school comedy. I got people to laugh and I thought 'wow, they laugh when I say something funny', and I thoroughly enjoyed that," he recalls. As a child, the urge to entertain and his fascination with good stories were the driving forces. "I remember when I heard a story or read a book or watched a film, I could live in those worlds for months pretending to be a part of them," he describes with great enthusiasm. 1980s children's books such as Ronia the Robber's Daughter, Mio, My Son and The Neverending Story created some of the young Lindhardt's favourite universes. "When I was ten or 11 years old, I saw a story that had been read to me as a book on the big screen for the first time. The Neverending Story made a huge impression on me. A story pictured in my head suddenly unfolded; I thought it was incredible, it was almost as if the fantasy became reality," he says with almost childlike excitement. "Afterwards, I actually set up that story as a theatre production, where I of course played the lead."
Provocation as a career guide
To this day, Lindhardt's childhood excitement and piercing engagement serve him in his work, in both good and challenging ways. "If I read a good manuscript I can become so absorbed in the story that I can see it played out
and imagine my role. This can be a great gift but also a struggle; I use it to get a feel for my character or the mood of the story." When he is offered a part, his gut feeling gets the last say – and that gut has taken him in a wide range of different directions. "It has to provoke something in me, sometimes in a way where I initially don't want to do the part. Like when I was offered to be a part of the Danish version of The Curious Incident of the Dog in the Night-Time and I was almost mad, because I thought it was embarrassing to play a 15-year-old boy. But it kept stirring in me, so I accepted the role and it became one of my best experiences on the theatre stage," he explains with unmistakable certainty. Lindhardt has kept returning to the stage in addition to signing up for big screen productions. "If something keeps poking at me and provokes me, usually that is the project I should do. And what that is varies a lot. I think it has something to do with where I am in my life, so there's a sort of connection between myself and the roles I play," he says.
A boyhood dream
After a psychologically challenging project, Lindhardt points out, he often feels like doing something lighter, which perhaps explains the wide range of roles he has done. Late last year, we saw him as the brilliant but troubled detective in the third season of the Nordic Noir hit series The Bridge, and earlier this year he featured in the action-packed managainst-machine film Kill Command as Captain Bukes. "It's incredibly cool to be a part of a Hollywood film. It's a boyhood dream that I've always wanted to do. These days I'm riding around with a big sword on a horse, that's not something you get to do often in Denmark," Lindhardt smiles. That said, he does not necessarily hold Hollywood up as the highlight of his career. Starring in numerous Danish films, playing alongside Hollywood's A-listers on the silver screen and teaching what he does best to students at a small school in Denmark are all part of the chameleon's passion.
Taking it a step further
"Filming Angels & Demons in Rome with eight Alfa Romeos next to Tom Hanks and people watching is great fun
and something I will brag about to my friends," he says with a boyish charm that makes it easy to imagine some good old locker room banter amongst pals. "But the most rewarding thing for me is when I truly develop. I want my roles to move something; my favourite roles have made me overcome things I didn't think I could do, taking myself a few steps further." Starring in the American film Keep the Lights On a few years back was an example of this, marking Lindhardt's first lead in English. "Getting the feeling of 'I can actually do this' is amazing, I love those experiences," he says. His career gallops on but when Lindhardt will jump down off the horse – or be thrown off – remains to be seen; the next project already awaits. "I know what I'm doing for the next long while. But I'm not telling you what it is," he ends with a smile.
Text by Mette Hindkjær Madsen
Subscribe to Our Newsletter
Receive our monthly newsletter by email