Tina Nordström: 'I want to enter the hearts of people's homes'
Text: Linnea Dunne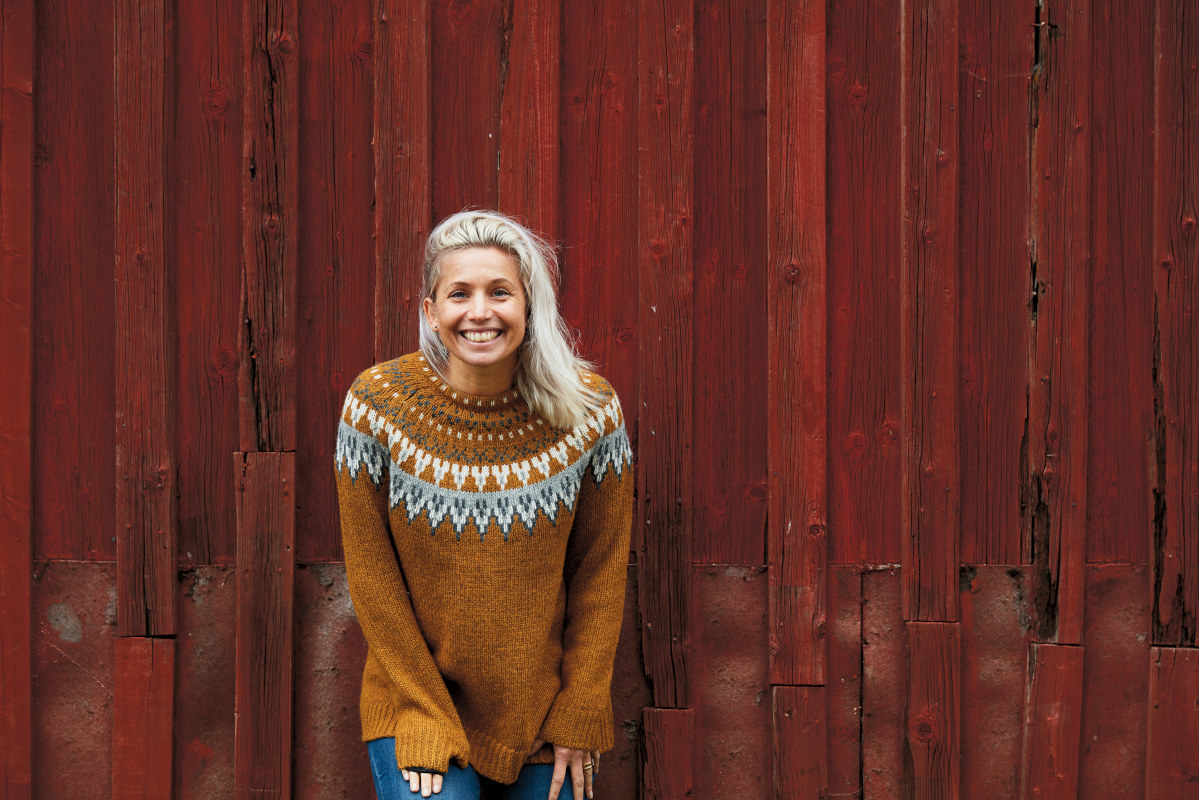 20 years have passed since Tina Nordström first appeared on Swedish TV screens, bringing joy and simplicity to kitchens from north to south. An impressive number of cook books and TV shows later, Scan Magazine talks to the iconic Swedish chef about a healthy dose of competition, the perfect 'kalops', and wanting to do good.
"I have so many scent memories from my childhood – like my parents coming up from the inn downstairs to say good night, smelling of smörgårdsbord, meatballs and sill," Tina Nordström recalls. She describes being shaped by two worlds: that of the fine dining at her parents' inn and that of simple, Swedish 'husmanskost' at her grandparents' house, where she spent a lot of her time. "Food is never strange to me; I've seen everything, tasted everything. There's a security in it for me, and an element of care – like when the chef from the inn would knock on my granny's door and bring in 'prästanäsa', that's goose backside, which he knew was one of her favourite things."
A safe bet to go down the road of becoming a chef, then, one might think – and Tina agrees, at least to some extent. "You could call it laziness! I was tired of school and already knew everything when I started at restaurant school. No need to cut the cord – I didn't need to try hard at all," she says. "But I'm ridiculously competitive, too, so you could say that there were three enjoyable aspects to it for me. Firstly, back when I started, there were very few girls in kitchens, and I'm more than a bit unruly… It had nothing to do with feminism – I just had to have access to the closed spaces. Secondly, like I said, I loved to compete. And finally, I loved cooking!"
'I want to do good'
In 2000, Nordström competed in Årets kock (Chef of the Year), which quickly led to TV appearances and, soon enough, the cookery show Mat ('Food'), which she co-hosted with journalist Tomas Tengby. Her contagious enthusiasm and joy for cooking made her a household name in Sweden almost overnight, and the TV show became a huge success. "Everything was so different 20 years ago, it's almost hard for people to understand," she reflects. "We didn't have social media and all the TV channels and everything – I was really alone out there, and when I published my first book I'd have long queues of people waiting for me to sign them. It's a wonderful thing to have experienced."
There's an instant likeability about Nordström, and there always was: a deeply honest approach, practical and optimistic – and often a little haphazard and messy. "You are what you cook," she says, "so my way of looking at food is about who I am as a person. More and more, I see that mission very clearly – that I want to do good. The teaching aspect of my work is loads of fun, and I love trying to explain things; I'll show you something and you can go off and own it, you don't need to credit me – I don't need to be seen or heard. But it's extremely important to me to contribute something useful, to benefit the greater good. I want people to cook more." She laughs. "It can resemble somewhat of a cross-examination these days when I question people about various projects before saying yes. If I'm going to put my name to it, it needs to make an impact."
The goal? "I want to end up on people's kitchen table," she asserts. "But I can't be in everyone's kitchen, so I have to figure out how to do that – how to enter the hearts of people's homes without being there. Is it through their shopping bag? No. Social media? Sometimes, yes. But that's all I want." Another chuckle: "Maybe I need to turn into a ghost and haunt people!"
In addition to having built up an impressive bibliography of culinary delights and everyday tips and tricks, Nordström has continued to choose the TV route into the homes of Swedes, most recently as judge on Sveriges Yngsta Mästerkock ('Sweden's Youngest Master Chef'), something she speaks of with plenty of that characteristic enthusiasm. "It's always wonderful to work with kids. I have two of my own – they're 14 and 11 – and they don't like my food, they really don't. But they're my guinea pigs; they don't know that I add chicken liver to the bolognese," she says. "Children are so naked in their emotions, so unaffected. They're young, they don't have any experience – it's all fun and lust and silliness, and they don't care what anything looks like. I've been tying back hair and wiping snot – it's amazing."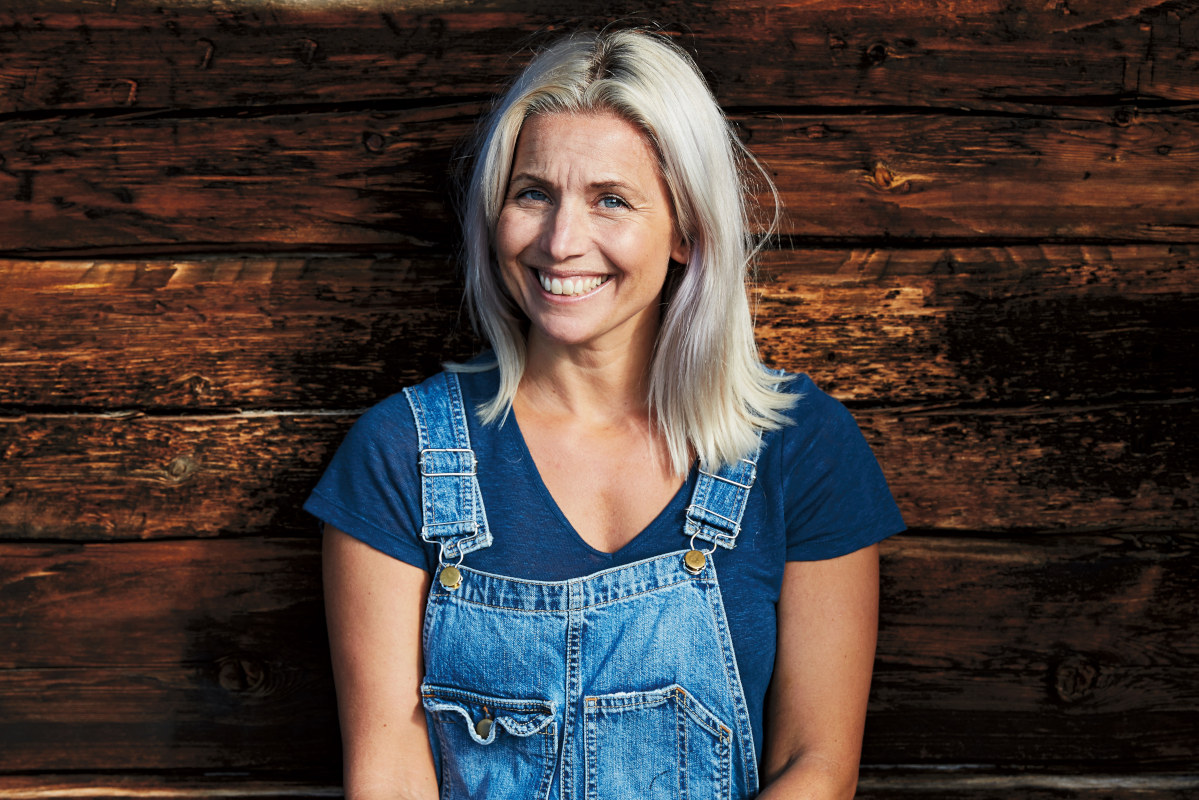 The creative potential of a blank sheet
Between Sveriges Yngsta Mästerkock and Hela Sverige Bakar ('All of Sweden Bakes'), Nordström makes no more than 25 TV shows a year – a very conscious decision, aiming to leave enough space for her to explore other creative projects. "I've had a dream for a long time, and we're finally getting there… I don't even really know what it is yet, but we've taken over these incredible premises, almost like a Pippi Longstocking house, in a beautiful location – there's graffiti and it's so creative. It's like a clean slate – I'll make cook books, but there's capacity for so much more. Whatever it ends up being, it's pure luxury to get to start with a blank sheet," Nordström enthuses, describing her work with the TV shows as the secure foundation that allows her to feel safe enough to embrace the uncertainty of the new project. But as a creative at heart, always full of ideas, she is aware that her work can sometimes be hard for others to fully understand. "My daughter once asked me, 'Mum, is your job to be a bit annoying?'," she laughs. "I guess I can be a bit like the irritating little sister – constantly keeping an eye on everything, pointing out that the oven isn't on yet, poking my nose in everywhere."
As a native of the county of Skåne, which belongs to Sweden but was previously part of Denmark, Nordström believes that the strengths of the different Scandinavian culinary cultures are more similar than most of us think. "We're incredibly good at making the most of very limited resources and local ingredients – think a really good but oh so simple pea soup, for instance. But what we in Sweden put on our smörgåsbord, in Denmark you'll find on the smørrebrød; it's the same thing, really," she says, licking her lips. "It doesn't need to be complicated. It's such a joy when you get the perfect 'kalops' [a traditional Swedish beef stew] with perfect beets and allspice. Delicious!" Or, as her trademark exclamation goes: 'jättegott'!
You'll find all Tina Nordström's cook books as well as recipes, news and collections she's collaborated on at www.tina.se.
Subscribe to Our Newsletter
Receive our monthly newsletter by email