Top ten Scandinavian films for a restful festive break
Text by Linnea Dunne | Press Photos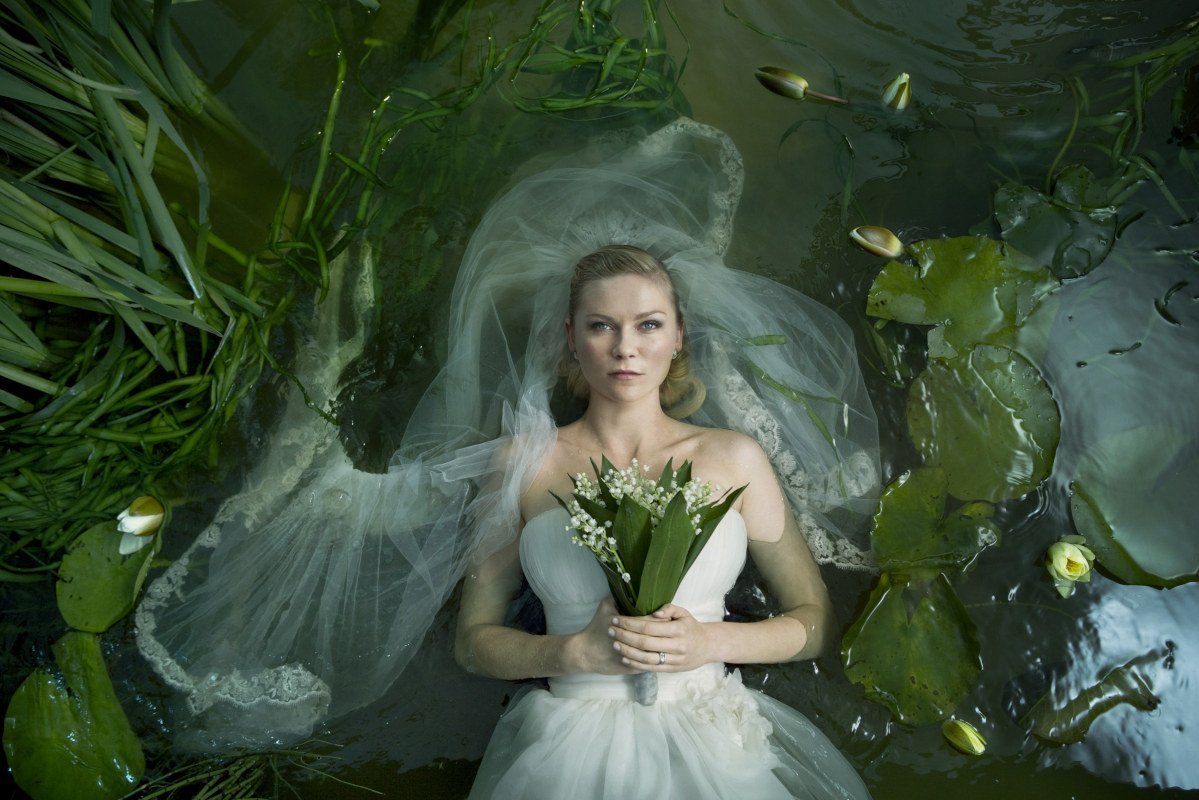 Fucking Åmål (Show Me Love)
Director Lukas Moodysson's mainstream breakthrough provides serious social commentary while being light, heart-warming and really funny. It follows teenager Agnes who struggles to make friends and falls hopelessly in love with the popular, traditionally beautiful Elin, and anyone familiar with small-town Sweden will relate to the scenes depicting boredom, friendship, parties and teenage struggles. Featuring a soundtrack that is somewhat of a guide to the Swedish music scene of the 1990s, Fucking Åmål went on to win countless awards at home and abroad, including numerous of the coveted Guldbagge national film awards.

Fucking Åmål
Dancer in the Dark
You don't need to be a fan of Björk to get behind this musical melodrama, but it probably helps. Playing an immigrant factory worker with a degenerative eye condition, Björk is behind the majority of the film soundtrack and also performs much of it. Anyone familiar with her earlier work will be able to imagine what a soundtrack composed by her and played out in a factory setting might sound like. Released to very mixed reviews, the film by Danish film legend Lars von Trier nonetheless went on to win a wide range of awards and accolades.

Dancer in the Dark
Tillsammans (Together)
Following in the footsteps of Fucking Åmål, Moodysson's Tillsammans didn't need to work very hard to become a huge hit. Depicting Sweden in the mid-1970s, the film follows two siblings and their different families and lifestyles, including a heartfelt yet tongue-in-cheek take on a socialist commune, complete with discussions about exactly what household chores are bourgeois and children taking turns to play Pinochet. Expect nudity, porridge metaphors, lesbian love and snowball fights.

Tillsammans
Antichrist
Antichrist is among Lars von Trier's later works, starring a-listers Willem Dafoe and Charlotte Gainsbourg. An experimental horror film, it was supposedly written while von Trier was hospitalised due to a severe depressive episode, and indeed, it is the first in the so-called Depression Trilogy. Featuring plenty of explicit and potentially disturbing or even triggering imagery, this film is von Trier at his darkest.

Antichrist
Låt den rätte komma in (Let the Right One In)
This 2008 Nordic horror drama follows a bullied 12-year-old who develops a friendship with a vampire girl. Set in a Stockholm suburb during the 1980s, the film presents a bleak aesthetic and dark themes, while at the same time drawing you in to the very heart of human relationships and love. The film received critical acclaim across the world and won numerous awards. Perfect for a dark winter's evening.

Låt den rätte komma in
Melancholia
The second instalment of von Trier's Depression Trilogy, Melancholia can certainly be said to be just as gloomy as Antichrist, but it is wonderfully beautiful and quirky too. Labelled ´a psychological science-fiction art film, the apocalyptic drama features a stunning performance by Kirsten Dunst and went on to win countless awards. Some hail Melancholia as von Trier's best-ever piece of work, which is saying a lot.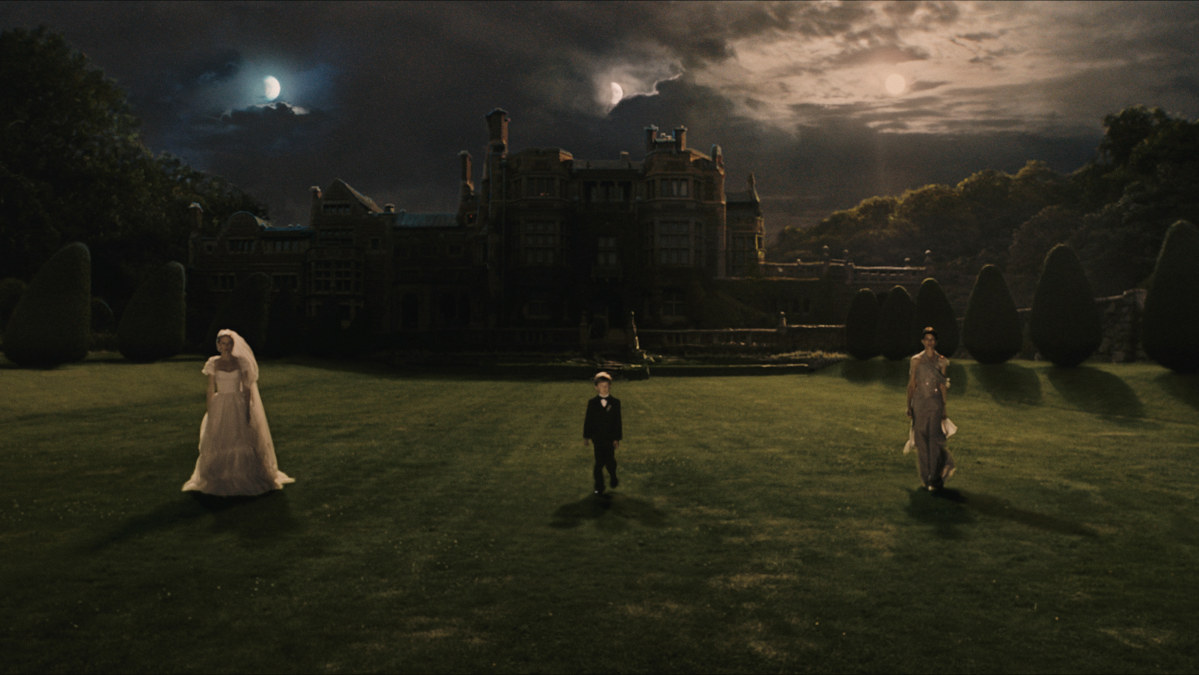 Melancholia
Män som hatar kvinnor (The Girl with the Dragon Tattoo)
You don't need to be a Scandophile to be familiar with the late Stieg Larsson's work, with the Millennium series having travelled far and wide in both book and film form. The Swedish version of the first instalment in the series – The Girl with the Dragon Tattoo – features captivating performances from both Noomi Rapace, as the aforementioned girl herself, and Michael Nyqvist, the reporter who becomes her friend, alongside beautifully raw footage of Stockholm with surroundings and dark stories surrounding the themes of power and patriarchy. An incredibly powerful film – but not for the faint-hearted.

Men som hatar kvinnor
Hodejegerne (Headhunters)
This 2011 action thriller is based on a Jo Nesbø novel by the same name, the first of his books to be adapted for the screen. Starring Aksel Hennie and Nikolaj Coster-Waldau among other well-known Nordic actors, it was a box-office success and went on to become the highest-grossing Norwegian film of all time. A somewhat less dark and harrowing experience than many of the other films on this list, but very much worth a watch.

Hodejegerne
Chernobyl
A bit of a wildcard on this list, Chernobyl is in fact not a film, but a mini-series. Considering how talked about it's been since it was released earlier this year, however, we felt it apt to include it. Johan Renck, the man behind the creation, is best known as the music video director behind an impressive list of music videos for artists including Madonna, Robyn, Kylie Minogue, Suede and The Libertines, but he has dabbled with feature-length films and other longer screen productions since 2008. Chernobyl, which details the 1986 disaster, features, among others, Stellan Skarsgård and Emily Watson, and is a must-watch for anyone who prides themselves on their knowledge of Scandinavian screen production.

Chernobyl
En ganske snill mann (A Somewhat Gentle Man)
With Stellan Skarsgård in the leading role, this Norwegian criminal comedy boasts all the charm of that pared-down minimalism we've come to know as the trademark of Nordic cinema. It's impossible not to love the weird and wonderful characters and chuckle at the sharp dialogue. En ganske snill mann makes for the perfect pick-me-up on the evening after one of Lars von Trier's more bleak and somber creations.

En ganske snill mann
Subscribe to Our Newsletter
Receive our monthly newsletter by email