ToppGolf
Text: Sunniva Davies-Rommetveit | Photos © Toppgolf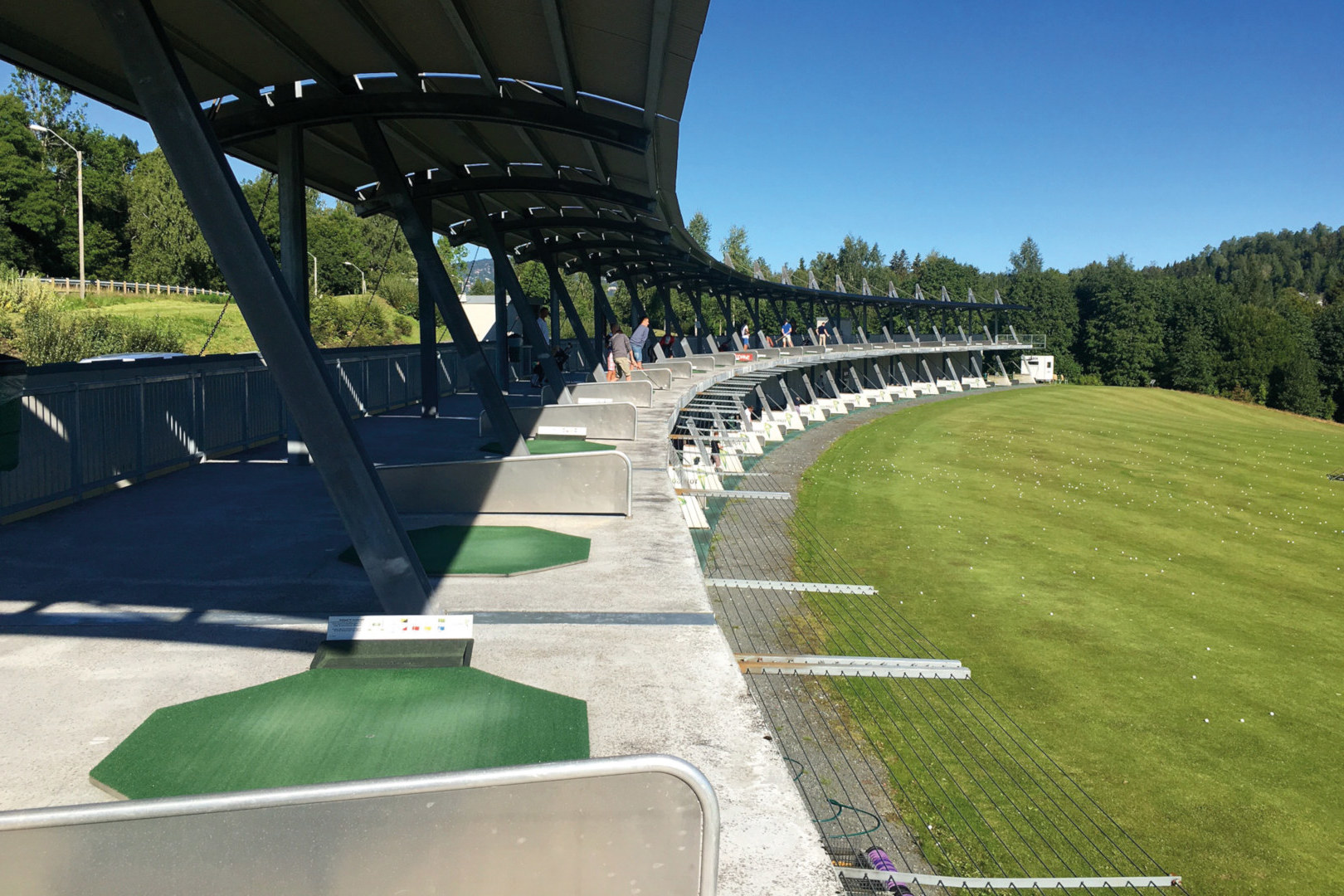 Norway's largest and most-visited year-round golf centre
T oppGolf is Norway's largest fitness centre for golfers of all levels, with a nine-hole outdoor golf course, Norway's largest driving range, and 12 top-of-the-range indoor golf simulators.
While for many, the very idea of golfing brings up connotations of summer outfits and warm weather, ToppGolf chief executive Thomas Amundsen points out that Norway has had its share of golfing champions. "From Suzann Pettersen, who was world number two in 2013, to emerging champion Viktor Hovland, Norway is definitely up there with the world's top golfers."
In a country with markedly fewer summer months than most competitive golfing nations, Amundsen credits such notable successes to the use of technology in centres like ToppGolf. As a result, golfers need not worry about a bit of snow – instead being able to opt for state-of-the-art full-swing golf simulators indoors.
Come rain, shine or snow
At ToppGolf, these simulators boast the latest E6Golf software, ensuring excellent image quality and accuracy, plus an enviable list of some of the world's most sought-after golf ranges. "In the height of winter, our golfers can still practise their game and choose to play on world-famous courses such as St Andrews and Pebble Beach," Amundsen explains.
Four out of ToppGolf's 12 simulators also have ION Performance Camera installations, which provide an overview of speed, clubhead angle, and ball track information. "This technology gives our golfers the highest accuracy, allowing them to shape each stroke just as they would do outdoors," Amundsen adds.
The innovation doesn't stop indoors, either. Outside of the centre, ToppGolf boasts Norway's largest driving range – with over 80 covered golf bays spread across two floors – bookable via a mobile app or at the centre. Target ranges are provided, with accurate distances measured from each tee, enabling every golfer to perfect their game in their own time and comfort.
Alongside a proactive committee, Amundsen has given ToppGolf a new offensive attitude – always looking for new opportunities to develop the centre further. "We now have a long-term plan over the next five years. This includes expanding our offering for all visitors, with more pro coaches as well as a new studio and academy opening soon."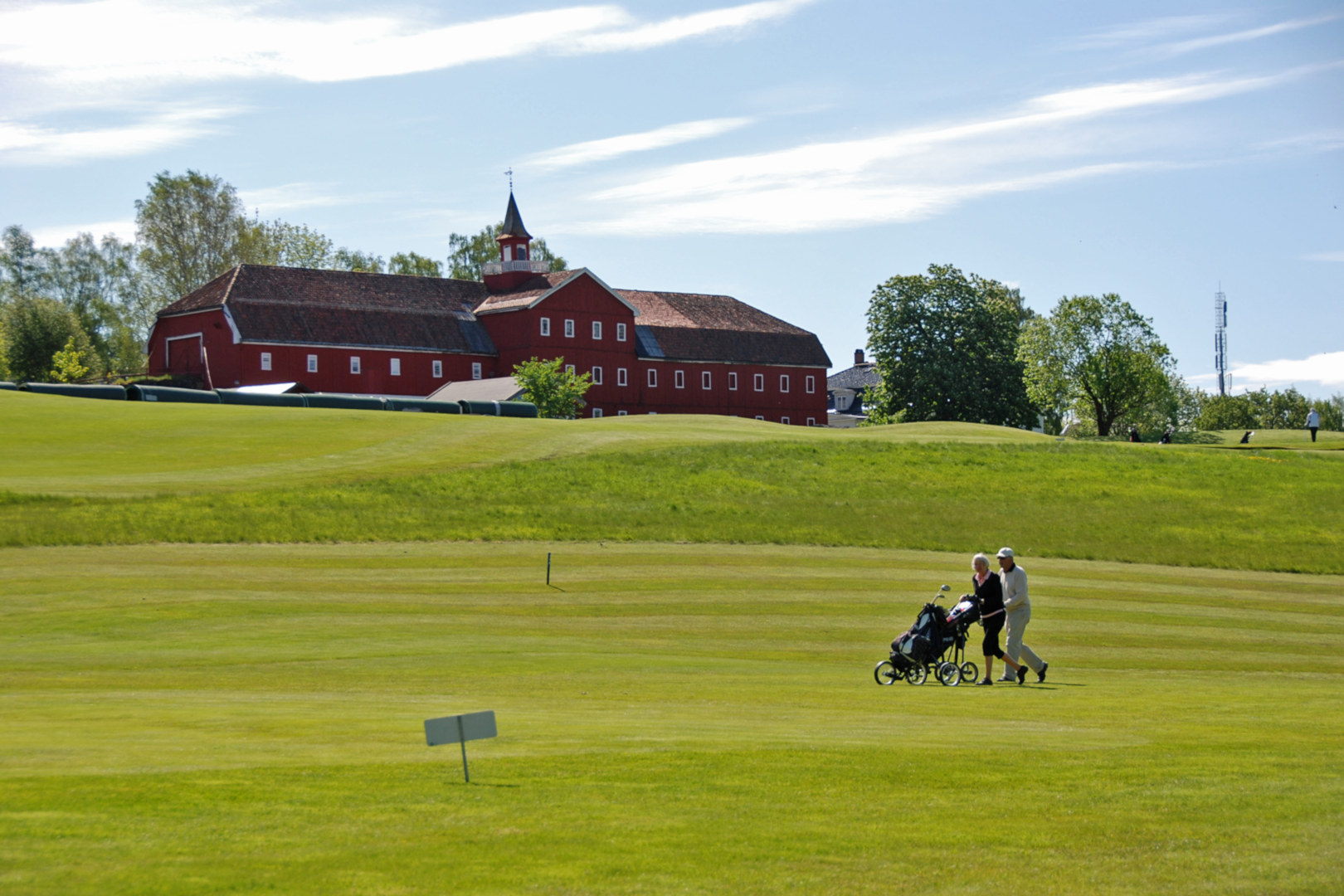 First-rate training
In order to play at Nordhaug Golf Club, the nine-hole outdoor course administered by ToppGolf, beginners must take an introductory course to get to grips with the basics. "This is a golf course that is suitable for everyone – from beginners to experts in the field," explains Amundsen. "We also have great offers for juniors aged ten to 18 to encourage uptake of the sport, while also providing group training for our retirees, who make up a very important part of the centre's core."
At the other end of the expertise scale, ToppGolf collaborates with Norges Golfforbund (the Norwegian Golfing Association) to develop some of Norway's best young golfing talent. The Norwegian national team and the association hold their meetings at ToppGolf, while the Norwegian Golf Federation, Team Norway Landslaget and Norges Toppidrettsgymnas all train at the centre. "This was the dream when we set up back in 1995, to be the hub of Norway's golfing scene," Amundsen explains. "We want to build even more on this reputation, so that we will always be the natural choice for golfing events in Norway." People also have the option of getting private golfing lessons with top professional trainers. One such trainer, for instance, Mark Davies, coached Norwegian professional golfer Espen Kofstad for five years.
Socialising while keeping fit
In addition to its impressive facilities, ToppGolf also invites its members to enjoy club evenings. "This is a chance for our members to enjoy our facilities together – to play golf while getting to know each other," Amundsen explains. "In many ways, socialising with others is a huge part of what makes ToppGolf so enjoyable for many."
The centre also caters for private parties and events year-round – from birthdays to conference days and weekends. "Guests really enjoy playing simulator golf and using our facilities, like our restaurant and cafe. This is often a completely new experience for many, they love the novelty of it," Amundsen explains.
ToppGolf offers golfers of all abilities – from total novice to professional – the chance to make the most of the Norwegian summer, while offering top-notch indoor training facilities when the weather gets colder. This, combined with great social events year-round, has cemented the centre's reputation as a brilliant place for all golfers. "We already have 100,000 visitors a year from far and wide," Amundsen says, adding: "We want to build on that, and evolve into becoming recognised as the best all-year golf training facility in northern Europe."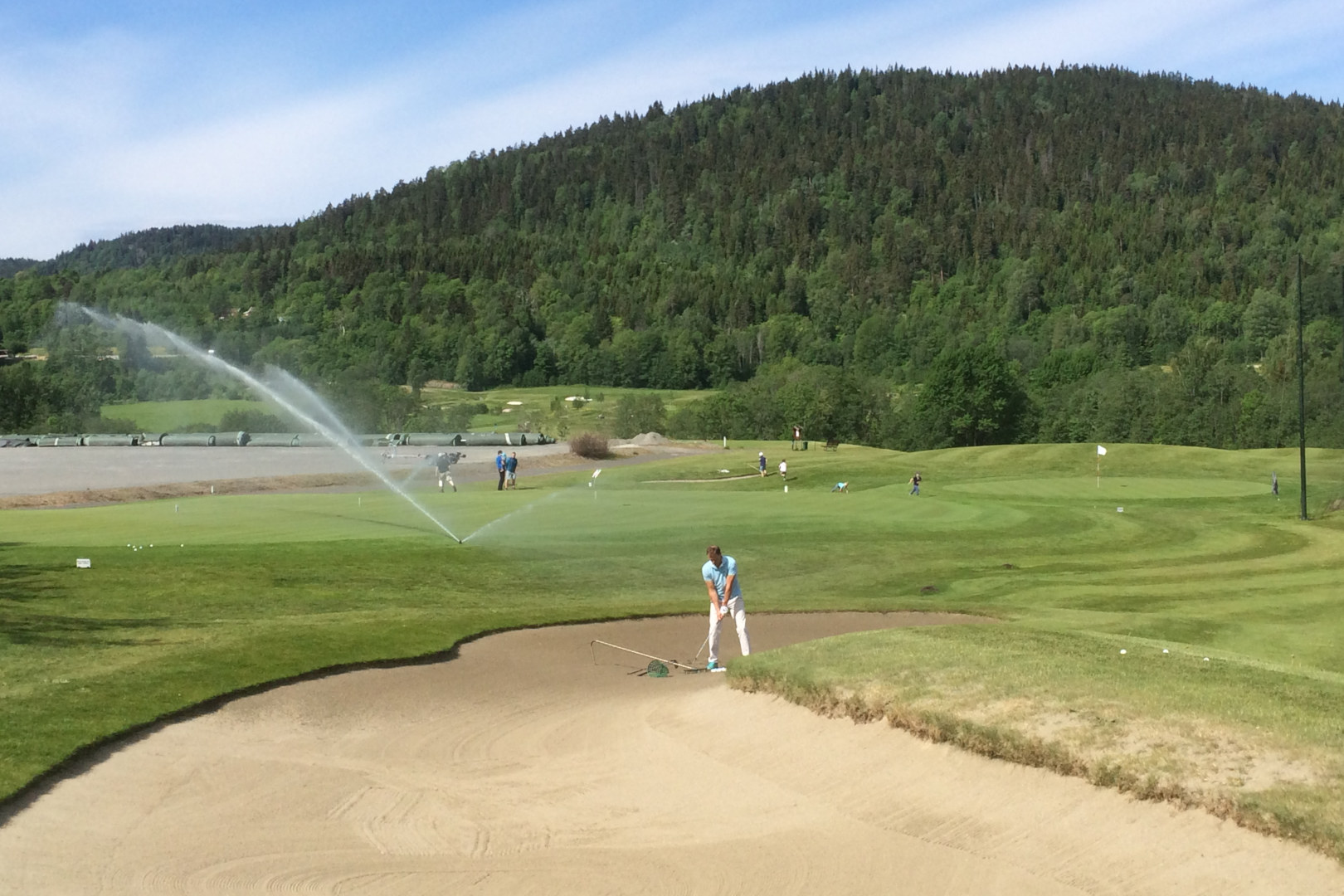 Subscribe to Our Newsletter
Receive our monthly newsletter by email