Trakt Forest Hotel: Tranquillity among the treetops
By Emma Rodin | Photos: Trakt Forest Hotel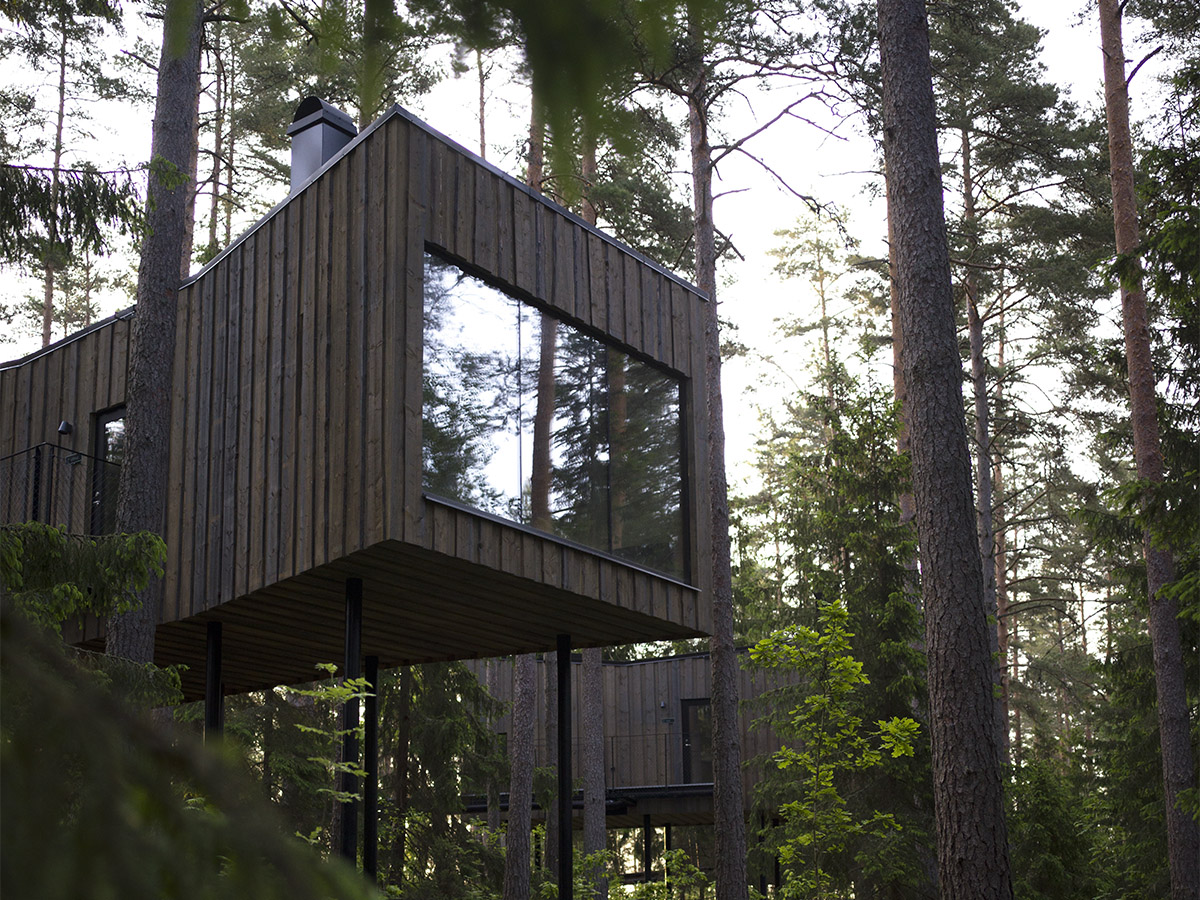 Step away from the hustle and bustle of day-to-day life with a detour to Trakt Forest Hotel. Nestled in the fairytale-like coniferous forests of Småland, this experiential venture, with its almost-floating forest suites, invites you to enjoy the silence and let your body relax.
Unlike any other hotels around, Trakt is a breath of fresh air on the Scandinavian hospitality scene. Launched in the summer of 2022, it is an extension of a family-owned farm located on the same lands, and its overall concept is about connecting with nature and celebrating local talent – combined with Scandinavian simplicity and luxury comforts.
It all comes together in a series of individual suites which are raised from the forest floor, with narrow paths leading to each one. "We wanted to provide an escape from the ordinary – somewhere people can come to recharge their batteries and perhaps regain some perspective, too," explains Sandra Sälleteg, co-founder of Trakt.
Designed by architect Gert Wingård to fit seamlessly into the woodland, the forest suites make a minimal impression between the trees, providing guests with unspoiled views of the surrounding wilderness and sky through large panoramic windows.
"We also have an ongoing partnership with students studying furniture design at Nässjö Träcentrum. They design pieces for our suites which is a great way of threading that local aspect into our offering," explains Sälleteg.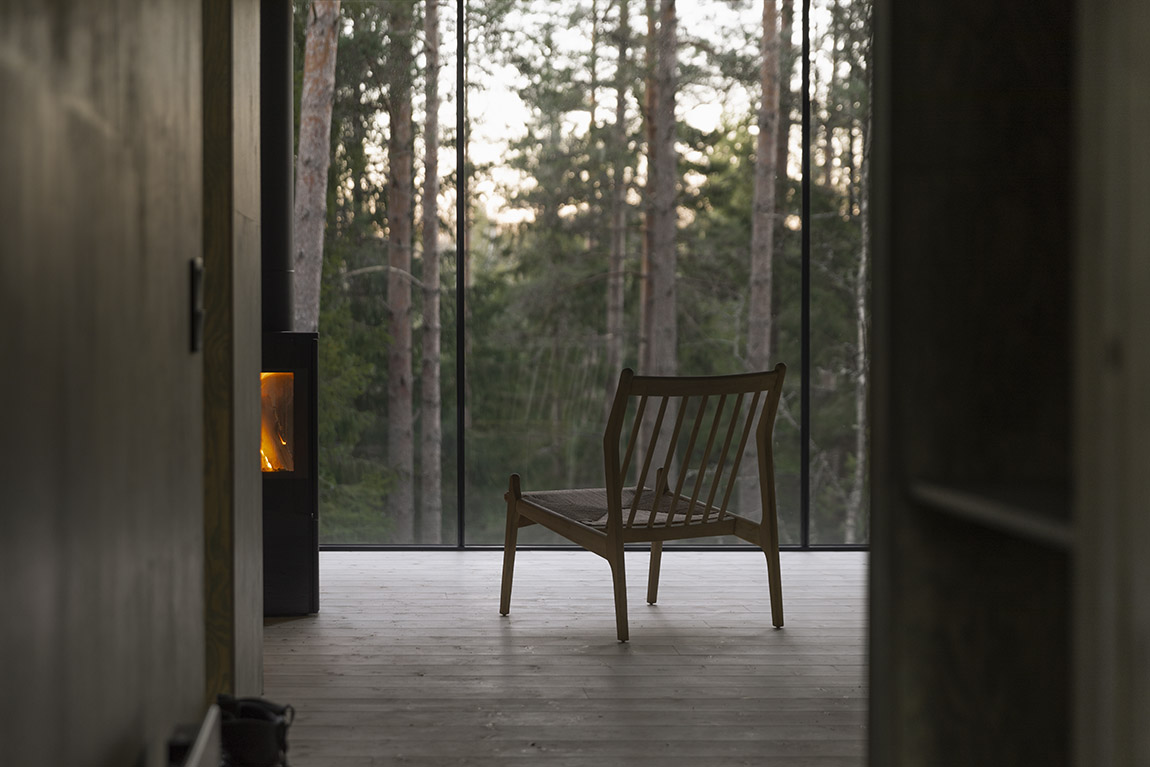 A place to eat
Trakt's main reception and kitchen can be found in the nearby log house, a short walk from the hotel suites. This building is the first thing you'll see when arriving at the hotel and is where all meals are served. However, guests are also welcome (and encouraged) to treat it as a place to just sit down and think.
"We cook seasonal food sourced from the farm, the forest, and the area surrounding us," says Sälleteg. We aim to make the most of everything nature has to offer without forgetting the rich traditions and history of the region, and we let the food take its time just as it should."
Business bonding in the great outdoors
This log house is also ideal for hosting team-building events and conferences away from the city. Companies can book space just for a day, for the opportunity to spend time outdoors, and perhaps build relationships over the open fire.
Speaking of the great outdoors, there is more to Trakt than just stunning accommodation. There are walking trails with numerous viewpoints and fishing spots in the nearby lake. The more adventurous can try the zipline hosted by the company Little Rock Lake, about an hour's drive away; an activity which is also great for conference guests.
Then, of course, there is the sauna and outdoor bathtub, where you can splash around under the stars. "This is a special experience that visitors like to rave about," explains Sälleteg.
"Imagine a cold winter's night where the only light comes from the moon and stars in the sky, and you're sitting in a hot bathtub just taking in the silence and atmosphere, knowing you're far away from the stress of society."
Drinks tastings
The Trakt team also offer two types of drinks tastings of locally produced, non-alcoholic drinks, either guided or not.
Going solo? Then you will get a backpack including the relevant drinks as well as some local snacks to pair with the beverages. And although a guide will present the tasting initially, you will be left to enjoy the drinks on your own, either at a beautiful place nearby or in your forest suite. Rest assured that you will get a map of the best drinking spots.
Trakt aims to offer guests a one-of-a-kind experience that smells, tastes and feels like Småland. For maximum value, Sälleteg recommends booking a two-night package to make sure there is enough time to enjoy everything on offer, with all your senses.
Web: www.traktforesthotel.com Instagram: @traktforest.hotel Facebook: Traktforesthotel
Subscribe to Our Newsletter
Receive our monthly newsletter by email