Truecaller: Your handset is in safe hands
By Emma Rodin | Photos: Truecaller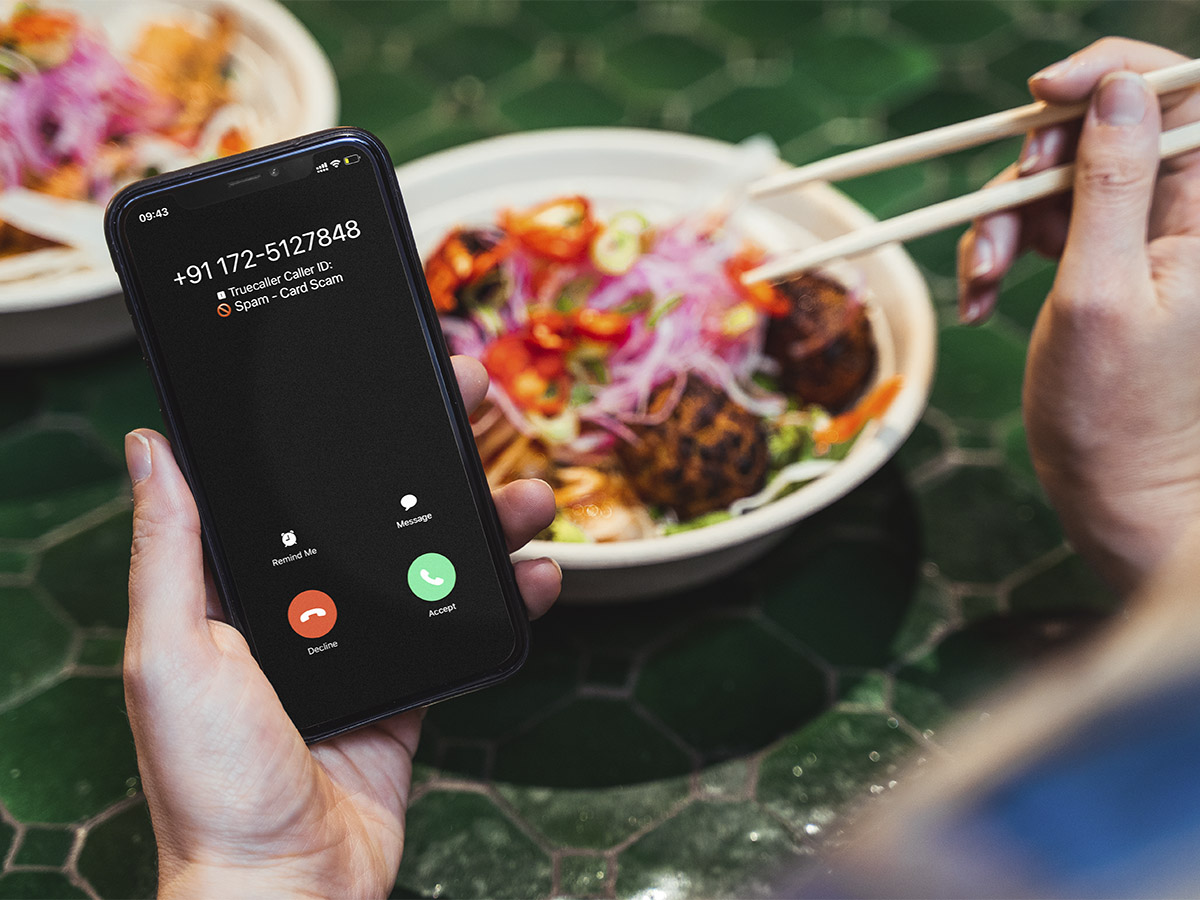 Remember when the phone used to ring and you didn't know who it was? Those days became a thing of the past thanks to Truecaller – widely regarded as the world's best caller ID and spam-blocking app. Now used by millions of people around the world, the app has also proved impactful in unexpected areas – such as protecting vulnerable women in need.
Rewind to the year 2009 and Truecaller is emerging on the world's tech scene from its native Sweden. Founded by engineering students Nami Zarringhalam and Alan Mamedi, the app was born from a shared desire and personal need to solve the issues around call identification, and to make communication safer and more efficient.
"Since we were both engineers, we just started coding the app, built several iterations and put it up on a tech forum. Within a few weeks we had over 10,000 downloads and that is when we knew this could be much bigger," explains co-founder Alan Mamedi.
Today, the app's global stats come in at impressive levels. 586 billion spam SMS and 184.5 billion spam calls were identified in 2021 alone. On top of that, 37.8 billion spam calls and 182 billion spam SMS were blocked.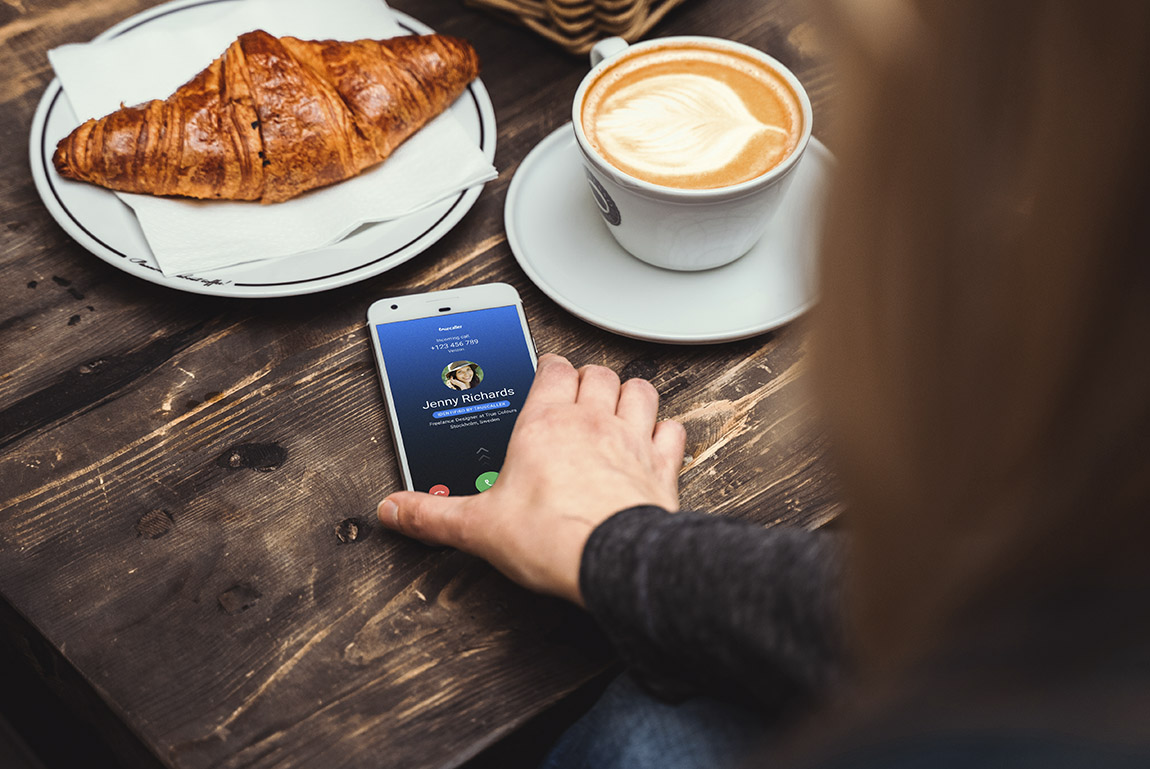 The true in Truecaller
To paint a better picture of Truecaller, Mamedi suggests thinking about when someone knocks on your door. "You need to know who it is before you open the door, right? Similarly, we believe that you have the right to know who is calling before you answer. We built this trust by identifying calls that you might want to take, warning you about spam, scams and potential frauds and correctly identifying businesses that may be reaching out to you for legitimate reasons," he says.
At its heart, Truecaller is a community-driven service and platform. Because, while its team work on developing the app itself, the real power of Truecaller comes from active reporting by users. The team has built advanced machine learning models that can analyse community reports, and identify calls with colours. Blue is a standard call, red is a spam/scam caller, while green and purple are used for verified businesses or priority calls. The collaboration and user reporting are key to Truecaller, making the service stronger and stronger, number by number.
Bags of benefits
Always with the consumer in mind, Truecaller helps users stay ahead of the game with popular blocking services such as Caller ID and Smart SMS. While the app is free to download, there are also Premium and Gold subscriptions that offer even more benefits – including zero ads and more advanced blocking features.
One such feature is Call Reason, which was one of the most requested features in 2020 from Truecaller users around the world. This extends the platform's Caller ID feature to help users send a note in their outgoing calls. This, in turn, helps to empower users by resulting in higher pick-up rates on outgoing calls, as the receiver is instantly informed of the reason for the call. And with Truecaller Business, brands can send a customised text before every call, which helps increase engagement with customers.
Not all heroes wear capes
Aside from being an intelligent spam blocking app, Truecaller has a part to play when it comes to fighting crime. "We like to work with governments, especially when it comes to citizen outreach. We can help whitelist important government numbers, help organisations that cater to women's safety, partner with ministries or departments on matters of national importance, help with training on cyber security, and even help bring criminals to book," explains Mamedi.
Indeed, many female Truecaller users trust the app to feel safer in their daily phone interactions. That is why the brand also runs regular campaigns for women's safety. For instance, #ItsNotOk is a campaign based on an initiative Truecaller took up four years ago to stand against the harassment of women over phone calls and messages.
Additionally, there's the Guardians app – the free, global personal safety app created by Truecaller. Guardians lets users choose their own guardians from their phone contacts and share their location with them in one simple tap. "Your guardians will be able to see your precise location, signal strength and battery life. They can navigate to you, call you or even send help from first responders if they are unable to arrive quickly," says Mamedi.
Coming full circle
In other news, Truecaller has just been announced as the new official sponsor of Stockholm's historic football club AIK from 2023. And although the partnership itself is something to celebrate, the real value lies in the opportunity to make a difference. "We share both vision and values with AIK and will work together on various community projects in Stockholm's suburbs. We might be a global brand, but we will never forget our roots," concludes Mamedi.
Web: www.truecaller.com Instagram: @truecaller
Subscribe to Our Newsletter
Receive our monthly newsletter by email