Varjola: Lakeside holidays under the open sky, all year round
By Ndéla Faye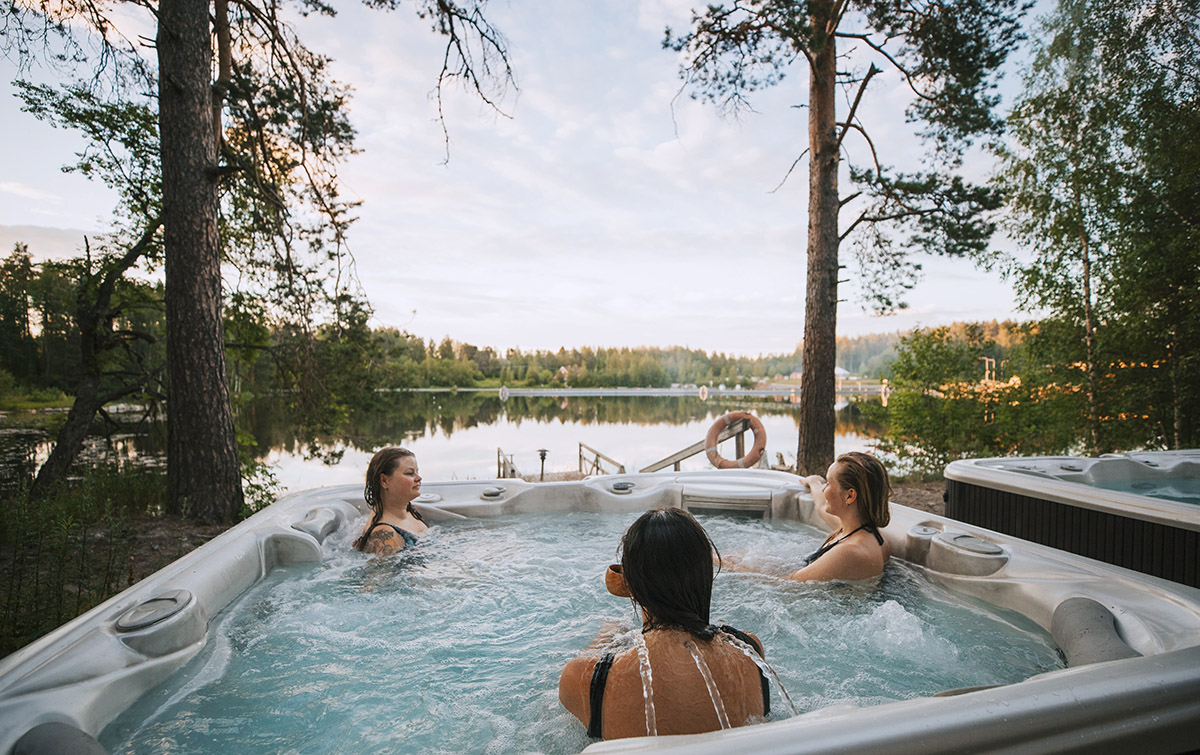 Varjola is a family-owned holiday resort in an idyllic countryside setting. Located in the heart of Finland's iconic Lakeland, Varjola has a number of holiday packages and experiences for families and couples alike to offer guests a memorable lakeside holiday.
"There is no shortage of activities and once-in-a-lifetime experiences throughout the year: foraging, fishing, family-friendly rafting, husky sledge rides and snowmobile safaris, to name a few. There is something for everyone here," says marketing and sales manager, Riikka Ruunaniemi. The holiday resort is located only 30 minutes from Jyväskylä city centre, and three and a half hours from Helsinki. "Even though we are located in the middle of the peaceful lake and river area of Finland, we are within easy reach of the city," Ruunaniemi adds.
There are a number of accommodation options available at the resort. The Lakeside Igloos invite guests to spend the night under the stars – from the comfort of a glass-roofed igloo; offering magnificent views of the surrounding nature and lakeside. There are also hotel-quality standard rooms and apartments available, also surrounded by nature – but within a few hundred metres from services.
During the winter, the resort's Barn restaurant serves Finnish cuisine made from fresh, locally-grown ingredients. "The Barn restaurant's indulgent countryside breakfast is a must-try," Ruunaniemi says. Varjola also has a summer restaurant: Bistro Sylvi – named after the third matron of Varjola, who appreciated good cooking and had a passion for picking berries and mushrooms from the forest. It is located in Varjola's old main house, and it's open from June to August each year, serving guests quality food in a stunning setting.
A traditional Finnish sauna experience
Finland has approximately three million saunas – that's one sauna per household – and visitors looking for a truly memorable experience must give the traditional Finnish smoke sauna a try. To maximise the lakeside relaxation, Varjola has a hot tub; and to cool off, guests can take a refreshing dip in the lake.
"Varjola is the ideal place for anyone looking to immerse themselves in Finnish culture, the beautiful surroundings and the clean Finnish forests and lakeside," Ruunaniemi concludes.
Web: www.varjola.com/en Facebook: Varjolaan
Subscribe to Our Newsletter
Receive our monthly newsletter by email