Viborg Animation Festival: A celebration of all things animated
By Trine Jensen-Martin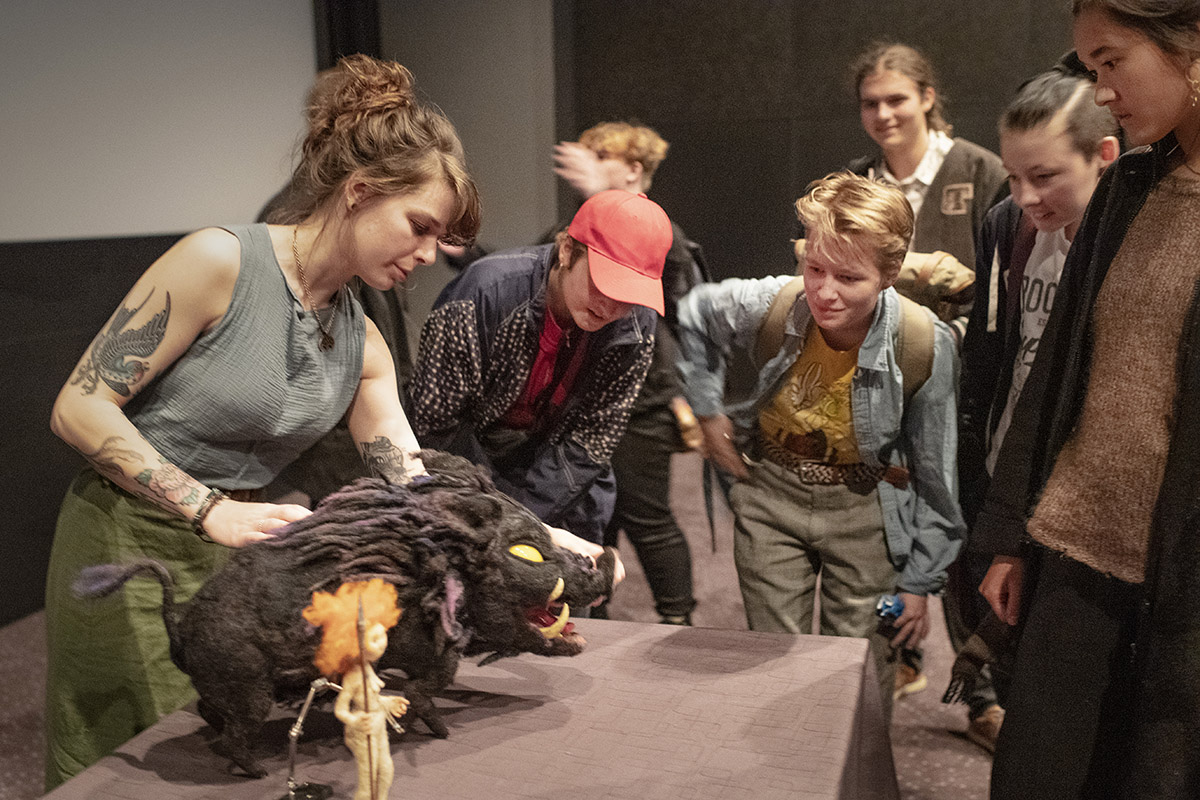 The only one of its kind in Denmark, Viborg Animation Festival (VAF) showcases the powers and possibilities of animation, truly bringing the imagined to life. With an exciting and inspiring programme, this year's festival promises to share just some of what can be accomplished with animation in all its many forms, nourishing and supporting up-and-coming talent in the process.
"Danish animation is developing at a rapid speed, and there are no limits to what we can create," explains festival director Jane Lyngbye Hvid Jensen. "And we want to show what we can achieve visually."
Viborg is one of UNESCO's creative cities, and its popular animation festival, VAF, is a fantastic opportunity for creative and media arts to exhibit local and global talent. The festival, now in its 11th year, celebrates all aspects of animation, from films, adverts, documentaries and infomercials, to music videos and games. The focus is on developing ideas and creativity, and VAF invites visitors to actively explore the entire universe of animation.
The power of animation
Thrice Oscar nominated film Flee by Jonas Pohler Rasmussen started its journey in Viborg in 2013, and its success is a wonderful illustration of how creativity is nurtured in Viborg. "We love to discover and support the development of ideas and talent," says Lyngbye Hvid Jensen. The focus on emerging artists is at the heart of the festival, and the original idea behind Flee was supported by ANIDOX, an initiative that focuses on merging animation and documentary film making.
The film is a beautiful example of the power of animation and how this medium can be used to tell erstwhile difficult and traumatic stories, possibly relieving some of the fear and stigma in the process of film making. The stories that can be explored through animation have the potential to be both powerful and truthful without feeling dangerous, perhaps because there is a sense of safety, anonymity and universality in the animated world. Here, imagination can be used to soothe, to explain and to educate, and the stories told can be fun or serious, fantastical or realistic all at the same time.
A four-track festival
This year, VAF takes place from 26 September to 2 October, presenting All Things Animated in the festival's four different categories – or tracks, as they call them: film, culture, industry and ANIMOK. The extensive film track is a celebration of all that animation can do in films and showcases outstanding short films and feature films from all over the world. The festival concludes with the exciting VAF awards, celebrating films and creators in seven different categories, each with a professional jury.
The culture track presents animation in the context of art, technology and games, with events ranging from the popular Game Expo to exhibitions with internationally renowned artists at Viborg Kunsthal, the local museum of art. The industry track concentrates on the core animation industry as well as its stakeholders, customers, and users of animation products. The attention is on customers and demand, and by tapping into diverse areas, like health care and architecture, the aim is to showcase the wide-ranging potential of animation.
ANIMOK is almost a festival within the festival, focusing on children's activities and offering a wealth of creative workshops and film events for schools, daycare institutions, children and families.
To the moon and back in seconds
The visual aspect of animation is important, and so are the stories. "We tell stories, both factual and fictitious narratives," Lyngbye Hvid Jensen says. "And right now, it feels more important than ever to help individuals and artists convey their ideas."
Pohler Rasmussen's protagonist may not have dared tell his story if in the spotlight, but animation has enabled him to share an incredible and harrowing journey. The freedom and the opportunities allow for many more important stories to be told, which has the power to open both our minds and our world.
And animation truly is a gamechanger in how we tell stories. '"You can fly to the moon and back in one second," says Lyngbye Hvid Jensen, which sums up the endless possibilities. And right now, the Danish animation scene is booming, and Viborg breeds both creativity and talent. "We are particularly good at telling stories and want to share the joy of film, and the joy of storytelling and the visual story," says Lyngbye Hvid Jensen. "We focus on conveying animation both as art and as a craft."
VAF aims to tell the story behind the story, and to show what animation can do, now and tomorrow. It does both with aplomb, and this year's festival is sure to be inspiring, eye-opening and exciting, sharing the powers and possibilities of animation with us all.
Explore creativity and animation in Viborg: Viborg UNESCO Creative City – Media Arts: en.unesco.org/creative-cities/viborg The Animation Workshop / VIA University College: animationworkshop.via.dk Viborg Visuals & Arsenalet – Creative Industry Cluster: www.arsenalet.dk Web: www.animationsfestival.dk Facebook: Viborg Animation Festival Instagram: @viborganimationfestival
Subscribe to Our Newsletter
Receive our monthly newsletter by email