We are the heroes of our time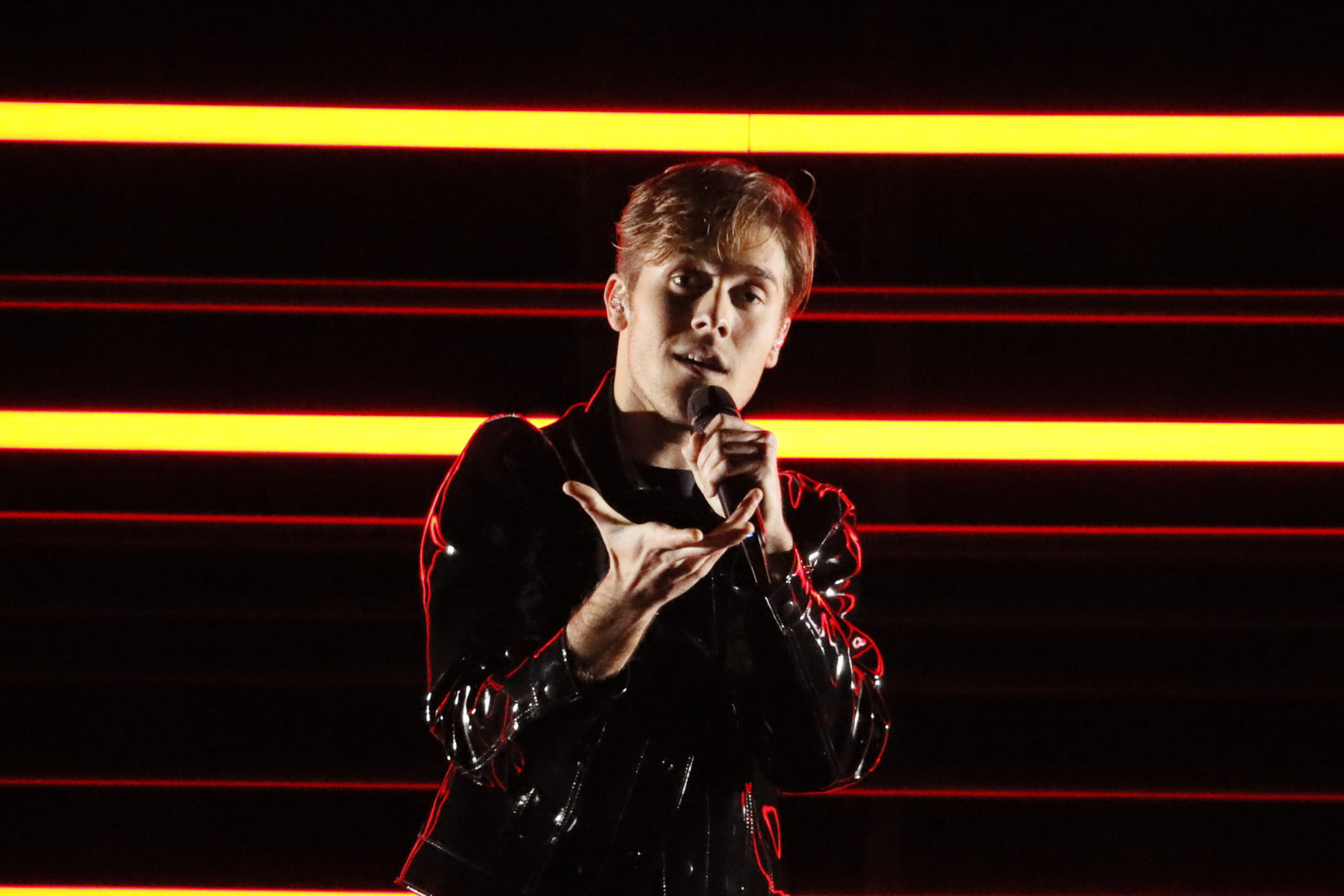 The Eurovision Song Contest has wrapped up for another year, and once again, the Nordic nations have featured high up on the final scoreboard. And while it was Israel who got the win (congratulations on Netta!), once again the Nordic nations featured high up on the final scoreboard, with both Sweden and Denmark gaining a top-ten finish, and Norway and Finland turning in two of the most memorable performances of the night. In fact, in the last ten years, Scandinavia has been responsible for four of the contest's ten wins – an impressive track-record for the northern territory in a competition that sees up to 43 different countries from all over Europe (and beyond, hello Australia!) compete for that coveted win. So what is it that makes the Nordic nations so good at the game? Scan Magazine spoke to some of the artists and songwriters behind the champion songs, to get to the bottom of it.
The most recent Scandinavian win came in 2015, when Sweden won with Heroes, performed by Måns Zelmerlöw. The song went on to become a big hit in most of Europe, including the UK, and one of the song's writers, Linnea Deb, was also behind the Finnish entry to the 2018 contest earlier this month – the big fan favourite, Monsters, performed by Saara Aalto. "I believe that Sweden is well known for its pop music in general. We have music in school, music schools that aren't expensive, and maybe there really is something in the water," Linnea says with a wink, and continues: "That goes for our neighbour countries too, I guess. There is a studio in almost every basement."
Perhaps the most iconic Eurovision song of our generation is Euphoria by Loreen – another Swedish winner, from 2012. The song's writer and producer, Peter Boström, believes that we can go way back when trying to pinpoint why Scandinavia gets it so right, in terms of pop: "I think the Nordic countries have an edge over many other nations in the Eurovision because of the strong legacy of our traditional folk music. I guess we have the simple melodies in our blood."
Loreen herself puts it less down to melodies in her blood, and more down to the very real chill that she feels in her blood. "I don't know if it's because it's so cold in Sweden that people don't have anything else to do really, but to sit in the studio and write. We can't go to the beach, let's write. We can't do this, let's write. Everything is closed at six, let's write," she says. "But I'm happy that there are so many great writers and producers that still create so much nice music that is so global and which everyone can enjoy."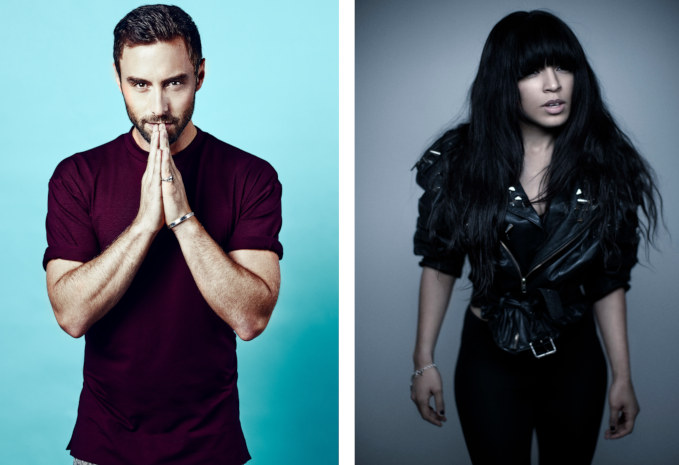 :LEFT: MÅNS ZELMERLÖW WON EUROVISION FOR SWEDEN IN 2015 WITH HEROES, PHOTO: JOAKIM REIMER, RIGHT: LOREEN WON EUROVISION FOR SWEDEN IN 2012 WITH EUPHORIA. PHOTO: VALTER FRANK
A certain sound and tune
After Loreen's win for Sweden in 2012, the contest was held in Malmö the following May. And thanks to yet another Scandinavian win that year, the contest did not have very far to travel in 2014, crossing the bridge to Copenhagen, after Emmelie De Forest's win for her native Denmark, with Only Teardrops. "I don't know what it is," says Emmelie, when attempting to explain it. "I just think that there are a lot of great artists in Scandinavia. It's a mysterious, Nordic thing. I think that in Scandinavia, we appreciate a certain sound and tune."
A certain sound and tune is all very well, but these days at Eurovision, it is more important than ever to execute those two elements correctly in the staging of the song. If you watched this year's contest earlier in the month, no doubt you will have noticed one performance in particular. Dance You Off was the Swedish entry, performed and co-written by Benjamin Ingrosso. The song brought to the contest a performance that looked more like an expensive music video. And when asked why the northern nations always do so well in the Eurovision, Ingrosso tells Scan Magazine that the Nordics understand the performance element better than most. "My guess is because they think very familiarly and they make a show that should work for everyone, no matter the the age. That they think about the whole picture, with the performance, the music and the show."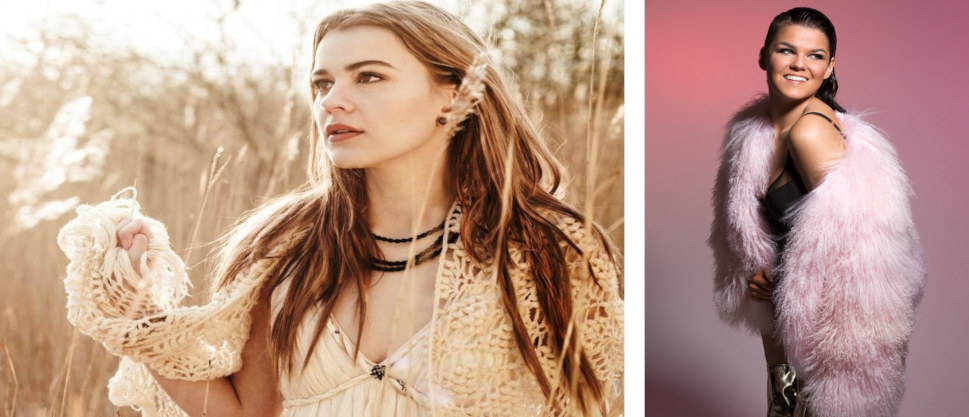 LEFT: EMMELIE DE FOREST WON EUROVISION FOR DENMARK IN 2013 WITH ONLY TEARDROPS, PRESS PHOTO, RIGHT: SAARA AALTO PERFORMING MONSTERS FOR FINLAND IN 2018'S CONTEST, PHOTO: VILLE PAASIMAA
Could it be that Nordic writers and artists are actually already thinking of how to win the Eurovision when they are creating songs and crafting the staging concepts? Ingrosso is coy: "No, not at all. I just thought I wanted to put on the best show I could possibly do." Linnea Deb agrees with that sentiment, recalling when she wrote Heroes: "We just wanted to do what we thought would be a great song. I think we were fortunate enough to have had made a song that was very current with an exciting build-up and huge chorus that fitted just great that year. And of course, Måns is an extremely professional artist that I think people liked and felt secure with." Euphoria's producer, Peter Boström, looks at it another way: "2012 was a year when people wanted something different, yet modern, so one could say that the Eurovision took Euphoria into consideration and not the other way around."
With Sweden having just delivered their seventh finish in the top five of the scoreboard in the last eight years, it is not surprising that other nations across Europe have already started turning to them for assistance. Five Swedish songwriters were behind the Cypriot entry this year, Fuego, and its staging was directed and choreographed by a Swedish team (Australia and Bulgaria hired the same team too). If you watched the show, you will remember Fuego, which finished runner-up behind the Israeli entry. A fierce diva performance of a song that is going to receive heavy rotation around the continent this summer. And so at next year's contest, the fun part will not be waiting for the Nordic entries, it will be checking to see which other countries have gone and hired themselves a bit of that Nordic know-how too!
TEXT: KARL BATTERBEE | TOP-IMAGES © ANDRES PUTTING
Subscribe to Our Newsletter
Receive our monthly newsletter by email