We Love This – January 2022
By Lena Hunter | Press photos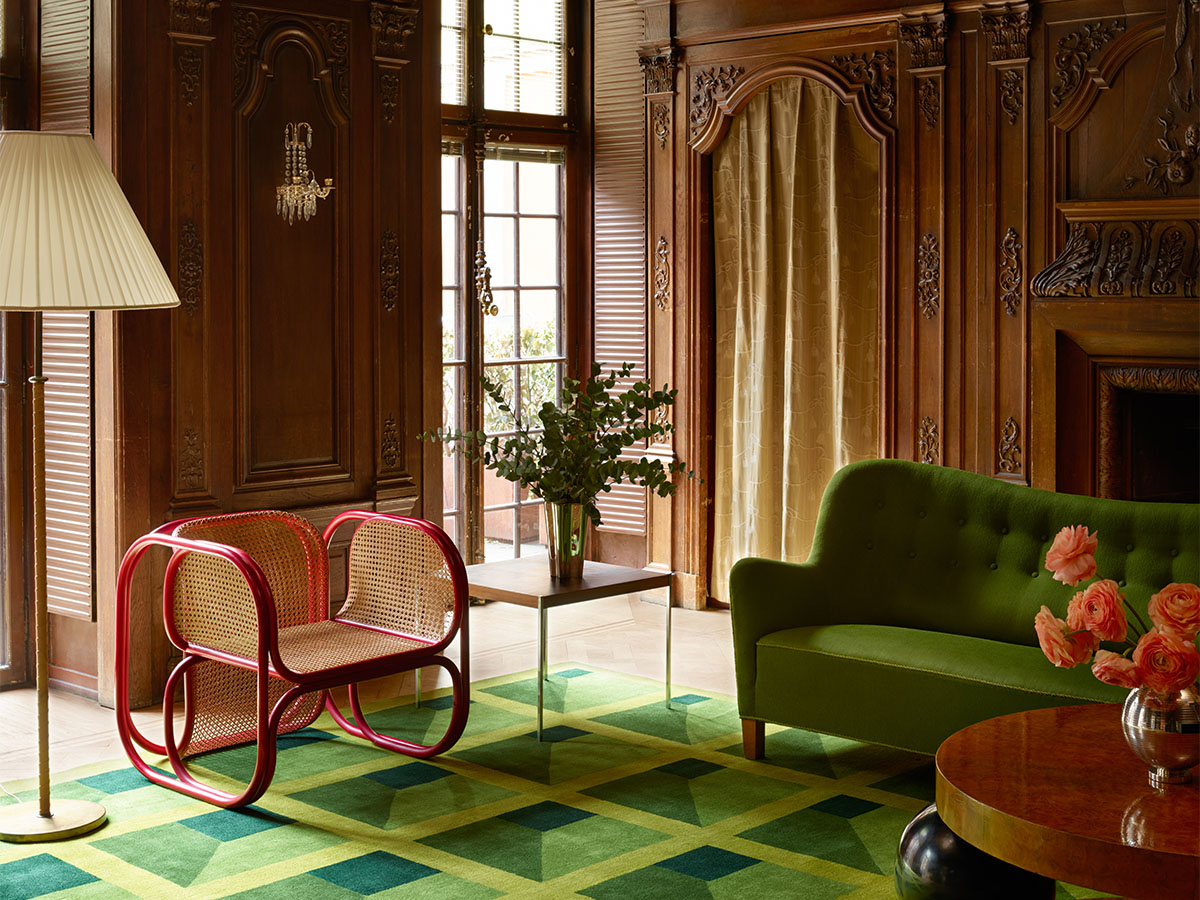 After December's heady festive climax, January can feel a little drab. Yet, the New Year often ushers in a sense of rebirth and renewed focus. With the burgeoning work-from-home trend showing no sign of relenting, kill two birds with one stone by introducing some brightly coloured feng-shui. These five visual treats are guaranteed to energise your home and boost your mood.
The Garden Maze Rug
Artist duo Campbell-Rey has teamed up with Nordic Knots on an exquisite range of distinctive, art-inspired rugs. Blending Art Deco with Gustavian style (the Swedish 18th-century take on French Neoclassicism), the patterns riff on motifs like the wreath, the folded ribbon, and heritage garden design. Garden Maze, with its lush, green tones and geometric shadows, pays homage to the formal hedged gardens of Russell Page. Each is handmade and knotted by artisans in northern India, using New Zealand wool.
Garden Maze Plush Wool Rug, €695
The Verso Table Vase
Reminiscent of the classic shapes of Grecian pottery, Ferm Living's Verso Table Vase has an irregular, feminine form with abstract, artfully curved handles to add a modern twist. In bright blue, Verso is a playful, timeless objet d'art. Fill with your favourite flora or let it be a statement all on its own.
Verso Table Vase in bright blue, €99
The PH5 Pendant Lamp
Louis Poulsen is the undisputed king of Scandi lighting. To celebrate the 60th birthday of one of its original icons – the PH5 pendant, created by the visionary Poul Henningsen – the design has been launched in a new range of bright, contemporary colours. Dubbed Nuances of Orange, this warm-toned statement fixture is an instant facelift for the home. Other colours include rose, rich blue, red, and pastel green.
PH5 Pendant, Nuances of Orange, €845
The Vipp Heritage Bin
Storied Danish design house Vipp was founded in 1939, when young metal worker Holger Nielsen designed a durable, elegant bin for his wife Marie's hair salon. 80 years later, the Heritage Bin is a permanent fixture in Danish homes. Inspired by Nielsen's beloved American vintage car, this limited-edition version sports an identical light-blue hue and soft lines that will brighten any kitchen corner, salon, studio or office. Classic black, white and green are also available.
Vipp15 Heritage Bin, 14l, €400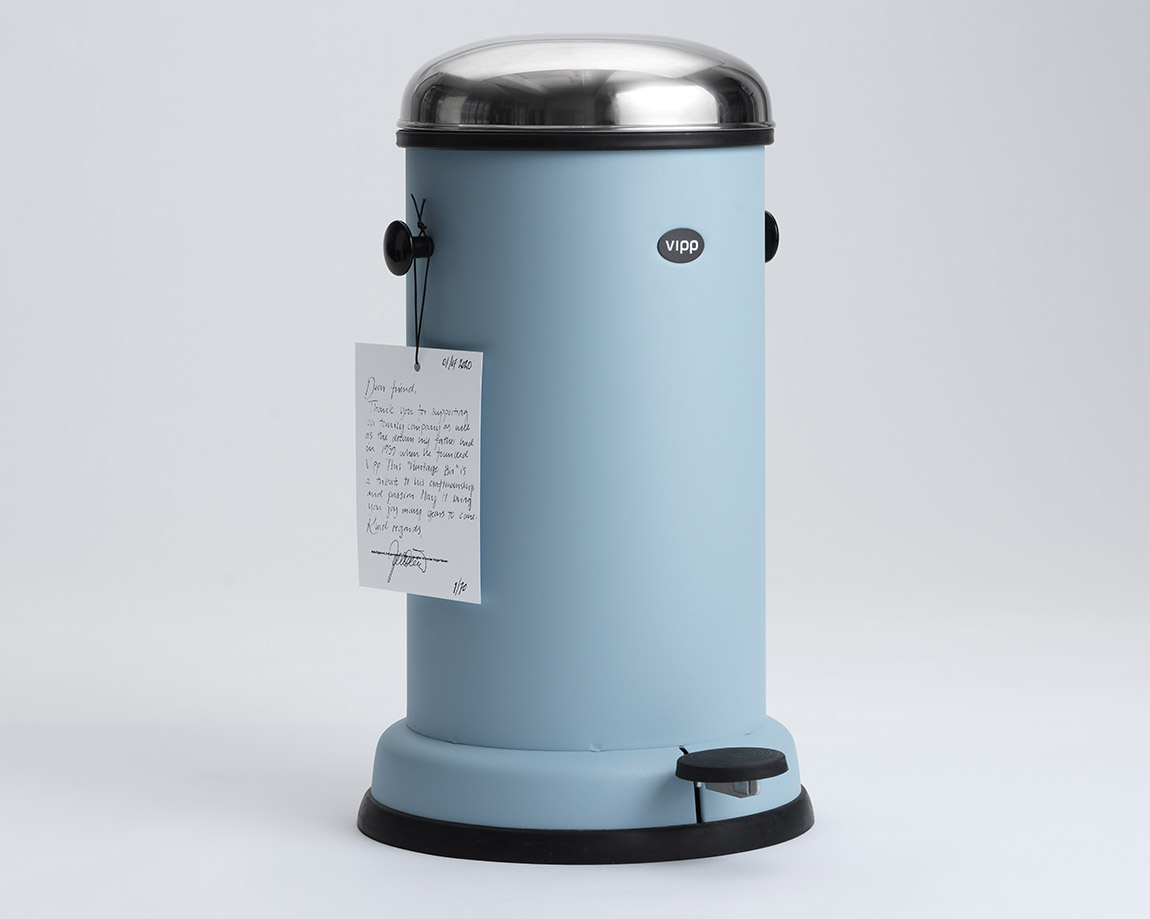 The Lima Throw
Silkeborg Uldspinderi's candy-bright luxury throws are woven from pure baby alpaca wool at an artisanal countryside studio in the centre of Jylland, Denmark. Textiles are perhaps the simplest way to introduce a splash of personality to a room, and the stylish Lima throw in blood-red strikes a bold visual note, drawing the eye while maintaining an interior's atmosphere of softness and security.
Lima Throw, Blood Red, €214.99
Subscribe to Our Newsletter
Receive our monthly newsletter by email