29|2 Aurland: Slow living and slow adventures among the fjords of Norway
By Maria Vole | Photos: 29|2 Aurland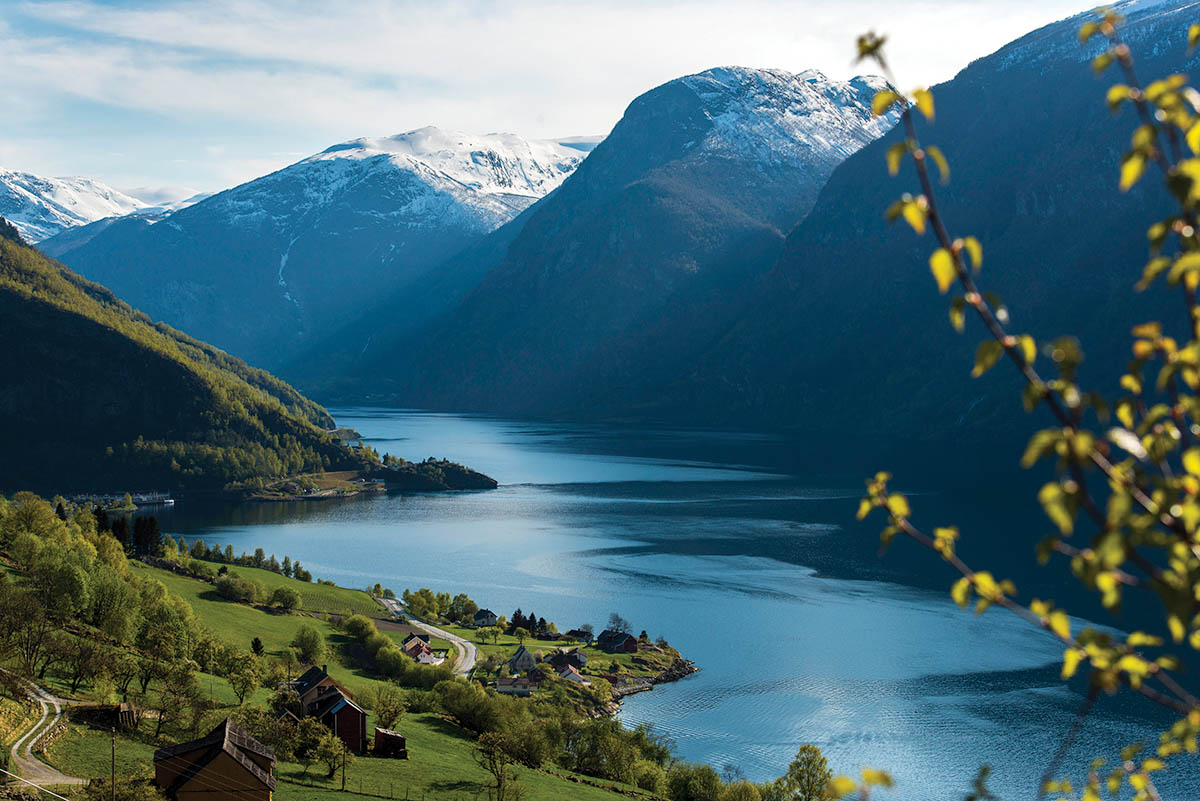 29|2 Aurland is a boutique hotel located in the picturesque Aurland in the heart of the fjord country, among the splendour of unspoilt nature. The family-run lodge has a unique and interesting history and offers a warm and welcoming home away from home for travellers.
29|2 Aurland is a true gem, located in a green valley beside the beautiful Aurland River, with cascading waterfalls and stunning mountains surrounding the historic farm. The owners, husband-and-wife team Bjørn and Tone Rønning Vike, offer an authentic Norwegian welcome within this beautifully decorated lodge, which is also their family home. Once a family farm, the spot has been lovingly converted into a collection of lodges where travellers can enjoy their perfect Scandinavian slow adventure. This is traditional living, in modern style.
Tone and Bjørn used to live in the city but left to pursue their dream: to offer a boutique hotel experience set in a picturesque spot close to home. They sought a simpler life, closer to nature, and to create their own beautiful, quiet little corner of the world where travellers could come to experience a little piece of Norway – and with sustainability at the heart of it. "We want to show people that it's possible to make a living from sustainable tourism," Tone says.
The couple set about converting the farmstead buildings with love and care into an excellent, modern boutique hotel, while retaining plenty of nods to history and the past. Tone, who has a keen interest in interior decoration, and Bjorn, a craft builder, combined traditional furnishings with modern style for a unique, homely décor. The rooms at the lodge have all been designed individually with the help of acclaimed Norwegian interior designer Gunvor Røkholt. The result is ten well-presented rooms and suites where traditional and contemporary Nordic styles are moulded together for a unique look. The rooms offered at the lodge range from cosy rooms in the Fish House to airy suites in the Goat Barn.
The historic Aurland farm has provided food and hospitality to travellers and anglers since the Viking era. There's plenty of history and culture to explore in the surrounding areas – in fact, the building called The Fish House is one of the oldest buildings in Aurland, dating back to the early 18th century. According to Tone and Bjørn, who are well-travelled, interacting with people from different cultures is key. "We believe tourism is about cultural exchange," Tone says. A stay at 29|2 Aurland involves both meeting your committed and passionate hosts and enjoying the charming local area and majestic scenery of fjord Norway.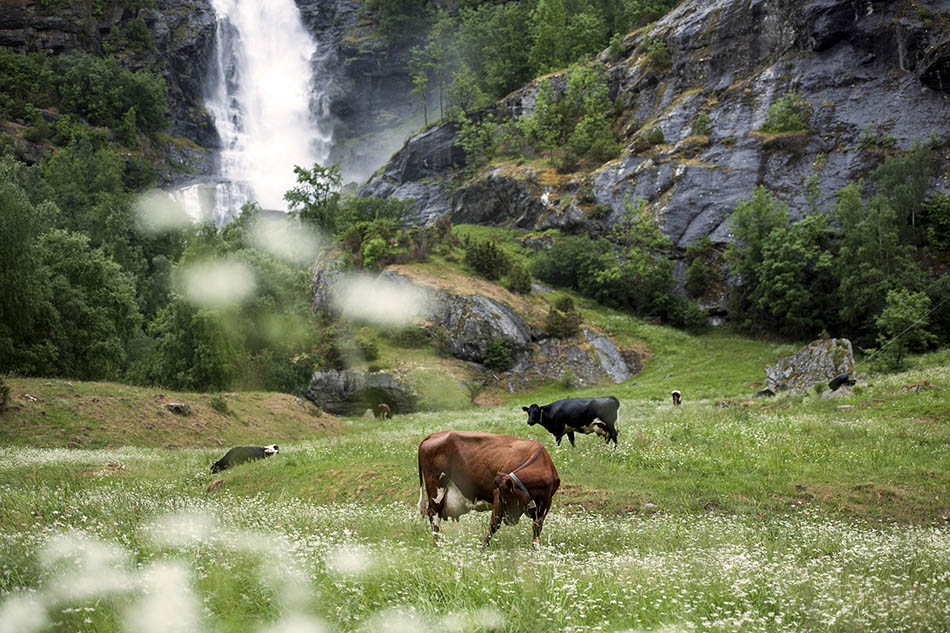 Green tourism in beautiful surroundings
Environmentally friendly tourism is a major focus of the husband-and-wife team, and this is the base of everything they do at the farm. "We operate within the UNESCO-listed West-Norwegian Fjordlandscape, and we'd like to be a beacon within sustainable tourism," Tone says. Before the move to the heart of rural Norway, Tone was a journalist for national newspapers and wrote a documentary focusing on pollution in fjord Norway. The pair foster green tourism in every aspect of their business: they use ingredients sourced from their kitchen garden and from the ecological agricultural school next door for their cooking, offer free bicycles to guests to limit car use, enforce a minimum stay of two nights and support local businesses. At 29|2 Aurland, you can expect seasonal homemade food based on organic, locally sourced ingredients. Food is served in the Smokehouse, which has been converted from a traditional smoke house where fish would be preserved to a rustic dining room featuring long communal benches, wood interiors and sheepskin blankets.
With easy access to the charming towns of Aurland and Flåm, near the Flåmsbana, which Lonely Planet ranks as one of the most beautiful train journeys in the world, the lodge is ideally situated. 29|2 Aurland works with several bespoke and high-end international operators, offering tailor-made journeys and experiences in the heart of Norway. Custom tours are designed to suit the guests' individual interests and needs, enabling them to experience the many natural wonders nearby, such as visits to World Heritage sites, slow-adventure activities, fly fishing on the famous Aurland River, hikes to the stunning Stegastein lookout point and down the Aurland valley, which is ranked among the ten most beautiful walking routes in Norway, and much more.
Any city-dwellers looking to slow down and reconnect with nature will find this picturesque spot ideal for their holiday. 29|2 Aurland is the perfect place for those looking to venture off the beaten track and immerse themselves in the beautiful nature and slow living of fjord Norway.

Web: www.292aurland.com Facebook: 292aurland Instagram: @292aurland
Subscribe to Our Newsletter
Receive our monthly newsletter by email