A heritage like no other: Laponia's Saami culture and majestic wilderness
By Nina Bressler | Photos: Carl-Johan Utsi / Laponiatjuottjudus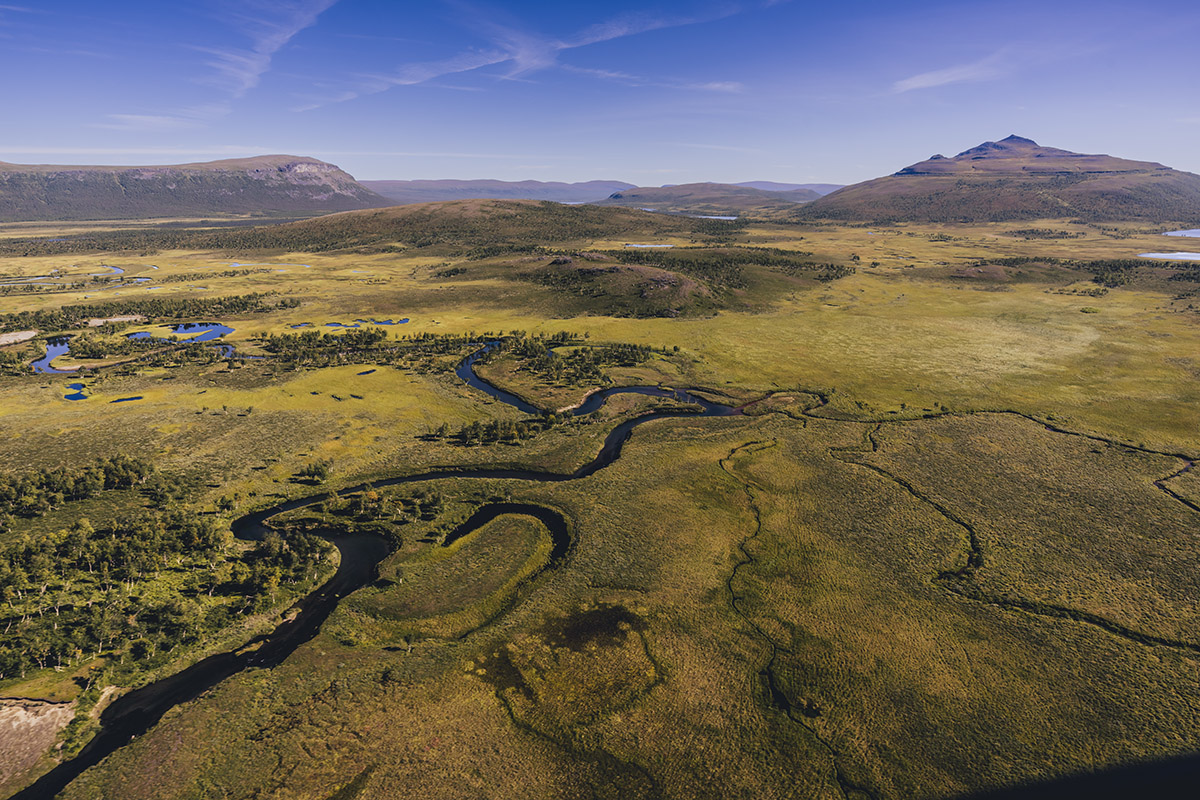 There are a total of 1,154 UNESCO World Heritage Sites in the world, and Laponia in northern Sweden is one of them. It was recognised in 1996 for its natural wonders and local Saami cultural heritage, and the designation allows it to be protected and preserved for future generations to come, making it the ultimate destination for a remarkable winter experience.
The snowfall begins around October and doesn't thaw until May, leaving many months for winter enthusiasts to discover the full extent of this region. The landscape is astounding, consisting of high mountain peaks, deep valleys, winding rivers and primeval forests – a rare element not just in Sweden, but anywhere in the world. There are nature reserves and four national parks in the region, with walking trails for the experienced as well as the inexperienced nature lover. Naturum, a visitors' centre focusing on the nature and traditions in Laponia, is the perfect gateway into the area.
The Saami culture permeates the landscape, and their traditions are kept alive by Saami communities living there today. Reindeer play a prominent role in their everyday life, both as a cultural focus and as a way of maintaining the unique nature. In the regional administration of Laponia, the Saami community has a prominent seat at the table, meaning that the rights of the indigenous people are distinctly preserved and never overlooked by an external governing body.
"We believe that there is an intrinsic connection between nature, human and animals. The landscape is a breathing, living thing, as animated as the creatures inhabiting it. We work tirelessly to preserve this unique area and to help people access it in better ways," says Åsa Nordin, head of the Laponia organisation, Laponiatjuottjudus.
Head of communications Carl-Johan Utsi continues: "The untouched nature, the stillness inside a forest thousands of years old, the silence of a snow-covered landscape while the northern lights gleam above your head – it is something you need to experience first-hand. Whether delving into it on your own or with an experienced guide at hand, the experience of Laponia is one that will stay with you forever."
Web: www.laponia.nu Instagram: @laponiatjuottjudus
Subscribe to Our Newsletter
Receive our monthly newsletter by email