A winter getaway in Kongsvinger
By Synne Johnsson | Photos: Visit Kongsvingerregionen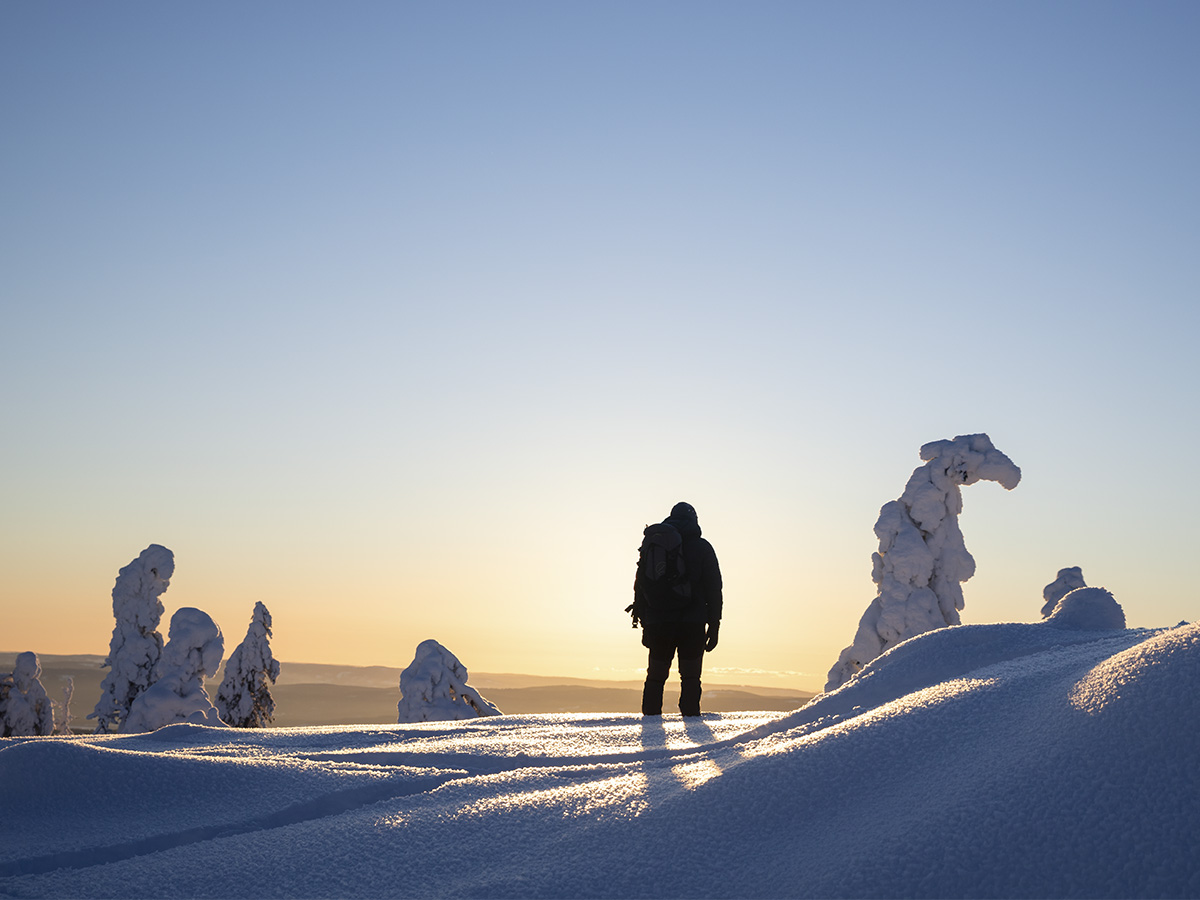 In southern Norway, a few kilometres from the Swedish border, the town of Kongsvinger sits inland, on the banks of the country's longest river. As well the beautiful surrounding nature, Kongsvinger's rich history and culture make it an ideal destination to explore on a weekend getaway.
Only a short train ride away from both Oslo and Stockholm, Kongsvinger is easily accessible, but still maintains an authentic, slow-paced smalltown life, filled with culture and picturesque views.
Manager of Visit Kongsvingerregionen Ane Ingeborg Sandnæs says: "Kongsvinger is a great city for a weekend trip. We have a rich cultural history here, and you'll avoid long queues on the cross-country tracks. It's that perfect balance between city and countryside."
A city for culture enthusiasts
The city is renowned as the home of Norwegian painter and illustrator Erik Werenskiold (1855-1938), whose historic artworks are displayed in Norway's National Museum, and the city proudly showcases its connection to the artist. The local Kongsvinger Museum's exhibition Hjemland 'brings Werenskiold home', with a retrospective of his life and the growth of Kongsvinger city from 1855 until 1905. Hjemland presents 21 paintings that he gave to Kongsvinger towards the end of his life, and traces both his story, and that of the city. "Erik Werenskiold is an important person for Norway's cultural heritage, but few people know he's born and raised in Kongsvinger," reveals Sandnæs.
And Werenskiold is not the only historical figure from Kongsvinger. Just around the corner from Kongsvinger Museum, you will find Norway's only women's museum, Kvinnemuseet, which is currently running an exhibition on polar explorer Monica Kristensen Solås.
In 1986, Kristensen was the first woman to lead a polar exhibition, when she led the 90-Degrees South expedition, following Roald Amundsen's route to the South Pole. The exhibition sheds light on three aspects of Kristensen's career: her role as a scientist, explorer and author, all linked by her fascination with the polar areas. Sandnæs explains: "There is a lot of talk about male heroes in polar history and expeditions, so here we have a female polar explorer and scientist, which is really interesting."
A historical fortress
Overlooking the entire city is the majestic fortress Kongsvinger Festning, one of seven fortresses in Norway still saluting, and owned by the Norwegian military.
The fortress was built in 1673, when Norway and Sweden shared a king. When travelling between Oslo and Stockholm, Kongsvinger was the first stop on his journey. Resultingly, Kongsvinger might be the city in Norway most visited by kings. The fortress museum offers guided tours of the fortress and the nearby area, filled with history and culture.
For a unique stay, visitors in Kongsvinger can sleep at the fortress hotel, Festningshotellet, in a renovated part of the historical building. The rooms are named after historical figures in Kongsvinger, including Erik Werenskiold's father, Commander Fredrik Werenskiold.
In the oldest building of the fortress, previously home to the commanders, is the hotel restaurant, where guests can enjoy a delicious meal in stylish, yet historical surroundings.
For history-buffs, so-called 'historic dinners' also take place at the fortress, where guests travel back in time to enjoy a historically-accurate meal, and are treated to a show featuring historic commanders, with stories, music and songs from the era. Nearby, visitors can also visit Kafé Bohem or Schøyen Grill & Bar, for an atmospheric local dining experience.
A winter getaway weekend
For a lively, cultural weekend in Kongsvinger, the winter festival in February, with concerts and talks featuring famous Norwegian authors and musicians, is a must-visit. It even includes a sled competition for kids, down one of the steepest hills in the city.
All year round, the local church organises classical concerts, called Klang Under Kuppelen, featuring a range of Norway's leading musicians, including Kongsvinger-born pianist Håvard Gimse.
The area also offers a range of nature experiences, with a number of peaceful cross-country skiing trails close by. For a bit more speed, Norway's southernmost snow scooter arena is only a short drive away, where visitors can rent a snow scooter and take on a 54-kilometre-long track.
The nearby forest Finnskogen also offers a range of diversions all year round. In addition to great hiking and walking opportunities, one can take part in guided fishing trips or camping trips with locals, or even high-end picnics. Sandnæs concludes: "Here, you can experience rich culture, while also getting very close to the local community. It's very genuine."
Web: kongsvingerregionen.no Instagram: @visitkongsvingerregionen Facebook: VisitKongsvingerregionen
Subscribe to Our Newsletter
Receive our monthly newsletter by email