Absolut Home: The craft of cocktail-making and fashion connections
By Malin Norman | Photos: Absolut
Are you curious about the birth of one of the world's most iconic liquor brands? At Absolut Home in Åhus, you can experience the story of Absolut Vodka and learn how to shake up a real Cosmopolitan, as well as who the bearded guy on the bottle really is.
"Absolut Home is the heart and soul of Absolut," says Frida Trieb, sales and marketing manager at Absolut Home. "It's the physical representation and embodies the story of the brand, with lectures, guided tours and activities. But it's also a homely place to just hang out with family and friends, or to meet new people."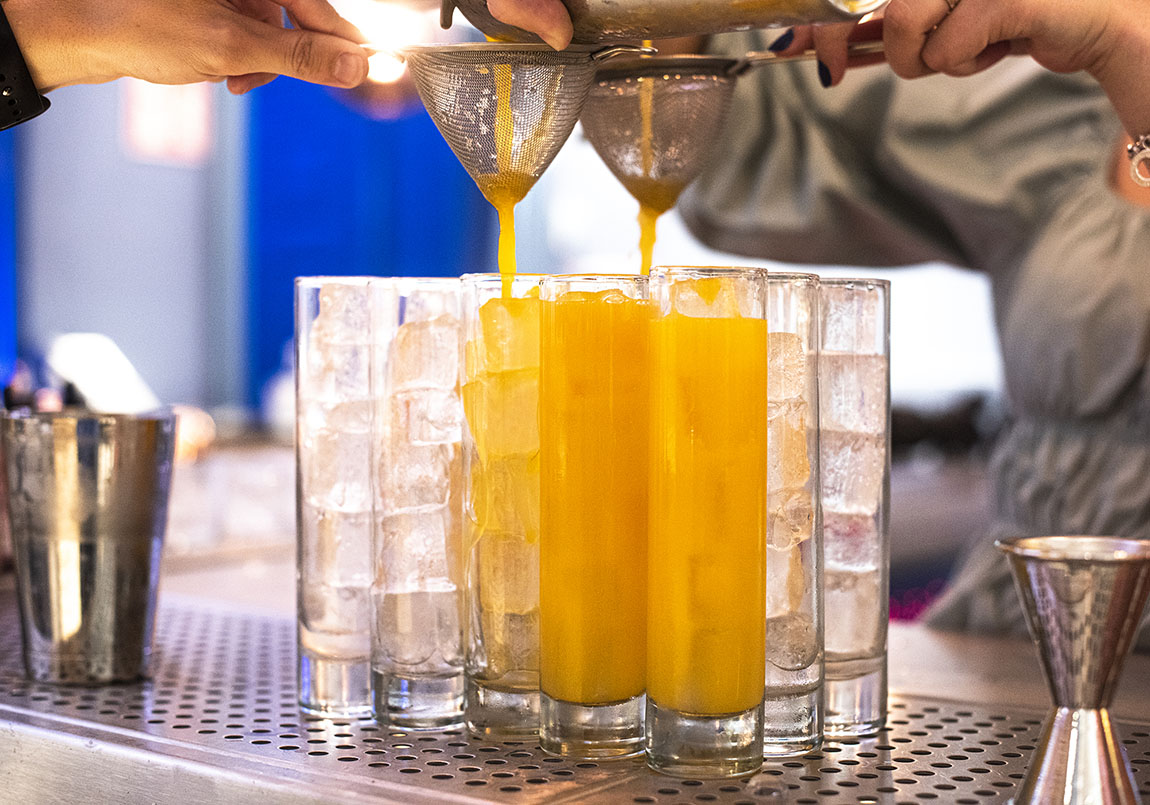 During the Absolut Home Tour, visitors walk through the history of Absolut Vodka. You will learn all about the founding father Lars Olsson Smith, called 'the King of Vodka', and hear about his creativity and focus on social responsibility – still a guiding star for The Absolut Company. At the end of the tour, you will shake up a classic Cosmopolitan, or a non-alcoholic Cosmopolitan.
Absolut Home also offers cocktail classes, which reveal some of the best-kept secrets in the craft of cocktail-making. After an introduction to the art of mixing drinks, you get useful tips and tricks for mixing your own drink at home.
Fraction of Fashion at Absolut Home
Absolut Vodka's acclaimed exhibition Fashion Cocktail recently showed at Spritmuseum (the Museum of Spirits) in Stockholm, with clothing, accessories and photographs from some of the world's foremost fashion designers and photographers. This spring, Absolut Home will show selected parts in the mini-exhibition Fraction of Fashion, with for instance Manolo Blahnik boots, a Helmut Lang dress, and Helmut Newton's photos with a connection to Åhus.
There is plenty more happening, such as an Easter brunch, a Midsummer brunch and festivities, and activities such as After Beach. Absolut Home is great for conferences and meetings too. "It's a different setting and easily combined with your own activities," says Trieb. You can start the day with a mocktail, do a guided tour later in the day, and enjoy a delicious dinner based on what's in season. "And Åhus is an amazing summer destination with long, white beaches, a picturesque town square, and a beautiful port with lots of restaurants."
Absolut Home: Vallgatan 5, Åhus Phone: +46 44 590 59 59 Email: info@absoluthome.com Web: www.absoluthome.com Facebook: absoluthomeahus Instagram: @absoluthome
Subscribe to Our Newsletter
Receive our monthly newsletter by email