Agde Arkitektur: Preserving history by building around nature
By Celina Tran | Photos: Agde Arkitektur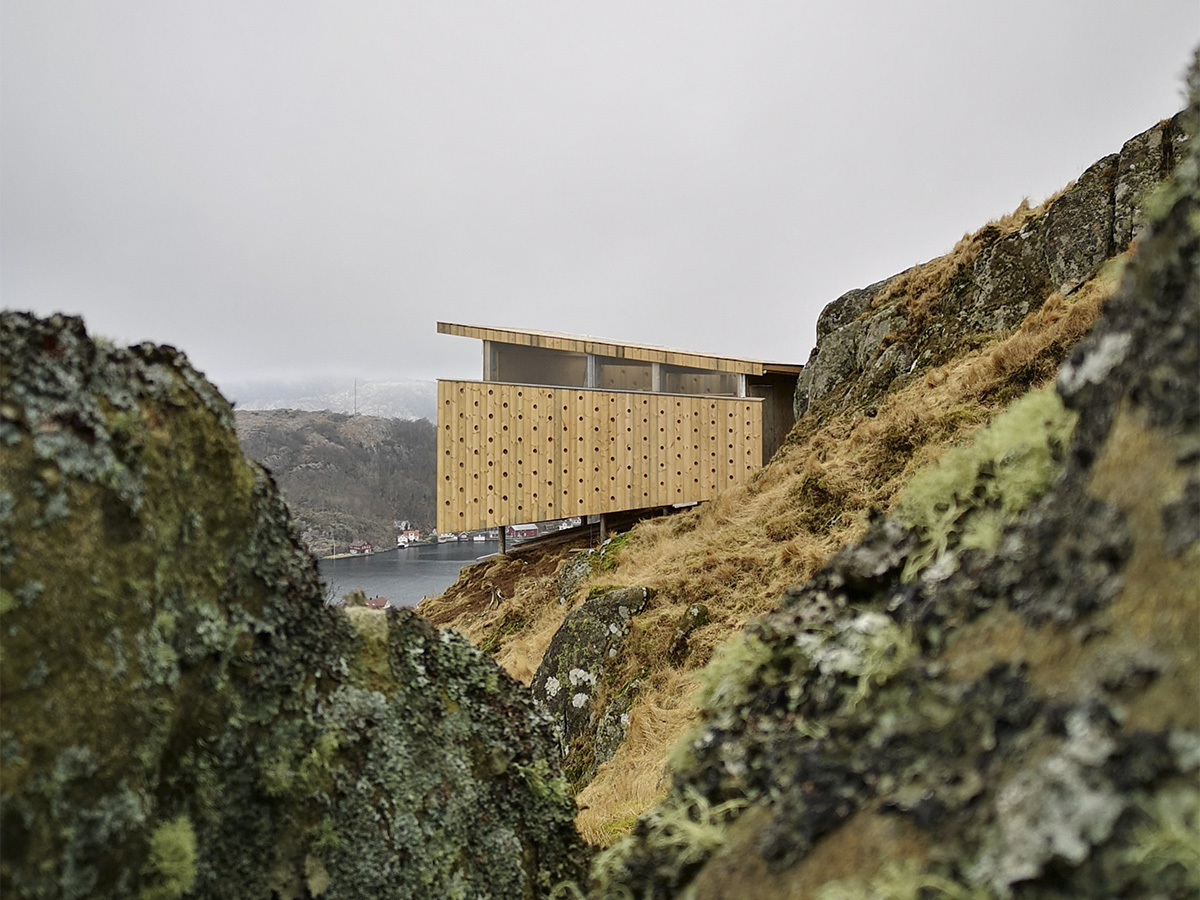 In the Norwegian region of Agder, a small architectural firm called Agde Arkitektur works to create new spaces that will benefit their communities and last generations.
Agde Arkitektur, a small Norwegian trio of creatives, have set off on their architectural journey to give Norway and their hometowns new, exciting and flexible architecture that enhances the existing, sometimes overlooked, qualities of the building site.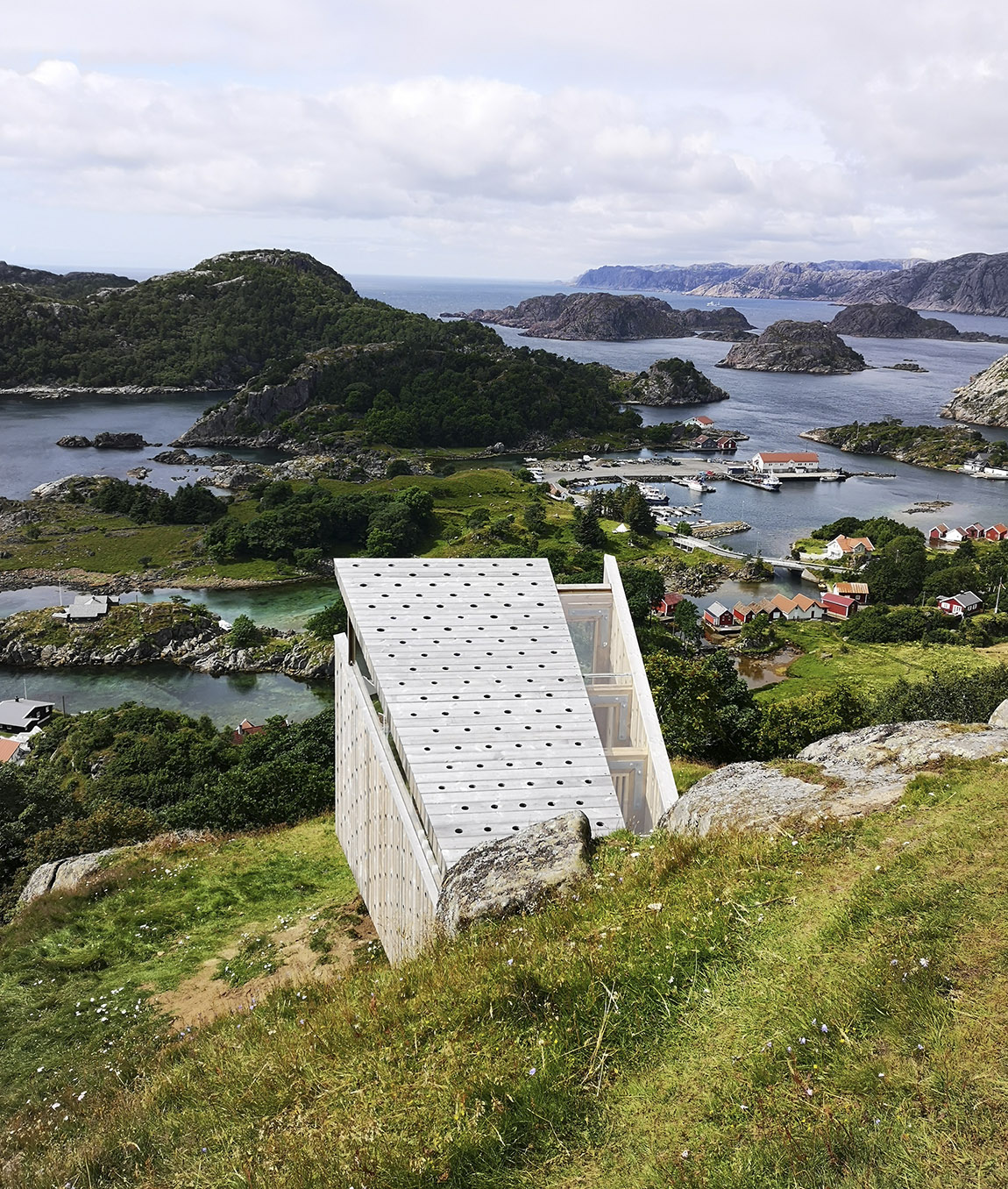 "We believe that it's important to adjust any new houses or architectural structures to the existing terrain, and not the other way around. By doing this, we can spare nature unnecessary disturbances and retain the beautiful, existing views," says Krister Ingebretsen, Agde's spatial planner.
Along with Ingebretsen, Agde's small team consists of architects Frode Jerdal and Tom Arve Ås. All three of them have diverse experience within the architectural, spatial planning, and real estate development industries, with supplementary knowledge and experience bridging any gaps between the disciplines.
Agde's understanding of not only the processes involved, but also local politics, allows them to carefully plan out and follow the projects every step of the way, from start to finish."I think our broad perspective on problem-solving might be our biggest strength," says Jerdal, adding: "Not many smaller architectural firms have the same combination of architecture and regulatory planning that we do."
Contributing positively to local communities
The collaboration at the heart of Agde began long before the company's establishment, back when Ingebretsen and Jerdal were working for the same employer. "We collaborated on a few projects together and instantly hit it off. We began exchanging and sharing thoughts and bouncing ideas off each other," says Ingebretsen.
Eventually, the two colleagues found that they didn't agree with the developmental model that had been prominent in the region over the last 20 years, thinking there were alternative ways of approaching landscape, nature, and how we build.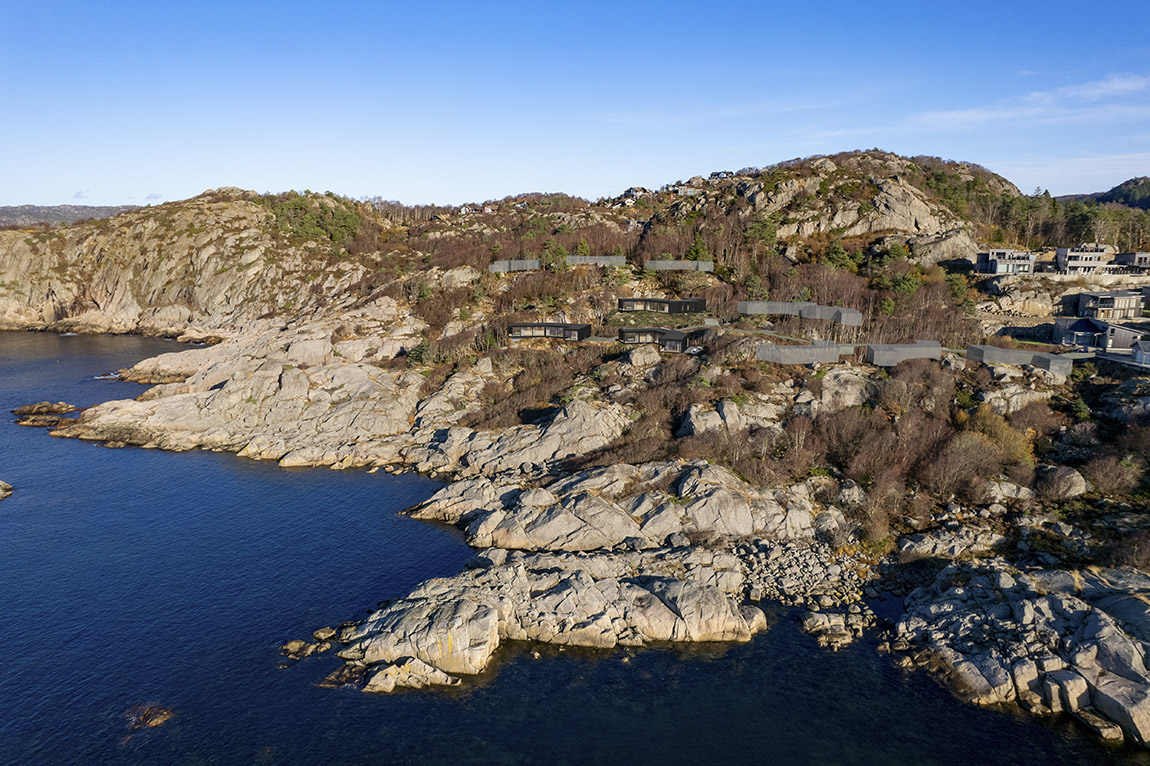 "We're both from the Lister region and have a lot of love for our area. We've moved back home from the big city with knowledge and experience we'd like to apply to our community in our own way," says Jerdal. "With our newfound appreciation, we want to retain and enhance the beautiful experience and surroundings while also creating new spaces for people to visit or live, with as little damage to nature as possible."
Since their establishment in 2020, Agde have slowly but surely found their footing in their communities, participating in small and large projects alike.
Promoting landscape by building around nature
The Agde team is highly passionate about what they do, and value the constant pursuit of knowledge. "The two of us are engaged when it comes to the politics and philosophy around what we do, which is actually really important in order to continue to develop," says Ingebretsen.
"The size of our company allows us to be flexible, forward-looking and problem-solving. It also means we've not tied ourselves down to one way of working, so we can be agile, look at the customer's needs and wants, and design the process as well as the solution," he adds. This is evident when observing their projects, which range from homes and cabins to transformation projects and office spaces, all of which have their own style and personality. The one thing they all do have in common, however, is Agde's long-lasting goal of elevating and contributing to the building or structure's surrounding area.
One project of theirs that has gained a lot of traction for this philosophy is Hagåsen in Kirkehamn, a unique fixture planted amidst a hilly terrain. Hagåsen is initially hidden from view, leaving the area undisturbed. To visitors, however, it opens up and reveals its surrounding natural landscape, providing the most stunning of views. Another project the architects are particularly proud of is Sjoneviga, where they developed ten cabins in spectacular surroundings.
"Sjoneviga shows how we architecturally planned and structured the cabins and the area as a unit. It's a project where we've applied and truly shown what we stand for through adapting to the terrain, preservation of nature and interaction," says Ingebretsen. "Wholeness and individuality, all at once."
"For me, the biggest compliment is if people return from a stay in one of our projects and say they had a good experience, rather than that they thought the building looked nice," says Jerdal. "A space's ability to make you feel good is essential to our projects."
To amplify the feeling of calm bestowed by nature, the architects fully utilise the surrounding landscape in their designs. As a result, everything is planned and drawn around the existing area, and not vice versa. "My goal as an architect is to be able to look back when I'm 70 years old and think that I've contributed in a positive way to how we plan and execute buildings in our region," says Jerdal.
Web: www.agde.no
Subscribe to Our Newsletter
Receive our monthly newsletter by email