Åkerfalk: Make every hour count
By Nina Bressler | Photos: Åkerfalk
Did you wish for more time at any point last year? Well, you can consider your wishes granted, with a watch from Åkerfalk on your wrist. Åkerfalk designs watches with unique dials that display every hour of the day, increasing the notion of your time as valuable, but also providing a classic design that will help you make a fashionable statement.
Åkerfalk has grown rapidly during its short time as an established company. It was founded in Karlstad, Sweden, in 2016, by three friends who wanted to disrupt the watch industry and create something unique.
"So many watches look exactly the same. We wanted to change this by bringing something new to the market, and this is how we came up with the idea of a 24-hour dial," says Mikael Söderberg, co-founder together with Joakim Lidbäck and Anders Lipkin.
All three were working in fashion prior to the establishment of the company, each bringing unique and practical skillsets to the table. Söderberg is an expert in purchasing, Lidbäck knows marketing well, and Lipkin has a career as a photographer behind him. Their ability to do most things by themselves helps them make quick decisions, keep the prices low, and shape a company that fully represents their original visions and ideas.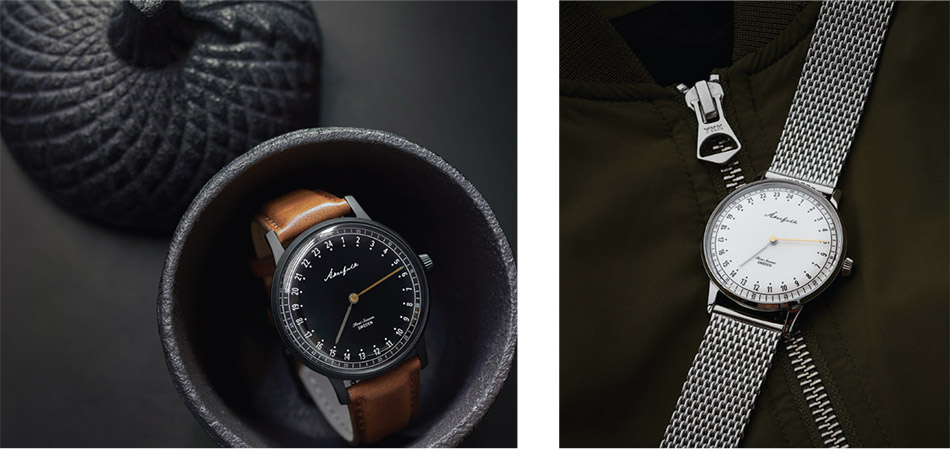 Choose from an abundance of varieties: black and white dials, mocha, steel and leather straps easily changed with a quick release pin, and silver, gold and matte black cases. All models are designed in a unisex fashion, with a clean and classical design that appeals to everyone. They are meticulous in their choice of materials, too: movement comes from Ronda in Switzerland and Horween leather from USA is selected for its lasting quality, while all design is done in Sweden by the founders themselves.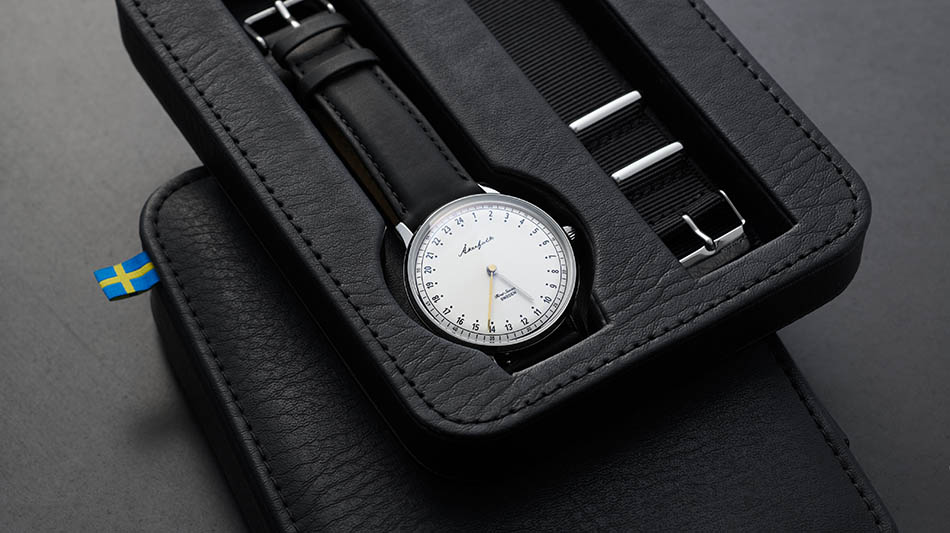 Free shipping and returns worldwide has enabled the online shop to reach a broad audience fast, currently making waves in Japan and Italy, but also gearing up to enter the US and Canadian markets, as well as establishing a greater presence in physical shops around Europe. "People get a sense of having been given more time when they use our watches, and the classical design is made to last for a long time," Lidbäck says. So relax, there is plenty of time – Åkerfalk will help you keep a good eye on it, while looking the part during the journey.
Web: akerfalk.se Facebook: Åkerfalk Instagram: @akerfalk
Subscribe to Our Newsletter
Receive our monthly newsletter by email