Alessandro Ripellino Arkitekter: An unforgettable experience in The Forest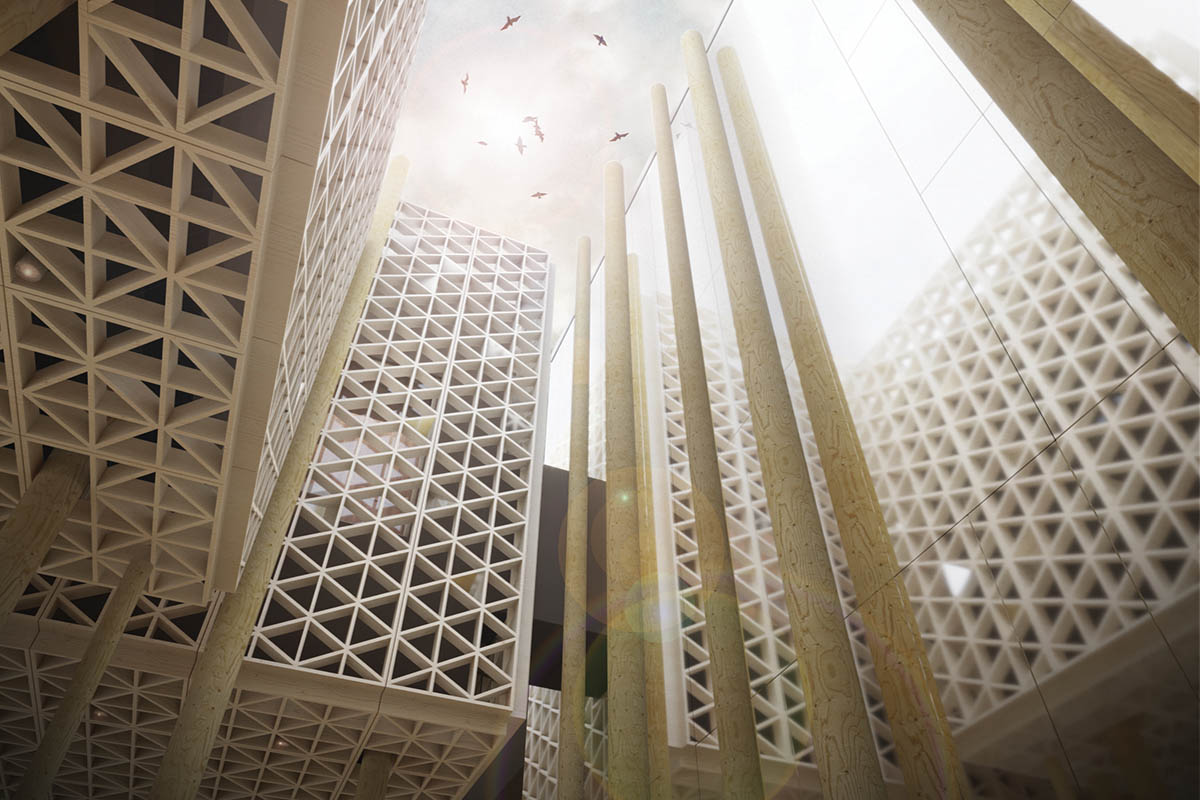 Our forests are a fantastic resource as well as a place for reflection and relaxation. In celebration of this dynamic ecosystem, the Swedish Pavilion at Expo 2020 becomes an inviting space for imagination, creativity and co-creation in the spectacular The Forest. An unforgettable experience awaits visitors.
TEXT: MALIN NORMAN | PHOTOS : ALESSANDRO RIPELLINO ARKITEKTER
Alessandro Ripellino Arkitekter won the design competition for the Swedish Pavilion at Expo 2020 in Dubai, together with French exhibition architects Studio Adrien Gardère and Luigi Pardo Architetti, an Italian architecture firm working with energy and sustainability. Their concept uses the forest as a metaphor for Sweden, in the architectural approach and the exhibition's dramaturgy – a clever way of presenting the Swedish identity to the rest of the world.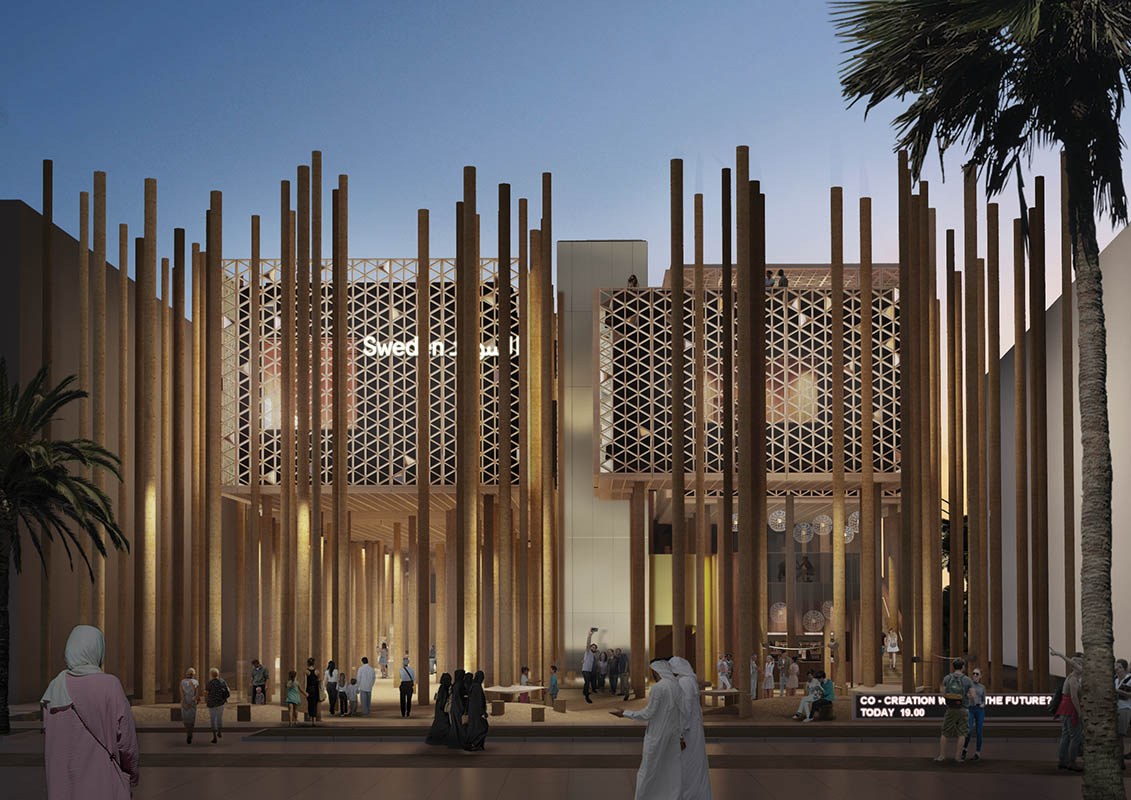 The Forest speaks to visitors regardless of nationality, bringing out curiosity and mysticism.
"The forest is free for all, an open and accessible environment that is also a place for contemplation, something that we need more of these days," says Alessandro Ripellino. Visitors will be able to stroll amongst the trees in the open space on the ground floor, which houses the exhibition and café in forest glades with seating on wood logs, while the conference area is placed in tree houses above the tree crowns. The interiors and exterior work well together and cleverly illustrate the Swedish identity.
The pavilion consists of wood and sustainable materials, a manifesto for a new technology in the business. "More than 70 per cent of Sweden is covered by forest," says Ripellino. "We use the forest as a symbol of the Swedish welfare system and demonstrate the importance of the forest as a fantastic, sustainable resource for the future, a dynamic ecosystem that creates life every day. The forest also hits the spot of the theme of the pavilion, which is co-creation for innovation. And our work on the concept is proof of the importance of working in teams and leading co-creation processes."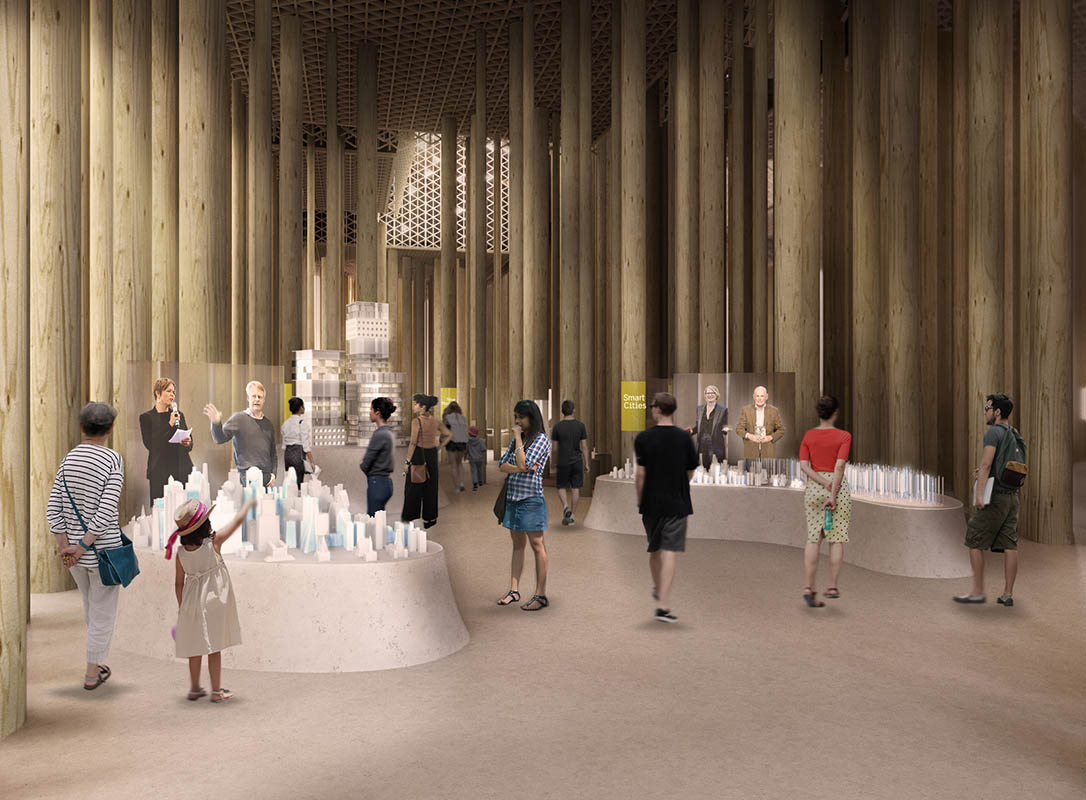 Expo 2020 will take place in Dubai from 20 October 2020 to 10 April 2021. It is the first Expo to be held in the Middle East, Africa and South Asia and considered one of the most important in exposition history.
Web: www.a-ripellino.se
Facebook: ripellino.arkitekter
Instagram: @ripellinoark
Subscribe to Our Newsletter
Receive our monthly newsletter by email