Alex Poulsen Arkitekter: Architecture that shapes society
Since its establishment in 1944, the Danish architecture firm Alex Poulsen Arkitekter (APA) has worked with projects where safety, logistics and usability were of utmost importance. Through their redevelopment of old institutions, additions of new spaces into the public sphere and creative solutions, APA has helped to shape the landscape of society.
TEXT: JOSEFINE OLDER STEFFENSEN | PHOTOS :ALEX POULSEN ARKITEKTER
MAIN IMAGE: Viborg Police Station.
"When Alex Poulsen established the company, he was appointed as the architect for the Ministry of Justice in Denmark, and that's an inheritance that we're proud of and one we've continued," explains Jonas Hviid Mønster, CEO and partner at APA.
The majority of the firm's work is based on public service buildings such as government buildings, local police headquarters, prisons, psychiatric centres and the new expansion of Terminal 3 at Copenhagen Airport, where APA has a central role as client advisor.
"The airport required us to think a lot about flow, logistics and wayfinding. The new terminal is in the heart of the airport, located between two other piers. Through extensive pre-studies and analyses, we had to ensure that the journey for passengers was easy and intuitive. This knowledge could later be transferred into the design phase with one specific purpose: to improve the passenger experience at Copenhagen Airport," Hviid Mønster continues.
"The architecture and designs that we create are very much influenced by the uses of the building. You have to think twice about the flow of people, how to make it easy in regard to safety, all while also creating a calming environment for people who are using it, with a variety of purposes in mind, be it business or pleasure," says Rasmus Bernhard Nielsen, partner at APA.
Viborg Police Station.
Research and development
Most of the projects that APA manages require safety and logistics to be at the forefront. "Safety becomes part of the designs we create. When we work on prisons, we have to take into account that the inmates are a challenging user group, constantly requiring new adjustments of the institution environment. Our main focus is on how to integrate security in the design solutions, which have to meet very high demands and go through a long investigation process," explains Sonia Bom, partner at APA.
APA has to take into account the current and future uses of the building and the optimisation of the use. "It isn't enough to simply continue the building's function as it is now; we need to also future-proof it with the newest research into prison reforms and rehabilitation, safety checks or police services, to give a few examples," says Hviid Mønster.
"Every project is different and will require a different approach, but one thing is always clear, and that is that we need a thorough understanding of the building and how it is and will be used. After that, we can ask ourselves how to improve on it," Nielsen adds.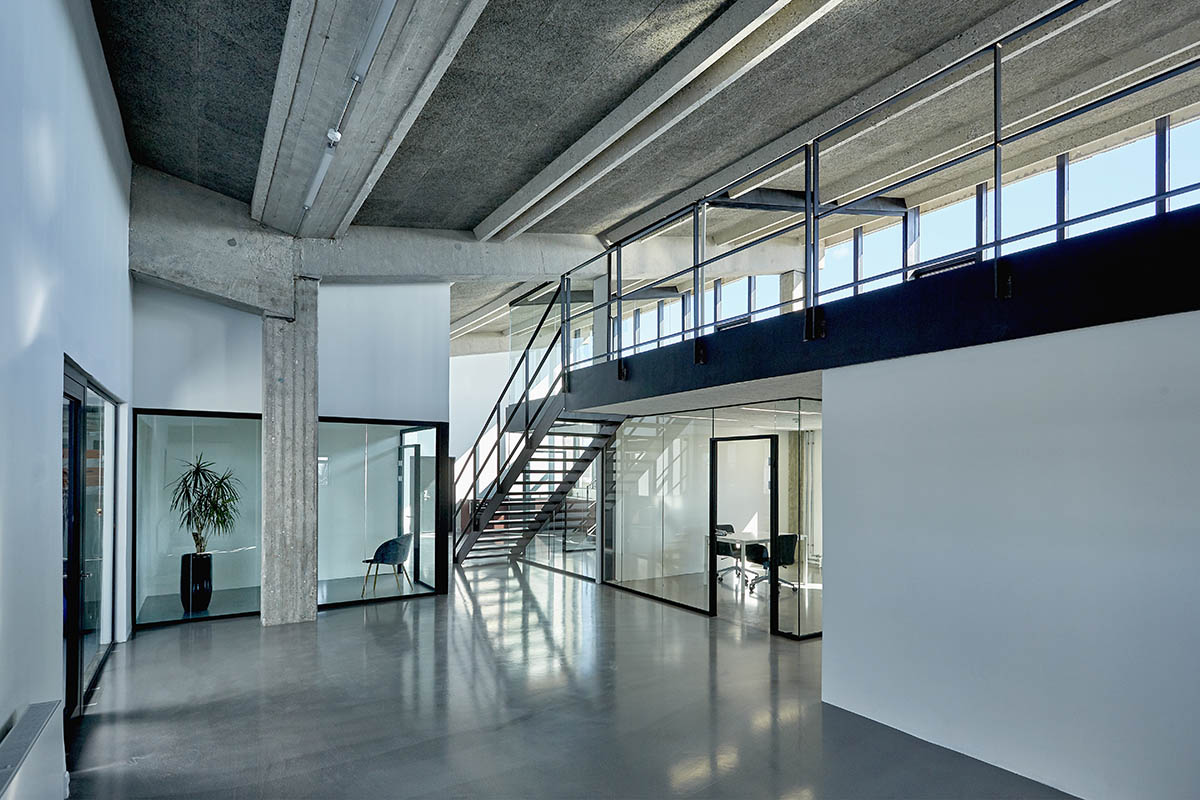 The old Trifolium Milk Supply, located in Copenhagen's South Harbour, is undergoing a full refurbishment and conversion into office areas, being modernised with a number of new features as well as a thorough renovation.
Challenging the norm
Whatever building or project they are working on, APA tries to go in and challenge the status quo. "We do all of the research for a reason – we want to know not only how we can optimise every square metre, but also how we can make it that much better," explains Bom. "We have soft values when it comes to our designs. We want to innovate and create spaces where people, whether inmates, police officers, travellers or patients, are able to feel and do their best. In the end, it really has to be functional, while bringing a surplus quality through architecture."
Psychiatric Centre Ballerup.
APA's team of 25 brings with it a wide range of specialities, which they can draw upon to provide answers to challenging projects. With its many years of experience, APA has worked on both private and public buildings throughout Denmark. Through innovative designs and extensive research, they have helped to shape society by providing the spaces needed to give people the opportunity to better themselves, whether on a societal, health or professional level.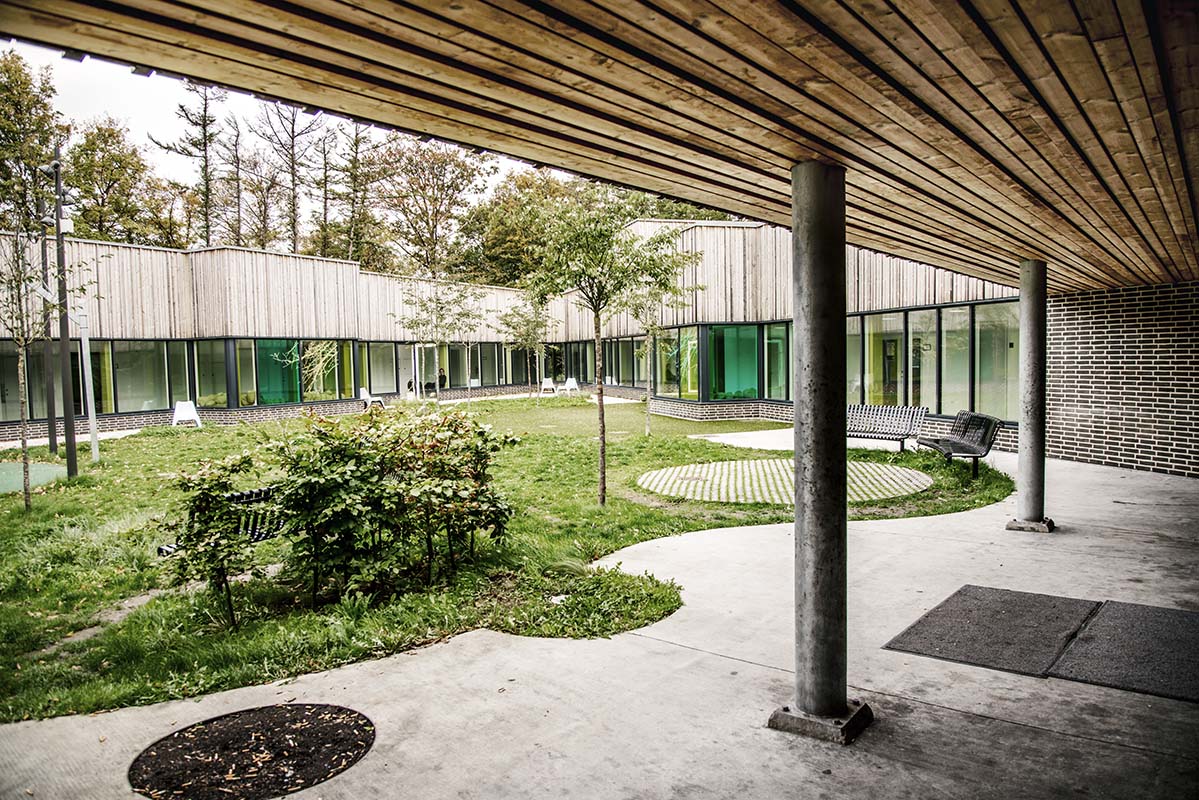 Psychiatric Centre Ballerup. All common facilities are placed around its large, enclosed, secure courtyard. The architecture seeks in a simple and poetic way through deliberate use of both design, form and robust materials such as brick, glass and light, warm wood to create a safe, stimulating and treatment-optimal framework for future users.
Alex Poulsen Arkitekter in brief:
— Client consulting and user involvement
— Consultancy from concept design to project submission and site management
— Building integrated security and technical security systems
— Environment planning and sustainability
— Building inspection and maintenance planning
— Young and engaged team of architects alongside experienced project managers
— 75-year anniversary in 2019
— 26 employees with a mix of seven nationalities
— Owned and run by Sonia Bom, Jonas Hviid Mønster, Erik Madsen and Rasmus Bernhard Nielsen
Web: www.alexpoulsen.dk
LinkedIn: Alex Poulsen Arkitekter A/S
Subscribe to Our Newsletter
Receive our monthly newsletter by email