Alsik Nordic Spa & Wellness: Traditional and innovative pampering for body and mind
By Camilla Pedersen | Photos: Steigenberger Alsik Hotel & Spa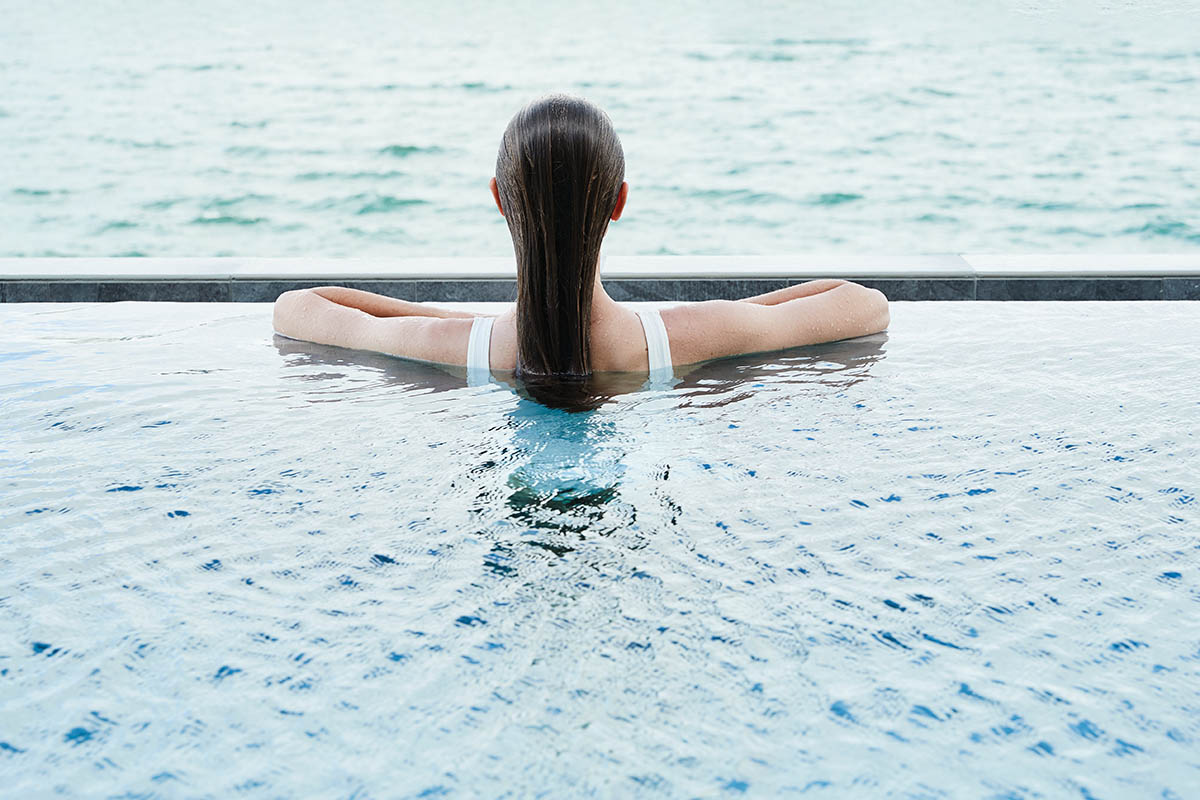 W ith more than 60 spa and wellness experiences spread over 4,500 square metres and four floors – all rooted in Nordic design and spa traditions, while focusing on doing good for both people and the planet – Alsik Nordic Spa & Wellness in Sønderjylland is far from your average spa experience.
When Alsik Nordic Spa & Wellness opened in May 2019, it also took the title as Denmark's biggest spa. But while it is certainly big, so too are the ambitions to do good – for the planet and the people. The spa shares a roof with luxury hotel Alsik, an impressive 19-floor waterfront building designed by renowned architect Henning Larsen, often described as the new landmark in the Danish-German border region. "The building is currently 76 per cent carbon neutral and has 380 square metres of solar cells on the roof that generate 35 per cent of our energy," explains spa manager Gitte Hvidtfeldt.
The floor-to-roof focus on sustainability and social responsibility is also infused in Alsik Nordic Spa & Wellness. The facilities and more than 60 spa and wellness experiences are all designed to do good – for body, mind and environment. "We're here to take care of our guests and to make a positive difference, so they leave with a feeling that they did something good for themselves – also long-term," says Hvidtfeldt. That is why every single corner provokes a sense of calmness that is just as striking as the beautiful waters that surround the building – a view that you can take in from the outdoor infinity saltwater pool or from the inside lounge areas, which have floor-to-ceiling windows that generously let in floods of natural light, while simultaneously offering picture-perfect views over the waterfront.
Innovation rooted in traditions
Alsik Nordic Spa & Wellness offers a combination of old, Nordic bathing ritual experiences and pioneering spa and wellness treatments – all born out of tradition and innovation. Access to the Alsik Nordic Spa area includes a mineral serial steam bath, a scrub bar with body wraps and facemasks, a panorama fire sauna with views across Alssund, an ice room to cool off after the sauna, and a vitamin bar for guests to refuel during their stay.
The 160-square-metre indoor Alsik pool area also has a 100 per cent organic café that offers nutrition for body and soul, offering seasonal and high-quality food and non-alcoholic beverages selected and prepared with care and respect for people and the environment.
"Our signature treatment is called the Nordic Danam and takes users on a journey through water, steam, heat and ice in the specially designed Nordic Danam treatment room – just like they did traditionally, but with a Nordic twist," Hvidtfeldt says. The opportunities to treat your body and mind are many, even if you prefer to do it in the comfort of a private spa suite, each one equipped with a private steam bath and sauna.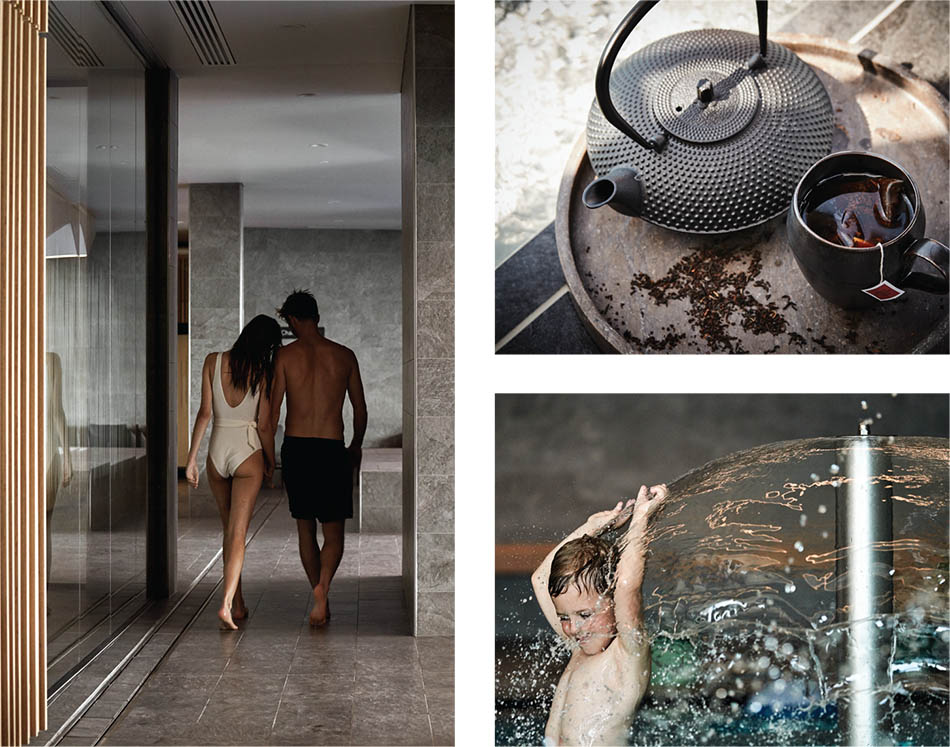 It starts from within
Nordic traditions inspired not only the treatments and experiences, but also the interior design, which relies on natural elements such as light, water and wood to create a Nordic expression with a sense of harmony and balance – of course with sustainability and social responsibility in mind. "Our lounges are digital-free zones, and every corner offers a pocket of peace and quiet. A visit here is an invitation to unwind and recharge. We encourage people to pamper their bodies, but also their minds. We therefore also use our unique settings to offer yoga and mindfulness classes – an offering that is also popular among the hotel's conference guests, no matter if they want us to take them through a few exercises in the events room or integrate a session of High Sky Yoga on our Point of View platform, located on the 16th floor, or outside on the spa terraces facing Alssund when the weather permits."
The yoga and mindfulness classes are part of the light and airy fitness studio, which not only attracts spa and hotel guests, but also locals with fitness studio memberships. "It's important for us to embrace the environment we're part of and be inclusive so that we're a natural part of the local community, and vice versa. We're still new and will keep learning from our guests and members. And in return, each visit here will hopefully equip them with some tools and techniques that they can use to lead even more mindful and full lives," Hvidtfeldt concludes.
Facts: A day of self-care is less than an hour away from Copenhagen airport, with five daily flights between Copenhagen and Sønderborg. The spa offers a Kid's Club (for oneto six-year-olds) and Teen Club (for seven- to 16-year-olds), but also has adults-only zones. Experiences and treatments include Alsik Wellness Screening, Aqua Balancing, Light & Sound Bath, various massage treatments, Cryoskin 3.0 Cryotherapy, skincare and facials, beauty lounge offerings and much more. www.alsik-spa.com Facebook: alsikhotel Instagram: @alsik_hotel
Subscribe to Our Newsletter
Receive our monthly newsletter by email