Alva: Promoting Sámi culture through interiors and design
By Celina Tran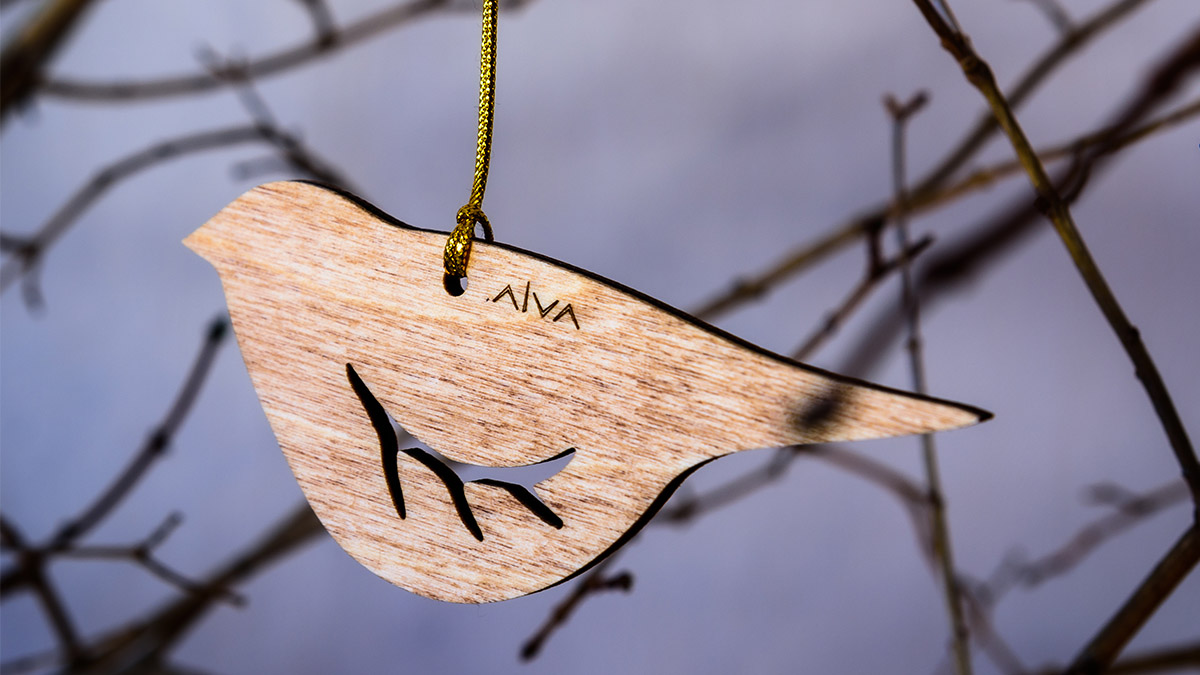 'Alva' is Sámi for courage and vigour, both of which make up the foundation of a family-owned company based in Murgos/Mørsvikbotn in Nordland, Norway. With roots in the Sámi heritage, Alva wishes to spread both the indigenous culture and contemporary design.
Alva was formally established in 2014 by husband and wife Geir Anders Hætta Berg and Sissel Horndal, but has been a work in progress for almost a decade and a half. With backgrounds in woodwork, typography, design and illustration, the duo uses their creative abilities to promote their surrounding area and its culture. Alva produces and sells all sorts of Sámi-inspired utility items, from décor and coasters to interiors and lamps.
"I'm from a Sámi area in Karasjok, and I currently live in a Sámi area in Nordland," says Berg. "I've always wanted to make useful Sámi utility products."
Currently, the Alva team is developing new lamps, a conscious decision for those who inhabit areas north of the Arctic Circle, where the nights are long and cold. "The light is very important this time of year, as it is an especially dark period of time," explains Horndal. "We draw inspiration from the different sources of light in nature: the northern lights, the starry night sky, the sun and the moon, and all the reflections from snow and ice. The contrast between light and darkness makes the winter light both precious and powerful."
Promoting Sámi culture
The Sámi people are a Northern European indigenous group of people. As of 2020, it was estimated that there are between 50,000 and 80,000 Sámi people living across Norway, Sweden, Finland and Russia. Out of the four countries, Norway has the highest indigenous population.
Both Berg and Horndal are passionate about Sámi culture. Berg has, in recent years, travelled around the country to lecture and teach school children practical aspects using a bow and arrow, which has always been utilised by the Sámi people. He has made the bow and arrow in a traditional way, and explains the importance of working with traditional woodworks and crafts alongside modern techniques.
Horndal, Alva's head of design, is the author and illustrator of several Sámi-themed children's books and has previously been nominated for the Nordic Council's Prize for Children and Young People's Literature. Her book, Máttarahka's Journey, has been published in several languages and explores Sámi myths about Sámi divinity and human creation, starting with a trip around the sun. "The sun is central in Sámi culture. So, it may not come as a surprise that one of our most popular lamps is a symbol of the sun," says Horndal.
Through Alva and its products, the founders wish to promote Sámi culture, history and tradition. "Our products take inspiration from our forests, the mountains and the sea. At the very foundation of our work is our belonging and ties to Sámi heritage and culture," says Berg. "We also take great pride in showing off our local area and community."
Passion, locality and environment
One of Alva's goals as a company is to create a robust pillar that supports its local community. "I'm not only incredibly proud of what we've made, but also our ability to create more jobs in our community," says Berg. "I look forward to hopefully creating even more."
Alva's utility items are designed by Berg and Horndal. In addition, the pair lead their talented team in the making and production of the items, all of which are produced locally with love. "All our products show off our local Norwegian surroundings and our Sámi heritage, and thus it only makes sense that we create them locally as well," says Berg. Local production and recyclable materials are part of the Alva team's attempts to reduce their carbon footprint.
Web: www.alva.no Facebook: alvaform Instagram: @alvaform
Subscribe to Our Newsletter
Receive our monthly newsletter by email