ANSØ of Denmark: The edge of perfection
Text: Signe Hansen | Photos: ANSØ of Denmark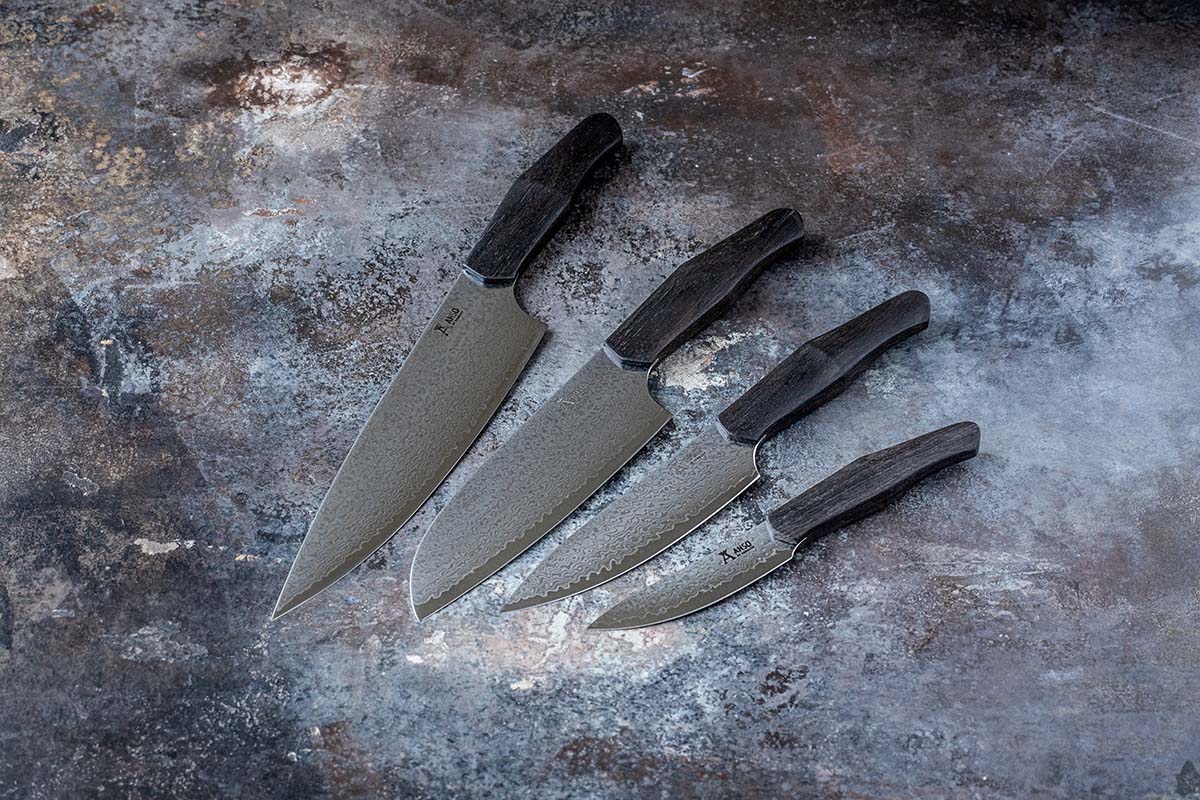 For almost two decades, Danish industrial designer Jens Ansø has dedicated himself to the design and manufacture of handmade folding knives. Now, inspired by his love for Danish design, he has launched NJORD, a series of custom-made kitchen knives, combining the noble art of Japanese craft with timeless Danish design.
Launched in August 2019, NJORD is inspired by the desire not just to create the perfect kitchen knife, but to embody a philosophy upon which Ansø has built his life and his business, ANSØ of Denmark. "I believe that you shouldn't make something unless it is both necessary and useful," he says. "But if it's both necessary and useful, you shouldn't hesitate to make it beautiful."
Based on this philosophy, Ansø has dedicated himself full-time to the craft of knife making ever since graduating as an industrial designer in 2001. Wholeheartedly embracing the Danish design tradition of simplicity, detail and an emphasis on function rather than shape, his elegant and functional handmade folding knives have become renowned world-wide, but especially popular with knife connoisseurs in the US. The popularity of the ANSØ of Denmark brand has also allowed its maker to design knives for some of the world's leading knife producers in the US, Germany, and Italy. Having thus completed three series of kitchen knives for different brands, Ansø finally decided to make his own.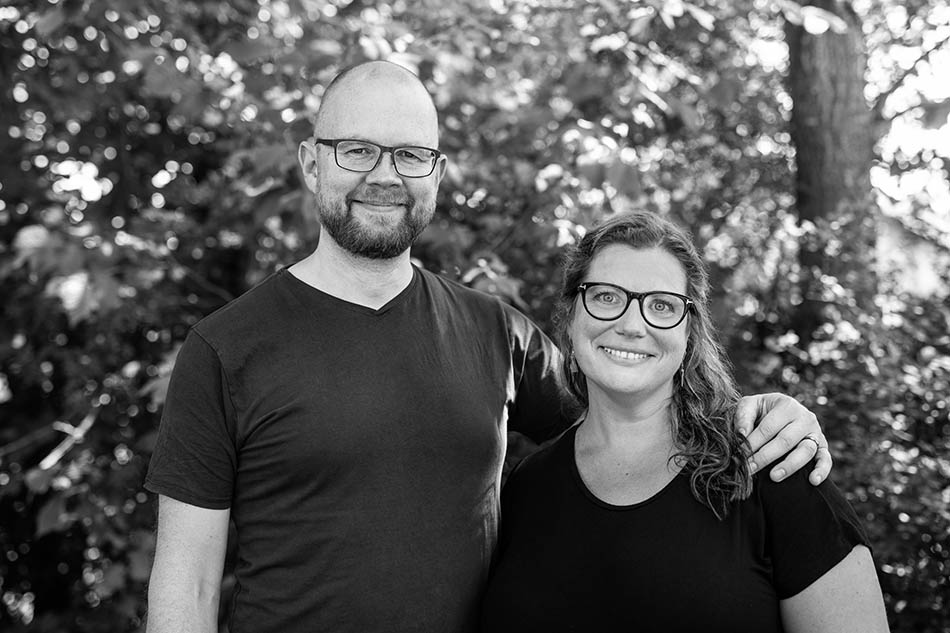 Danish design and Japanese craft
When, about two years ago, Ansø first decided to create his own kitchen knife range, there was never a doubt in his mind that he wanted Japanese blades for his work. He wanted each knife to pay tribute to the proud tradition of rugged sharpness, traced back to the infamous samurai swords. In his research, he found a small family-owned business with more than 100 years of experience and knowledge within the field of blade making. "We chose to have the blade made in Japan for several reasons – one of them was to utilise the century-long expertise they have in the making of kitchen knives. This way, whereas the folding knives are made solely in Denmark, the kitchen knives fuse Danish design and Japanese craft," Ansø explains.
Back in Denmark, the blades arrive at Ansø's workshop in an old dairy farm in rural Denmark, where knives are manufactured manually, with the handle custom-made in oak or ash according to the customer's order. "It's incredible how few people make knives by hand today. To me, knife making is a field and a craft that I want to protect and honour by making supreme knives that are a pleasure both to look at and to use," stresses Ansø.
A knife for anybody who loves beautiful design
With their strong combination of functionality and aesthetics, the NJORD knives can be used and valued equally by professional chefs and home cooks. Indeed, Ansø says, the knives will bring joy to anyone who appreciates inspiring tools and classic aesthetic qualities. "If you look at the design, I think what it's most comparable to are the Danish design classics from the '50s and '60s, like the wooden chairs by Wegner, Jacobsen and Mogensen," explains Ansø. "Despite the obvious difference between the products, it's the same design virtues when it comes to the simple lines, the choice of materials and the high functionality."
About ANSØ of Denmark
The ANSØ of Denmark brand was created in 2001, when Jens Ansø graduated as an industrial designer and began designing and making handmade folding knives.
His knives have gained immense popularity with knife connoisseurs all over the world.
All knives are designed and handmade in Ansø's workshop in an old dairy farm in central Jutland.
Today, the business employs a handful of people, including Jens Ansø's wife, Karina Baglioni Ansø, who among other things takes care of the business administration, planning and communications.
About the NJORD knife series
The blade is handmade in Japan. This process includes the forging of 33 layers of San Mai Steel, giving the blade its characteristic patterned look, incredible strength, and uniquely resilient edge.
The handle is made to order for each customer, from either oak or ash.
The wood is treated with a special sealing method to make sure that it remains both beautiful and robust throughout its lifetime.
The Njord knife series is sold exclusively online via the website below.
Web: anso-of-denmark.dk and www.anso-of-denmark.com Instagram: @anso_of_denmark and Anso_of_denmark_gastro
Subscribe to Our Newsletter
Receive our monthly newsletter by email