Archivisuals: Architecture illustrated
Text: Signe Hansen | Photos © Archivisuals
Transforming the visions of architects into their most aesthetic expression while remaining true to details, scale and surroundings – this is the task of architectural illustrators. Among the first in Denmark to specialise in digital illustrations, Peter Krogh-Hansen, the founder of Archivisuals, has had ten years to refine the balance between art and craft.
A decade ago, most architects in Denmark were still using manual drawings to illustrate their visions. However, in recent years, the possibilities and advantages of creating digital 3D illustrations and visualisations have convinced both architects and clients of the benefits of putting the pen away. The shift has not only allowed – and compelled – architects to include a new level of detail, but also enabled clients to foresee the full potential of a project. "In most cases, there's a huge amount of material behind each illustration – it's very precise in regard to facades, descriptions and the economy of the project, and, in most cases, that's what will decide whether the project becomes reality," explains Krogh-Hansen. "But it's also vital that a client gets to see the potential of the project, and that's the primary purpose of my work – to give clients the visualisations that can help them make the right decision."
In 2009, Krogh-Hansen founded Archivisuals, and since then, the firm has illustrated projects for many of Scandinavia's leading architects.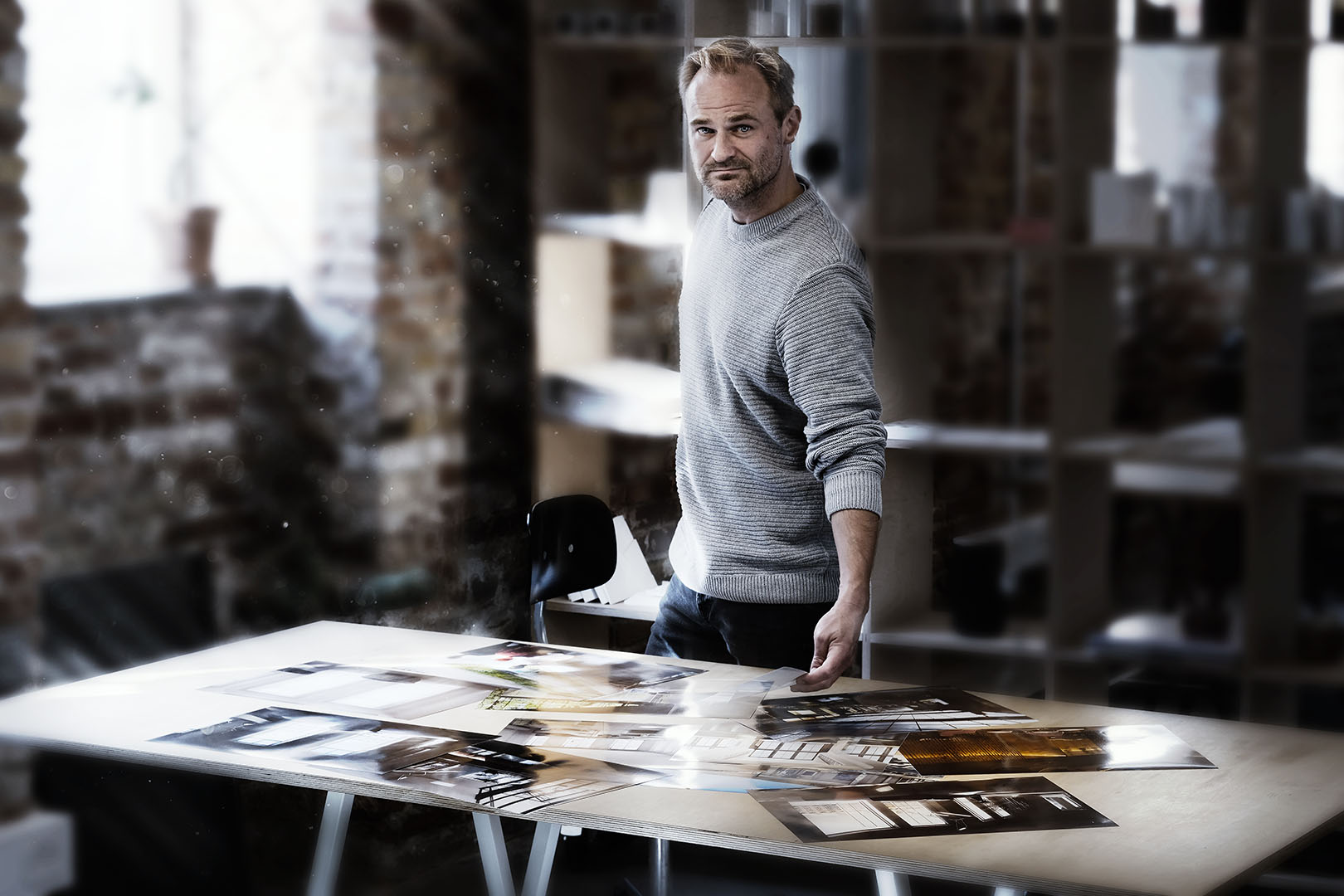 A decade of illustrations
It may puzzle some that Krogh-Hansen, a graduate from The Royal Danish Academy of Fine Arts, School of Architecture, chose to dedicate his architectural career to illustrating other people's designs. But to the 45-year-old, who worked with multimedia authoring for six years before embarking on his architecture degree, it makes perfect sense. "I come from a completely different background. When I first started at the School of Architecture, I was the only one to bring a laptop, and a lot of people found it really odd. But when I left, five years later, everybody had a computer," he says. "While studying, I worked with an architect who did everything by hand – the roof, the tiles and so on – and every time there was a small change, he had to redo the whole thing. That's when I started doing 3D illustrations and realised that, at that time, that was not a skill a lot of people had."
Today, the technology and method of digital illustration are used in projects of all scales, from cityscapes to small interior design projects. "Whether it's the roads, pavements and green areas of a neighbourhood, or the furniture and lighting of a jazz club – once it's in my digital universe, I can work with everything," says Krogh-Hansen.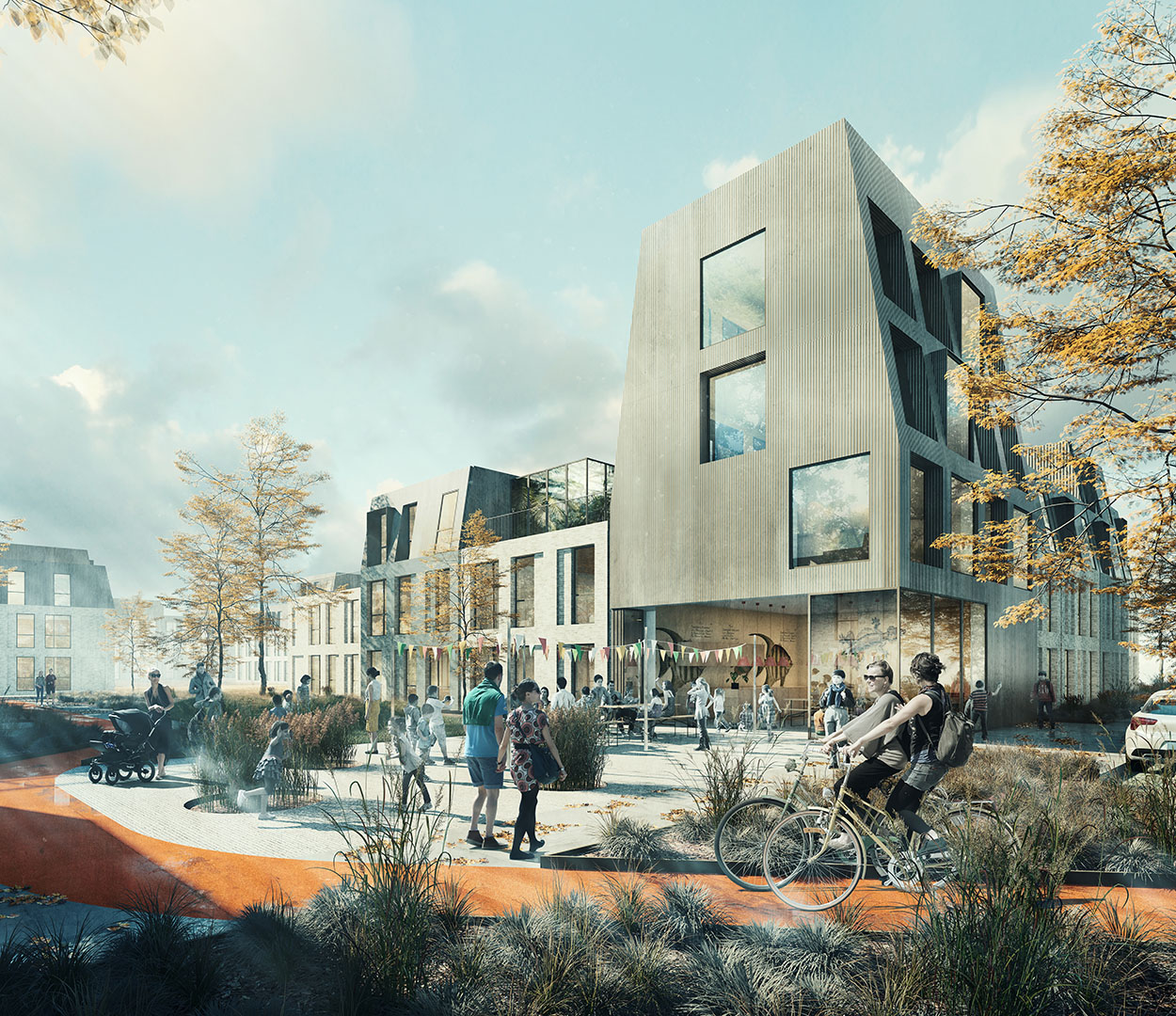 Bringing it to life
With numerous architects using 3D illustrations today, it begs the question of how much an individual illustrator can affect the success of a project – is it a skill-based craft or is there an element of artistic expression that sets one illustrator apart from another? The answer is not straightforward, says Krogh-Hansen. "In reality, it's a craft – it's like being a traditional portrait painter. We all use the same tools, but of course every illustrator has his or her own style, and though it's an honest craft, no one will make anything that looks bad."
One important function of 3D illustration is to visualise the interplay between a proposed construction and its surroundings. It is a function that also allows the illustrator to set and create the ambiance of the project. "That's what my material can do, create an atmosphere using the surroundings, the location and the light. That's where, while keeping everything at the correct scale so there's no cheating, I can add a sense of atmosphere, an aesthetic expression that can lift the proposal as a whole," says Krogh-Hansen.
Subscribe to Our Newsletter
Receive our monthly newsletter by email