Åre: A big city in an alpine village costume
By Malin Norman | Photos: Niclas Vestefjell
Åre is northern Europe's largest and most advanced alpine resort. Repeatedly voted Sweden's best ski resort at the World Ski Awards, this village is unquestionably phenomenal. This season sees new, exciting additions to the already fabulous culinary scene, as well as the return of Åre Sessions, the music and ski festival at the end of April.
Being the best and biggest is all well and good, but what does it mean in real terms? For starters, there are slopes for all kinds of skiers, always maintained to perfection. Åre Björnen offers a selection of slopes suitable for beginners, naturally attracting plenty of families with children, and the next step is Duved, with its mix of easy to intermediate challenges. Those keen on powder and forest skiing will enjoy Tegefjäll, while Blåstensbranten is superbly steep, offering huge scope for hardcore free-riders. "Central Åre is unique, with skiing opportunities both above and below the tree line, as well as incredibly fun and challenging off-piste," says Therese Sjölundh, CEO of Destination Åre.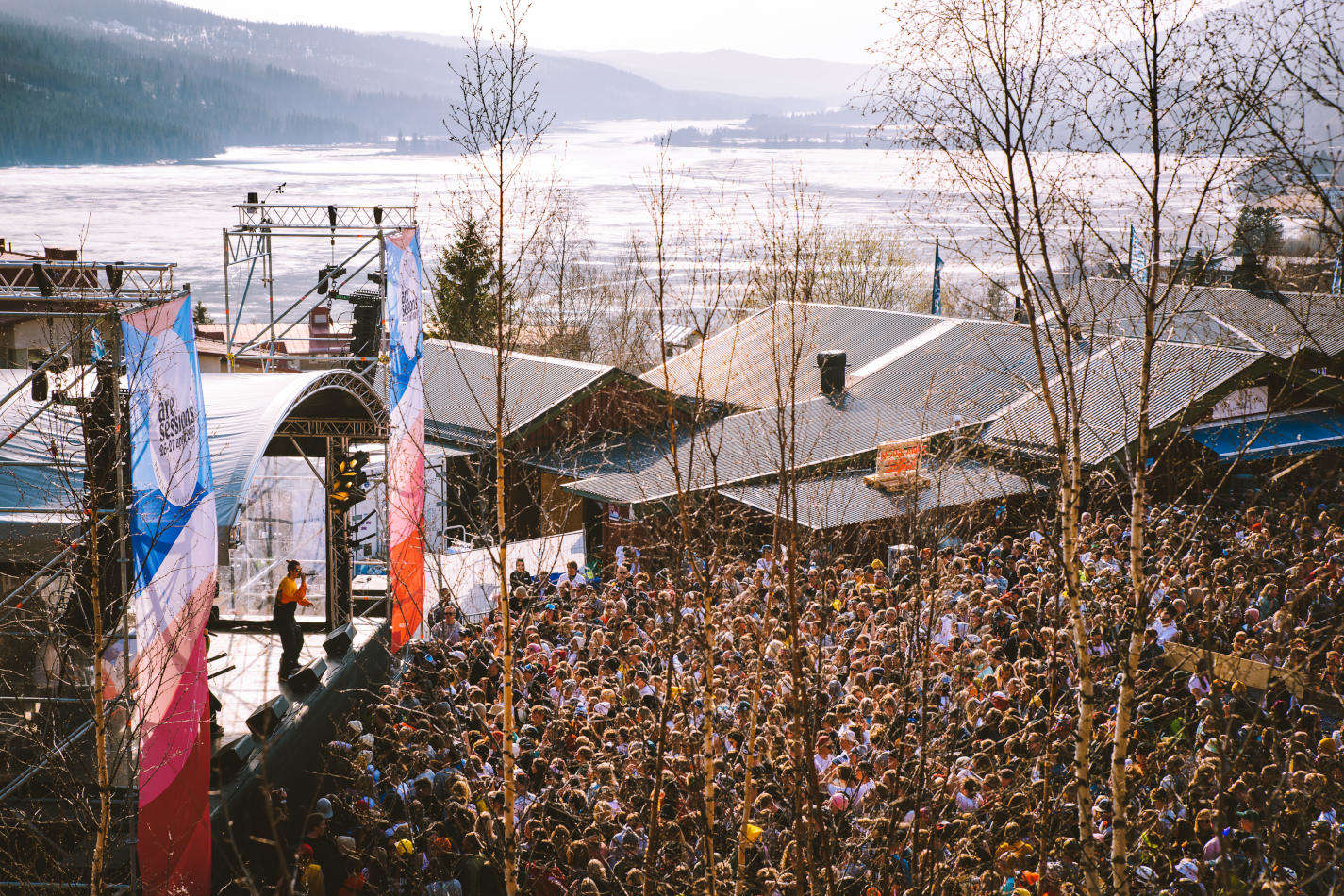 Of course, Åre would not have been chosen to host so many global alpine competitions if it was not a world-class skiing destination. The resort has been host to numerous Alpine World Cups since 1969. Perhaps the idea of all hands on deck and shared benefits is one of Åre's key strengths. "The village is full of momentum and lovely people," Sjölundh enthuses. "It's big enough to have everything you need, yet small enough to keep that village feel and atmosphere."
Expanding culinary scene
The official population of Åre is a modest 2,000, yet the village boasts more than 50 restaurants, many of them run by award-winning chefs and listed in the White Guide. Take the spectacular alpine setting, a mountainous view and a cosy village vibe, and add flavours from all the world's culinary traditions, and you will understand why Åre has been described as a big city in an alpine village costume.
Plenty is happening on the culinary scene this season, with more additions to the large selection of existing restaurants. The popular restaurant Supper, influenced by Latin America, moves into new premises in Villa Tottebo. In Supper's old premises, another popular Stockholm restaurant is opening this winter: Asian Post Office (APO) will serve food and drinks influenced by the Asian cuisines.
Boqueria, the Stockholm-based restaurant serving Spanish delicacies in a market hall atmosphere, will open, too. Pinchos, with its fun app concept, will open in the square in Åre, as will Mr French, which is expanding and moving into what was previously Bom Bom. And last but not least, Åre Ölcafé is moving into the old station house with its beer café. And talking of beer, Åre is also a great beer destination with several craft breweries worth checking out. Make sure not to miss Åre Ölfabrik, Åre Bryggcompagni, Ottsjö Brygghus, and Svartbergets Fjällbryggeri, the latest addition, which is located on the mountain and is the brewery at the highest altitude in Sweden.
Wonderful fifth season
Late spring is nicknamed the fifth season in the mountains. The days get longer, the sun is out and temperatures are milder, and the snow turns into soft sorbet. This time is great for enjoying the chilled-out atmosphere on the slopes while getting some of that lovely spring sun, as well as a range of nice events – for instance, Åre Sessions.
Since 2017, the combined music and ski festival Åre Sessions has been a must during the last weekend of the season. The festival ticket is included when purchasing a ski pass, and previous festivals have attracted around 10,000 visitors a year. 2020 has a strong line-up with one of Sweden's leading musicians, Miriam Bryant; internationally celebrated group Dungen; rapper Bad Gyal from Spain; house DJ Folamour from France, and several more to be announced. The festival takes place from 30 April to 3 May.
While located some distance away from Sweden's major cities, communications to and from Åre are very good. This season sees new flight routes from Berlin, in addition to direct flights from cities like London, Amsterdam, Copenhagen, Oslo, Helsinki, and Riga.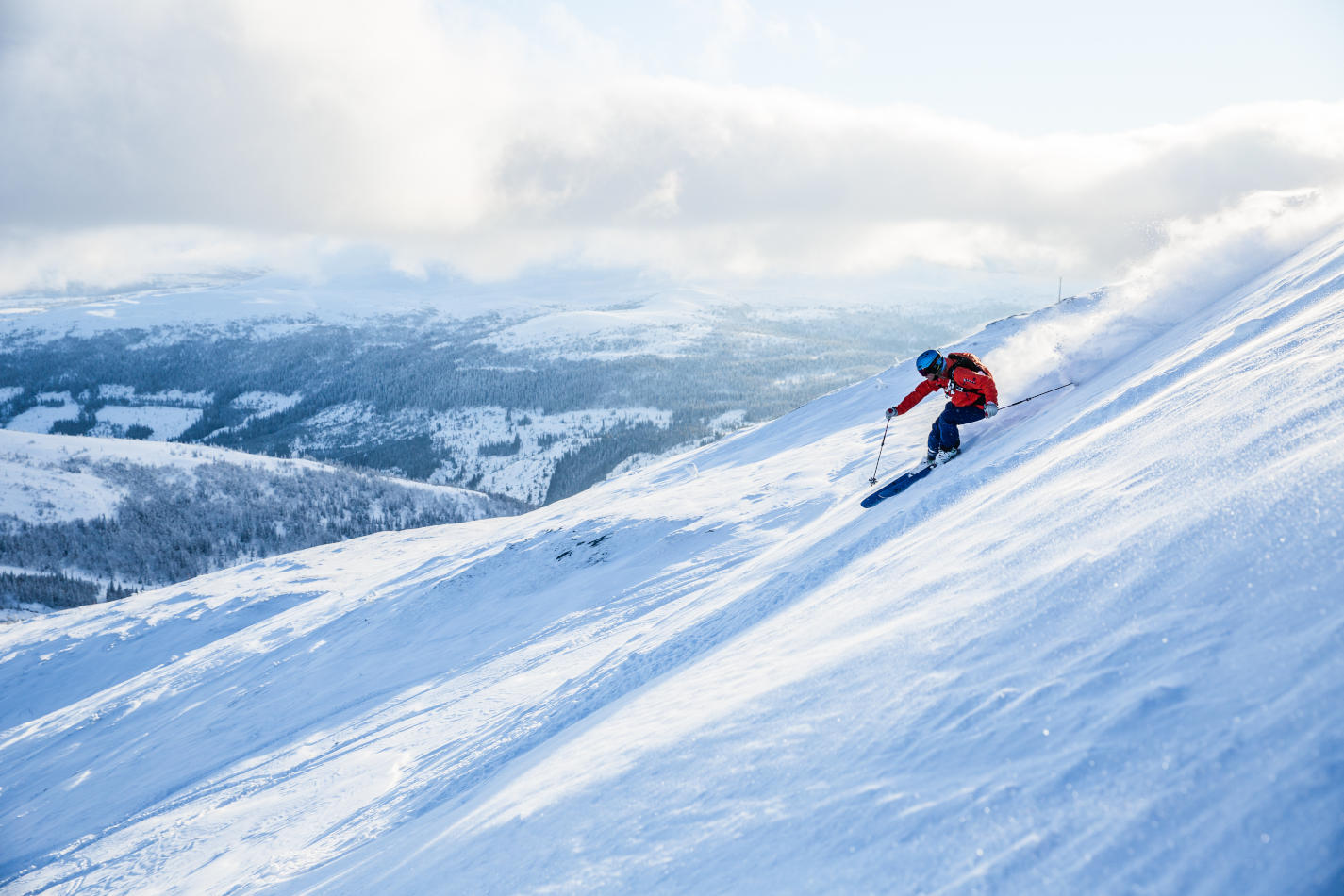 Åre in brief:
Height of Åreskutan: 1,420 metres above sea level
Maximum drop: 890 metres
Hiking trails: 20 trails ranging from 1.2 to 24 kilometres
Cycling trails: 30 trails, about 40 kilometres downhill
Lifts: 42 in the winter, five in the summer
Longest piste: 6.5 kilometres
Groomed cross-country skiing trails: 92 kilometres
Restaurants: More than 50
Bars and nightclubs: More than 15
Activities and sights: Trekking, cycling, paddling, horse riding, dog sledding, spa, zip-line, after skiing, shopping, chocolate factory, water park, schnapps tasting, ice climbing and much more.
Web: www.aresweden.com Facebook: aresweden Instagram: @aresweden
Subscribe to Our Newsletter
Receive our monthly newsletter by email