Destination Åre: A big city in an alpine village costume
By Linnea Dunne | Photos: Niclas Vestefjell
For over 100 years, Åre Bergbana has been bringing tourists up the mountain from Åre town square all the way to Fjällgården (the Fell Farm), and still today the funicular railway remains at the heart of what is now northern Europe's largest and most advanced alpine resort. Voted Sweden's best ski resort for the third year in a row at the World Ski Awards last month, Åre is unquestionably phenomenal – yet there is more to life in Åre than skiing.
Being the best and biggest is all well and good, but what does it mean in real terms? For starters, there are slopes for all kinds of skiers, always maintained to perfection. Åre Björnen offers a selection of slopes suitable for beginners, naturally attracting plenty of families with children, and the next step is Duved with its mix of easy to intermedium challenges. Those keen on powder and forest skiing will enjoy Tegelfjäll, while Blåstensbranten is superbly steep, offering huge scope for hardcore freeriders. "Central Åre is unique with skiing opportunities both above and below the tree line as well as incredibly fun and challenging off-piste," says Therese Sjölundh, CEO of Destination Åre.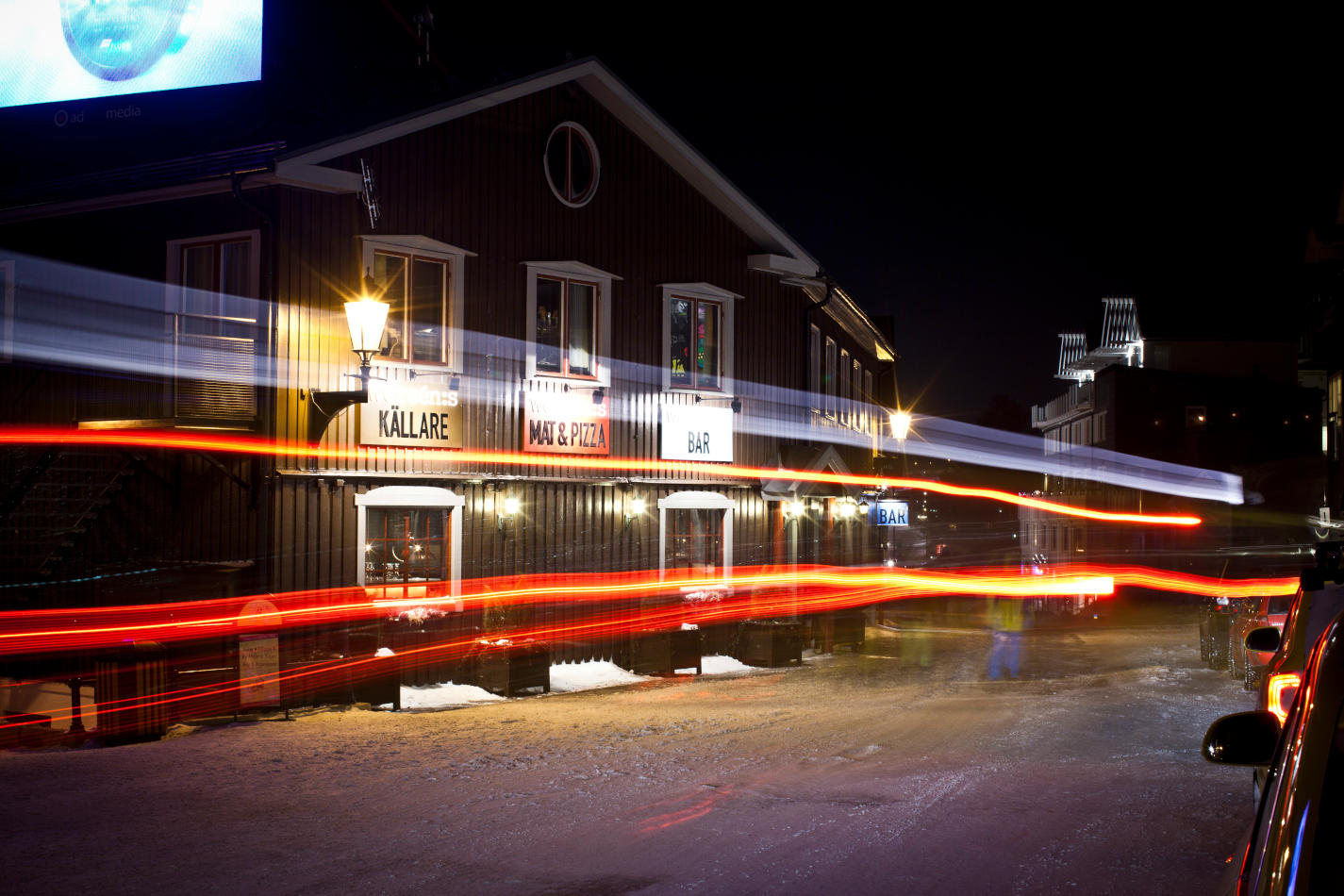 Of course, Åre would not have been chosen to host so many global alpine competitions if it was not a world-class skiing destination. The resort has been host to numerous Alpine World Cups since 1969, the 99th and 100th taking place on the 12th and 13th of this month, and last year it pulled off the feat of holding the events after no more than two weeks' notice, due to lack of snow at the original host resort, Val d'Isère in France. Next up is the 2019 FIS Alpine World Championship, and the preparations are already in full swing. "The hands of the entire village are on deck," says Sjölundh. "Duved has got itself a new snow-making cannon system and new lighting, and the main slope has been widened. All these efforts are massively adding to the experience here – not just for the athletes, but starting today."
A year-round, multifaceted experience
Perhaps the idea of all hands on deck and shared benefits is one of Åre's key strengths. "The village is full of momentum and lovely people," Sjölundh enthuses. "Åre is alive all year round: it's big enough to have everything you need, yet small enough to keep that village feel and atmosphere." While located some distance away from Sweden's major cities, communications to and from Åre are very good, and more and more people choose to combine careers with the outdoor lifestyle on offer. "Just in the last two weeks, four families have been in touch with me regarding plans to move here," says Sjölundh. "We're so much more than a ski and tourist destination."
The official population of Åre is a modest 1,300, yet the village boasts more than 50 restaurants, many of them run by award-winning chefs, eight of which are listed in the White Guide. Fäviken Magasinet, run by chef Magnus Nilsson, was named the second best restaurant in the Nordics only last month. Take the spectacular alpine setting, a mountainous view and a cosy village vibe and add flavours from all the world's culinary traditions, and you will understand why Åre has been described as a big city in an alpine village costume.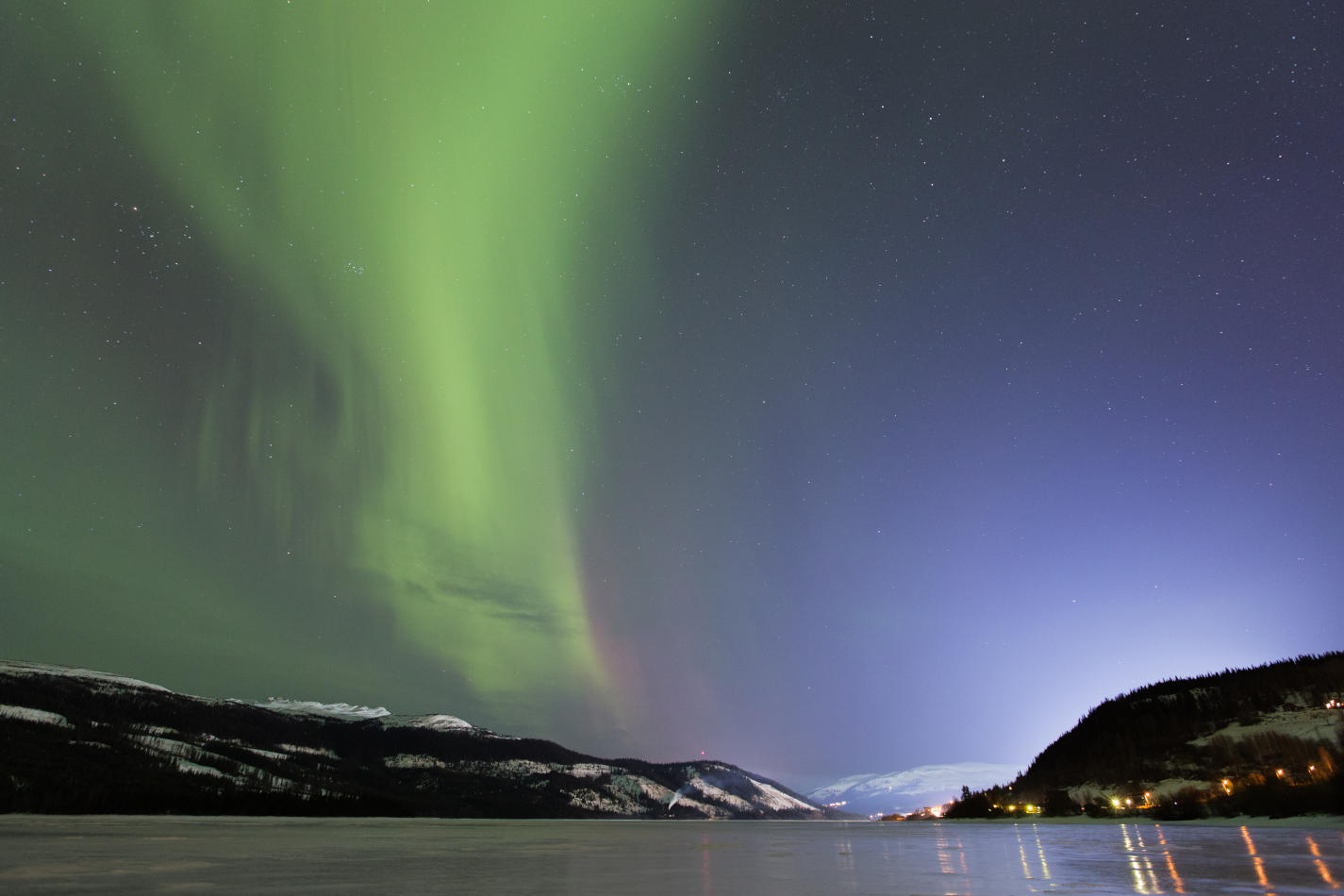 When tired feet need a break from ski boots, there is history, culture and fun to keep even the most ambitious adventurer busy. As early as the 1100s, thousands of pilgrims stopped in Åre on their way to Saint Olav's grave in Nidaros, and when the Åre tourist information office opened in 1891 it was under the slogan of a 'climatic spa resort'. "There are a number of great spas here," says Sjölundh, "and wellness more generally is big. 2016 also marks the tenth anniversary of Work Out Åre, a big annual fitness event." While there are walking tours specifically dedicated to telling Åre's history, many of the activity providers throw in an element of history too, including Camp Åre's zip-line tours. A must-see for akvavit fans is the Buustamons Distillery.
Summer visitors and permanent residents alike can enjoy fishing for trout or taking the cable cars to the very top of Åreskutan for a stroll with stunning views all the way to Toppskutan, famous among other things for its waffles. Those with surplus energy can head straight for Åre Bike Park, named the fourth best bike park in the world in 2013. "Yes, Åre is an absolutely amazing alpine resort – that's indisputable. But talking about Åre as a ski resort plain and simple leaves out so much. It's the complete package, the year-round, multifaceted experience, that makes Åre magical," says the CEO. One last tip? "Night skiing on the VM8. Be there ready to go as the evening session starts and you get to experience the fresh slope. It's a pretty amazing feeling to set off down the slope under the strong LED lights as the rest of the resort is hidden in midwinter darkness."
Åre in brief Height of Åreskutan: 1,420 metres above sea level Maximum drop: 890 metres Hiking trails: 20 trails ranging from 1.2 to 24 kilometres Cycling trails: 30 trails, about 40 kilometres downhill Lifts: 42 in the winter, five in the summer Longest piste: 6.5 kilometres Groomed cross-country skiing trails: 92 kilometres Restaurants: More than 50 Bars and nightclubs: More than 15 Activities and sights: Trekking, cycling, paddling, horse riding, dog sledding, spa, zip-line, after skiing, shopping, chocolate factory, water park, schnapps tasting, ice climbing and much more. For more information, please visit: www.are360.com
Subscribe to Our Newsletter
Receive our monthly newsletter by email