Artipelag: Where art meets archipelago
By Pia Petersson | Photos: Artipelag
Artipelag provides its visitors with exciting experiences in conjunction with tranquil contemplation. This is a comprehensive destination where visitors take pleasure in progressive exhibitions and delicious food, all the while enjoying the unspoilt surrounding archipelago environment.
Located next to a beautiful bay in the inner part of Stockholm's archipelago, Artipelag opened its doors in 2012. Ever since then, this art, good food and events venue continues to stimulate all levels of the human mind. "At Artipelag, we have an underlying exhibition policy which we think of as hot and cold showers. This means that along with the celebrated classics, we exhibit contemporary art that may be considered a bit trickier. The ambition is for art to be accessible, and it should be about what is important in our time," begins Bo Nilsson, museum director.
Located a bit outside Stockholm city centre, Artipelag is nevertheless very accessible. A shuttle bus from the city centre takes visitors all the way to and from the museum in only 25 minutes. In addition, neither parents with buggies nor wheelchair users need to worry when visiting Artipelag; there are lifts between all floors of the building. Moreover, on the doorstep of this art museum is almost one kilometre of accessible seafront paths to enjoy.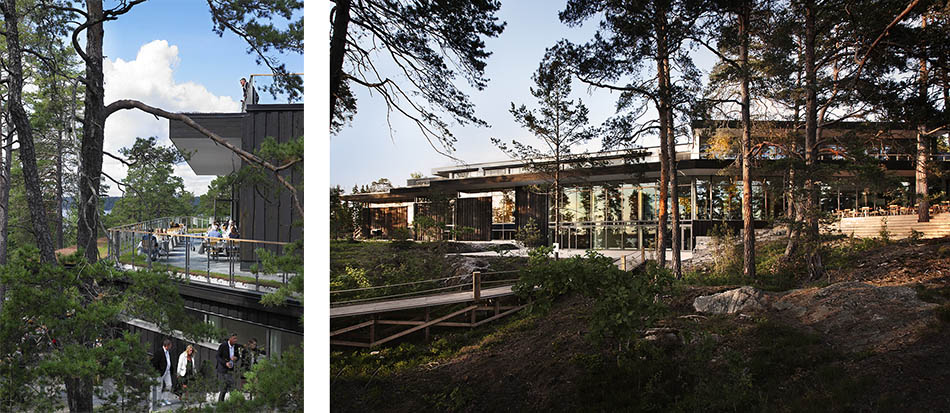 On International Women's Day, 8 March, Artipelag's new exhibition, Signature Women – 100 years on the Swedish art scene, opens. The exhibition, which will stay open until 27 September, comprises approximately 350 works by some 50 Swedish female artists. The artists span from Sigrid Hjertén and Hilma af Klint to Mamma Andersson and Carolina Falkholt, female artists active from the beginning of the last century up until today. The selection contains everything from painting, textile, sculpture, handicraft and drawing to graphics, photography and film. "The ambition isn't to produce a definitive picture of art history, but instead to present a humble history, which should probably be seen as a basis for discussion rather than a definitive statement," explains Nilsson.
Artipelag certainly is a holistic destination. The exhibitions are part of an overall experience where architecture, nature and food work in harmony in order to make it complete.
Web:www.artipelag.se Facebook: Artipelag Instagram: @artipelag
Subscribe to Our Newsletter
Receive our monthly newsletter by email