Åry Trays: A traditional trademark serving trendy trays – and more
Text: Nina Bressler | Photos: Åry Ab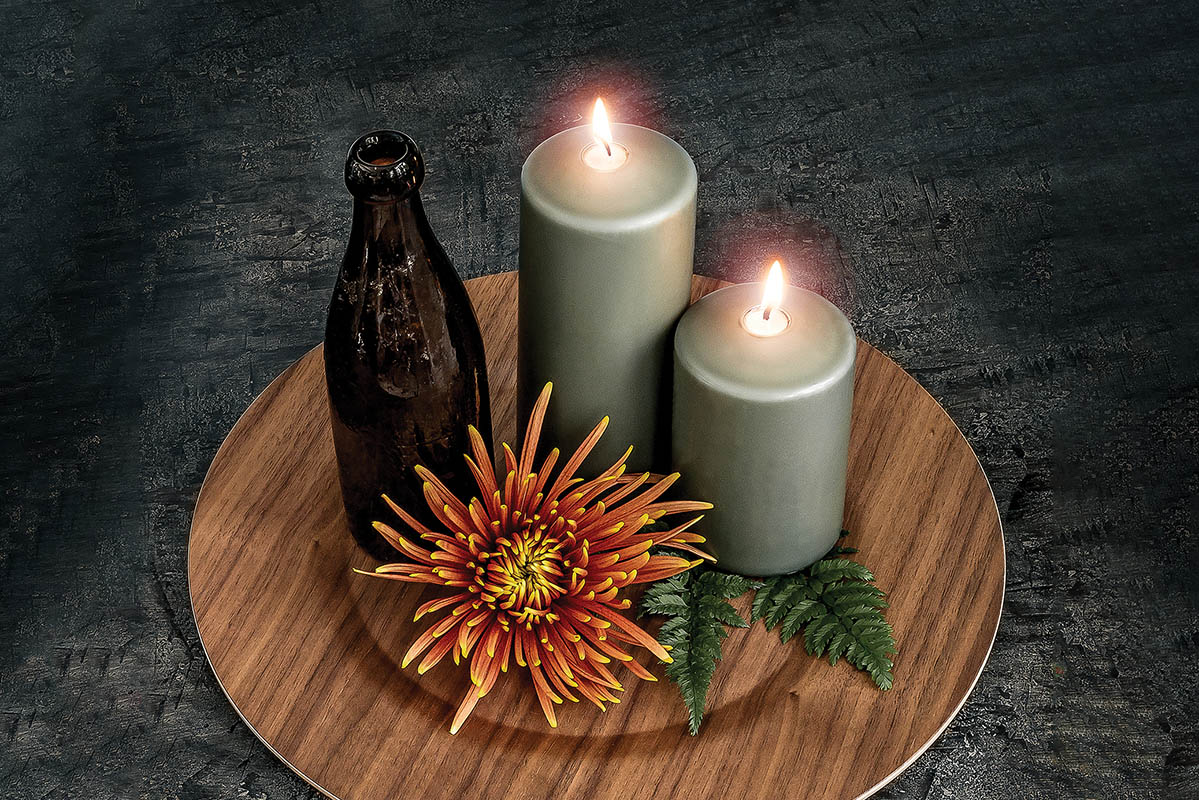 Åry Trays started making birch veneer trays in 1952, and has since then been one of the most prominent producers on the market. You can easily customise your own tray, or head directly for Åry Home, the sister brand where you can choose from carefully selected motifs from famous designers and artists. Looking for a table, coaster, shelf or other interior design item? Look no further – an abundance of other design items are available, too.
Founded in the small town of Nybro, Sweden, Åry Trays has made a name for itself as one of the most high-quality producers on the market, with its original trays still being sold at auctions – a clear sign of their longevity in design and durability. The company only sells business to business, and despite producing high quantities for retailers and hospitality businesses around the world, the production has stayed the same since the beginning; all products are handmade in Nybro, where layers of birch veneer are pressed together and molded into trays, bowls, cutting boards, coasters and much more. A sustainable production cycle is important – all the wood is FSC certified, and any waste goes into heating the premises as well as the machines for production.
"We are proud to offer so many beautiful options. We collaborate with fantastic designers and artists, and we are also honouring the simplicity of finely crafted wood. In our Viventium collection, we have used oak, ash and walnut to create gorgeous trays and bowls, where the beauty and longevity of the wood itself are celebrated," says Sara Åberg, head of sales and marketing. The trays are also made to match the brand's tray tables; choose between anthracite, gold or wooden stands, and mix and match in the way that suits you best.
Scandinavian design is always in focus, and the portfolio boasts work by Scandinavian designers with contributions from international talents. Sam Pickard's Pine Cone collection evokes memories of the vast pine forests of Sweden; Ulrica Hydman-Vallien's world-famous, playful motifs make another obvious choice; and Jesper Ståhl has contributed with a shelf that can be set-up in 16 different ways. Simplicity and the quality of the wood are key, and with some help from playful designers, Åry Trays provides items that will keep any room beautiful for a very long time.
Web: www.arytrays.com and www.aryhome.com Instagram: @aryhome
Subscribe to Our Newsletter
Receive our monthly newsletter by email