Asante Architecture & Design: A firm built on gratitude
Text: Linnea Dunne | Photos © Marius Rua & Ann Jonsson
F rom Stockholm to Paris, Berlin, Tanzania, and all the way back to Stockholm: Asante's founders, Frida Öster and Carolina Wikström, have travelled far and learnt where best to find inspiration. This inspiration is discovered in both places and people, which sums up what Asante Architecture & Design is all about. "We are inspired by the people in the places we work. We are connected to where we are," says Öster.
Asante Architecture & Design, based in Stockholm, is a company with a strong creative team that works towards one and the same vision: a focus on sustainability and the client, which is demonstrated clearly throughout their projects. "We focus on design created for the local, both the people and the environment. We focus on sustainability, wood, nature and people's needs. Every project is developed around the place where we are, and the people that live there."
Asante architects want their projects to make a statement, to show that each project can make a difference to an area or a person. "It is amazing how architecture can attract and affect people. Our project Hadars Hus in Norway has gained attention internationally and won a few awards, including a Golden Design Award. The little island where the house is built has now been visited by architecture enthusiasts from all around the world, which is very exciting. Our design objects are also developed to bring attention and admiration to a place. Like our cutlery sleeves: they are cases made out of vegetable-tanned leather, and perfect for a nice table setting," says Öster.
Their inspiration always comes from the surrounding area, no matter where their project may take place. Öster elaborates: "We want our clients to feel proud of where they are, and where they live; the material found in the area, the nature surrounding them, and the culture. We want to create great things that contain little gestures."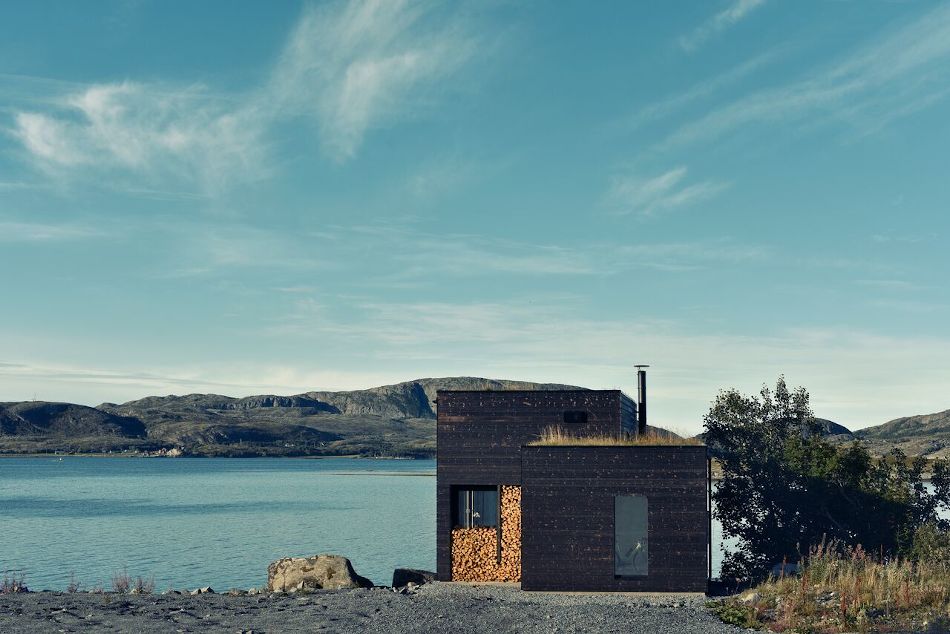 Öster and Wikström both studied at the Royal Institute of Technology before moving to Paris and Berlin to study for a year. They then came back and started their final university project: in Tanzania. "We designed and built a children's centre, which opened this August. It has been eight years of hard work. We were in charge of the whole project and had to find funding, volunteers and everything else, but it was all worth it." Asante means 'thank you' in Swahili, and that is the foundation of the business. "We named it Asante in gratitude for what Tanzania gave us."
Now Asante wants to share its passion with the world and is currently seeking out other projects that will make a difference − to a person, or a place.

Web: asante.se Facebook: asantearkitekter Twitter: @Asante_AB Instagram: @asantearkitekter
Subscribe to Our Newsletter
Receive our monthly newsletter by email