Asminderød Kro: A historic pearl north of Copenhagen
Text: Jane Graham | Photos: Rasmus Danielsen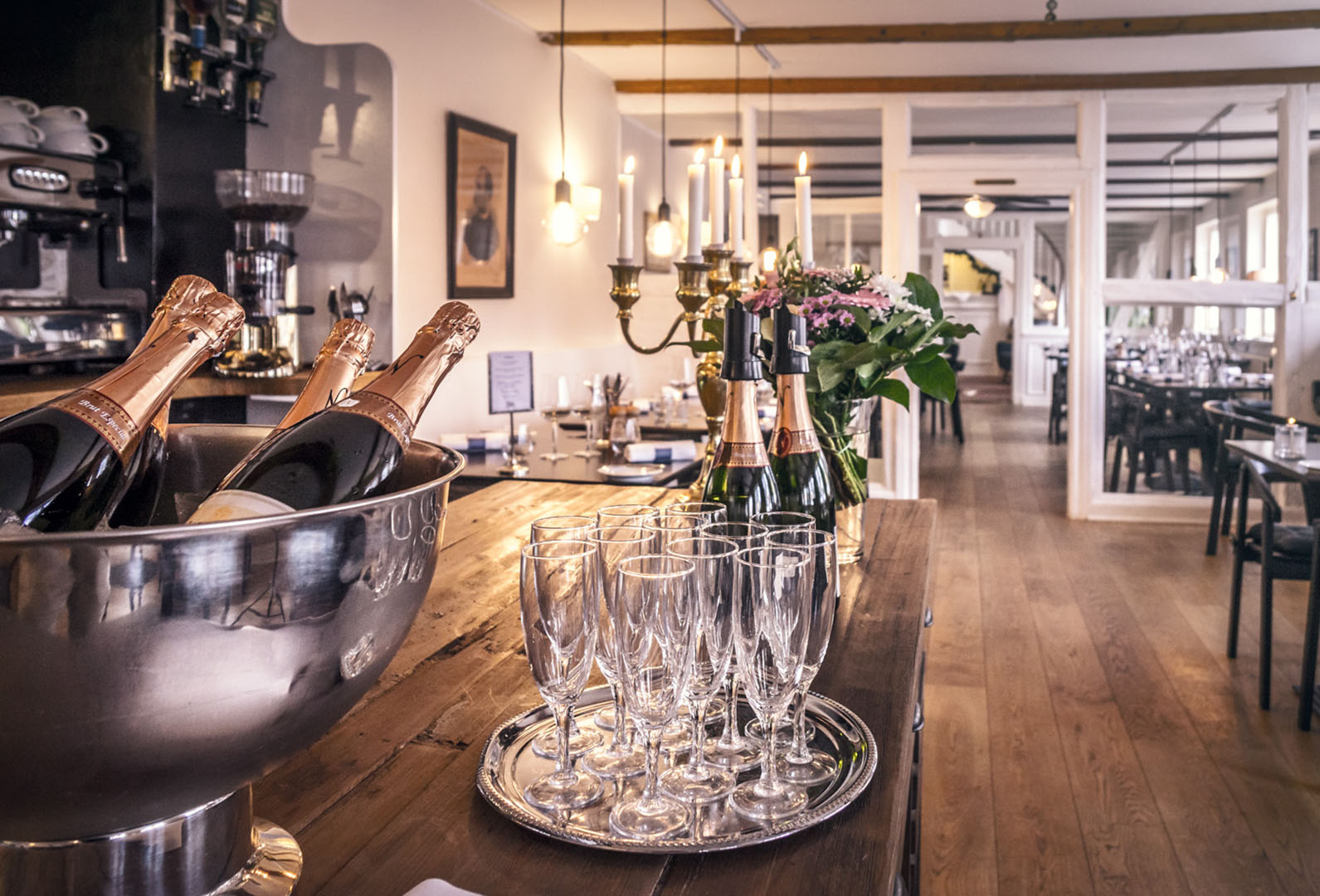 Asminderød Kro near Fredensborg forms the ideal backdrop for everything from a golden wedding anniversary to a cosy mini break.
Those looking to escape the hustle and bustle of the big cities will find plenty of charm at this newly modernised, historic coaching inn, which dates back to 1679. In the heart of North Zealand, it's an ideal spot for a mini break. Enjoy a package with half or full board, or bring friends and family – the inn has reception rooms to suit all party sizes.
A retreat in beautiful surroundings
Not far from the Danish Royal Family's summer residence, Fredensborg Slot, and just a short drive from other attractions, including Frederiksborg Palace in Hillerød, the beautiful North Zealand coastline – dubbed 'the Danish Riviera' for its sandy beaches – and the beautiful lake Esrum Sø, Asminderød Kro has an idyllic, rural location – as well as being within walking distance from Fredensborg train station with connections to Copenhagen and elsewhere.
"We're a cosy little hotel that provides a retreat from everyday stress, whether you visit alone, as a couple or with a group of 100 people," says Niklas B. Nielsen, who owns Asminderød Kro together with his wife, Carina. In addition to the numerous receptions, anniversaries and parties that are held here over the year, they can offer a more intimate all-inclusive hotel package with an evening meal, including coffee and cake, and a hearty breakfast.
Should you not feel like an excursion to the many attractions in the region, Asminderød Kro has plenty of facilities on-site, including a large, beautiful garden– the flowers are particularly attractive at this time of year, Niklas notes – with three terraces, one with a bar and lounge furniture. There is also a fully stocked hotel bar that offers billiards and other pub games.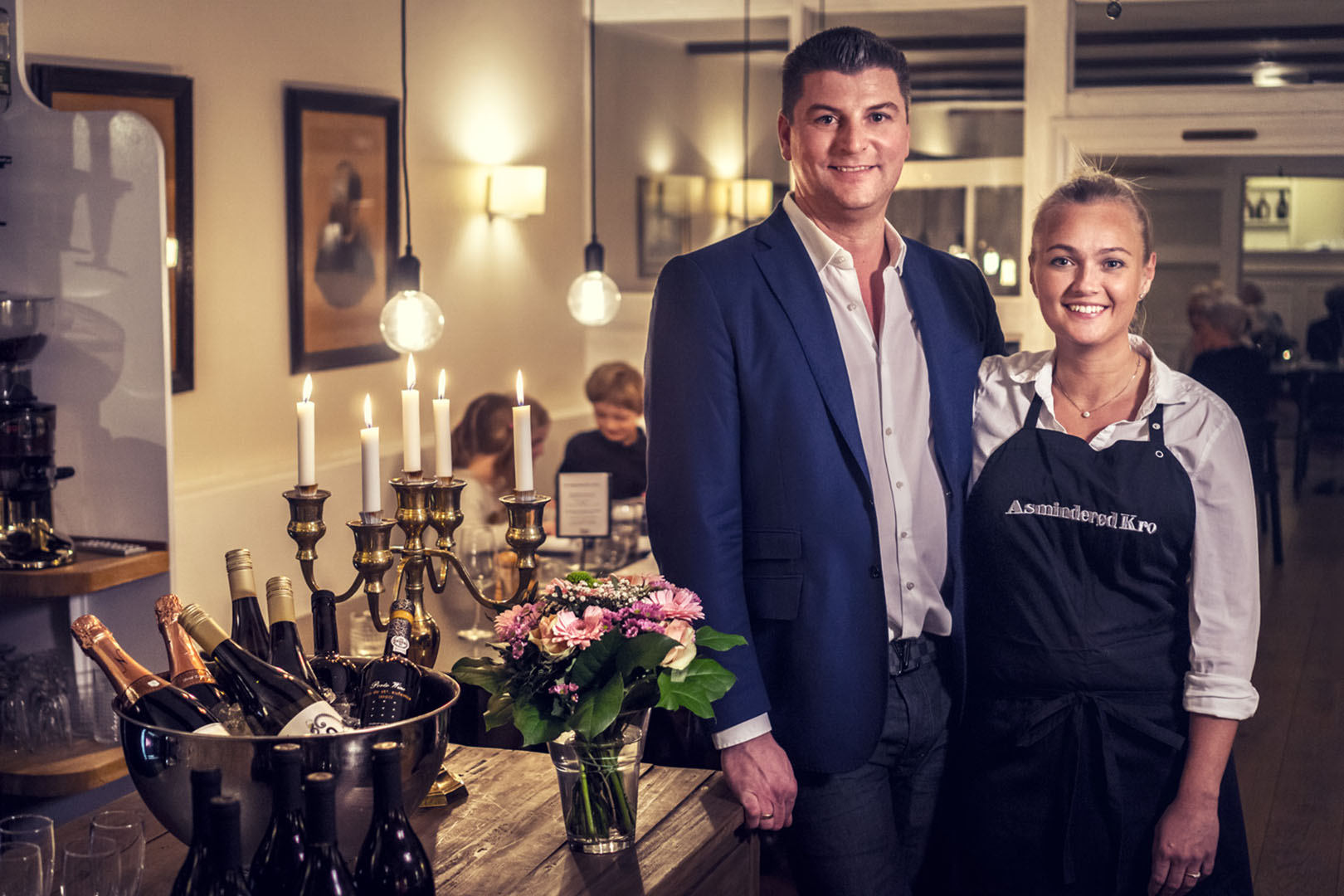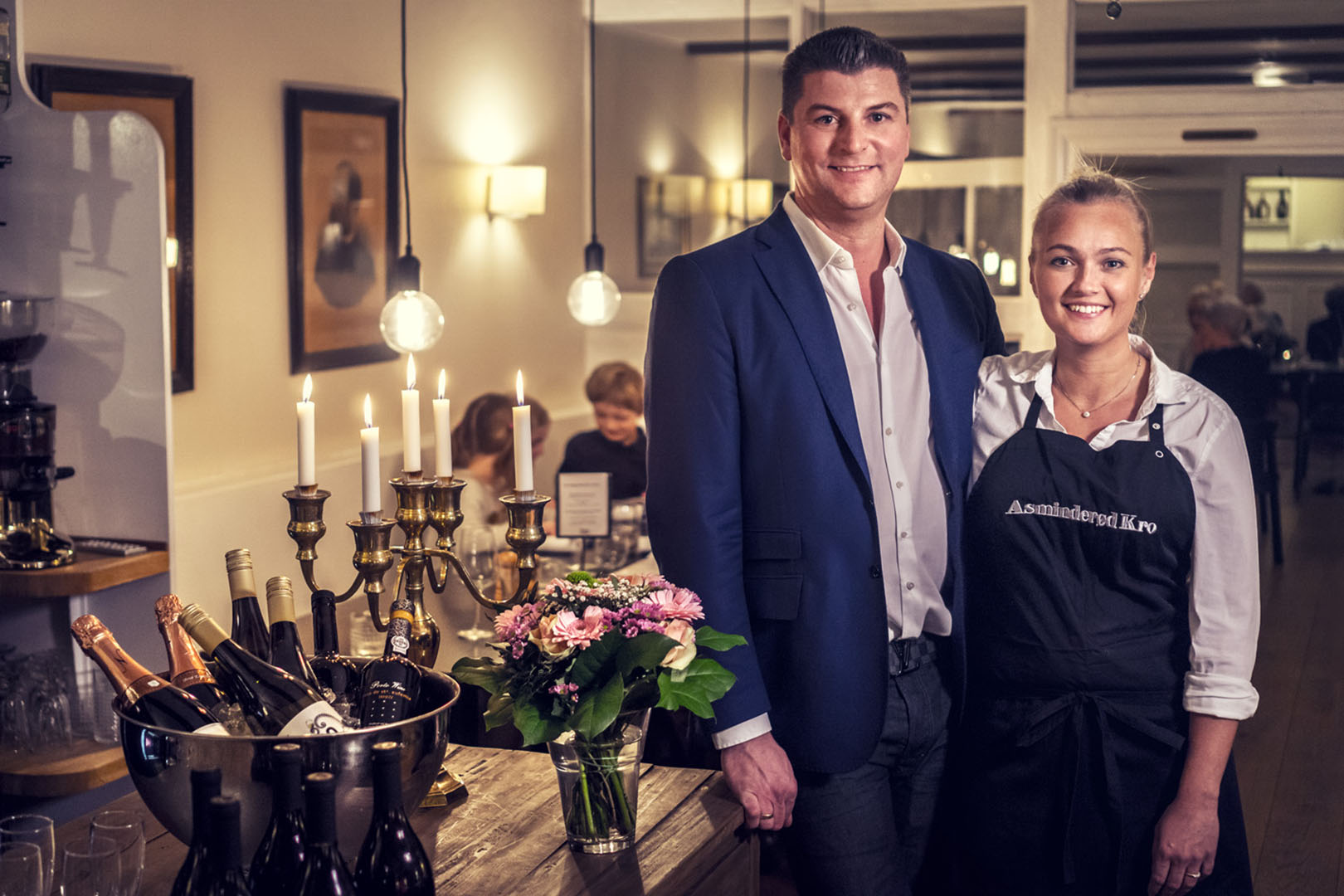 Renovated with respect for the inn's history
Somewhat surprisingly in light of its current success, Asminderød Kro's future was looking less bright six years ago, when the closed-down inn was put up for sale as a 'fixer upper'. "It was worn down and in a poor state generally," recalls Niklas, who estimates that it must have been about 30 to 40 years since it had last been modernised.
Niklas, who is also a full-time contractor, took to the task with gusto. "I took a contractor's approach to the task and repaired what needed fixing," he says, adding that the inn underwent "a complete renovation, from the bedrooms to the meeting and dining rooms. We put in all modern appliances, solid oak wooden floors, soundproofed windows – all with respect for the house's history".
The renovations have been welcomed by guests, old as well as new, who have rated both hotel and restaurant with top scores on various websites."Many of our regulars have been visiting over generations," explains Niklas. "They are really pleased with the changes we've made– at a time when so many of Denmark's old inns are closing and being made into private apartments, they are very happy to see that it has been preserved and reopened."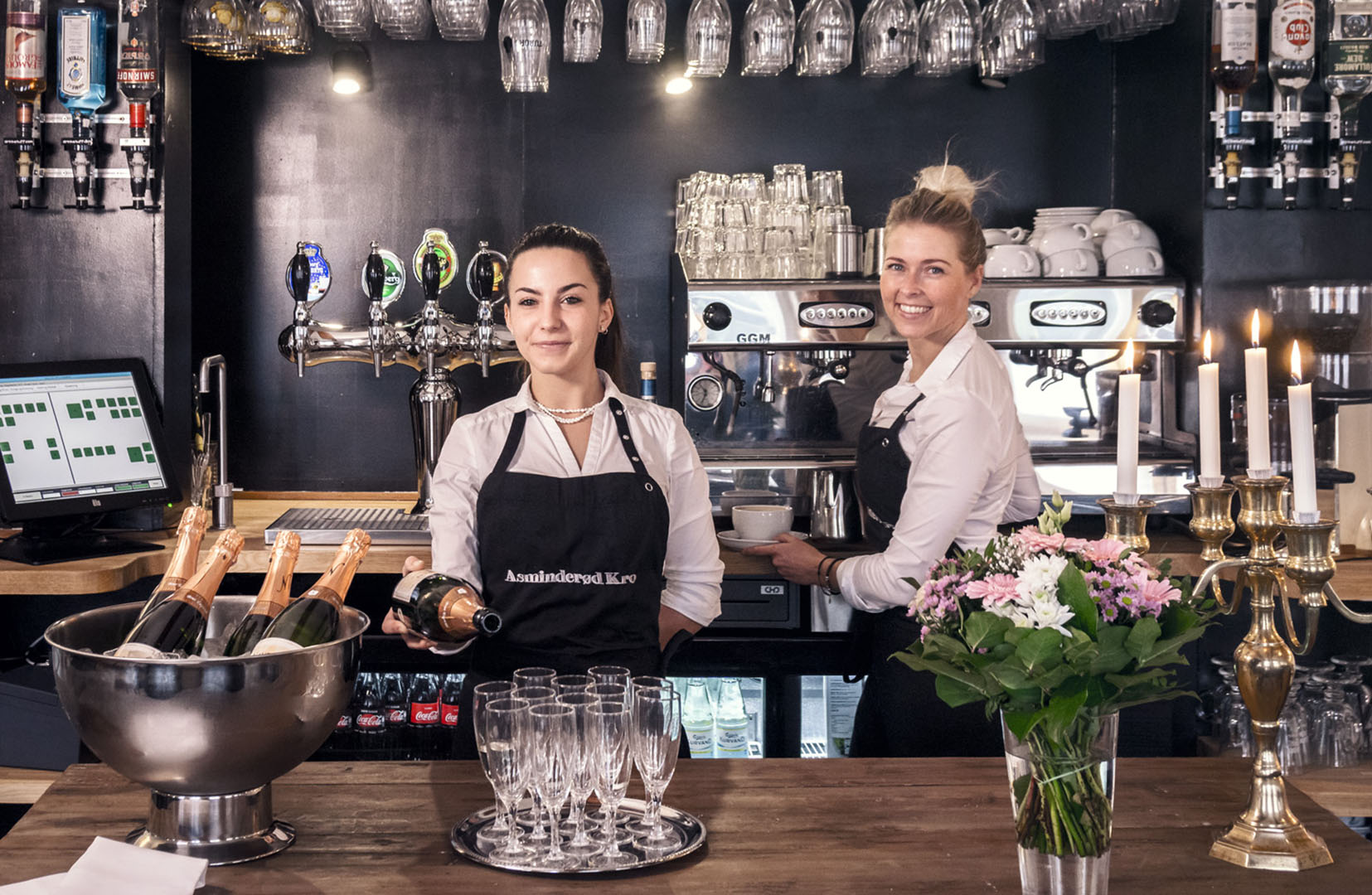 Dine in style
The hotel's restaurant is open Tuesday through Sunday and offers traditional Danish fare such as the national dish, 'stegtflæsk med persille sauce'(slices of crispy pork with boiled potatoes and parsley sauce) as well as international, American and French dishes, so there is something to suit all tastes. "We always have a steak on the menu, as well as a wiener schnitzel. We offer an ambitious menu and use quality, seasonal ingredients," Niklas points out.
The inn is also branching out into events, which are held in its large banquet hall with a capacity of around 250. There is an Oktoberfest event coming up in the autumn and a concert in the winter, for example.
Asminderød Kro is very flexible and can accommodate most needs. With the banquet hall able to host parties of up to 250 guests, it is ideal for wedding receptions or large birthday gatherings, but there are also private rooms available for as few as ten guests, perfect for the more intimate, cosy gathering. "We really do have rooms to suit any request," says Niklas.
Subscribe to Our Newsletter
Receive our monthly newsletter by email