AYTM: A playful approach to Nordic design
By Caroline Edwards | Photos: AYTM, Christan B. Yellows (photographer) and Lene Rønfeldt (stylist)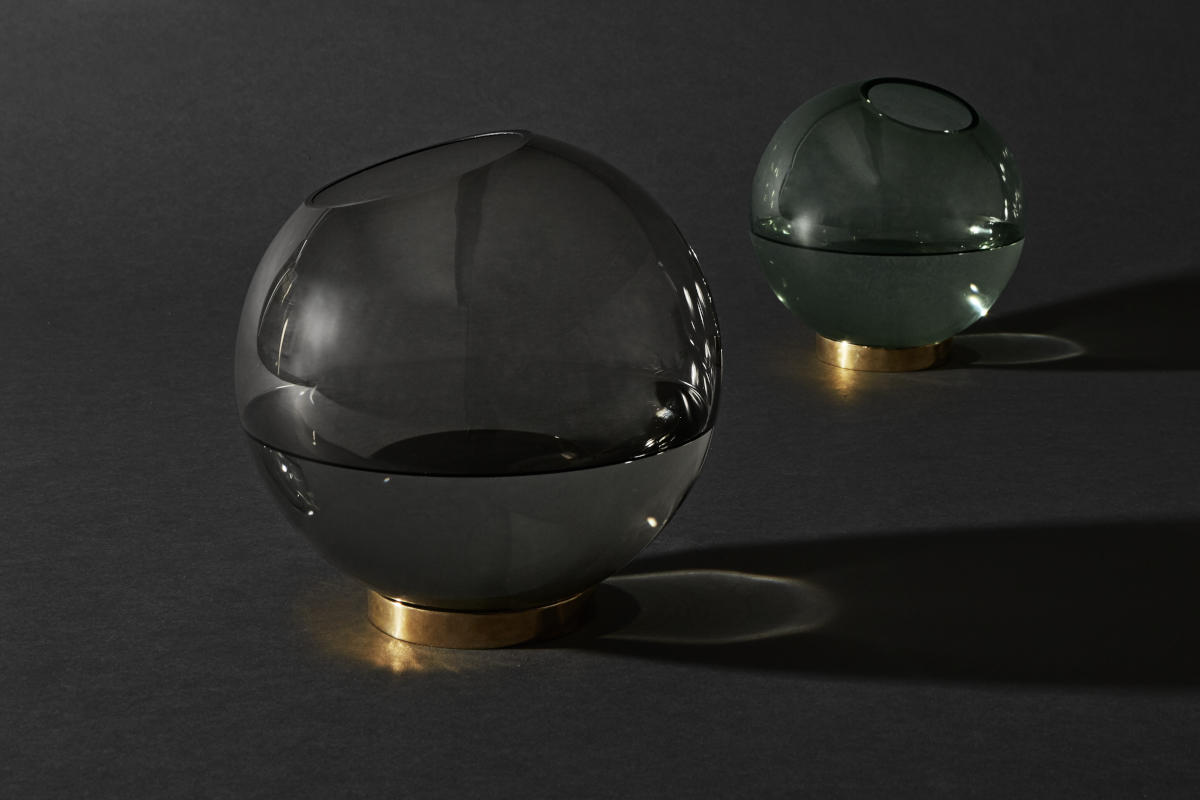 AYTM is a new interior design brand sparkling with eye-catching details and simplistic elegance, offering high-quality products at a reasonable price. With more than ten years of experience in the industry, Kathrine Gran Hartvigsen is ready to introduce AYTM to the world, determined to inspire Scandinavians to personalise their homes with decadent designs.
"I believe that we have something new to add to European design and we are very excited to show it to everyone," exclaims Kathrine Gran Hartvigsen who has been running the company Gran Living. Along with her husband Per, she has been designing and producing interiors for furniture chains since 2004. This experience has given her extensive knowledge of the industry along with a knack for trend spotting – and now she is ready to take the lead as AYTM enters the world of design as a brand that plays with words as well as ideas.
Sophisticated, yet decadent
"Our name, AYTM, is a bit of a word-play. It refers to the word 'item', which is what we are all about. We create aesthetically pleasing objects for people's homes that are meant to suit design-conscious customers eager to make their lives less bland," explains Kathrine. After spotting a gap in the market, she decided that it was time for Gran Living to get a new family member, hoping to inspire the laid-back Scandinavians to express themselves more freely – and that was how AYTM was born.
"Nordic design is known for its good quality, but also it's simplicity. AYTM seeks to design items that are both sophisticated and decadent, combining international trends with something Nordic in an attempt to allow design-conscious homeowners to play around with decorative interiors," explains Kathrine, who is rather proud of the young brand's achievements so far. Their first collection is defined by its exclusive look and design, with a pattern shaped as a drop running through the whole series as a defining feature, from the rugs to the pillows. At AYTM the decorative elements are in focus as well as functional items for the table. However, they are first and foremost a brand that appeals to the visual senses, designing everything from candle holders to sculptures to pillows.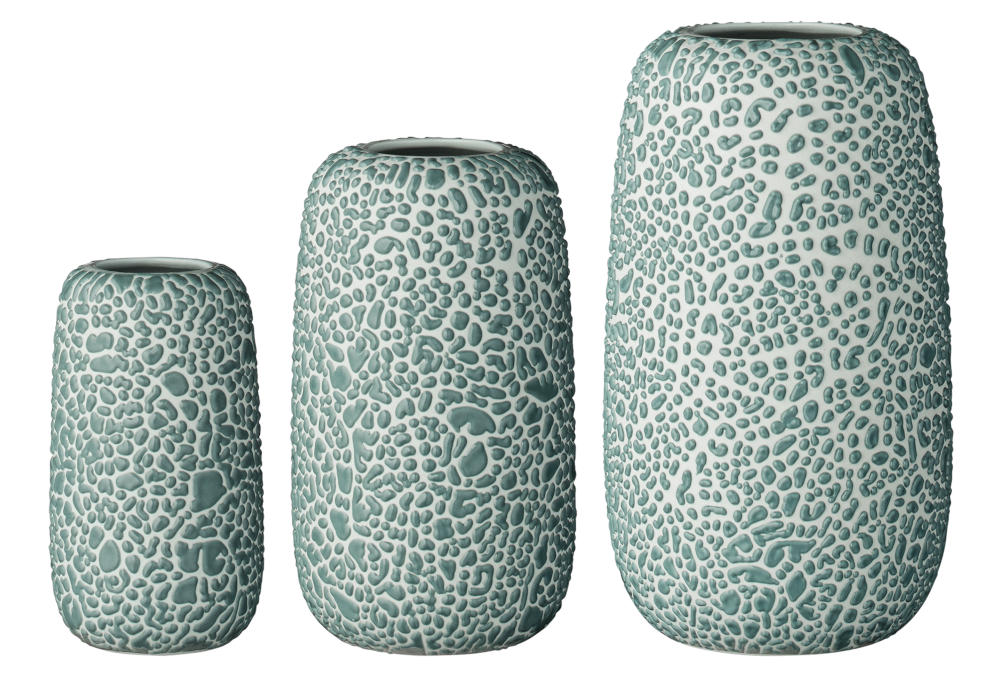 An invitation to play
"We want to create something cool and modern, we want people to play around with the interior look of their homes but without neglecting the importance of high quality and exclusivity," says Kathrine, who only make do with the best materials on the market. Despite being deeply rooted in the Nordic design tradition, AYTM dares to do things a little differently. With a 100 different products in their first collection, design-lovers can look forward to gorgeous creations, small as well as big, ranging from jewellery cases to small tables. One of their most innovative products to date is a small table made solely from mirrors that, despite its somewhat daring material, is the ideal fit for a stylish home, daring yet elegant, perfectly suited for breaking up the Scandinavian modesty.
"I love being able to make things that can add happiness to people's homes and be visually pleasing," confesses Kathrine, but she couldn't have done it without her talented head designer Anne Stensgaard. The combination of soft colours, quirky details, graphical elements and high-quality materials is what makes AYTM's products so outstanding.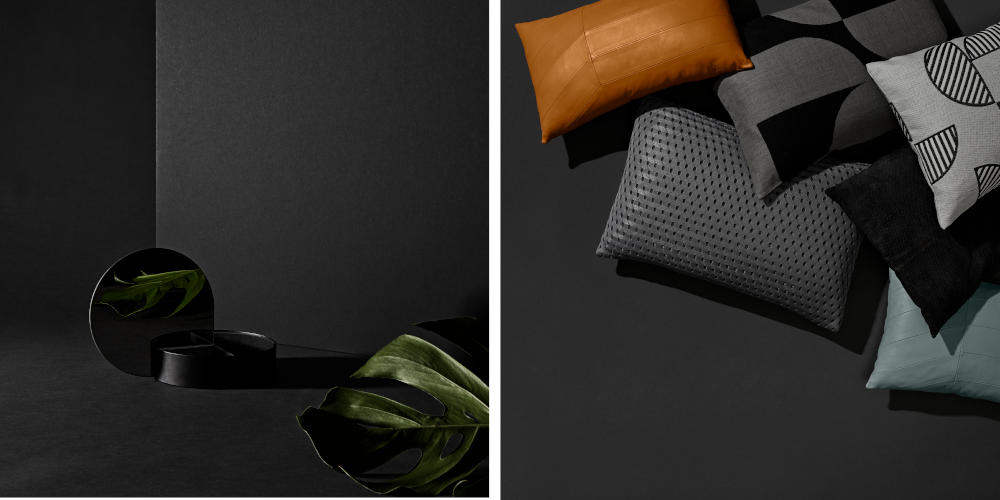 Ready to meet the world
"Often people seem to think that there are only two types of designs: low-key products in high quality, or eye-catching designs made the cheap way, but with AYTM this no longer has to be the case. Our strength lies in the fact that our interior design items are luxurious, yet innovative and creative in their look, made in warm and delicate colours," explains Kathrine, and adds that the team has found a lot of inspiration from art deco as well as the interior style from the '40s and '60s.
"We all have a lot of experience working in the industry and with my ten years at Gran Living, it's safe to say that we know exactly how to create a successful brand. We have experience with designing and producing for companies all over Europe," says Kathrine, and as soon as AYTM's extensive first collection hits the shop floors in Denmark, they will start to focus on the market outside the country border. First Northern Europe –and who knows what could be next?
AYTM will be presented at the Scandinavian Design Exhibition, Northmodern, in the Bella Center in Copenhagen from 13 -15 August, as well as Maison & Object in Paris in September
"We also have a showroom people can arrange a visit to," adds Kathrine, who is ready to greet her future customers and introduce them to the wondrous world of AYTM.
For more information, please visit www.aytm.dk or follow them on Instagram: @aytmdesign
Subscribe to Our Newsletter
Receive our monthly newsletter by email