Bad & Wellness: Escape to your very own wellness oasis
Text: Louise Older Steffensen | Photos: Bad & Wellness
F orget those questionable cellar saunas built by dubiously moustachioed DIYers in the '70s, and '90s spluttering hot tubs. Home spas have been rejuvenated, and they're here to stay, providing people with their own luxurious oases far from the stress of social media, busy careers and other people's sweat.
The people at Bad & Wellness know a thing or two about relaxation and rejuvenation – they have, after all, been designing and building the spas of your dreams for some of Denmark's most popular wellness centres and upscale hotels, including Hotel D'Angleterre, for 15 years. Some of their favourite projects, however, are the ones they build for private clients. "We're seeing a clear rise in interest in home spas," says Ernst Nielsen, owner and founder of Bad & Wellness. "With our increasingly busy lives, people are beginning to appreciate having somewhere to recharge their minds and their bodies without any outside stress or judgement. There's nowhere you can be more comfortable than at home."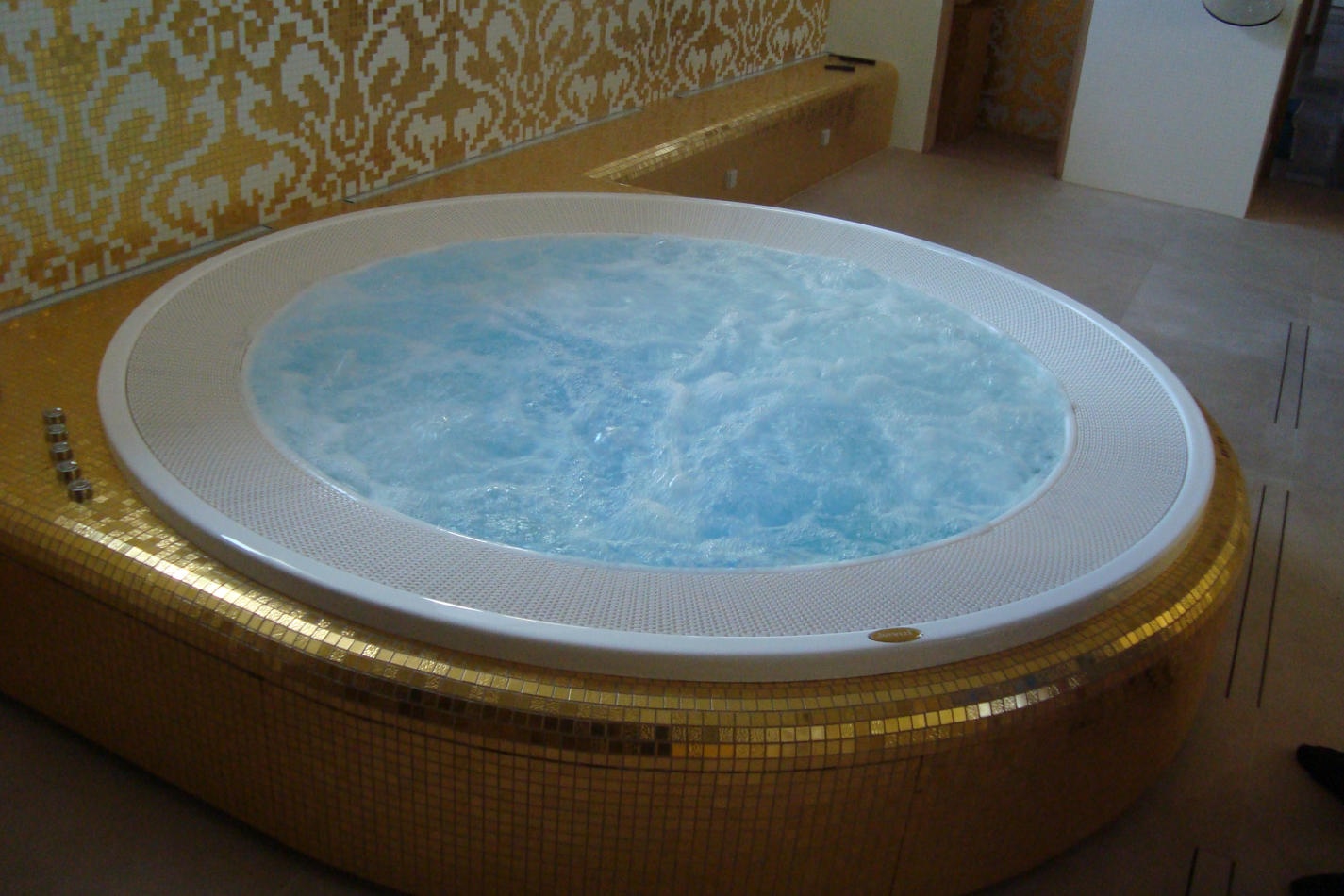 Putting you at ease
Each wellness space oozes quality and craftsmanship. With clean lines and high-quality materials, every space looks like something out of a Danish design exhibition. The rooms are clean and sanitary but warm and inviting no matter their size, and they feel comfortable to the touch. Gone are the pinewood constructions leaking resin onto seats and sauna users. They have been replaced by sturdier but gentler woods like the naturally water-resistant alder, which make for much more durable, hygienic spaces. The quality continues behind the exterior: Bad & Wellness works together with a tried and tested group of Danish craftsmen and plumbers, who specialise in setting up complicated wet rooms and spas to ensure that, once the rooms are set up, they simply work.
Every appliance and product is of similar high quality. Bad & Wellness knows its suppliers very well and has visited each facility before entering into a part nership. The suppliers are all based in Europe – mostly Finland, Germany and Spain – which makes spare parts easy to get if ever needed. Likewise, every product and feature Bad & Wellness endorses has been thoroughly tested by them.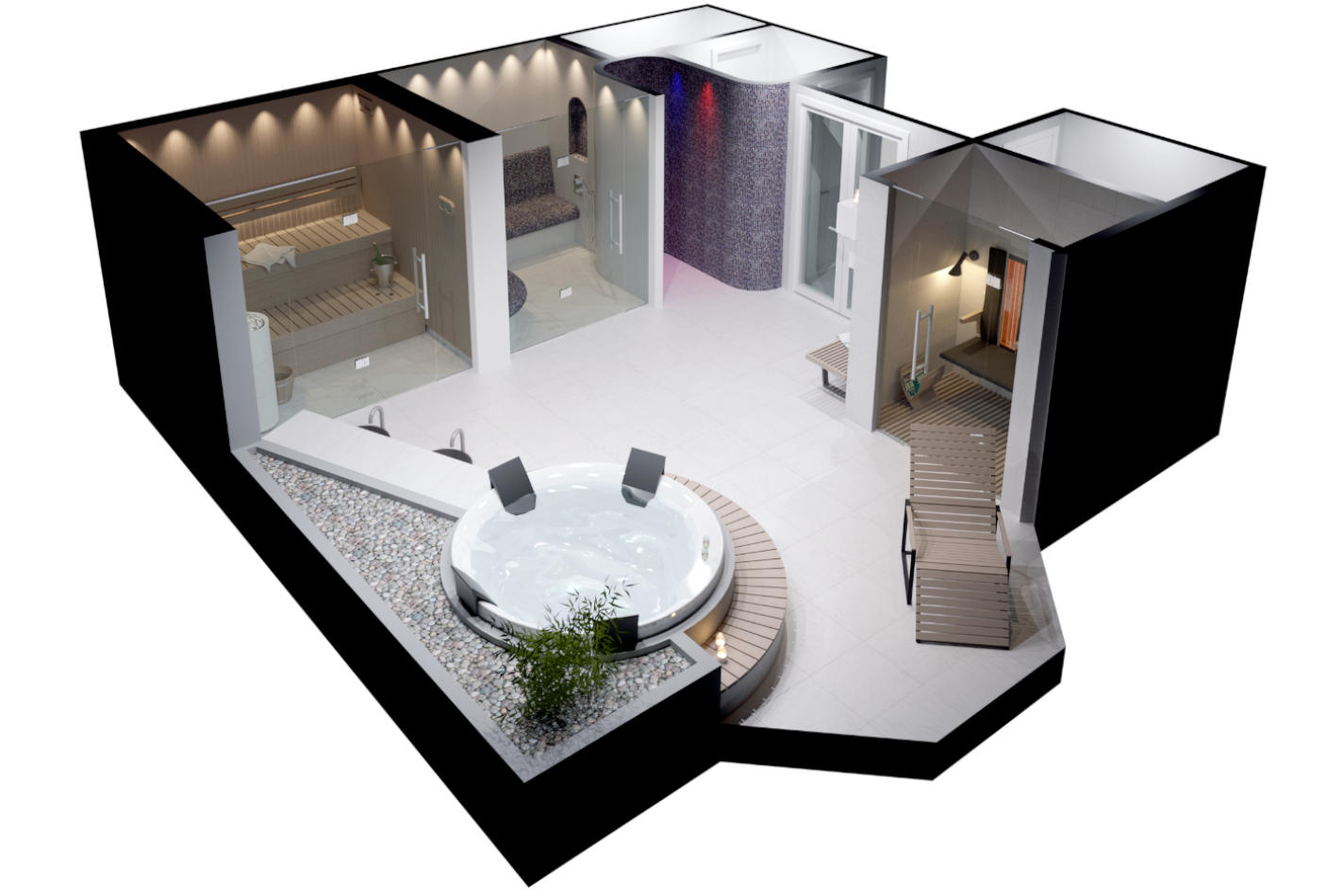 Creating good flow
With architect-drawn, tailor-made solutions, anything is possible, from traditional Finnish saunas to futuristic, jetted spa pools, and clients can see the design in 3D before construction starts. "We strive to give our clients everything they wanted and a little more than that. We also want to make sure that we supply the client with devices that'll actually help them achieve what they need, which means that we might suggest a steam bath rather than a sauna, or a swim spa rather than a hot tub," Nielsen says.
As it turns out, there is no such things as just a sauna: the traditional Finnish sauna has been joined by infrared saunas and biosaunas, which all work at different temperatures and humidities to heat up the body differently. "Most Danish clients who ask for a sauna have tried a real Finnish sauna in one of our neighbouring countries up north. In those, the heat rises very quickly indeed, while the humidity remains low," Nielsen explains. "That leaves some very dry air, which some people find very comfortable and others find quite overwhelming. In a biosauna, a boiling pan helps to heat up the air and add moisture to it, which naturally leads to higher humidity, and herbs or scented oils can be added to enhance the experience."
"The body is very good at maintaining our core body temperature at around 37 degrees," Nielsen promises, "which works in our favour." When the body is confronted by high temperatures, blood rushes to the skin, keeping our core nice and cool but flushing out excess heat through the skin, which gets rid of grime and other build-up and gives the skin and body a bit of a workout, particularly when coupled with a cold shower and lots of cold water.
The stars are the limit
Steam baths, which have been in use since the Romans, work at temperatures of about 43 degrees and, unsurprisingly, produce a lot of steam: unlike Finnish saunas, which create a dry heat, steam baths settle at 100 per cent humidity. To achieve this, they are lined with tile or mosaic, keeping the moisture in the room. In addition to improving circulation and relaxing muscles, they can open up pores and help with congestion. Today, features such as light therapy, sound, smell and devices to ease access can be added to most steam baths, saunas and wellness rooms.
The Spanish Aquavia Spa provides a range of spa pools and whirl pools. While spa pools can give you a workout, with currents and waves created by jets to keep you swimming for hours if you want, whirl pools can provide your body with a massage and the pure, unadulterated relaxation you deserve after your time in the spa pool. "With the right model, you can even use it outside, wondering up at the stars even in the cold, crisp Scandinavian winter," Nielsen teases.
Web: badogwellness.dk
Subscribe to Our Newsletter
Receive our monthly newsletter by email