BAKS Arkitekter: Designing from the inside out
Designing from the inside out, BAKS Arkitekter has created an array of exceptional homes that embrace the good life. BAKS Arkitekter's holistic approach, combining uncompromising designs, Nordic minimalism, and high-quality materials, has become so coveted that for the third year in a row, the company has received the Danish Gazelle award.
TEXT: SIGNE HANSEN | PHOTOS : BAKS ARKITEKTER
MAIN IMAGE: Infinity House is an uncompromising two-storey modernistic pearl set outside Aalborg.
Most people spend approximately 62 per cent of their life at home – a very personal space, which requires careful design consideration. Ever since his days at the Aarhus School of Architecture, creating inspiring and beautiful environments for people to live in has been the primary goal for owner of BAKS Arkitekter, Rasmus Bak. "It's not just about architecture; it's about embracing 'the good life' and all that that entails: entertaining guests, cosy evenings by a fireplace, al fresco dining, or simply creating an inspirational space, where children can play or do homework while in the company of their parents," he explains. "We aim to take the best that our clients have experienced in restaurants, holiday homes and nature, and make that a part of their everyday life. We concentrate on the senses – the way in which light reflects onto an interior space, the scent in an orangery, the touch of natural stone, or the feeling of experiencing an outdoor bath."
In the 15 years since Rasmus Bak founded his firm, the scale of projects has expanded from minor extensions and renovations to uncompromising, ambitious projects spanning everything from homes, townhouses and holiday homes to modern farms as well as major interior design projects for shops and hotels.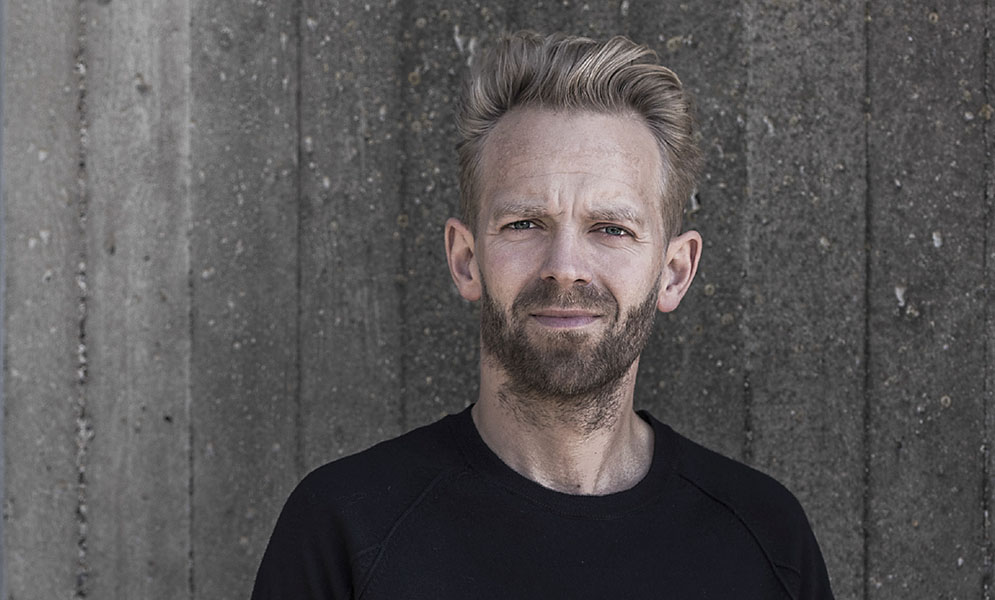 Rasmus Bak.
Attention to detail
In the early 2000s, while studying and establishing his own firm, Rasmus Bak worked at several larger architecture firms. During this time, he experienced that the essential elements of time, attention to detail, and an all-encompassing design process were, in his opinion, lacking from the design process. As inspiration for his own firm, he therefore looked not at his contemporaries, but back to the golden age of architecture in Denmark, the 1950s and '60s. "Back then, architecture firms would design everything: landscaping, interiors, furniture and the building itself. That's what I want, scaling everything down so that we can work with the project in its entirety," he says. "It's about combining a minimalistic Nordic design with a unique and personal touch and a tangible quality."
Working with the project from start to finish, BAKS Arkitekter encompasses everything from landscaping and outdoor facilities to design and interiors. Throughout the process, the practice works closely with craftsmen and suppliers to ensure that every detail is skilfully completed, using only the best-quality materials. "When you want to complete a project that is uncompromised, having a close dialogue and collaboration with all those involved is essential; it's the way it used to be, and it allows us to accommodate any unforeseen changes throughout the process and create the best possible solutions for our clients," explains Rasmus Bak.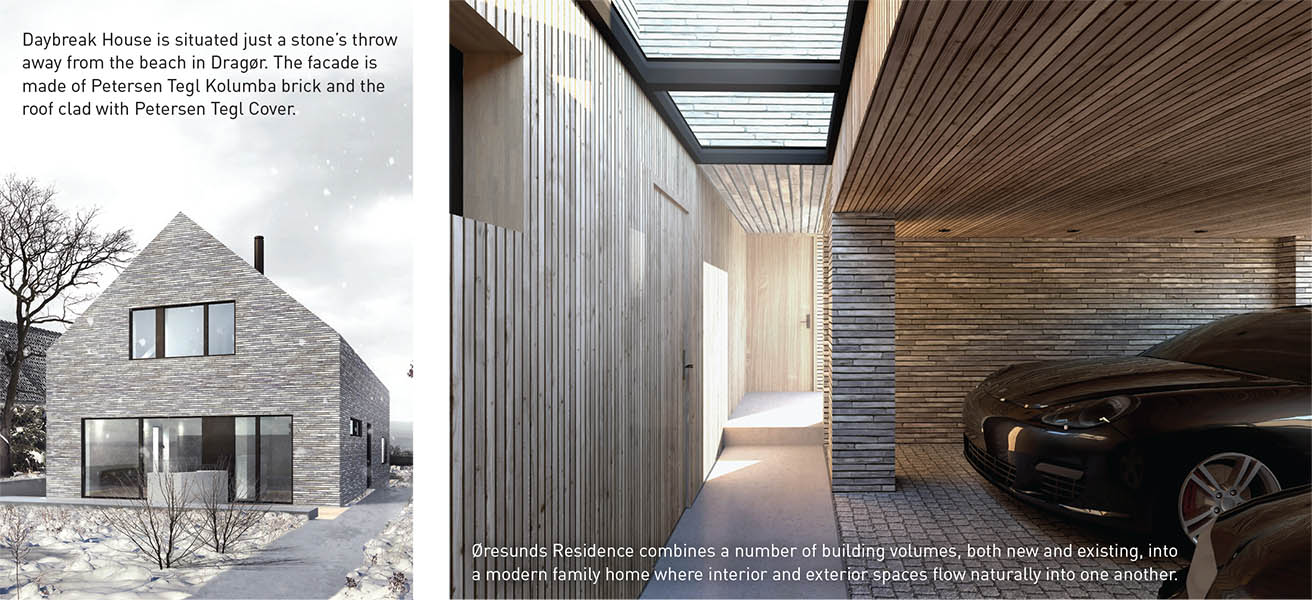 Leaping forward
Featured prominently in Danish design magazines and newspapers, many clients seek out BAKS Arkitekter because they appreciate the firm's combination of uncompromising architecture and individual details. "I think what people see is the mix of the masculine and minimalistic with the feminine and romantic," explains Rasmus Bak. "We work from the inside out; first and foremost, it's about creating a heart within the home and creating a simple and timeless design that stands the test of time."
BAKS Arkitekter's many acclaimed projects have not just led to much publicity, but also to continuous expansions of the firm, which has for the past three years been awarded a Gazelle, a title given by the national Danish newspaper Børsen to companies fulfilling a set measure of growth. This does not, however, necessarily mean that the company will take on more projects, says Rasmus Bak; rather, it means that it will take on bigger and more complex projects and take full control of every detail and every stage.
For this purpose, the firm is expanding with an interior design department, which will enable BAKS Arkitekter to design furniture, fireplaces, kitchens and other key elements within a building. Expansion of the practice in this way will further its ability to materialise the clients' understanding of 'the good life'. "The best thing about working with private homes is that we get to work really closely with our clients, and they are always 200 per cent engaged in the project," Rasmus Bak says, and rounds off: "For them, it's not just about financial value, but about real value, and working with someone who feels like that is amazing."
Facts:
— BAKS Arkitekter is located in Risskov, just outside Aarhus, but due to the firm's many projects in the Copenhagen area, it has a weekly day for meetings in Copenhagen.
— Founded by Rasmus Bak in 2004.
— Number of employees: 14
Double Wing House is a modern, three-winged countryside residence, which houses two families. It's a contemporary interpretation of a classic, Danish farm building, comprised of a combination of grey brickwork, cedar wood slat panels and a steel roof.
Subscribe to Our Newsletter
Receive our monthly newsletter by email