Ballograf: Pens that last a lifetime
By Kristine Olofsson | Photos: Ballograf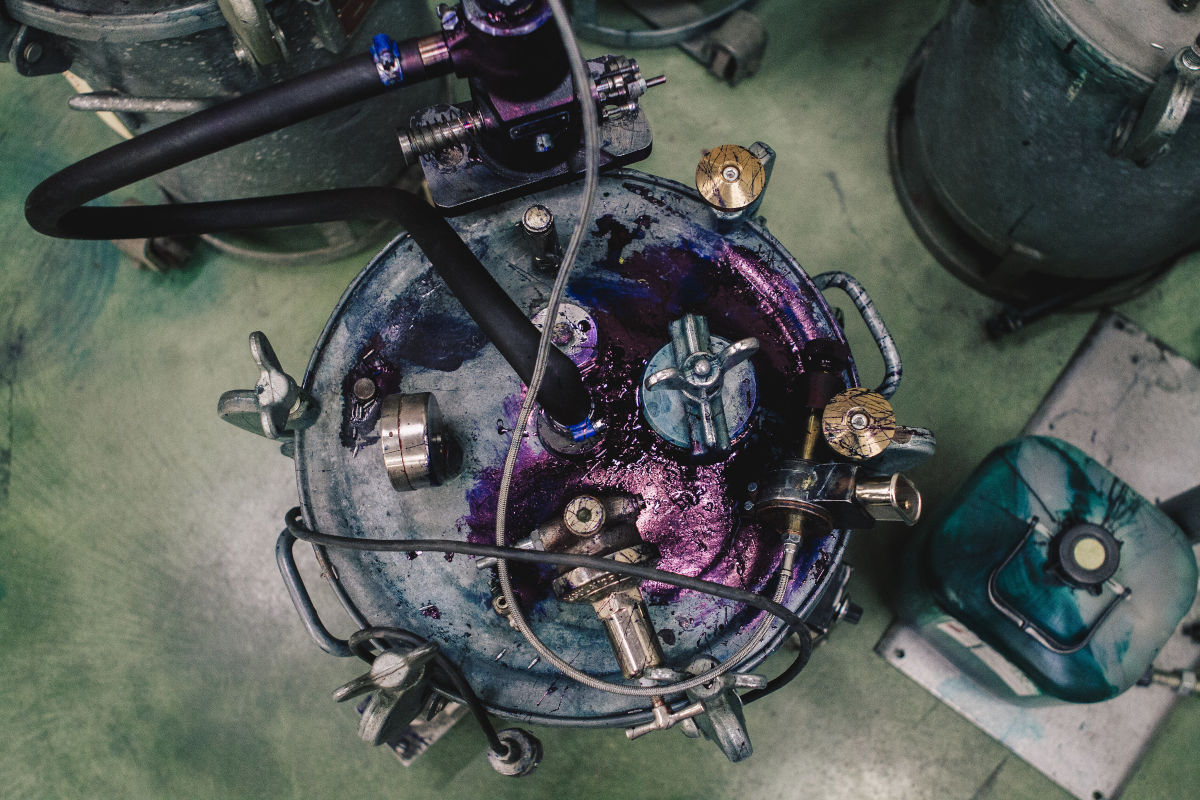 Pens from Ballograf are made in Sweden right from the beginning of the process and all the way until the end. With classic designs, recognised by most Swedes, Ballograf has offered high-quality pens for over 70 years.
The founder of Ballograf, Eugen Spitzer, arrived in Sweden from Hungary after escaping the Second World War. What he started as a small project in a garage, back in 1945, has now grown to become the only pen manufacturer in the Nordic countries. "In the '70s, there were around 20 pen manufacturers in Sweden, and now we are the only ones left," Peter Orrgren, managing director at Ballograf, tells us. "Production has always been in Sweden. We have factories in Västra Frölunda, just outside Gothenburg, and in Filipstad, with shipping to 49 countries all over the world."
Writing off the competition
Ballograf delivers pens that will last you a lifetime, literally. "Our pens come with a lifetime guarantee. If the mechanism breaks, we give you a new pen," Orrgren tells Scan Magazine. "A Ballograf pen can write for 8,000 metres, or, approximately 400 double sided A4-pages. That is 4,000 metres more than a pen from the second best manufacturer in the test," he says proudly.
In a world where the usage of pens is declining rapidly, Ballograf is actually gaining market share. According to Orrgren, the secret behind this is the combination of an affordable price and outstanding performance. "Certified ink, quality design and a product that will last you a lifetime is not bad for a pen that will only cost you around 45 Swedish kronor (just under four GBP)," he says.


The Ballograf bestseller is the Epoca ball-pen with a design that has remained unchanged since 1960. Other types of pens offered by the company are different ball-pens, pencils, markers, felt pens and whiteboard pens. "Around 70 per cent of our customers are businesses, and many of them choose to tailor their pens with logotypes and prints," Orrgren explains. "The remaining 30 per cent would be people like you and I, looking for a quality pen for a great price."
Times may be changing and pen usage dropping, but Orrgren remains optimistic about the future of pens, especially their value in an educational context. "Even though people write less by hand, I see a bright future for Ballograf," Orrgren says. "Nothing beats the genuine process of pen against paper when it comes to taking in information and learning."
Subscribe to Our Newsletter
Receive our monthly newsletter by email