Båstad: First-class activities all year round
By Nina Bressler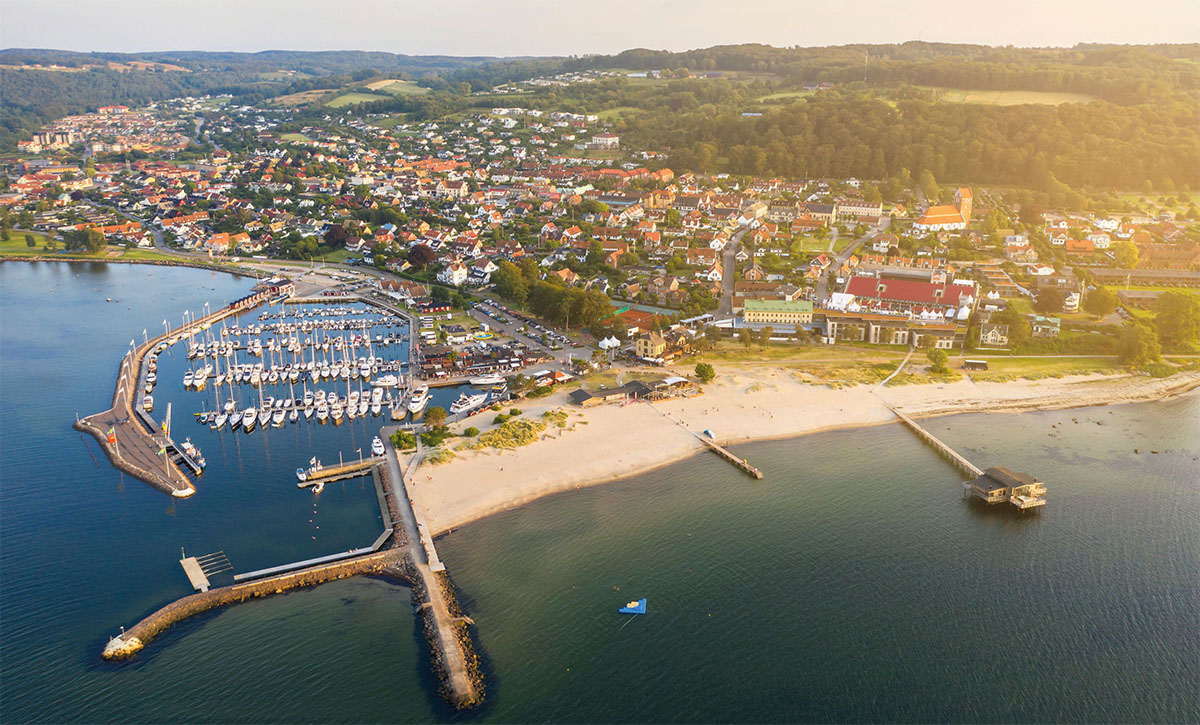 There's something about Båstad and its surrounding peninsula, Bjärehalvön, that makes people return year after year. You could guess that perhaps it's the breathtaking sunsets, setting into the Kattegat horizon every night, or perhaps the world-class nightlife and restaurant scene, entertaining tennis stars and fun-loving visitors every summer? Or maybe it's the unique, diverse natural landscape? Perhaps quality local produce and numerous farm shops? Whatever the reason, Båstad stands firm as a year-round provider of unique experiences, equally loved by locals as well as visiting tourists.
History runs deep in the town of Båstad. Steeped in royal connections, this area has turned into a hub for pleasure seekers as well as nature lovers from near and far, never lacking things to do, regardless of the season. The small town, conveniently located in southern Sweden, only an hour from Copenhagen Airport, will be premiering new and exciting events throughout 2022; not only is the region home to the prestigious tennis week in July, Nordea Open, but with the launch of youth padel tournament Bullpadel Explosion, it is on track to become a hub for this popular sport as well.
"There is something for everyone in Båstad. Whether you're looking for relaxation in nature, luxurious spa and restaurant visits, or a sport, swimming and beach holiday, we have it all and we do it well: our constant focus is on providing quality experiences, wrapped in beautiful surroundings. The small-town charm in combination with big-city entertainment, with the sea close at hand while the gorgeous inland landscape offers stimulation for all senses, is hard to beat," says Annika Borgelin, CEO of Visit Båstad.
Natural trails through wondrous landscapes
Båstad and Bjärehalvön are home to a diverse landscape: forests, open fields, sandy beaches, cliffs stretching down into the sea, and winding roads embracing the soft hills make the foundation to nature experiences beyond the ordinary. There are many ways to explore the area: country road cycling is one popular activity, and there are plenty of locations for mountain biking, with Vallåsen Bike Park being one of the largest.
The annual autumn hiking event, Båstad Hiking Festival, takes nature lovers through luscious trails when autumnal colours reach their peak, while Båstad Outdoor is a new concept that provides adventure packages in various forms. Exciting activities – like open-water swimming, stand-up paddle boarding, country-road cycling, trail running and kayaking – are superbly tailored into an action-filled getaway led by experienced guides. Hoka Torekov Båstad, a half marathon that runs between the two towns, is in its second year and takes its participants through beautiful trails overlooking the sea.
The numerous beaches are another obvious component in the area's attraction. Sandy beaches for sun seekers and tucked-away swimming spots, providing moments of calm connection between the swimmer and the sea, will always remain good reasons to visit. Norrvikens Trädgårdar is another prime destination for botanics as well as history buffs. Founded by Rudolf Abelin during the early 20th century, the destination makes for a beautiful day out in one of the largest fruit gardens in the Nordics, boasting more than 5,000 fruit trees, a beautiful park, a restaurant, a café and exhibitions. The theme for 2022 is Passion, a word aptly encapsulating the sentiments of the area. "Båstad and Bjäre are intrinsically beautiful, and we simply work hard to provide the activities that will help you explore the area to the fullest," says Borgelin.
Cultivated enjoyment and gastronomic getaways
There's no shortage of comfortable places to stay, from luxurious hotels to country-style guesthouses. Hotel Skansen, Torekov Hotel and Hotel Riviera Strand are the established choices, while Soeder Country House, Torekov Guesthouse and Rammsjögård Hotel are new alternatives for visitors looking for stays in unique surroundings and off the beaten track.
Craving culture? Ravinen is a newly opened cultural centre where art exhibitions, musical events and interesting talks provide a dynamic addition to the arts scene in Båstad. Foodies, fear not, as the area is amply scattered with choices stretching across numerous cuisines and beautiful locations. Båstad harbour may be the obvious choice, where famous establishments such as Pepe's Bodega go hand in hand with new and exciting choices – Boathouse being one example, providing a supreme location in combination with quality food all year round. But there's more to explore around the peninsula. Thanks to its unique climate, the area has become famous for its high-quality local produce, available to buy in farm shops and more often than not used by nearby restaurants.
"Locals are proud of their home and want to give visitors the best experience, which is why I believe that Båstad and Bjärehalvön repeatedly attract tourists year after year. The serenity, the excitement, the gastronomy, the nature, and not least the people, are all pieces of the beautiful puzzle we invite visitors to be a part of," concludes Borgelin.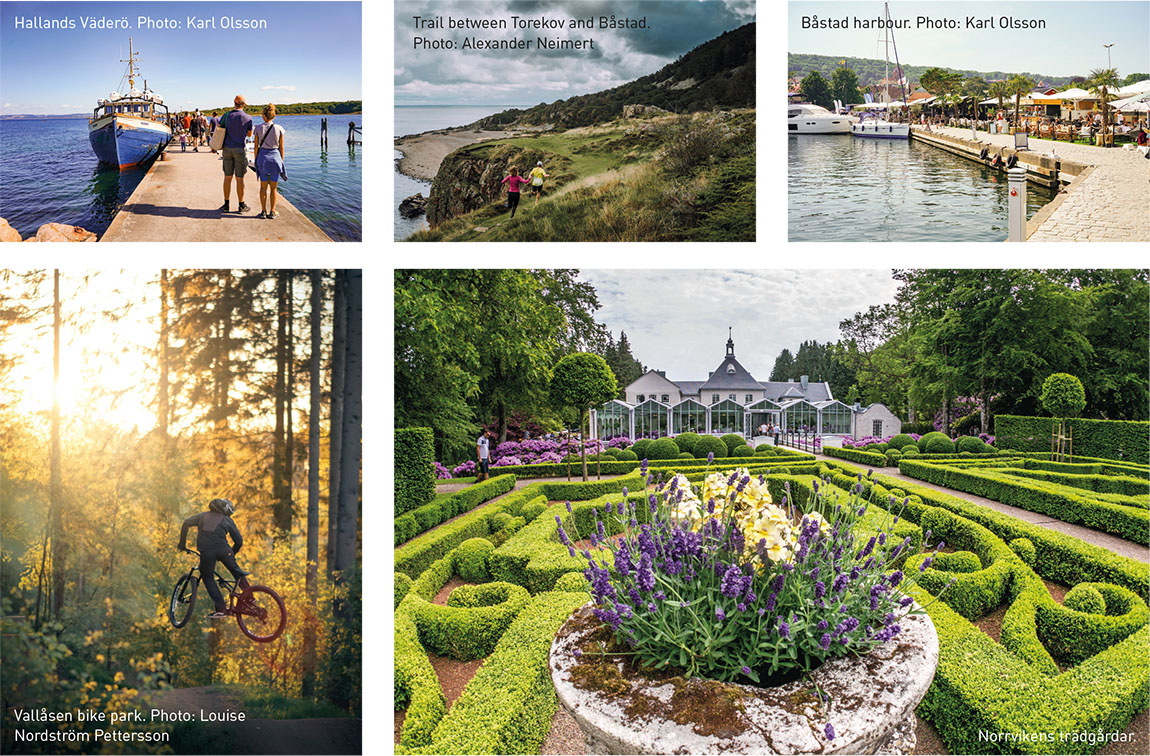 Web: www.bastad.com www.tvahalvoar.se Instagram: @visitbastad
Subscribe to Our Newsletter
Receive our monthly newsletter by email