Be amazed at Europe's largest dinosaur exhibition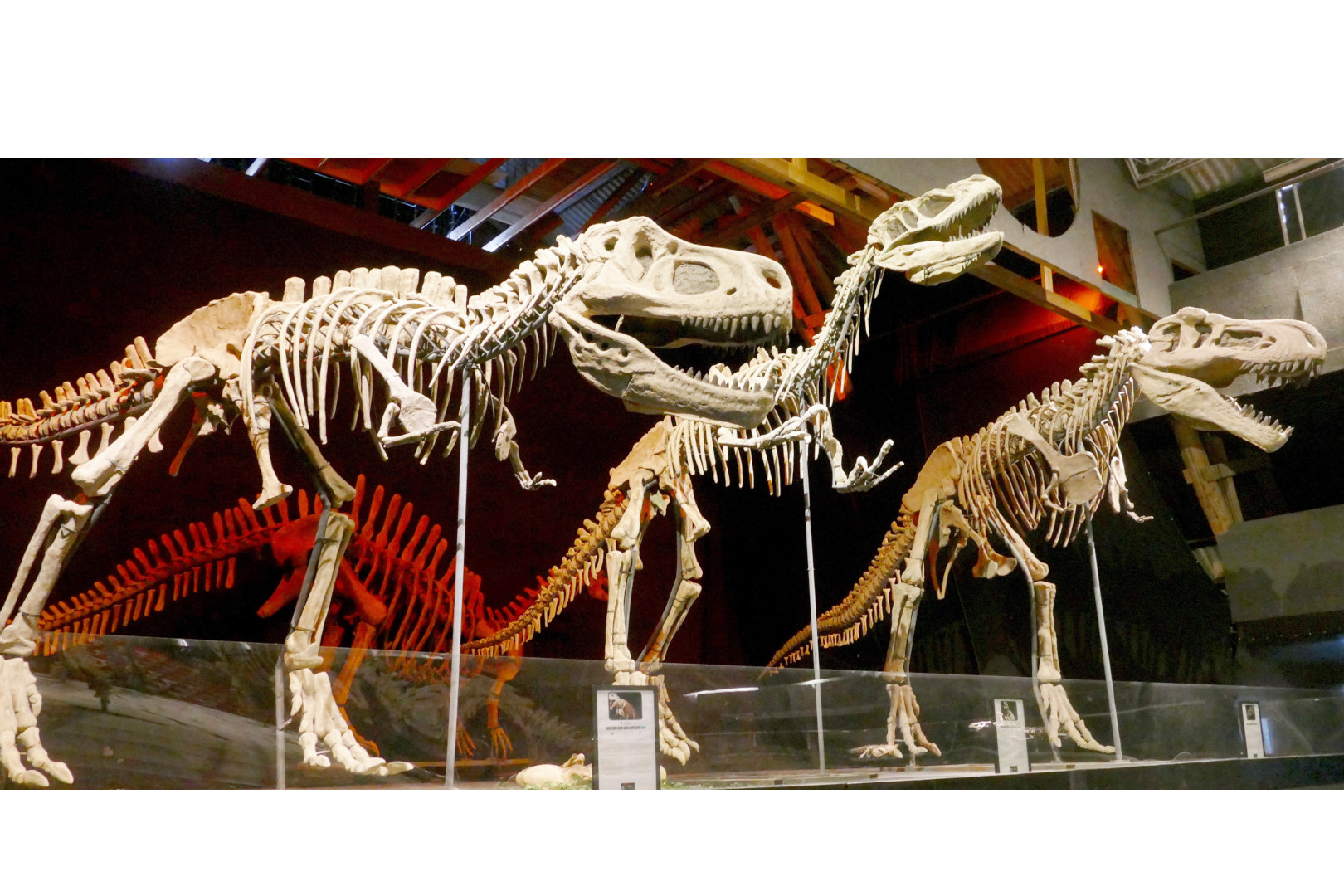 Being surrounded by life-sized dinosaurs is, for many, a thrilling fantasy. At A World of Dinosaurs, the fantasy becomes reality. "Even though it's not our intention to frighten people, we can hear shrieks from kids and adults alike. Our 'live' dinosaurs are very realistic, so a lot of people jump when they move," says Roland Wiberg, owner of A World of Dinosaurs. "But it's really rewarding to see all the big grins when our guests leave."
You might have visited one of the great natural history museums – and you might have noticed the special attention people pay to the dinosaur displays. If so, you can probably imagine the fantastic experience to be had at A World of Dinosaurs, which is entirely dedicated to the great extinct animal. It is Europe's largest dinosaur exhibition, and people from all over the world come here to be amazed by the fascinating creatures that first appeared on our planet some 240 million years ago.
"We have had visitors from at least 88 different countries. Many go to Sweden solely for the purpose of visiting us, but of course we are also part of many families' extended itineraries as we are located in a great holiday area, close to Kalmar in Sweden," Wiberg explains.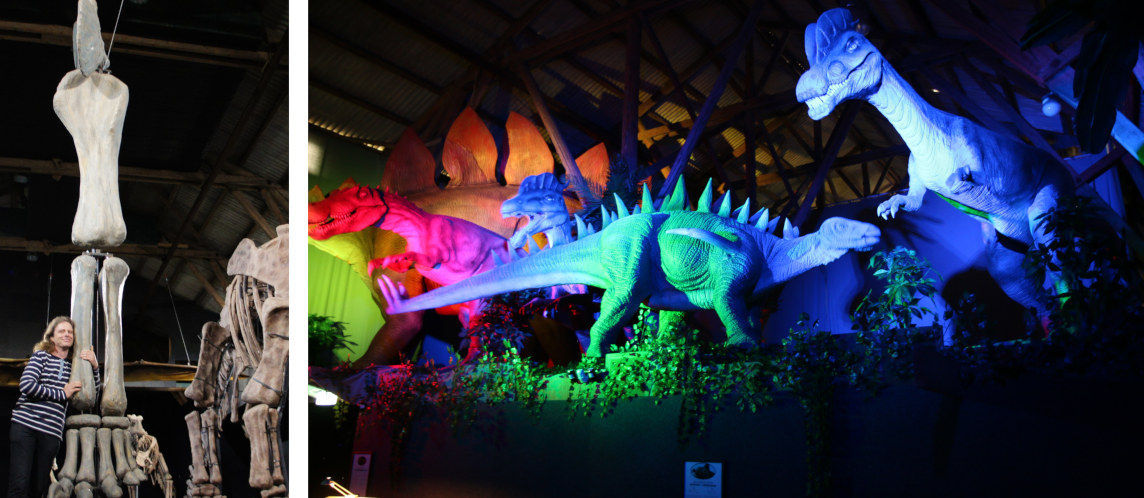 3,500 square metres of dinosaurs
What differentiates A World of Dinosaurs from similar places is the size of the exhibition hall, believes Wiberg. "We have the height and the width to bring in even the biggest objects. At the moment, we have 3,500 square metres filled with dinosaurs. We will need to add an additional extension at our next expansion," he says. And the expansion is constant, as the exhibition brings in new, exciting objects every year – 30 new dinosaurs since last season alone.
Fossils, skeletons and 'live' dinosaurs
The exhibition is divided into two areas. First, you enter the fossil chamber, where you can familiarise yourself with the time period when the first dinosaurs originated. Here, visitors see fossils and skeletons. The mighty sauropods, for example, measure 22 metres long and eight metres high.
"One of my favourite objects in this hall is the gigantic hand and lower arm of a Mamenchisaurus, which is believed to have been 40 metres long, 15 metres high and weighing around 80 to 100 tonnes. It is regarded as one of the three largest dinosaurs in the world. Try to imagine a walking dinosaur the weight of two buses at each foot," Wiberg enthuses.
The other area consists of three large halls and is all about imagination coming to life. This is where you get to experience the 'live' dinosaurs. "We collaborate with incredible people to create a technological solution where we are able to recreate the appearance of dinosaurs. Our dinosaurs have moving chests to make it look like they are breathing, and they can wink, open their mouths and stick their tongue out, wiggle their tails and much more," says Wiberg. To some, it can be a little bit frightening for a moment, but it is always those same children who end up wanting to buy the scary souvenirs in the gift shop afterwards, Wiberg assures.

Appreciated by all generations
A World of Dinosaurs is not only for families with children, even though the exhibition regularly entertains families of three generations. Many adults come on their own as well, and it truly is a fascinating experience for everyone. "It doesn't matter how many books you've read or films you've watched about dinosaurs – seeing them life-sized is something completely different. Adults are generally pretty good at estimating how long 20 metres is, but standing next to a 20-metre-long dinosaur is to most people an eye-opening experience," Wiberg explains.
"We have numerous parents every day taking pictures of their smiling kids, but what I try to keep as a mental image is the sight of all the happy parents behind the cameras," he ends.
A World of Dinosaurs:
Open until 7 October.
Opening hours are 10am to 5pm during the summer months.
There is a nice picnic area where visitors bring their own food and drinks.
It is located close to Kalmar and Öland, which offer great choices for accommodation and plenty of other summer activities.
Web: www.aworldofdinosaurs.com
TEXT: SARA WENKEL | PHOTOS © A WORLD OF DINOSAURS
Subscribe to Our Newsletter
Receive our monthly newsletter by email