Bergamott: Beauty and intention – meaningful jewellery from Norway
Text: Alyssa Nilsen | Photos © Bergamott's Mala Jewellery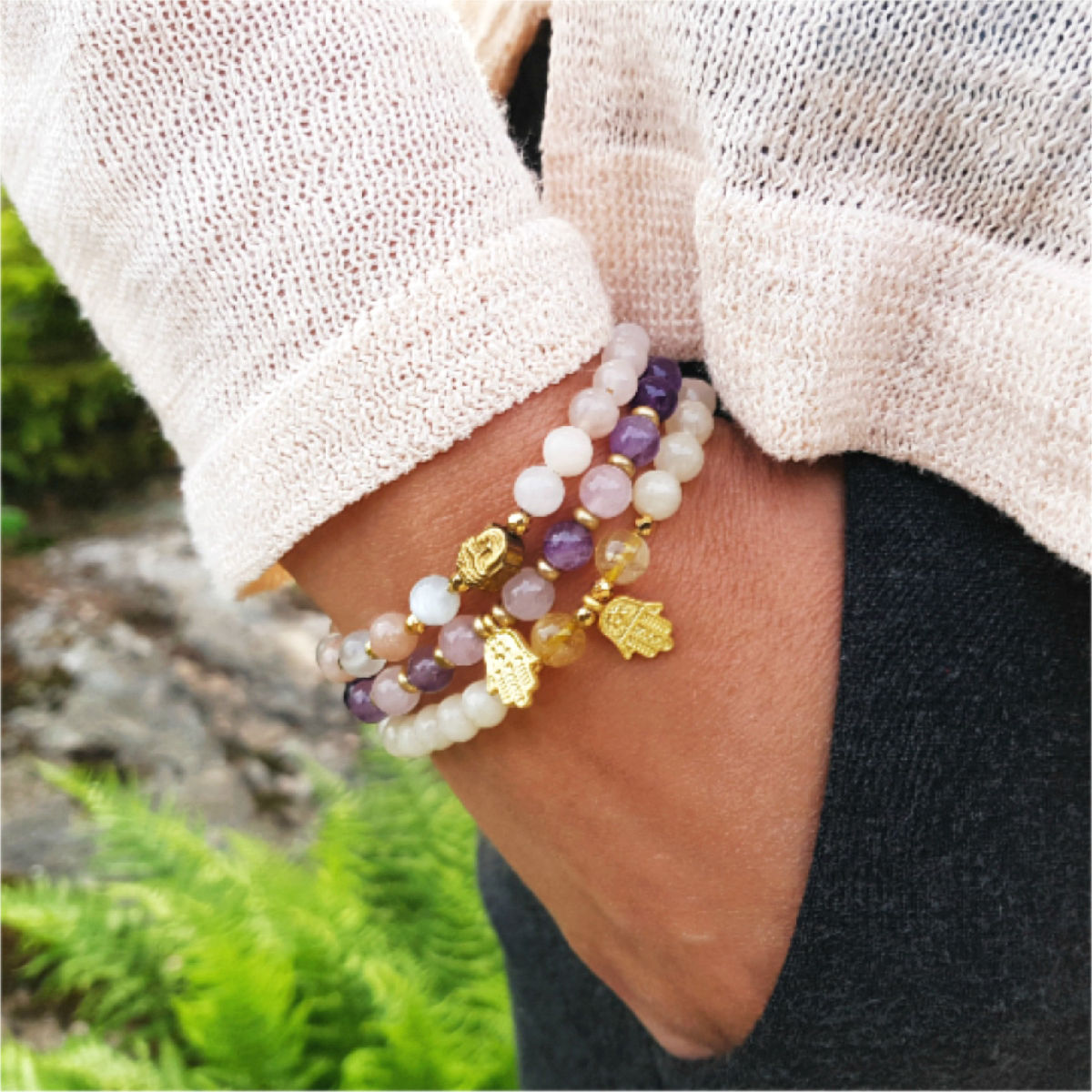 W hen optometrist Camilla Furuvald went on maternity leave, she decided to pick up on her passion for creating jewellery. Having always been creative, and with a knack for handmade crafts, she combined her hobby with her love and fascination for crystals and beads. The result is exquisite bracelets, necklaces and pendants with a deeper meaning.
"Everything in my jewellery box has a meaning," she says, "whether they are heirlooms, gifts or memories. I wanted to use that in my jewellery making, and create something that is not only beautiful to look at and that you'll want to wear, but that also has a deeper personal connection."
Mala yoga jewellery was the perfect way to combine these things. Mala beads are used by Buddhists and Hindus as a helpful tool in prayers or meditation, each bead turned between your fingers to keep track of mantras or intentions repeated over and over. But, as Furuvald points out, a mala is for everybody, whether used as a tool, a decorative piece of jewellery or merely a comforting artefact to keep close. It can be a reminder of an intention chosen by yourself, or used to receive healing vibrations from the crystals.
What started out merely as a hobby has grown exponentially, and she is now one of the leading producers of yoga and mala jewellery in Norway.
Facebook: bergamott.no Instagram: bergamottno
Subscribe to Our Newsletter
Receive our monthly newsletter by email