Bergstadens Hotel: New meets old in history-laden Røros
By Julie Lindén | Photos: Bergstadens Hotel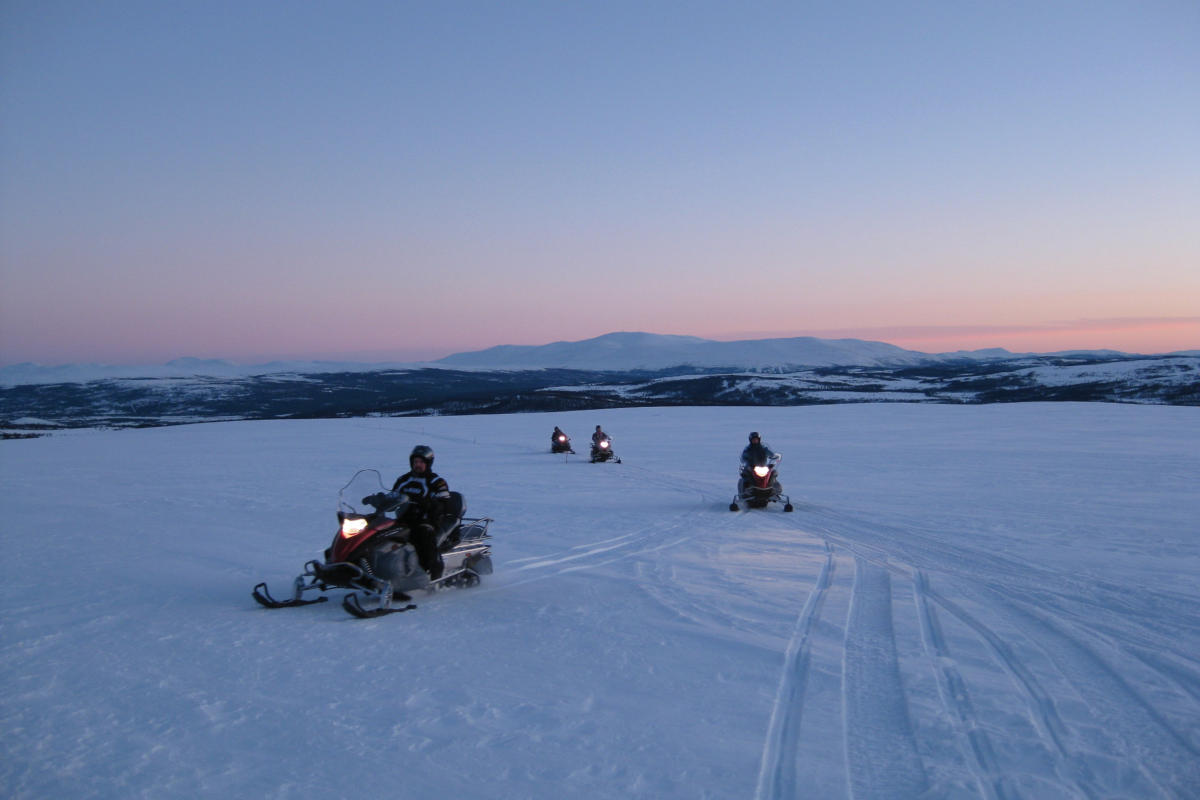 If UNESCO World Heritage sites, newly refurbished rooms, delicious local cuisine and archetypically Norse activities such as horse sledging with a cup of mulled wine in your hand excite you, Bergstadens Hotel is the venue to trust with your next conference outing. With years of experience of crafting conference stays for groups of all sizes, this centrally located historical hotel combines the very best of modern facilities and traditional elements to make your conference sojourn something out of the ordinary.
Nothing is standard at Bergstadens Hotel. Not if you ask marketing manager Hege Stenmo. "We offer so many different choices of activity programmes and plans, food and beverage options as well as room sizes, that nothing can be described as standard," she says. More than anything, the hotel's forthright emphasis on meeting each guest with the highest possible standards of service adds to its reputation of being a hotel of bountiful options. This can-do spirit is a virtue both management and staff are proud of. "We give great importance to being accessible, forthcoming and warm in our approach," says Stenmo. "We always go the extra mile. Always. That's why I think our guests feel so at home here."
History in the walls – quite literally
Homely is just one of the adjectives that come to mind when taking in the atmosphere of the hotel's interiors. As the first buildings on the grounds were constructed as early as the 1600s and 1700s, when a guesthouse was run at the site, there are clear ties to an impressive line of historical events. The hotel's main building, which has since been extensively refurbished to allow for modern hotel facilities, was added in 1897.
History is still very much present in the building's walls, and quite literally at that. "One of the walls in our current reception is an original bared wall from 1897, visible in all its traditional glory, notched wood panels and all," explains sales representative Christoffer Laugen. The building's age is the reason why very few of the 90 rooms and suites are of equal size, adds Stenmo. "There is no standard room layout, which is a charming detail. It's been a goal of ours to merge the old and traditional with the new and modern in our interior décor, and the feedback is that we've succeeded at creating quite personal and cosy quarters for everyone who comes to stay."
Experience the mining town
Beyond notched timber and unique room layouts, the hotel's name is a true ode to the site's history. The latter half of the 17th century saw Røros and its circumference become a grand-scale mining town, where copper mines were to be exploited for a total of 333 years. The mining works earned Røros the epithet 'Bergstaden' ('Mining Town'), and today the town and its surrounding industrial-rural cultural landscapes make part of the UNESCO list of World Heritage Sites as a location representing "outstanding universal value".
The town contains around 2,000 wooden houses including a smelting house, many of which have preserved their characteristic blackened wooden façades and are significant attractions for tourists visiting the area. Bergstadens Hotel organises several activities throughout the town for its visitors, but some of the most popular ones include horse sledging and guided walks around the picturesque centre. "The horse-drawn sledges pick you up at the hotel door, where you are tucked into the sledge under reindeer hides and warm blankets. You'll be served some hot mulled wine along the ride, which is a perfect way to enjoy the traditional cultures of Røros," says Stenmo, adding that guided tours of the local church, one of the country's ten most culturally important churches, are also immensely popular. And for those wanting to see just how the town made it onto the world map, a guided tour of the mine, Olavsgruva, will take you 500 metres into the mountains and 50 metres below ground to a brand new world of exploration.
Perfection – from the practical to the culinary
Welcoming a vast array of different guests 365 days a year, Bergstadens Hotel expertly crafts an activity programme suited to the needs and desires of your group. For those wanting to delegate all planning to the hotel, from travel arrangements to meal choices, the hotel staff are happy to take over the reins. And with no less than seven restaurants and bars serving local produce and traditional dishes, Bergstadens Hotel will surely satisfy in every aspect – from the practical to the culinary. "Our dedication to making your stay as perfect as possible extends from the very beginning of your trip to the moment you return home. We follow up on – and constantly try to improve – everything in between," says Stenmo.
For more information, please visit bergstadenshotel.no
Subscribe to Our Newsletter
Receive our monthly newsletter by email