Birthe Milson Designconcepts : Design concepts for the bigger picture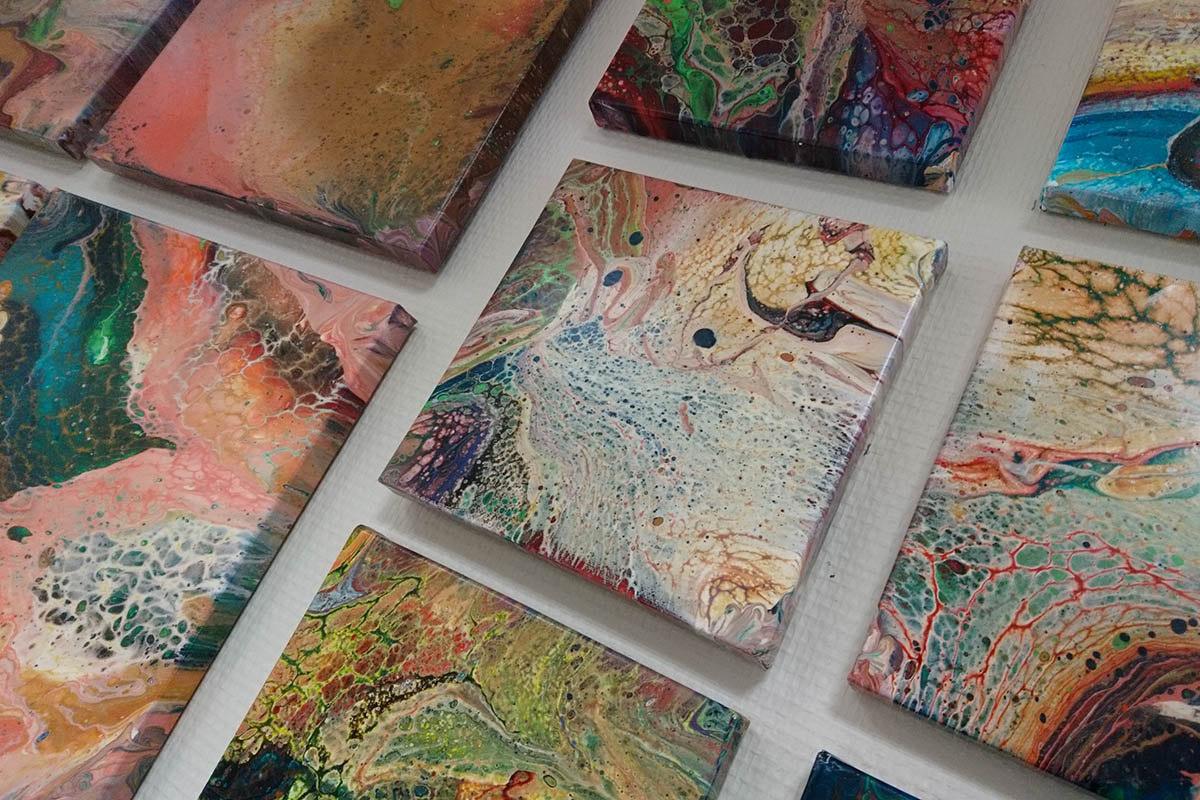 Putting users, their needs and the recontextualisation of spaces at the very centre of their philosophy, Birthe and Anthony Milson of Birthe Milson Designconcepts see interior design a little differently. With a multifaceted, international background, this firm helps clients repurpose and reconceptualise their spaces with longevity, user-friendliness and comfort in mind.
TEXT: JULIE LINDEN | PHOTOS : BIRTHE MILSON DESIGNCONCEPTS
MAIN IMAGE: Works of art by Anthony Milson, currently in exhibition at Galleri Günther.<
Boasting a creative background – she with a BA in interior design, and he an artist with a BA in fine art – the couple bring several years of experience and a diverse set of perspectives to each project. Having met in the UK as students and moved to Norway with limited means but a lot of creative spark, their knack for visualising and creating beautiful homes within any budget was clear from the start. Today, finding creative solutions and sustainable ways of making each space the best it can be, has become their livelihood and passion. And, as the firm's impressive portfolio shows, no challenge is too daunting.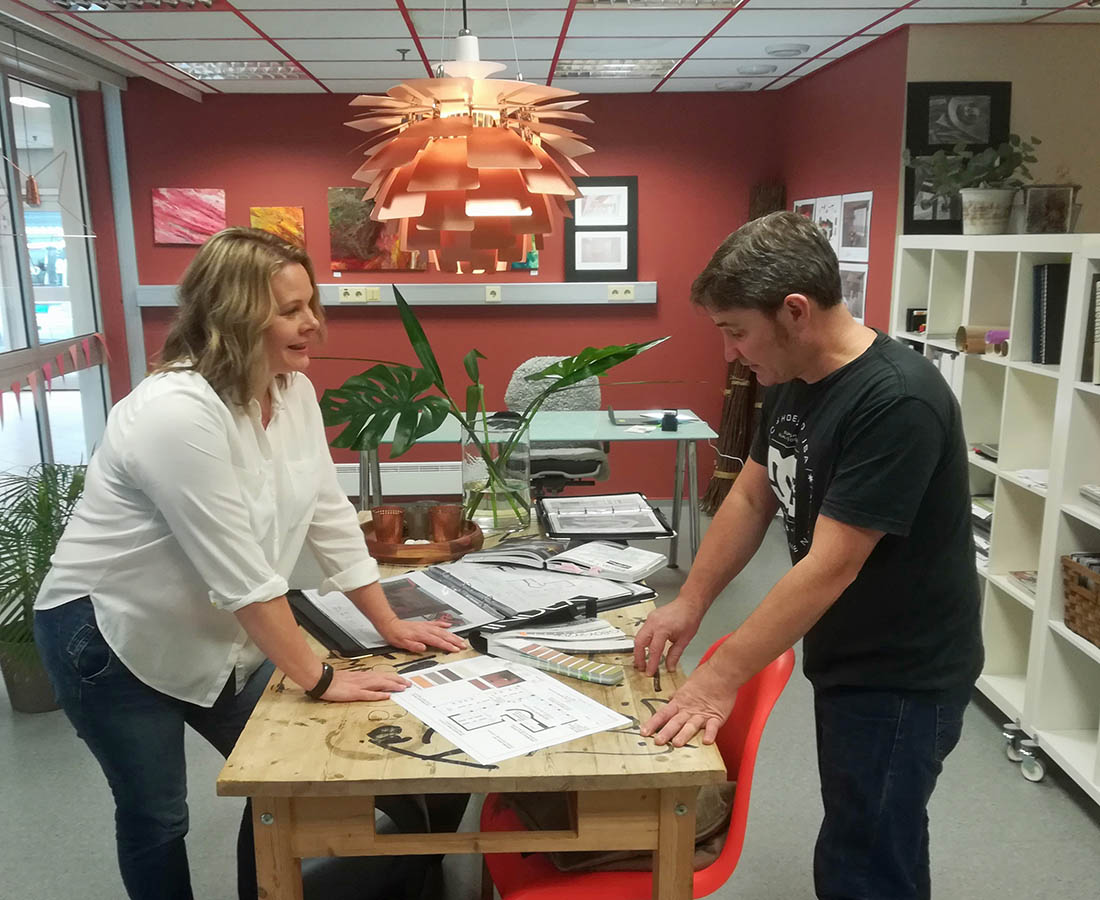 Birthe and Anthony Milson moved to Norway from the UK after meeting as students of art and interior design.
Understanding each client
"We base each of our decisions on individual needs. Therefore, it's important that we perform a thorough analysis before doing anything else in a project – everything must come from a place of knowledge and understanding of who the client is, whether it's a private individual or a business. It's also crucial to know where they are in life, and what they need their space to represent and be for them," says Birthe. "We always ask 'what is going to take place here?' to try and gauge what the client is after. Sometimes they don't know, and that's where we come in to shed some light and find solutions."
Presenting a diverse and comprehensive portfolio of services, the Milsons underline that their strengths lie in the combination of technical skills, a practical approach and a flexible manner of working. Taking on projects far outside their base in Vaksdal, Norway (just north-east of Bergen), Birthe says the firm will visit and inspect sites if desired or needed, but that increasingly, the distance to a client can be bridged with the help of digital tools and consistent communication.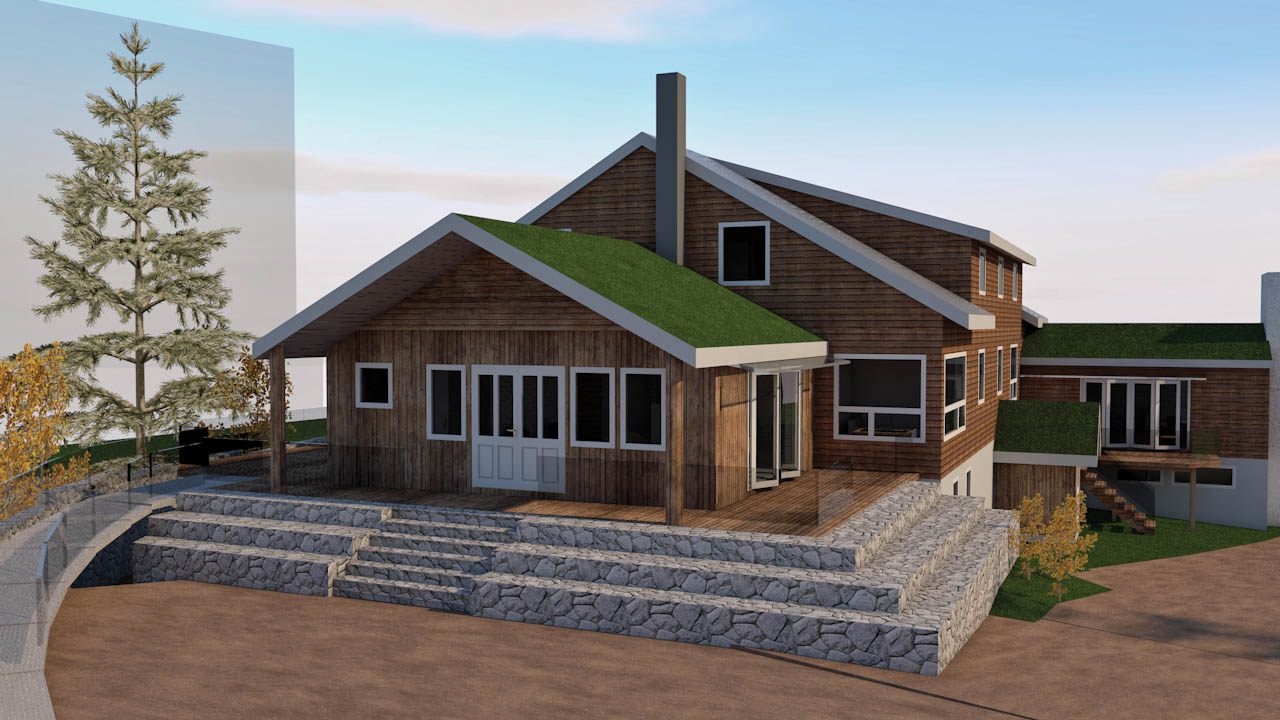 Bergsdalshytta, Vaksdal. Upgrade of an old boarding school in beautiful Bergsdalen.
Considerate, personal and sensory designs
With a comprehensive skillset in 2D and 3D design, Birthe creates both digital and physical models of design concepts. When a model has been created, she explains, it is easier to visualise colours, forms, proportions and textures. Anthony's creative eye and artistic background bring another dimension, focusing on interesting surfaces, textures and abstract motifs. Creating and selling his works out of his own studio, Anthony is able to integrate unique pieces of art into each project. Birthe has previously worked with design projects in the context of sensory experiences for people with special needs, an experience that has informed the firm's take on the importance of considerate design.
"Design must have a function, yes, but must also be personal. It cannot simply be pretty to look at," says Birthe, with Anthony adding that the company's ethos is to re-use as much of what is already there as possible. "Often, I think people are intimidated by design professionals because they think hiring them equates to spending a whole lot of money. On the contrary, our main goal when designing is to give new life to what is already present in the space. It's all about re-visualising items in a new context, making the client go 'oh, I'd never thought of that'. That's a natural way for us to work sustainably, not re-doing every little thing solely for the purpose of coming up with something different," he says.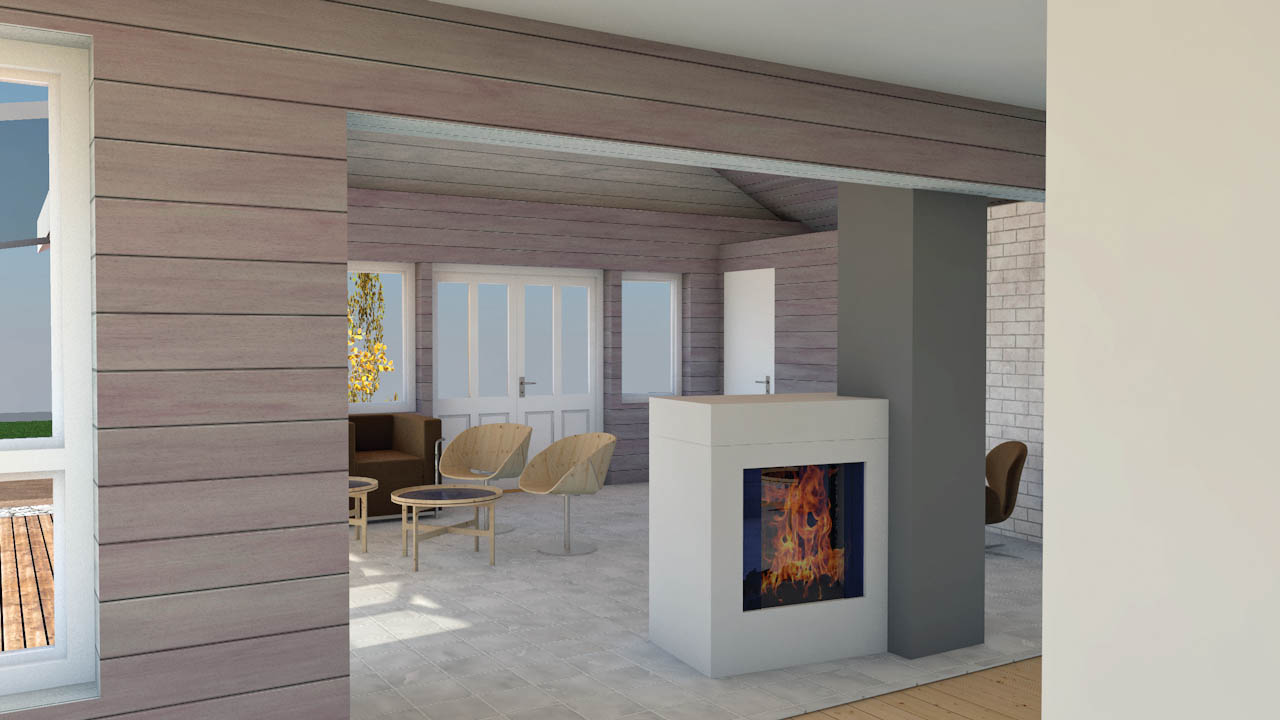 A beloved café and designs fit for a queen
Having re-designed the long-standing, beloved institution of Ringheim Kafé to the delight of locals and travellers from all over Norway, and designed the interiors of two new buildings at United World College in Fjaler for the grand opening by H.M. Queen Sonja, Birthe Milson Designconcepts is doing better than ever before. The couple agree that it's not the grandeur of the project that excites them the most – it's the reactions from the users of each space. "I remember when we worked on the Ringheim project, and people were lined up outside the door before the light fixtures were even hung," laughs Anthony. "There was such a welcoming feeling to the project, you got the sense that people were excited to see the place come back to life. As a result, I believe sales increased significantly. It was an absolute delight to take part in."

Anthony Milson's artworks are currently exhibited at Galleri Günther in Stord, Norway. See their Facebook page, Galleri Günther, for more information.
Web: birthemilson.no
Facebook: Birthe Milson
Left: KVEIK Kafé, Voss. Re-design of rooms for use as a café and catering business. KVEIK facilitates vocational rehabilitation and long-term, facilitated work. Right: Vossabakst, Voss. Development of a design concept for a new craft bakery.
Subscribe to Our Newsletter
Receive our monthly newsletter by email