Brygga på Dønna: The pier where you can enjoy both peace and action
By Marie Mannes | Photos: Brygga på Dønna
Would you like to fish for your own dinner and go for a swim under the midnight sun, or perhaps go rafting in the morning and climb the Seven Sisters in the afternoon? Or are you on an island-hopping journey with your bike, and simply need somewhere to relax for a bit? Regardless of your mood, activity level and interests, Brygga på Dønna is the perfect place for a great Norwegian holiday. 
Brygga, which directly translated from Norwegian means 'pier', is located on the island of Dønna, in the southern county of Nordland in Norway. The pier lies directly next to a fjord and makes an idyllic location for fishing, swimming, paddling and other water activities. Its location also allows for plenty of other activities, making it a great place to come and relax or have an eventful holiday.
Brygga belongs to Per Kristian Nordøy and his wife, Siv. Per Kristian comes from a fishing family who owned a fishing boat that was docked there. "After a while, the boat was sold, and Brygga was left to decay," Per Kristian explains.
As a result, the couple decided to renovate the buildings left on the pier. "The location is great, and these houses have been built to fit large boats; they are very big, so I thought it would be a nice family project," Siv says.
25 years later, their renovation project has turned into five large houses, including beds for over 35 people, a large hall perfect for parties, and a conference room that can hold over 50 people – and the project is continuously developing. "We listen to our customers' feedback. Someone said they wanted a room close to the ocean, so we built that, and then someone thought an outdoor hot tub would be nice, so then we built a hot tub," Per Kristian says.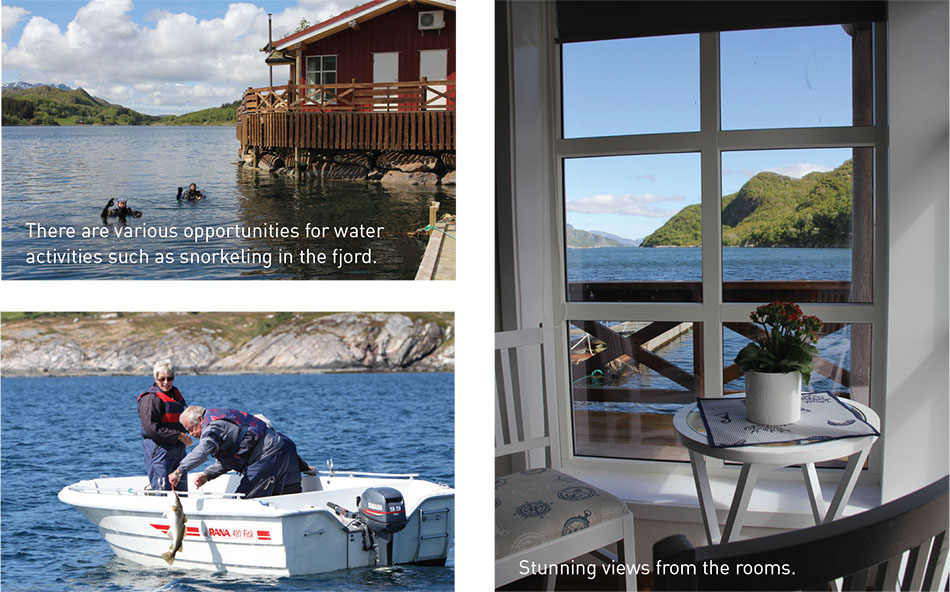 History, team-building and island hopping
As the pier was previously used for the fishing industry, the couple came across different antiques on Brygga that showed off the old northern Norwegian history. "We have numerous very old fishing items that all tell a story, and we love showing them to people," Siv says.
The resort mainly offers self-service accommodation, but it is flexible when it comes to larger groups. "We have a cook who comes when we have a lot of people," Siv explains. As such, Brygga is perfect for businesses and team-building trips; it's able to accommodate large groups and perfectly situated for all the different activities available around the resort.
While staying on Dønna for the duration of your holiday can be wonderful, Per Kristian also recommends island hopping throughout Helgeland, with Brygga as a base camp. "Island hopping here is very similar to how you can do it on the Greek islands – it's just a tiny bit colder," he laughs.
So whether it's action you seek or a peaceful paradise, Brygga på Dønna will accommodate you.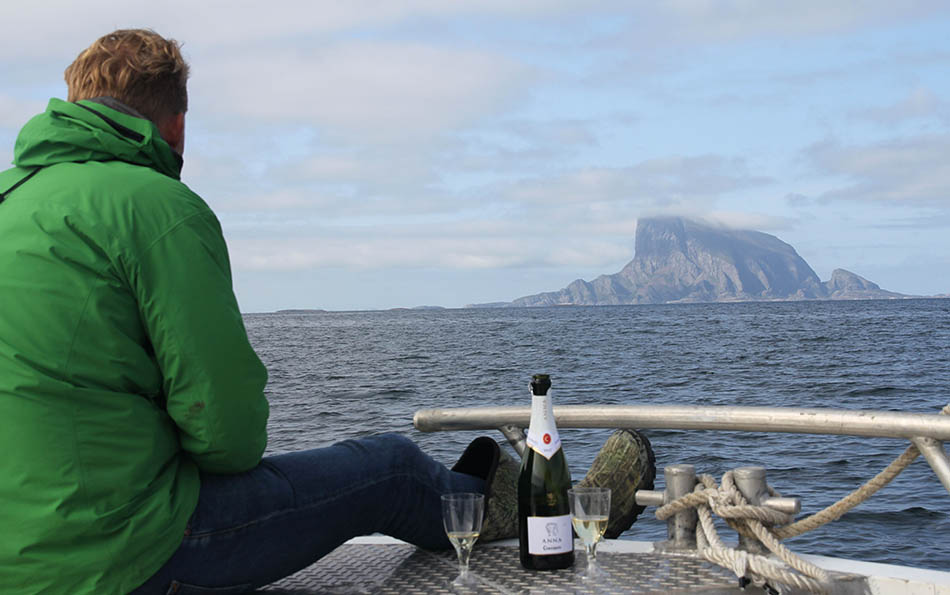 Web: brygga.com Facebook: bryggapadonna Instagram: @bryggapaadonna
Subscribe to Our Newsletter
Receive our monthly newsletter by email