Bunkermuseum Hanstholm: Experience the largest Second World War fortifications in northern Europe
By Heidi Kokborg | Photos: Bunkermuseum Hanstholm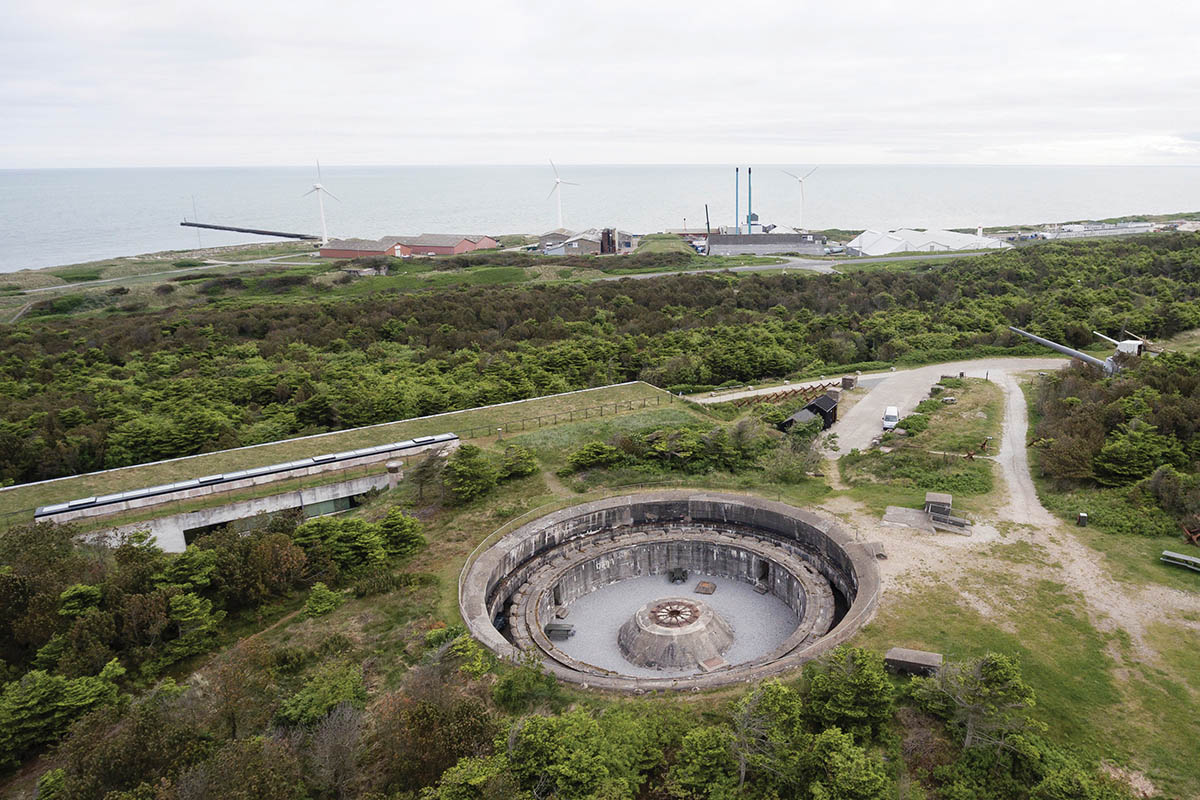 If you are interested in history and World War II, Bunkermuseum Hanstholm is the perfect museum for you. Here, you can experience the 2,500-square-metre bunker, where once one of the 38-centimetre cannons used as part of the German coastal battery stood, and you can also learn what life was like in Hanstholm during the war.
Bunkermuseum Hanstholm is the largest Second World War museum in Denmark, and you can also see the largest fortifications from the war in northern Europe in Hanstholm. The museum is nothing short of extraordinary, boasting a bunker where most of the rooms look just like they did during the war.
"You can see for yourself how the German soldiers lived when they were staying in the bunkers. The bunker is underground – and then we have the Documentation Centre on top of the bunker, where you can experience the exhibition Enemy and Neighbour – Hanstholm occupied," says Mia Riemann Thomsen, curator at Bunkermuseum Hanstholm.
The bunkers in Hanstholm were of extreme importance to the Germans, as they were a part of the Atlantic Wall, which was an extensive system of coastal defence and fortifications built by the Nazis during the war. In total, there are more than 400 bunkers in Hanstholm alone – all of which were guarded around the clock during the war.
"Hanstholm was a very important city for the Germans because of its strategic location. The Germans started building here right after the occupation, and they continued to build until the day the war ended. This, of course, also meant that life for the people in Hanstholm changed quite drastically when the Germans invaded Denmark," explains Thomsen.
Before the war, Hanstholm had about 800 citizens. After the war, there were about 500. Because Hanstholm was at high risk of being attacked during the war, the local citizens of Hanstholm were evacuated and ordered to move. Many people chose not to move back when the war ended, which left Hanstholm looking like a ghost town.
"It was not until the '60s, when the harbour was built, that the city was brought back to life. The war is only a small part of Denmark's history, but it changed people. It is something people still talk about today, and it's not only people with an interest in war who talk about it – it's everyone," says Thomsen.
Web: bunkermuseumhanstholm.dk Facebook: BunkermuseumHanstholm
Subscribe to Our Newsletter
Receive our monthly newsletter by email