Christoffersen & Weiling Architects (CWA): No half-measures
Text: Louise Older Steffensen | Photos : Ralf Buscher Photography and Tina Stephansen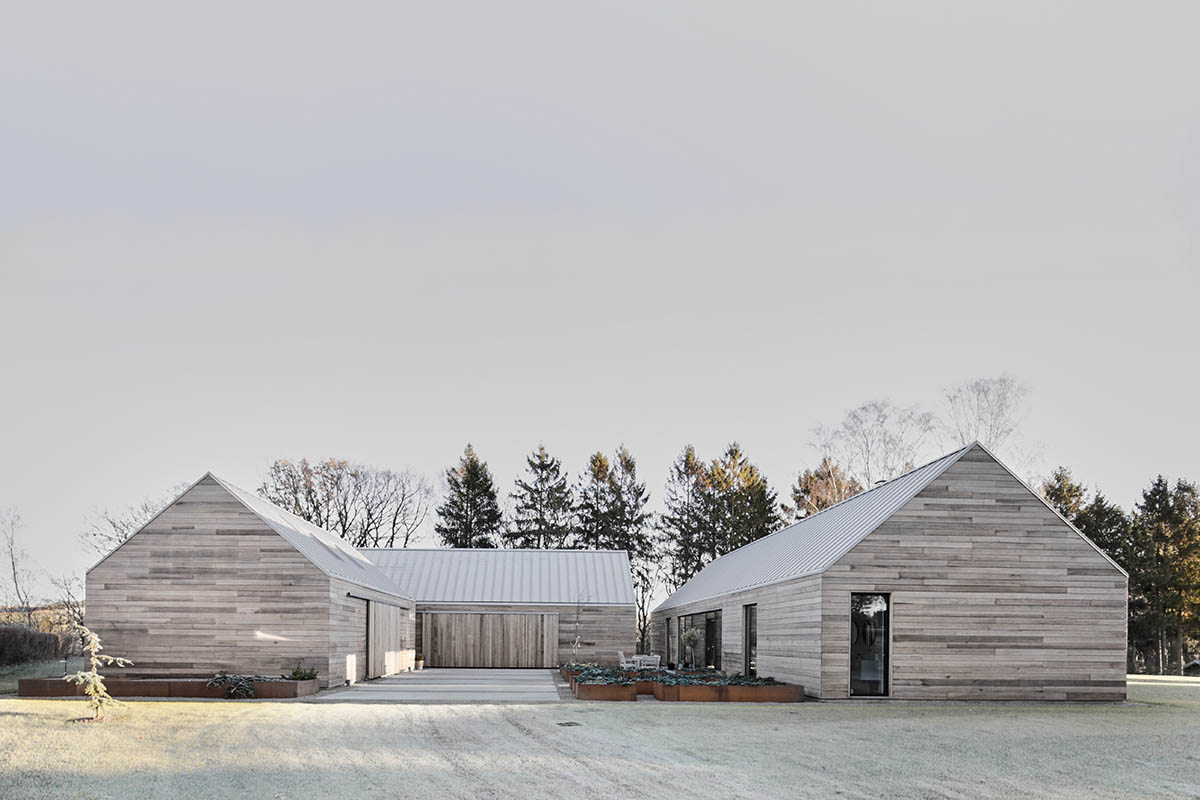 Two years ago, experienced architects Niels Christoffersen and Erik Weiling decided to go it alone, together. "We wanted the chance to get closer to our clients and to see the projects through from start to finish, so we decided to 'walk the line'," Christoffersen explains. "We don't do things by half-measures and we didn't want to have to compromise to the detriment of our buildings, our clients or ourselves." The result became Christoffersen & Weiling Architects, or CWA for short, which creates little masterpieces for real people to live in.
"I think that idea of 'no half-measures' really defines us as architects. In order to be successful, we think, you have to have a simple idea that you follow through with. Of course, that makes it all the more important to come up with the right idea, or the right line, to follow the project from start to finish, and it's a line that both we and the client have to be happy with. The simpler the basic concept, the better. And that doesn't have to mean minimalist."
Despite the company's young age, CWA has been responsible for 18 unique homes and several transformations and, in the process, they have raked up several awards. Most recently, the partners were awarded both the Iconic Award and the German Design Award for their naturalistic modern farmhouse, Casa Ry.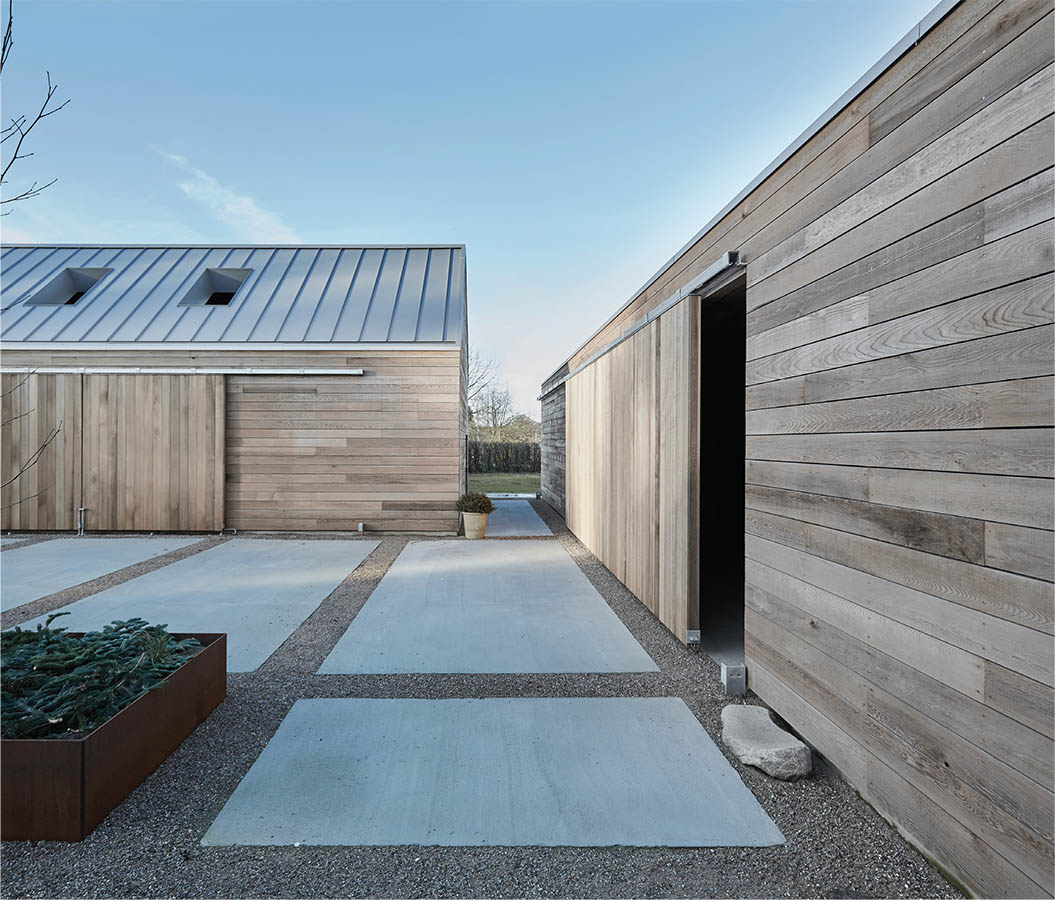 The secret, it seems, is a simple, joint creative vision. Christoffersen and Weiling knew each other from Arkitema Architects, where the former was creative leader and the latter acted as a senior consultant. "We knew we worked well together and that we complemented each other's strengths," Christoffersen says. "Most of all, we had a common goal. We very much appreciated the opportunities to work on big builds that we'd had at the big architectural offices, but that often entails building something to be sold on or rented out immediately. What we both loved the most was those times when we got to create something of real value for and together with the people who'd live there."
Honesty is a defining characteristic of all CWA's homes, reflected in their relationship with the client as well as in the simple graphic lines of their houses. Each building and every room take shape based on the client and the way that they will live in the house, and Christoffersen and Weiling take great pleasure in getting to know their clients and their wishes. "The type of person who is passionate and dedicated enough to have a creative vision actualised is usually a pretty exciting character to work with. We take on clients who are searching for a bit of an avant garde solution; who care about getting the right thing for them, not getting 'the right thing' that everyone wants."
The power of a simple line
"The internet has radically changed the way our clients interact with us architects, and that can be an excellent tool for communication," Christoffersen says. "However, there comes a point where people can get too caught up in a picture or a look that has already been done, and then it's our job as architects to step back and find out exactly what they want and need. There is a lot more potential in a bunch of black lines on white paper than getting 'locked in' to a picture."
By experimenting on a drawing board, clients can get a feel for exactly what will suit their needs – from the location of the fridge in relation to the sink to the grand flow from room to room. "It takes a great deal of trust to take the leap and go with us on this journey to find just the right idea together, and a lot of time and commitment for us to make sure everything fits with it through to the end, but that's what it takes. We love this process, and that's just what being a smaller office allows us to do," Christoffersen continues. "The feel and flow come first, always. Once we establish how the rooms will relate to each other and the client, we have the key to the house."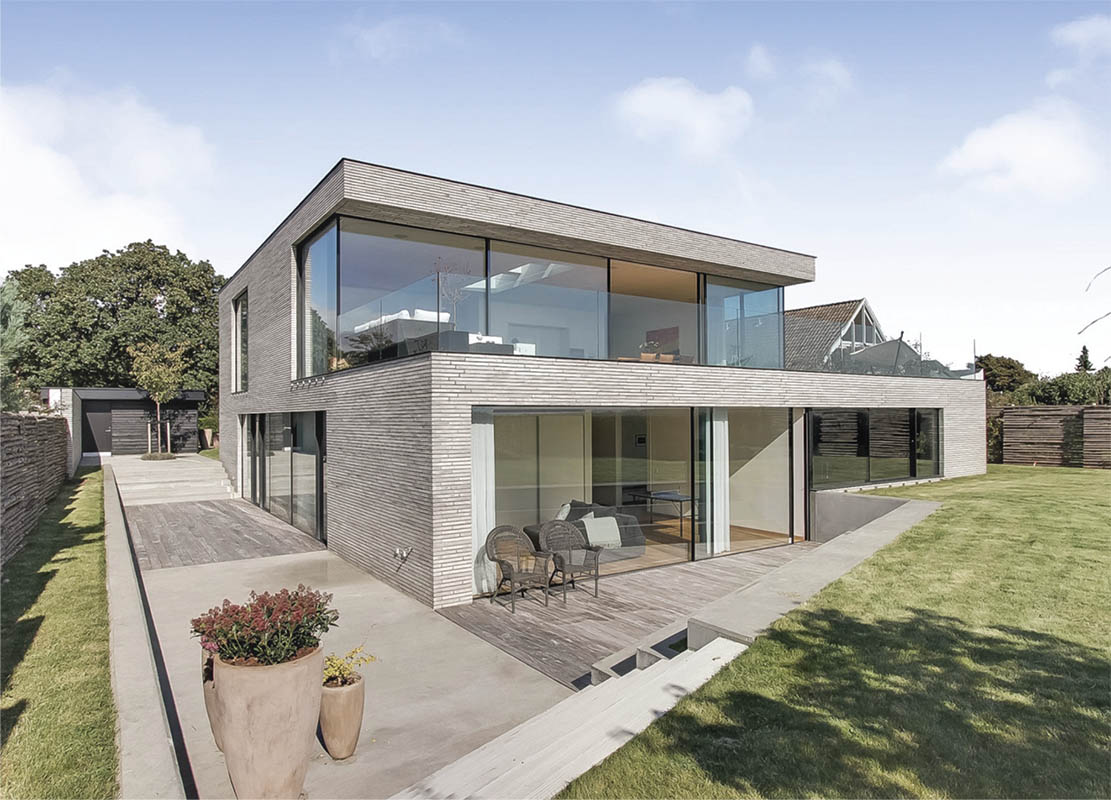 At CWA, bigger isn't always better. The trend from recent years of having the largest, most spacious rooms just for the sake of it is not a priority. In fact, they often encourage clients to balance their budget in favour of the right materials rather than space for the sake of space itself. "If you look at older houses from around the turn of the last century, there's often this very lovely hierarchy to the rooms. The function of each room has really been thought into the flow and aesthetics. Think about the impression you get walking into one of those beautiful old hallways with a large stairwell and not much else," Christoffersen explains. "Though the functions we look for in rooms may have changed, daring to let each room have an honest purpose and expression gives the house character and warmth."
CWA's quest for honesty and simplicity in the design continues on in their choice of materials. "The marriage between the flow and materials is what makes each house unique. Continuing that same line from the design to the materials brings it all together." According to Christoffersen, less is more – but that doesn't mean minimalism. "I think that makes sense if you think about the New Nordic wave in gastronomy. The ingredients are humble but just right, and each dish looks fairly simple, but every perspective and every bite is a perfect composition. That's what we try to do with our builds – make sure that everything flows together, from the foundation to the countertops in just the way that'll make a bigger whole and the right home for our client."
Web: www.christoffersenweiling.com Facebook: Christoffersen & Weiling Architects Instagram: @cwa_architects Pinterest: CWA
Subscribe to Our Newsletter
Receive our monthly newsletter by email