Coloniaire: Fashion for modern-day explorers
By Malin Norman
Coloniaire is a new premium lifestyle brand with elegant yet functional clothes and bags in exceptional suede and leather, inspired by an era of expeditions and adapted for modern-day explorers – stylish and ready-to-wear, both in the city and the countryside.

Gothenburg-based brand Coloniaire was established by award-winning Swedish fashion designer Henric Dahl last year. The founder has more than 20 years' experience from Sweden and internationally, having set up brands and boutiques within both fashion and textiles. During his design journey, Dahl has been working at, for instance, department store Harrods in the UK, Italian fashion houses Dolce & Gabbana and Giorgio Armani, and Swedish fashion brands J.Lindeberg and Atlas Design.
Dahl was named Swedish Fashion Talent of the Year in 2014 by the Swedish Fashion Council in cooperation with Peugeot, for his previous brand Castor Pollux, and he has received several other nominations and prizes as a designer. "My philosophy is to constantly challenge myself and the world with my designs," says Dahl. "I'm driven by curiosity and I like to push the boundaries."
Two directions: smart casual and countryside
The curious designer has been inspired by cultures and traditions from his many travels abroad. Dahl is fascinated by the iconic style of adventurers of the past such as explorers, officers, hunters, pilots, correspondents and photographers, and with Coloniaire, he has created a premium brand with a timeless mix of urban elegance and countryside functionality.
Coloniaire's urban range includes classic garments but with a modern take. The smart casual line consists of blazers, overshirts, jackets and coats in subtle colours, inspired by British, French and Italian sartorial traditions. "The concept is certainly fashionable but not too trendy," elaborates Dahl. "You can wear these clothes every day, at work or at home, or for special occasions."
The countryside collection is more outdoor and workwear focused, with hunting-, safari- and aviator-inspired designs. "This is utility fashion with functionality at the core. The suede has been treated for different uses and seasons, from safaris in the tropical heat to expeditions in the Arctic wind and cold." Coloniaire also has an assortment of stylish bags, ranging from briefcases to backpacks, with contemporary and utilitarian design elements.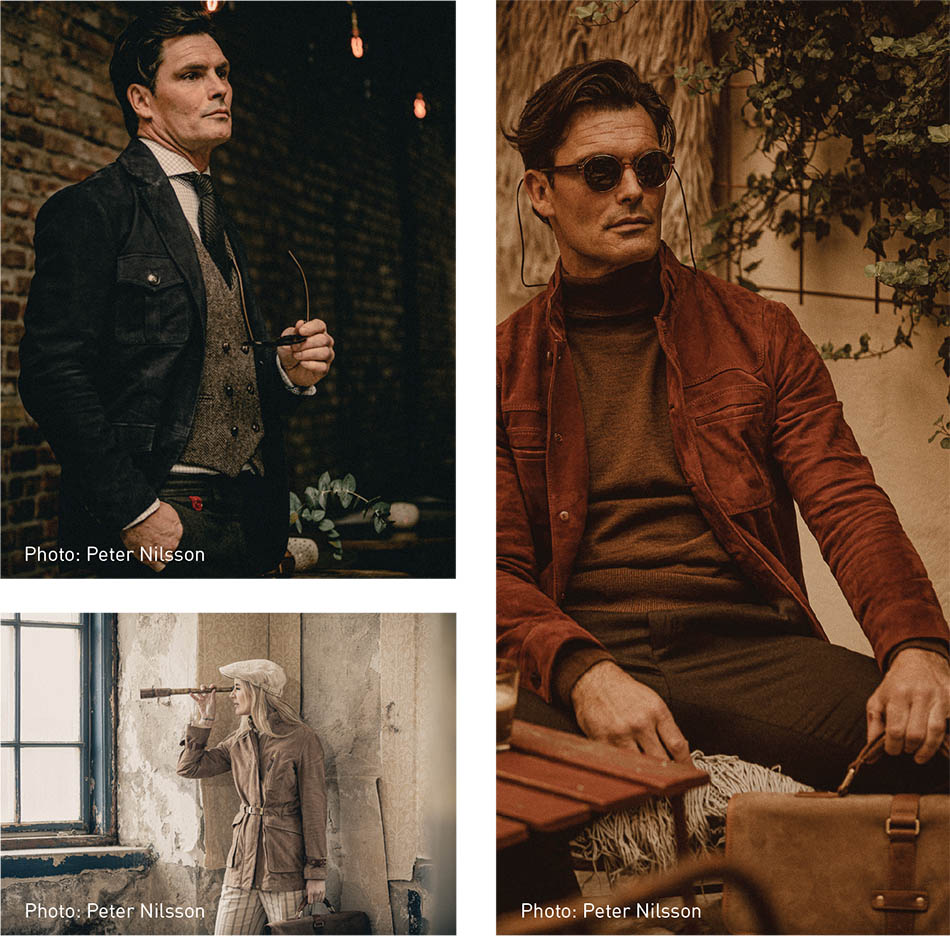 Coloniaire partnerships and Made to Measure
The reception to Dahl's new brand with reinvented classics has been incredibly positive, with a lot of publicity in both international and Swedish press. The designs have been worn by TV celebrities and appeared on the cover of a number of trendy magazines, for instance Café Magazine and QX.
With a strong B2B focus, Dahl has established a partnership with Lexus, which is providing Coloniaire bags as giveaways and prizes in competitions. Others include Ramsbury Brewing & Distilling in the UK and TV4 in Sweden. The brand also offers private label with the opportunity to add a company logo to selected garments, and a Made to Measure service and customised designs for private customers as well as retailers. Those who would like to co-design their own unique jacket, hunting vest or other garment also have the opportunity to do so.
The brand is growing steadily. "The plan for next year is to work with agents and investors to establish Coloniaire in markets such as Germany, Benelux and the UK," says Dahl. "And we will also continue to develop our own web shop, with free deliveries worldwide."
Coloniaire's collection is available at selected fashion and lifestyle boutiques in Sweden and Norway, and can be ordered in the brand's own web shop.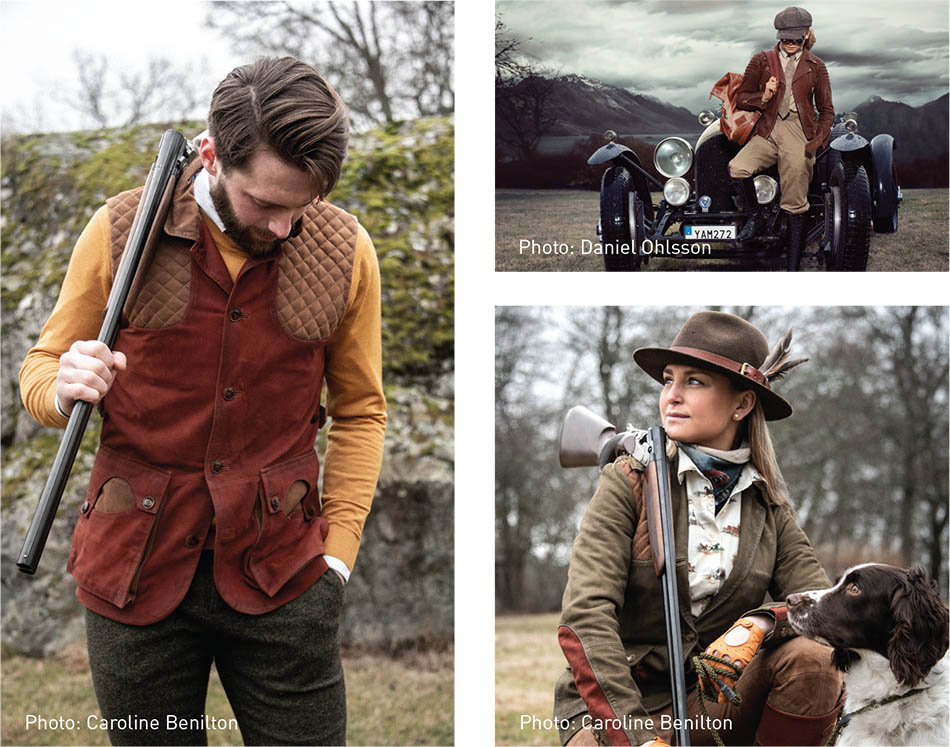 www.coloniaire.com Facebook: coloniaire Instagram: @coloniaire
Subscribe to Our Newsletter
Receive our monthly newsletter by email